Sharing is Caring:



Happy Tuesday!! We made it through Monday so that's a good start to the week, right? Last week was very gloomy here which didn't help me to get through the work day but at least it was finally sunny over the weekend and this week looks like a warm one and hopefully less rainy so I can take more lunch time walks. Anyway I am linking up with Becky today with some recent treats.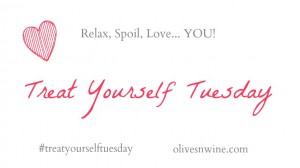 Firstly, in case you didn't see this post. I went to the dentist last week and he raved about my perfect teeth and then found a tiny black spot on one of my back teeth that he said is the start of a cavity. So I am learning about what other things I can do to treat my teeth better. I luckily inherited good genes from my mom for my great teeth, but I am thinking my lack of calcium in my diet lately could have contributed to this black spot. So I am working on strengthening my bones and teeth and adding a few new things into my daily routine.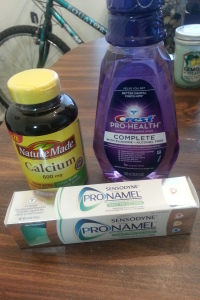 I also heard about these new vitamins on Katie's blog and thought fish oil would be good for me since I don't eat seafood and I've heard good things about Omega 3s. Maybe it can help my teeth and health as well. Always good to treat your body with kindness. I will see how it goes for the 30 days that this pack will take me.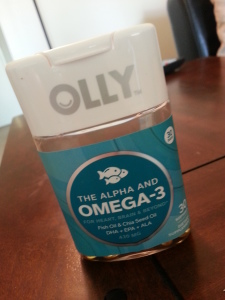 The Target treats didn't stop there as I also found a new pair of shorts. I needed some new dry fit shorts to wear on the weekends when I go to the pool. As soon as I tried these on, it was love! I lived in them all weekend including doing my daily yoga poses for Instagram.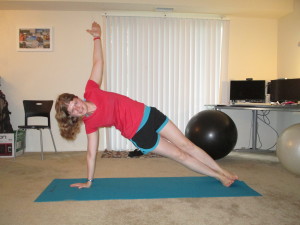 I also treated myself to tons of stretching! I don't do enough of it with all my working out and boy did my body need it as well as some yoga.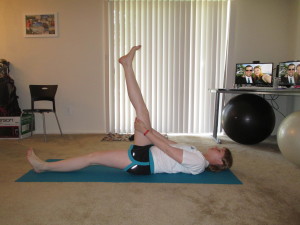 Then there was swim time. I swam at the gym on Sunday morning for my workout, but the water was a bit too warm. Still got 100 laps, about a mile and a half. After I ate lunch and refueled my body, I headed to the pool at my apartment to lay in the sun. I jumped in the water once but that water was freezing! It was perfect the previous weekend when it was 90 degrees, not as much when it is 75. The temperature outside was perfect for laying there and reading though. I'm hoping that if I lay in the sun each weekend, there is a chance I might actually get tan by the end of summer. Normally I just burn and I wear SPF 50…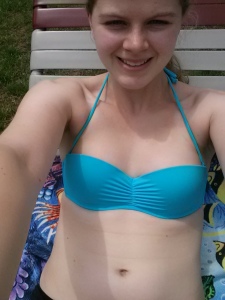 Besides that, I spent too many hours watching Gilmore Girls (started from season 1 again on Netflix, but I also own all the seasons on DVD, but need to buy a DVD player). It was really nice to have a few things planned for the weekend, but mostly just relax. I even had some time on Sunday to do some meal prepping and made delicious stir fry Saturday. Perfect weekend to me!!
P.S. It's exactly one week until my 1 year work anniversary with my new company!! Hoping to go out to lunch next week to celebrate 🙂
Do you have a favorite show you watch over and over?




Sharing is Caring: