Sharing is Caring:



Happy Tuesday!! Who is already counting down to the weekend? I'm excited for a 3-day weekend since we go from January to May without a holiday. I'm going to continue with the 12 things Tuesday style (credit to Jordan) to catch up.
First I want to mention the Disney 100 exhibit that I went to with Brian at the end of April at the Franklin Institute. I do wish the exhibit had something more interactive, besides listening to songs from Disney movies, but overall it was a great exhibit. I loved some of the Walt Disney quotes at the start.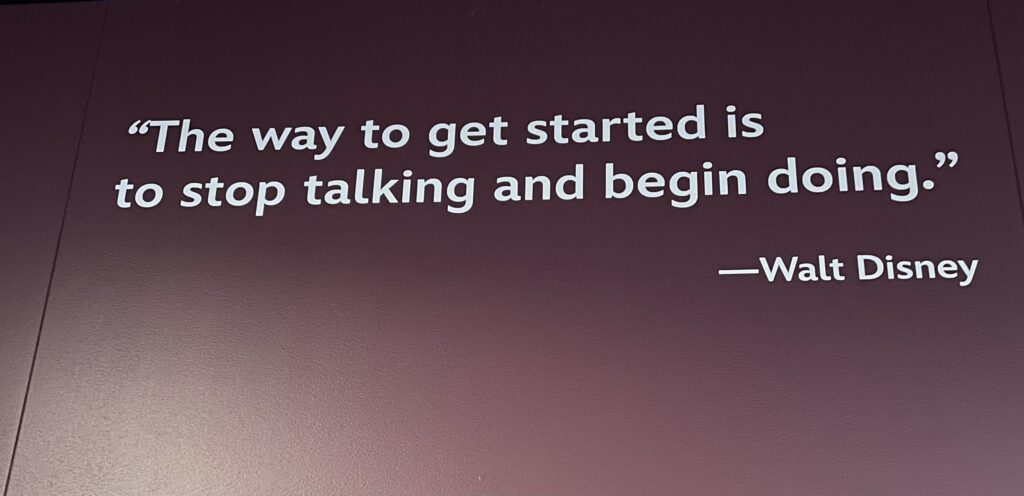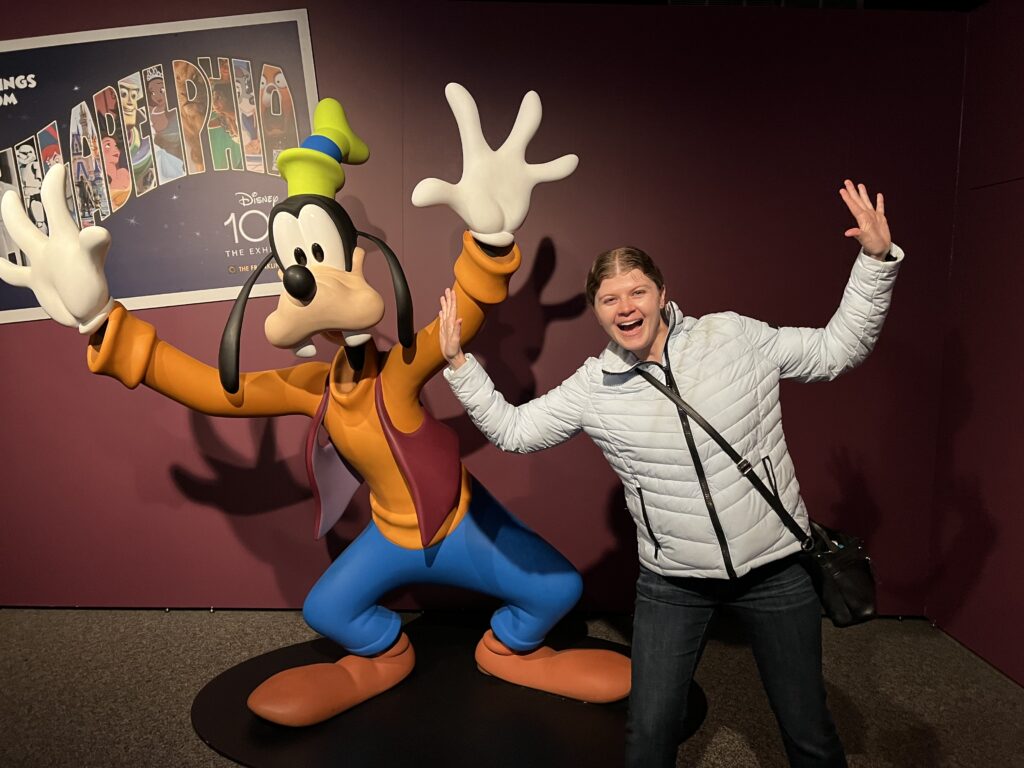 2. If you missed it, I did my first open water swim (1/2 mile) and have a whole post about it. It was scary at first, but I'm so happy I completed it and next month I'm going for the mile. I still have only been swimming 2 days a week. I have to get back on my Tuesday/Thursday swim days and then one weekend day.
3. I feel like I've done quite a bit of socializing recently. I made a new friend at the swim event and we met up to swim one day, which was fun. Then I had lunch with another friend the following week.
4. While I consider myself an introvert, I really do like making connections with people. As I get older, I love hearing about how people got to a certain point in their career or what they are up to. I'm just overall more curious these days. I see now how curiosity has helped me grow as a person, both personally and professionally.
5. This time last year I had my first day at my new job!! When I say this last year has been magical, I mean it!! Of course, there have been bumps along the way, but I am a new person this year compared to last.
6. In the last 6 months, I've started cold showers and journaling. Those are just two practices that have contributed to me feeling like a new person.
7. Next month I move into a 1-bedroom apartment. I'm excited for more space, but I'm also a little sad to leave my studio apartment. At first, I couldn't imagine living in such a small space, but for just me, it was perfect and we found the best furniture (IKEA everything!) to make it a cozy place to live. The new place will better for me and Brian to share a place together again, so I'm looking forward to that.
8. The apartment pool opens this weekend!! It was the best laying by the pool to read. It's not really big enough to swim laps, so I would swim at the Y and then sit and read by my apartment pool on weekends last summer and that worked well. I went through so much more sunscreen last year so this time I stocked up with the Supergoop 20% off sale to get me started. I like the smaller size to keep in my purse as I often put sunscreen on for my lunch time walks or if I'm out for a longer period than I expected.
9. I just did a restock of liquid IV. They had 20% off plus I got 20% cash back after that with Rakuten. I don't often get the high percent cash back, but when I do, I love it! Liquid IV has been key for me with 5am workouts because I don't eat before. I've noticed that having the electrolytes vs plain water makes a difference and keeps me from becoming starving during my workout.
10. May was the month of scoring deals, because one night I happened to pull up Brooks Running and saw my favorite shoe was on sale. I bought a New Balance shoe a few months ago and while they are OK, I still love the Brooks Adrenaline GTS. I just couldn't stomach the $140 price tag! When I first fell in love with Brooks, I scored the shoes for $99 in 2018. I know inflation…but still. Sale price was $120 and I rarely see the Brooks Adrenaline on sale. I absolutely love them for all the walking I do.
11. A couple weeks ago I took a tour of a water plant with my work. I learned a lot about the filtering process for drinking water and can appreciate it even more. I sometimes think about how these everyday things, like running water, we can take for granted. It was also good to learn more about the business since I work on budgets.
12. Reaching my 1 year at my current job has me feeling like I've come full circle in some ways. I have taken lots of notes over the past year. I know a bit more of what to expect and work on without being told, but there is still a lot of learning and growing for me that I'm excited for.
Thanks for reading!
What are you looking forward to this summer?




Sharing is Caring: