Sharing is Caring:



This weekend was a busy one. Saturday morning, I started out with making a new pancake recipe, almond butter pancakes. They turned out amazing and were perfectly filling for my busy morning. I first had to take my stats exam to get that out of the way and I was happy it was quick and smooth.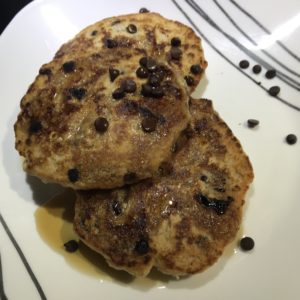 The rest of the morning I could relax. I went grocery shopping and then went on a bit of a cleaning spree throughout the house. In addition, I went through more clothes so I have a nice donation bag now. It feels good to lighten my load and maybe soon I will be fully unpacked for the first time in 5 years. I even put on my prom dress. 11 years and it still fits!!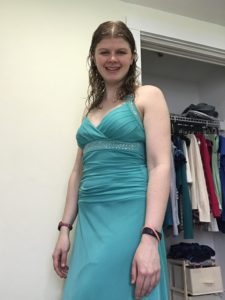 At 1, I had my bridal shower at a local restaurant. I knew nothing about the planning other than when to show up. I was glad I arrived just as two of my friends pulled into the lot so we could all head in together. We had cute table favors and I didn't even notice, but the cupcakes were arranged in a dress.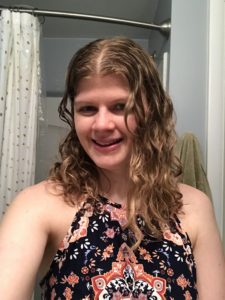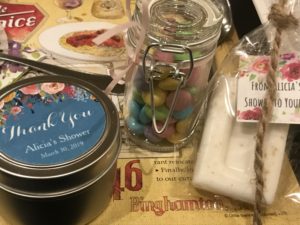 We ordered our food and everything came fast. We had bread on the table, salads to start and then got our meals. Once we were done eating, I went up to the front to open the gifts. I honestly can't remember the last time I had to open gifts in front of so many people, but it was fun. I got a lot of good things off my registry and gift cards and of course the best item, a blue kitchen aid mixer.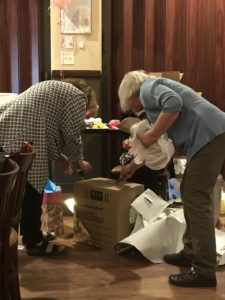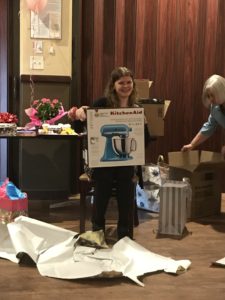 Although a close second was a homemade grey blanket which has already added to our couch blanket mix.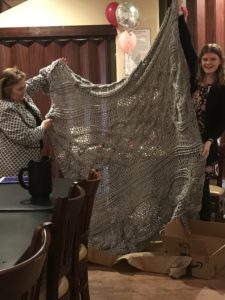 My friends took a bunch of photos for me, which I loved seeing afterwards.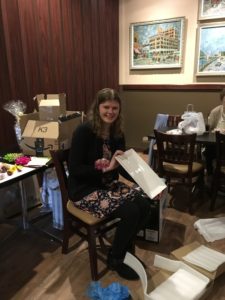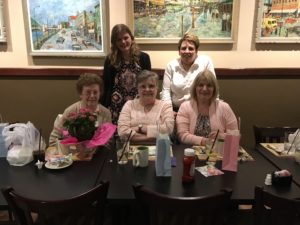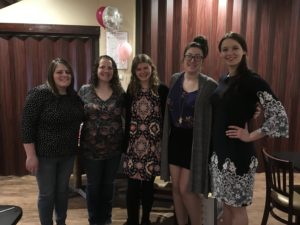 We didn't play any games, but we did put together all the bows and I balanced the card plate on my head with them. Good thing I practiced balancing books on my head when I was younger! LOL.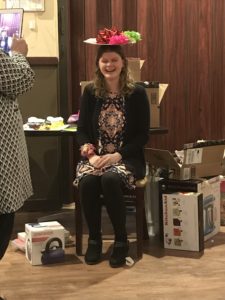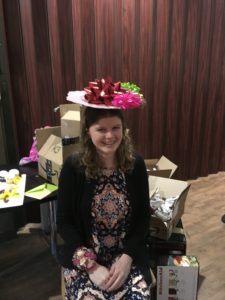 Sharing is Caring: