Sharing is Caring:



It's that time of year when you start thinking back, what did I accomplish this year? Did I meet my goals? What do I want for next year?
I feel like reflection posts can be written multiple ways. I started out by looking month by month at what I accomplished, but the thing is, I want to look at the bigger picture. In 2018, I had two main goals and I'm not sure I even shared them because they were big goals and I was somewhat afraid to tell the world my goals. These two goals were:
I accomplished both of these in 2018 and I am so grateful. For the house, I simply mentioned to my co workers I was looking for a house. I started to look at open houses around the area and went to one which I thought was overpriced and didn't like the layout. I soon realized this would be hard. Then things suddenly fell into place. I was at work and my co worker mentioned someone at my company was transferring and needed to sell her house. I saw the house and asked some questions and then when Brian was briefly home from work, he got a chance to see the house. The owners had done a lot of major updates which meant it was good for moving into. We still had a few things we wanted to do of course, but it was essentially move in ready. We also were not in a rush to move which worked out. We made the offer in February and finally closed on the house in May, moving in, in June.
Meanwhile, I was working on grad school essays and putting a lot of time into writing them while also realizing it was the first time I felt passionate about what I was applying for and really hoping my essays and grades would get me in after not performing as well on the GMAT as I would have liked. I got into both schools I applied to which I was overjoyed about and I absolutely loved my first semester, even though it was stressful at times learning to balance a full time job and school work.
In addition to those two major goals being accomplished, I participated in my first powerlifting meet. I may have been lifting light to some, but it was my first time and I learned a lot. I also completed my first warrior dash, watched my sister graduate and attended blogfest for my second time.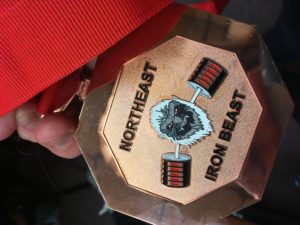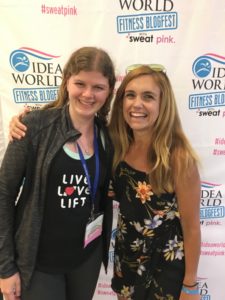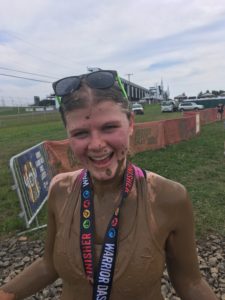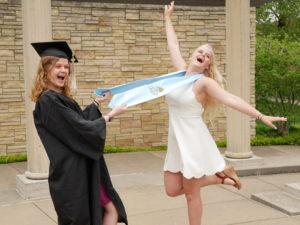 I would say all in all, I accomplished quite a lot in this year.
As for 2019, I hope to continue to enjoy grad school. I also have my second powerlifting meet in April. Of course, 2019 is mainly about Brian and mine's wedding in May. Wedding planning is not easy and all the money a wedding can cost is crazy!! I can't wait for our simple beach wedding and more celebrating in the summer locally.




Sharing is Caring: