Sharing is Caring:



What a nice 4 days off work it was. I don't do any cooking for Thanksgiving and I had a bit of a break from school stuff so I actually got to relax. I went to the gym Thanksgiving morning. It's actually my favorite to go to the gym on a holiday because it's more empty and I have the time. I worked on my 3 main lifts and worked on my sumo deadlifts, which I think are going well. I am hoping that sumo deadlifts will help me work up to 200 lbs for deadlifts.
The night before Thanksgiving I did make a vegan pumpkin pie. It was the first pie I have ever made and it was delicious. I had to slice a piece before the dinner to taste it and make sure it turned out OK and it was great. Only thing is that I think the crust could have cooked longer.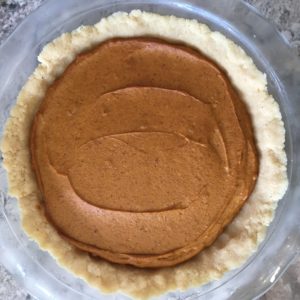 I cleaned up our whole living room that has been filled with my boxes for 6 months. Wayfair had a decent sale pre Black Friday so I finally ordered a table for our living room. We don't have a separate dining room so I wanted something small and simple for the area. It should arrive this week and I can't wait to use it to have guests over and make my gingerbread cookies.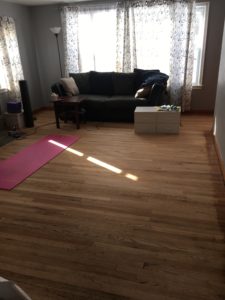 After our Thanksgiving dinner where I only ate turkey, veggies and pie, we headed to a family friend's house and I ate some chocolate pie and hung out.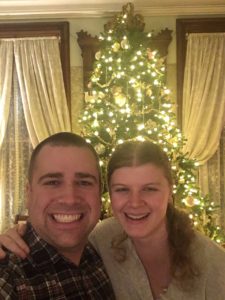 Both of us were so tired when we got home that we crashed. Friday was a chill day. I didn't even take any photos!! Brian and I went to Wegmans early and it was wonderful and so empty. Oh and by early I mean like 9am so it wasn't super early and it was so empty. I then got some homework done in the afternoon while Brian was out and about. It was again nice and quiet in the house. Sometimes I need the complete silence to work and relax
I enjoyed watching Christmas movies and nearly fell asleep on the couch in the afternoon soaking up the sun in the living room.
Saturday morning Brian and I went to the gym. I am still getting used to him coming along with me as I am used to doing everything myself and alone. I have my structure for the gym with my workout but he has found a program to follow online for himself to help him get back into shape. As I finished up my workout, he stretched a lot which was good.
After the gym we were running late as we grabbed a snack and then I had a baby shower to go to. They had brunch and then opened presents and ate cake. She got so many great gifts for the baby. I also couldn't believe the quilts made by her relatives. There weren't any silly games and I think it was a perfectly simple baby shower.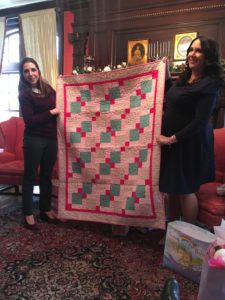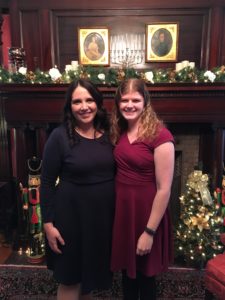 Afterwards, Brian met up with me and we hung out for a bit before heading home to start dinner. Brian cooked a spaghetti squash and I made hamburger patties. After dinner we watched the Netflix movie The Christmas Chronicles and it was so funny!! I highly recommend it. Brian even enjoyed it and he is somewhat of a scrooge over Christmas hating on Christmas music and movies.
Sunday was another day to relax for the most part. I decided to make a smoothie for breakfast and head to the gym in the morning. It just feels so good to start the day with a workout. Once I got back I had some pie for a snack.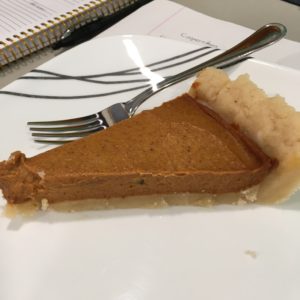 Then it was time to work on some last homework assignments and start studying. Just two more weeks and I will be done with my first semester of grad school. There were some stressful weekends with homework assignments, but it was a great first semester and I really love the program I chose.
Now back to the regular work week for 4 weeks until Christmas break. I have a feeling December will fly by, especially when I am done with classes and take some mini weekend trips with Brian. Brian quit his job so we actually get to enjoy the holidays together this year. Last year he wasn't home for Thanksgiving and I went away to Florida for Christmas. It will be nice to have time together this year and both of us can relax.




Sharing is Caring: