Sharing is Caring:



As I write this, I can't believe it's the last day of October. It's month closing at work and as I wrote in the date of 10/31, I was like, where the heck did October even go? I think the fact that 3 of 4 weeks of October felt like a spring/summer mix which through me off a bit. I didn't mind the amazing weather though. Now we are getting lows below freezing and I think it may be time to upgrade from a sweatshirt jacket to an actual jacket. But I am very excited for the holiday season to begin. I'm going to dig out my Christmas movies soon as I order presents online. I know I shouldn't forget about Turkey day, but I'm kinda ready to go straight to Christmas and go to the New Year…
Anyway, today I'm checking in with a Currently post.
Current book: same as last month but that's because I picked up Brene Brown's Braving the Wilderness book and finished that last weekend. Highly recommend and it's a pretty quick read.
Current podcast: The Lazy Genius. Thanks to The Chatty Sisters podcast for chatting about this one. I tend to find podcasts through other podcasts or reading blog posts.
Current guilty pleasure: watching This is Us online. Almost caught up and then I don't know what I will watch, too soon for Christmas movies??.
Current drink: Cusa instant green tea, you guys I found the solution to my impatience for hot tea. Instant tea, that can be made in hot or cold water. I found out about this brand from Erin's Inside Job blog. Seriously it's the best and gets me to drink more water in the morning.
Current food: anything pumpkin? I have been making new recipes from blogs that involve pumpkin. Pumpkin lasagna was delicious and next up is a pumpkin chili
Current obsession: online ordering of Christmas gifts. I can't even keep track of the number of packages I am expecting soon…
Current craving: yoga and stretching. I really don't do enough and trying to do more stretching before and after workouts at the gym and get on my mat at home a bit.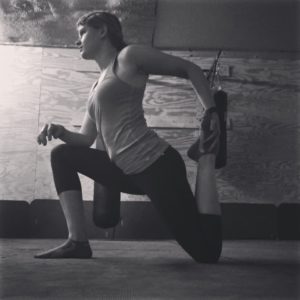 Current need: work pants…honestly I tried Thred Up and even with getting multiple sizes to try I ended up returning them all so I need a trip to the mall to try on the pants in person and maybe find some that fit #fitgirlproblems
Current excitement: holiday season starting
Current confession: I'm liking reading more than tv these days…
Current mood: been a little stressed lately as I look to the future and planning…have to remember to focus on the present and what I can do right now
Current wish: that my car makes it through winter here…not looking forward to snowy hills. I grew up in flat Illinois and somehow made it without winter tires but there were days I couldn't get over the curb into the driveway. Street parking isn't really an option where I live now so…should be interesting but I have winter tires on year round because they just work better than my regular all season ones.
How soon do you start watching Christmas movies or listening to Christmas music?




Sharing is Caring: