Sharing is Caring:



It's October!! Alright, another new month!! I don't normally look forward to new months so much, but these past two have been more difficult. The beginning of the year started at such a high and all the recent lows just have been getting to me. So here's to another new month and hoping October will bring my mood up. A new month also means another currently post. So here are some of my recent things I am enjoying and look forward to.
Current Book: The Summer House by Jenny Hale , another random find on Amazon for something to read. I have been loving how much I have read in the last few months. I am definitely a little bored of Netflix and TV at the moment so it's nice to have a book to read.
Current Podcast: Stuff Mom Never Told You, this was a podcast Brian and I discovered while on the road in Australia, but I recently have gotten back into it. I love turning to this podcast for some interesting topics.
Current Guilty Pleasure: Pumpkin spice Milano cookies, tis the season. I first bought these when I made tombstone brownies for the first time. Now I buy at least one package to eat each year. These might be gone before Halloween so I may have to buy another bag to make tombstone brownies again. I'm sure my co workers will love them.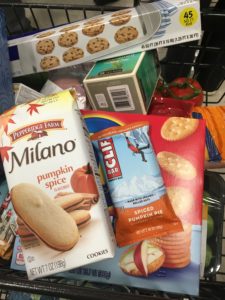 Current Drink: Peppermint tea. Now that the weather is getting colder I have been craving hot tea. It's also helping with my current cold. Still the hardest part about drinking hot tea for me is waiting for it to cool down so I don't burn my tongue.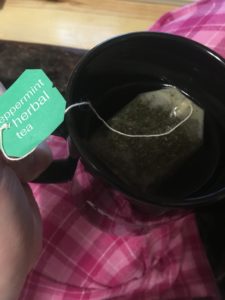 Current Food: Hamburgers, I had a beef craving recently and I had hamburgers to use in the freezer so that has been a few recent meals.
Current Obsession: grapefruit, getting tons of vitamin C and grapefruits are starting to look better in the stores now.
Current Craving: a good sweaty workout but kicking this cold and waiting on my finger to feel better
Current Need: To breathe through my nose again…stupid cold season
Current Excitement: Brian coming home soon and maybe a dinner date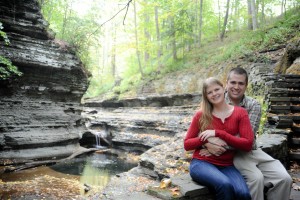 Current Confession: I love carving pumpkins even as an adult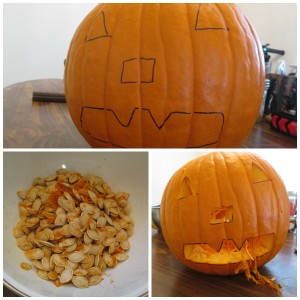 Current Mood: tired…trying to catch up on sleep and fight this cold. I literally went to bed at 8pm a couple nights just to get a decent amount of sleep.
Current Wish: for October to be a good month, August and September were a little rough so I'm hoping October brings better luck once I kick this cold.
That's all for me today.
Thanks Amanda for letting me think out loud.
Tell me your current…
…obsession
…craving
…wish




Sharing is Caring: