Sharing is Caring:



September seemed to fly by and again I am ready to move to the next month. I am once again hoping this month will be better than the last. I do have to say that I had some great times in September though. I was happy that the weather warmed up. I know everyone has been in Fall mode, but I was happy to have some 90 degree days before the cold returns. This weekend is supposed to be a bit cooler, in the 60-70 degree range, but that weather is still beautiful for outdoor activities.
Honestly, this month I did not do most of my goals, but I did accomplish the most important one to me: SELF CARE.
Self care – I cleaned up my diet and began cooking and doing loads of meal prep again. My face definitely cleared up. I also got a haircut, 2 massages and treated myself to a few items.
Apple picking – still hasn't happened, hopefully in October?
New York state parks – Brian has actually been working for 3 straight weeks. He has had a few breaks, but not long enough to drive home and back, so I haven't seen him most of the month and I didn't get to any state parks
One goal that wasn't listed that I did do in September was go to Animal Adventure Park.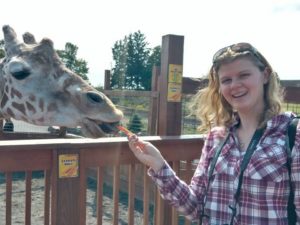 I was happy that I finally made it there since they are only open until mid October or so. That was fun to get out with a new friend as well.
October Goals
Moving onto October…I was having a tough time figuring out what I want to do. I want to keep it simple, so here are my goals.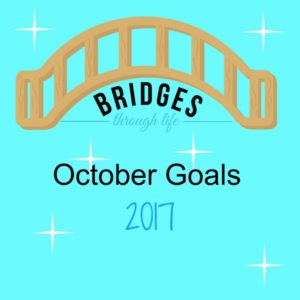 Make a new workout plan or get an online trainer – I'm not a personal trainer (maybe one day), but I am still learning about how to put together a proper workout plan. I love powerlifting and want a bit of guidance on my workouts so I am thinking of investing a bit into an online trainer. I have one in mind to try out and I think October may finally be the month to do so.
Save more money – I went a little overboard on treating myself and then the unexpected visit home definitely cost some money. I feel fortunate that I have savings that I was able to go home as it was a choice, not mandatory, but I was happy to go and support my family. Hopefully nothing too crazy unexpected occurs in October and I can focus on necessities and save up more.
Anniversary dinner with Brian – October is our 8 year anniversary together and all I asked from Brian was for a nice dinner, wearing clean clothes (even if that means we have to buy new clothes for him…anyone else struggle with boys??). It's not a big request so I'm hoping to make it happen.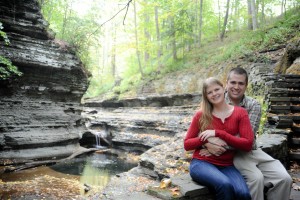 I can't believe we are entering the last quarter of the year. I am already thinking back on this year, everything I accomplished through the highs and lows. All I can say is that keeping a gratitude journal of some sort really helps your attitude and has helped me in these tough times and is also something I can look back on and think, wow, look at all that I have.
What are you hoping to accomplish in October?




Sharing is Caring: