Sharing is Caring:



Hey there and happy Monday!! I am coming at you from Philadelphia today. I will be heading back to Binghamton this afternoon, but enjoyed a weekend in Philadelphia to attend the Yoga on the Steps event, staying at my friend, Rachael's new house and walking A LOT. My steps were kind of slacking on Wednesday through Friday due to the heat and already doing yoga or weightlifting during the day, but I definitely made up for it this weekend.
On Saturday morning I drove down to Philadelphia for the weekend so I could participate in Yoga on the Steps Reach and Raise event on Sunday. I drove to the King of Prussia area and stopped in Wegmans for a small salad for lunch. Then I headed to the King of Prussia mall to walk around a bit and check out some stores before heading to Rachael's house for the weekend. Of course I ran into a parade and event near her house and spent 20 minutes circling to find parking, but it was great once I arrived. We walked around the festival. I even got to weld a bit which I haven't done since my high school welding class. Let's just say it wasn't a nice weld, but the guy said the piece would definitely stay together so there's that.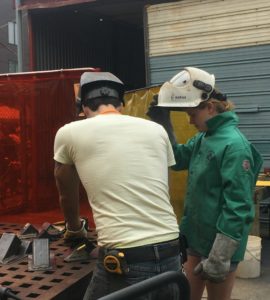 From there, we ended up grabbing an early dinner of chips and guac and a burrito for me. It was only 5pm when we FINISHED dinner so we decided to walk down by the river all the way to Penn's landing and a bit beyond.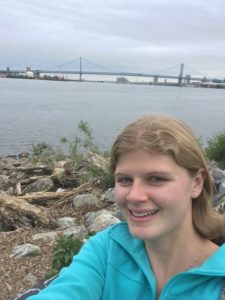 We grabbed dessert along the way and I got an iced tea as well.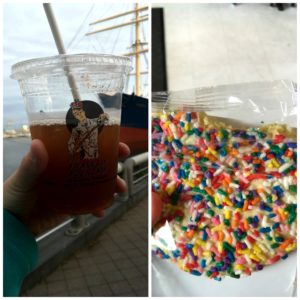 I think we walked about 4 miles from Rachael's house which then meant it was a long walk back. We didn't get back until 9:30. Basically, constant walking for 4 hours.
We got back and relaxed a bit and then it was time to head to bed.
Sunday morning I got up at 6:45 so I could eat breakfast and start heading into center city at 7:15. I found my way to the train and took it down to 15th street and then walked to the art museum. There was so much new construction and the walk to the art museum seemed to take longer as I zig zagged my way to open sidewalks.
I got there shortly after 8 which was perfect to check in and then meet up with my friends from last year. The event started at 9:30, so we took some pictures and enjoyed the sunshine beforehand.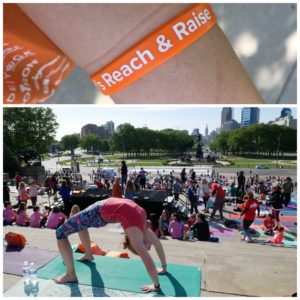 We were then led through a short meditation of mindfulness, heard from a few speakers and then did our yoga practice. The event had around 2,000 people and I just feel like it is so powerful to practice yoga with that many people. Plus the money raised goes to Living Beyond Breast Cancer, a great non profit organization to help women and men diagnosed with breast cancer.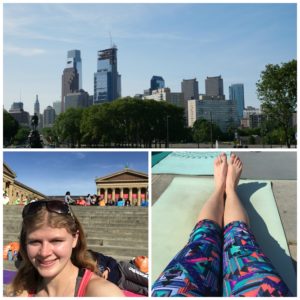 We couldn't have asked for better weather on Sunday. It was absolutely beautiful!! Afterwards, I enjoyed chatting with my friends and eating snacks provided.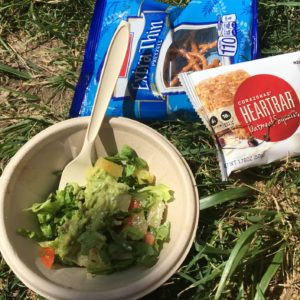 In the afternoon, I enjoyed my second lunch at Rachael's house and then we went for another walk, but only for about 2 hours. We ended with some vegan ice cream made from coconut milk and then got pizza next door because the smell was too good to pass up.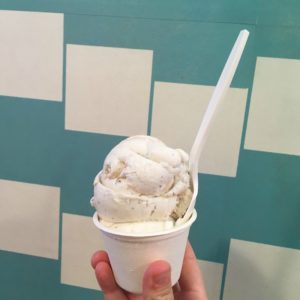 Finally in the evening, Rachael and her husband made some veggies, because we didn't eat enough food apparently. I enjoyed a bit of down time doing some writing and then it was time to wind down for the evening.
I'm so happy I got to come down for Yoga on the Steps. The drive from Binghamton isn't too bad so I think I will plan to attend next year as well. It's also nice now to visit Philly, a city I got to know over the 2.5 years I lived there.
Linking up with Katie for MIMM.
What's one fun thing you did this weekend?




Sharing is Caring: