Sharing is Caring:



Hello all!! Hope you had a great weekend. Some of you may be lucky and even have today off. Unfortunately I have to work today. My company gives us President's day off in February instead of today. It is nice though since otherwise we wouldn't have any days off in February and the office should be quiet today.
My weekend was pretty relaxing. Brian came down and Friday night we went to get Five Guys and watched 30 Rock.
Saturday was more exciting. I went to the gym in the morning and got a short weight workout in, which was nice after some much needed rest days this past week. I came home and made some protein pancakes so Brian and I enjoyed a nice brunch.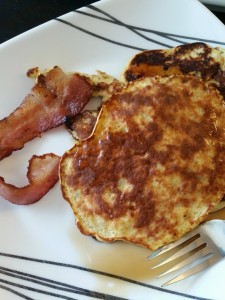 Around noon, we headed to New Jersey and went to the Adventure Aquarium. They recently got some Little Blue Penguins from Australia which were so cute. They even had little houses in some nice beach colors.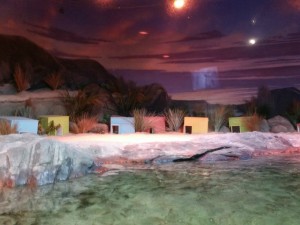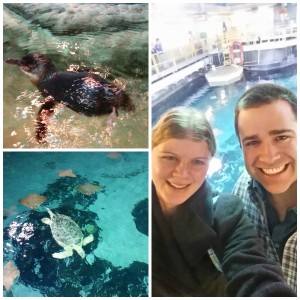 We also got a tour of the big tank filled with sharks, sting rays, turtles and a bunch of fish. They have volunteer divers to help keep up with the tank maintenance. I enjoyed seeing the big turtles swimming near the top.
And since it was 50 degrees outside, I took advantage of the weather and did a bridge with Philadelphia in the background.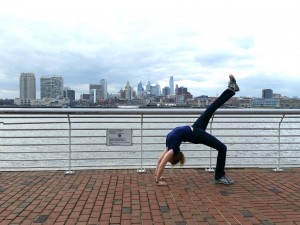 We then walked around the malls around Cherry Hill for a couple hours before heading to Seasons 52 for dinner. This restaurant was so good. We enjoyed grilled artichoke, soup and salad for appetizers and then my main dish was filet mignon and Brian got the seabass and carmelized Brussel sprouts. We were planning to skip dessert but then the cutest little dessert cakes/mousse were brought over to us. I got the smores one and Brian got the peanut butter.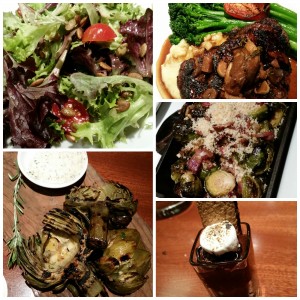 After dinner, our tummies were happy and full which was good since we headed to the grocery store afterwards. Much easier to shop with a full stomach so you don't grab everything in sight.
Finally it was time to head home. We spent some time catching up with my sister on Skype and then relaxed on the couch for the evening.
Sunday was pretty laid back. Brian enjoyed the couch all day. I was attempting to make waffles for breakfast. The first one turned out terribly and stuck, but once I washed and regreased the waffle iron, I slowly got the hang of it and got 2 decent sized waffles. I worked on some blogging in the morning then I went to go teach my first Sunday yoga class at noon.
The class went well. Thanks to some inspiration from Yoga Girl on Thursday night. I had some fun with a bit of core work with them and it seemed that people enjoyed it. One guy even mentioned he doesn't usually break a sweat in yoga, but he did in my class. I figured a Sunday noon class should have a bit of a workout and was glad I was able to do that and keep the balance of connecting to your breath and mind throughout practice.
When I got back home, it was time to eat some lunch and work on changing up my yoga sequence to prep for tonight's class. It started snowing on my way home from the gym also. I think it was Philadelphia's first snow of the season. I mean there was a bit of a dusting last week but none by my apartment and it actually continued to snow most of the afternoon, sticking to the grass.
In the evening I enjoyed working in the kitchen, making tofu stir fry for dinner and some dark chocolate almond butter cups for a sweet treat. I think yoga teaching is helping bring my creativity out again. It may be hard to brainstorm different sequences but I am glad my brain can be put to work a bit more.
Now it's back to the work week. Hope everyone has a great week and if you have today off, enjoy!




Sharing is Caring: