Sharing is Caring:



Hey guys!! It feels so good to be back to blogging. As I mentioned yesterday I was just really stressed out and full of emotions the last week or so. I am glad my boyfriend calmed me down and writing helps a lot. So today is Tuesday and that means Treat Yourself Tuesday with Becky!! I haven't linked up in a while since there haven't been too many treats, but this weekend was a major treat as Brian and I headed to NYC for a night.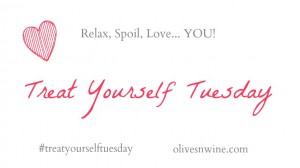 Since Friday was a late night for me with the yogis, we slept in on Saturday morning which was a HUGE treat since I haven't been able to do that for the past couple weekends. I eventually got up around 8am (so late for me) and made some pancakes for Brian and I for breakfast. Then we packed up and we were ready to go around 10am. We walked over to the train station and took the train to Trenton, NJ and then switched to NJ Transit and hopped on a train to NYC. Together it was about 2 hours of travel time on the trains, which isn't bad. I had my new coloring book to keep myself occupied, which I am super excited to spend more time doing to relax.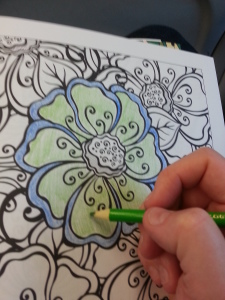 Speaking of treats, I just bought myself a new pack of colored pencils at Target on Sunday, because my current pack only had 12 colors. I clearly needed more 🙂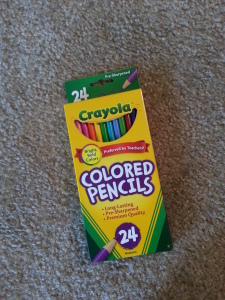 While on the train, I also pre ordered Breaking Vegan (I don't think my wallet is a fan of having internet everywhere I go). I am a recent follower of Jordan's blog The Balanced Blonde, but absolutely love it and can't wait to receive her book in November (ahhh that's soo far away), but she has some awesome giveaways going on and sneak peaks coming up on the book, so check it out.
Back to NYC, we walked around Central Park which was full of tons of people. I did stop to do a few yoga poses. Yoga outside is always a treat!!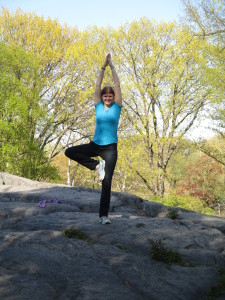 When we reached one end of Central Park, we were near Baked By Melissa that I had recently heard about so we picked up a dozen mini cupcakes for dessert.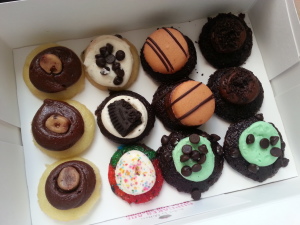 On our way back to our hotel, we got sandwiches from Potbellys that we enjoyed at the hotel and then ate those cupcakes. Then we had a bit of time to relax before heading over to Broadway to see Matilda!! I have never seen a show on Broadway before. Brian bought the tickets Saturday morning and we got some pretty decent seats. The show was amazing! I am not a huge musical/play watching person, mostly because I just can't follow the story line, but Matilda stayed pretty true to the movie that I have seen many times, making it more enjoyable for me to understand what is going on. [Brian also loved it, even if he doesn't admit it]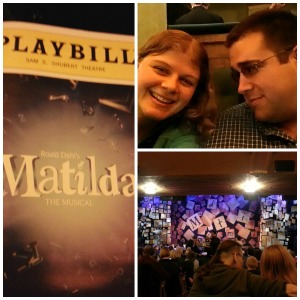 Seeing a show on Broadway definitely made the trip to NYC worth it. The next morning we walked around the High Line Park. We had some great weather for walking and my feet are definitely sore but I loved seeing that count go up on my Fitbit! Over 20,000 steps on Saturday and almost another 20,000 on Sunday.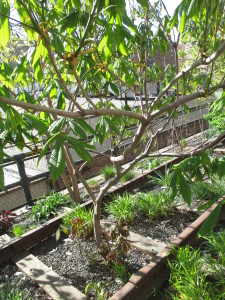 It's cool to see trees planted between old railroad tracks. This park is just over a mile walk and tons of plants and nice views of the city along the way. Definitely recommend it if you are in New York City and have the time.
It was a wonderful treat to get away for the weekend. I needed a change of scenery and now feeling more refreshed for the week, no studying to worry about, just work, gym time and coloring time 🙂




Sharing is Caring: