Sharing is Caring:



It's December and that means it's time to get out the Christmas decorations. Oh wait…mine are still back in Illinois…waiting on my dad to ship them 🙁
Since I was at Target over the weekend though, I may have left with much more than was on my list…I guess the good thing about yoga teacher training is it takes up my weekend every other weekend leaving me no time to shop, saving me some money. However these next two weeks are going to be crazy busy since I have yoga teacher training back to back before getting a little break for the holidays and I have to learn anatomy in 7 days…so if I disappear you will know why.
Anyway let's get to the treats and linking up with Becky.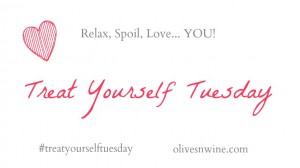 I bought a lot of Christmas lights, but I still need a tree. I attempted to hang up one string on the wall, but they fell down overnight, guess I need some better tape. I kind of like how these look around my yoga mat though.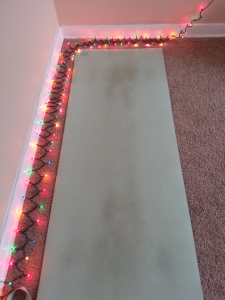 Treats that make me happy are the sweet treats like Christmas tree peanut butter cups. I ate one so far in the pack of 6. Trying to spread them out.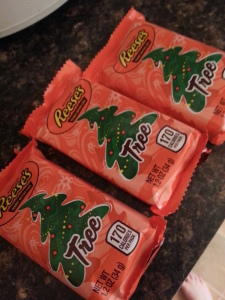 I also decided to try some holiday tea this year. I love mint teas!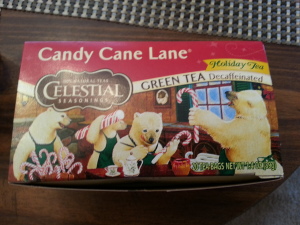 I got my order from Advocare! I haven't tried the Gingerbread bars yet, but I am sure they will be amazing. Saving them for yoga weekends. I also got some fruit punch rehydrate which I like better than the mango one. I need the rehydrate on yoga weekends as well.
These were on sale and I wanted to try them. Definitely delicious!!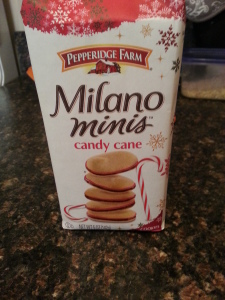 Well it's December and my gym membership is canceled until yoga teacher training is over. I only made it four times in November so I am definitely glad I canceled it, but I did get one last weight lifting session in the day after Thanksgiving. It was the best treat and left my legs super sore. I will miss the squat cage and heavy weights. I have realized lately with all the yoga that my body really does like/need cross training with weights and other activities, so I decided to get some 10lb dumbbells for at home workouts (I only had 8lbs which were getting too light for my shoulder exercises). Now I will be searching through some of my favorite bloggers pages to find some good workouts. I might even be motivated to wake up at 5am to workout as long as no jumping is required in the workout because my downstairs neighbors may not appreciate that.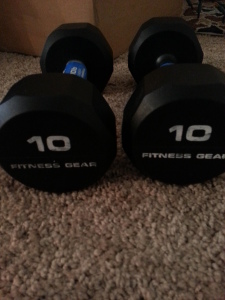 Another treat that I don't have a picture for was tons and tons of foam rolling. My legs needed that after all the yoga and the weight lifting from Friday.
I hope your week if off to a great start. Only 23 days till Christmas!!




Sharing is Caring: