Sharing is Caring:



I have seen this survey " I mustache you some questions" around the blog world lately and although I have not been tagged, I wanted to participate anyway so that you guys get to know me a bit more 🙂
4 Names that people call me (other than my real name)
Aleesh (I don't know if I am even spelling that right but my best friend always called me that, no one else can)
Cuddle Bug (my bf and I don't really like pet names, but he came up with this and I love it)
Yeah that is really it. It is hard to make a nickname from Alicia.
4 jobs I have had:
Camp Counselor
Babysitter
Lifeguard
Accountant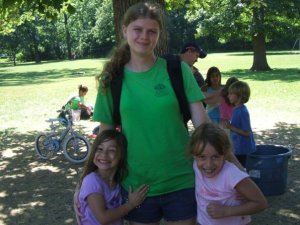 4 movies I have watched more than once:
Ella Enchanted
The Devil Wears Prada
The Sisterhood of the Traveling Pants
Wall-E
4 Books I'd Recommend:
Divergent Triology
Jennifer Weiner – Love all her books
This is all I have read lately, but if you are interested in Yoga, I just read Yoga Beyond Belief and I am currently tackling chapter 1 and part of chapter 2 of the Yoga Sutras…
4 places I have lived:
Evanston, IL (born and grew up there)
Buffalo, NY (for college)
Sydney, Australia (abroad semester)
Philadelphia, PA (current)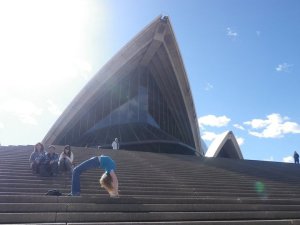 4 places I have been:
Costa Rica
Great Barrier Reef – Australia
Niagara Falls, Canada
Eleuthera, Bahamas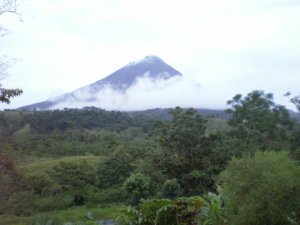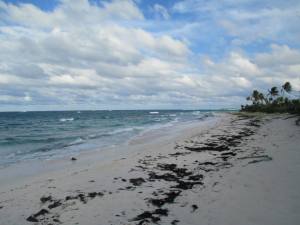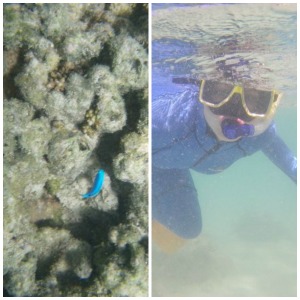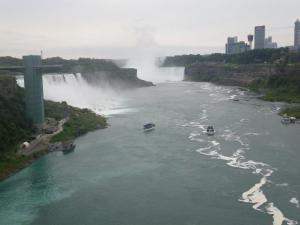 4 places I'd rather be right now:
Warm sunny beach
Paris, France
California
Santorini, Greece
4 Things I don't eat
Seafood (unless it is breaded fish sticks)
Sauerkraut
Mushrooms
Mashed Potatoes (in fact only my mom likes them in my whole household)
4 of my Favorite Foods
Roasted Brussel sprouts
Strawberries
Chicken fried rice
Mint dark chocolate
4 TV Shows I watch
Parenthood
Gilmore Girls (I know it ended a while ago, but I rewatch it all the time)
Melissa and Joey
Chasing Life
4 Things I am looking forward to this year
Decorating my apartment for Christmas
Checking out the little Christmas village and other things in Philadelphia for the holiday
Becoming a yoga teacher
Planning a vacation for summer
4 Things I am always saying
Yoga (it's pretty much my life right now)
Blog world (I think I always bring up something about blogs in my everyday conversations, they really have changed my life for the better, so thank you!!)
So… (I realize when I write or talk, I say this a lot)
Love you and miss you (to Brian)
And to end the post, how about this awesome headstand I did on Saturday morning…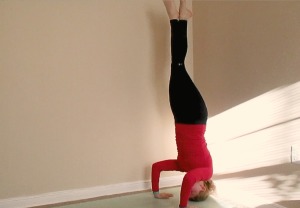 Thank you Spoons for hosting!!





Sharing is Caring: