Sharing is Caring:



It has been a while since I have linked up with Becky. By the way, have you seen her recent exciting news?!
After spending so much on my car recently, it has been a while since I truly feel like I was able to treat myself. It helped that my boyfriend was visiting, because he always treats me with food, which I will talk about tomorrow, but lets look at some other treats.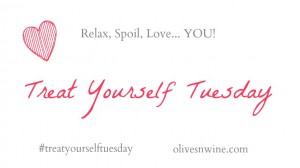 Thursday after dinner, Brian and I treated ourselves to some chocolate since we stopped at Whole Foods.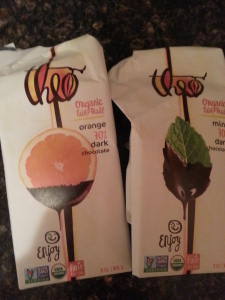 Saturday afternoon, Brian and I went to the mall to get some more walking in and check out a few stores. I had a gift card for Athleta thanks to my Discover rewards so we stopped in there and I found some capris on sale that were super comfy and I threw in a sports bra too because it's my favorite color green and I need more sports bras anyway. While I was waiting at the register and looking through the too many rewards cards in my wallet, I also found a Visa gift card from over a year ago that still had $10 on it. I wasn't sure if it would work, but it did and I was happy to get another $10 off my purchase.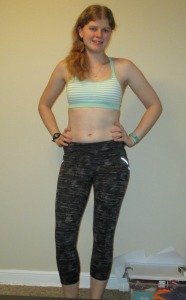 We also stopped in American Eagle. I was really just looking for some sort of sweatshirt. I found a good deal there like 3 years ago…but since that was so long ago, I did not find any sweatshirts that I really liked this time. I did however spot the plaid section and Brian seems to like how I look in plaid so I tried some shirts on for him. Sometimes it is fun to try something you wouldn't normally try on and I think they look pretty cute on me. There was a sign that said Buy 1 get 1 50% off in between the tank top shelve and the plaid shirts. It didn't specify so we assumed it was for both and then when we got to the register I mentioned it after only seeing the discount on the tank tops and the woman didn't want to go over and check so she just gave us 50% off the second plaid shirt. Otherwise I would not have purchased the second one, but they are definitely comfy.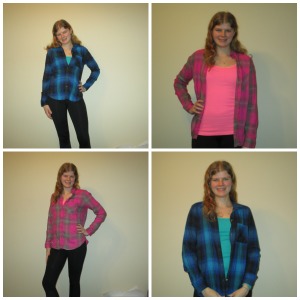 I had tons of fun taking these pictures. I plan to use the tank tops for yoga as well with my new capris and sports bra. 🙂
Sunday afternoon I headed to Target for a few items. My list was building up as I have successfully stayed away from Target for 3 weeks LOL. When I saw the peppermint bark chocolate on sale, I just couldn't resist. I mean I might as well buy them when they are on sale because I know I will want some later. I love peppermint bark!!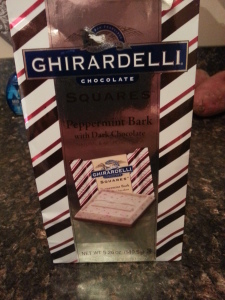 I also treated myself to a new color of nail polish. Growing up I did not paint my nails often because my mom didn't like the smell. Basically I was limited to painting my nails outside which was usually only done in summer. Since moving and gaining this freedom of painting my nails whenever I want, I try to paint my nails more now to hopefully keep me from biting them (one reason I don't pay to get my nails done). Usually this means I spend the next day chipping away the nail polish from my nails, but that at least keeps me from biting them for a bit.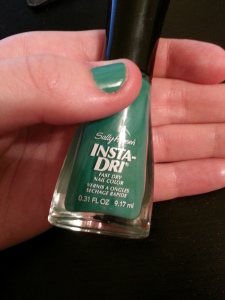 When I got home, I did some blogging and cooking and also made a fresh batch of iced tea.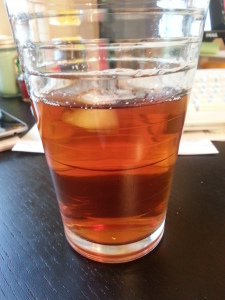 It was nice to relax Sunday afternoon and catch up on blogging and tv shows after not having internet for a week. However last week I definitely noticed I had more time to read…hmmm internet distractions…speaking of reading I better get back to reading my Yoga Sutras and looking over my yoga notes from over a week ago.
Hope you have a fantastic Tuesday!!






Sharing is Caring: