Sharing is Caring:



This weekend was very productive with lots of yoga.My weekend began with Halloween yoga after work. Only one person wore some ears for dressing up, so at least I was not the only person who did not dress up. The class was small since most people were out trick or treating with their kids. We did some great hip openers and learned a new trick (for Halloween of course). I was actually super excited that I got the pose and had to do it a few more times once I got home. No idea what the name of the pose is but it's a great arm balance.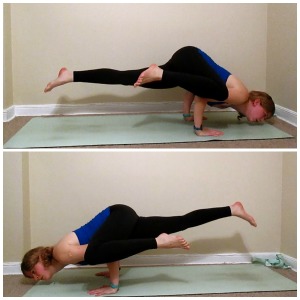 After yoga I had to wait for what seemed like the longest 20 minutes ever because of the chill in the air at the train station. I took the train to yoga straight from work. I love how it's so easy to take the train, but the waiting is not fun especially on cold nights. However I learned it was hailing and sleeting in Chicago, so I was glad I was not there. It was just cold here. I laughed at the sight of animals texting across the station though.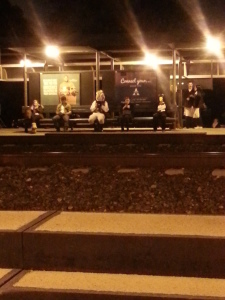 I honestly can not remember what I did once I finally got home. I think I just watched something on Netflix and went to sleep. I was tired lol.
Saturday I set my alarm to wake me up at 7am because I had to get an early start to once again try to get my PA drivers license and register my car. I ate breakfast and left shortly after 8. It had been raining since last night which caused me to not sleep that well and it was dark and gloomy outside. I would not have gone out except that I had to. I made the drive and got to the drivers license place. Then the lady at the front desk told me I had to pay by check or money order. I didn't bring my checkbook with me and I didn't want to drive all the way back home to get it. Luckily I was able to get a money order from the grocery store behind them. So first I went there to get my quick money order. Luckily I actually had enough cash on me for once. Then back to the DMV to get my number and wait. There were only 6 people ahead of me, but the wait was probably about a half hour. Then finally I got called, gave them all my papers and things started to go more smoothly. I then took my drivers license picture and got issued a temporary drivers license. My real one comes in the mail in two weeks. At least my photo seems to be better than my last picture from when I renewed my license in Illinois. You know how they say a camera adds 10 lbs. I'm pretty sure their camera added 10 lbs to my face in Illinois. Though I feel like I look even younger in my new photo…I don't know..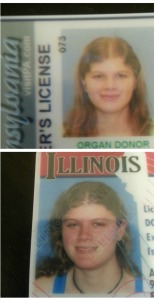 Well after finally getting my license, I made a quick stop at Kohls next door because they gave me lots of coupons 2 weeks ago to use. Kohls has a massive selection of Frozen stuff. I came across this Olaf on sale for $199.99…I can't even imagine buying a stuffed animal for that much and that was the SALE price. He had to be at least 4 feet tall though.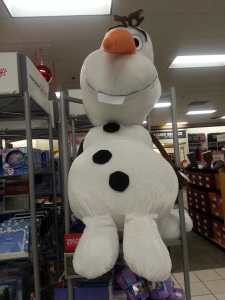 I decided to buy sheets so that I had an extra set, but then they rang up to be double the price I thought. Even after all my discounts, I wasn't too pleased. [I returned them on Sunday, see below].
Next stop was to go get my car registered and get a PA license plate (singular!! still weird that I won't have 2 plates). I waited for about another 30 minutes. However the service was great there. There was a guy constantly greeting people walking in and asking what they needed and giving estimated wait times. When I got there, I couldn't believe my watch when it said 10:30am. It was so dark and gloomy and rainy that it seemed like many more hours had gone by. I was happy they didn't though.
So I finally got my car registered and my single plate. Now I need to get my car inspected within 10 days. I swear it never ends. However it seems most of the hard parts are out of the way. Last week I also got my snow tires on and the 3 other tire sensors replaced. We'll just say I spent a fortune, but I own the snow tires now and tire sensors seem to go bad after 5 years, so I hope I have another 5 years on them and I'm praying the tire light remains off for over a month this time, preferably many months.
Wooo…what a morning. I got home and ate something quick for lunch, grabbed my grocery list and headed to the mall then Wegmans, since they are next to each other. It has actually been a while since I have been to the mall. It's funny cause when I first moved here, I was there a couple times a week. I got some gifts and found more affordable sheets at Macys. Then I got all my groceries and headed home for the rest of the afternoon.
I finally had a chance to sit down and do some of my yoga homework and relax. I even made some chicken fried rice for dinner which turned out so delicious.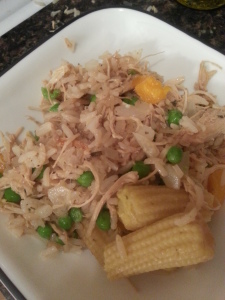 I forgot to mention, I also finally bought a garlic press at the mall. Love Williams-Sonoma and it was 20% off.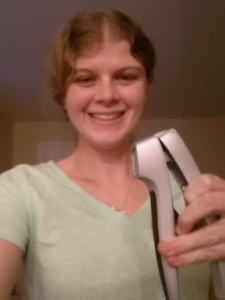 Sunday morning was wonderful with that extra hour of sleep. Sunday was actually sunny too, which gave me more energy to get things done. I got up, did laundry and ate breakfast before I was off for double yoga. One yoga class was vinyasa and the next was gentle yoga so they were great classes to take back to back. It was also convenient to stop at Whole Foods on my way home from yoga.
After lunch, I drove to another Kohls location much closer to my apartment so that was good. I returned the sheets and because of all my discounts they gave me a store credit with the return. I also got another coupon in my email that morning and had a 15% off that expired Sunday. Since I couldn't think of anything to buy for myself, there is a little girl that will be spoiled for Christmas and I left Kohls spending just over $1, which was awesome!!
The rest of my afternoon consisted of cleaning, cooking and yoga reading and ended the evening watching Nik Wallenda cross some skyscrapers in Chicago (of course that happened after I moved). I have to say after last weekend and knowing how much time yoga training takes from my weekend, I appreciate these "free" weekends more.
And because I don't know how else to end this post, I think my headstand is improving. Although I am next to the wall, I didn't have to use the wall to get my legs this straight this time. 🙂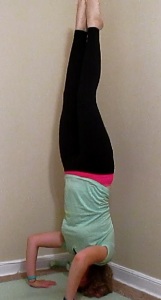 Thank you Katie for hosting!! Hope everyone has a great Monday and Happy November!!




Sharing is Caring: