I'm sure I am not the only one making some purchases they didn't expect in quarantine. I will say that the first 2 months of quarantine, I was really good and basically only spent money on food and necessities. My bank account thanked me during that time and it was exciting to see some savings build. Somehow end of June/July I started making some more purchases. Some needed, but probably mostly considered wants. After 18 weeks of working from home and not being able to really travel places when I do have time, you just start browsing and sometimes have to treat yourself right?!
Before I get to the latest purchases, though, I did purchase a new pair of running shoes from Brooks back in May. That was definitely a nice treat and I worked on some running for a few weeks in the mornings, but then my body reminded me that running is high impact and I needed some rest days. The last couple weeks I have been doing 2 mile walks in the morning instead, as walking is lower impact and was a way for me to move daily in the morning and wake me up a bit before signing onto work. This week, my routine changed a little and I will get to the reason for that shortly.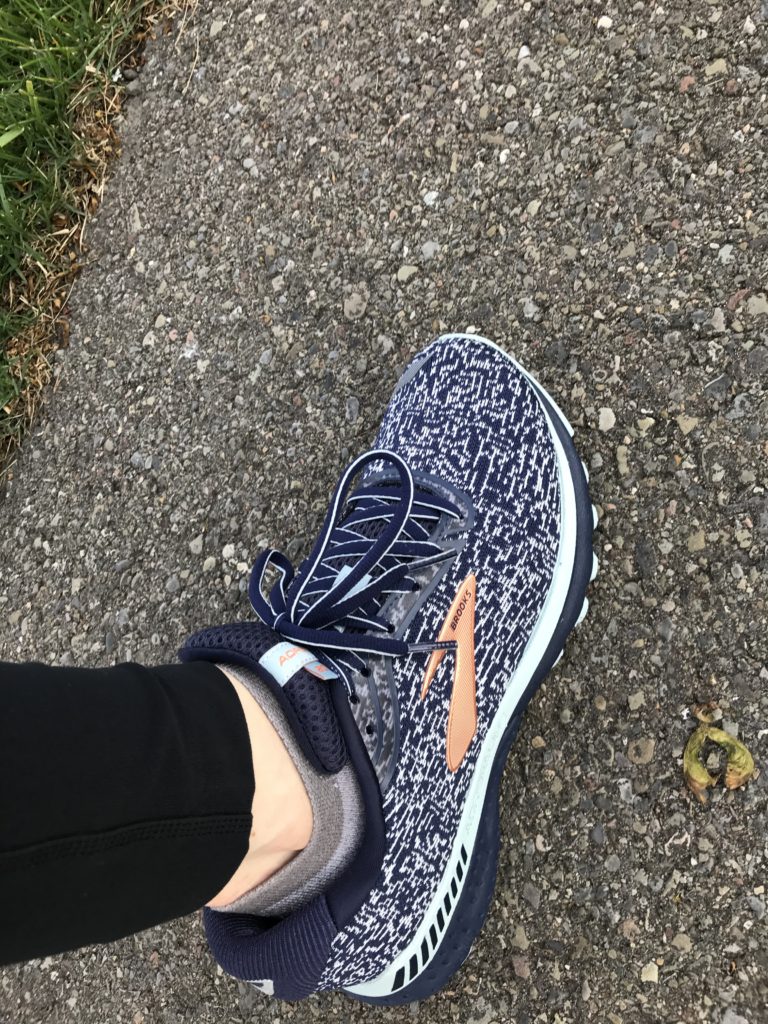 As we planned to go on vacation this past weekend, which didn't turn out as expected (read here), but I made some purchases for the trip. The first, sunglasses from Goodr. I have read about these sunglasses on many blogs and they are great for running (so I hear, because see above as I "try" to run sometimes). The sunglasses actually took a while to ship so I didn't receive them until I got back from vacation. The fit is different than my current pair that I love but they were from JC Penny 3-4 years ago (I bought a couple pairs at the time, but now on my last pair). However, I can say from wearing them a few times they really stay on. I got 1 pair that is mirrored which is nice, except if I want to read my phone and walk. My other pair is non mirrored and I haven't worn them too many times, but love the brownish color. The packaging they arrive in is also super cute.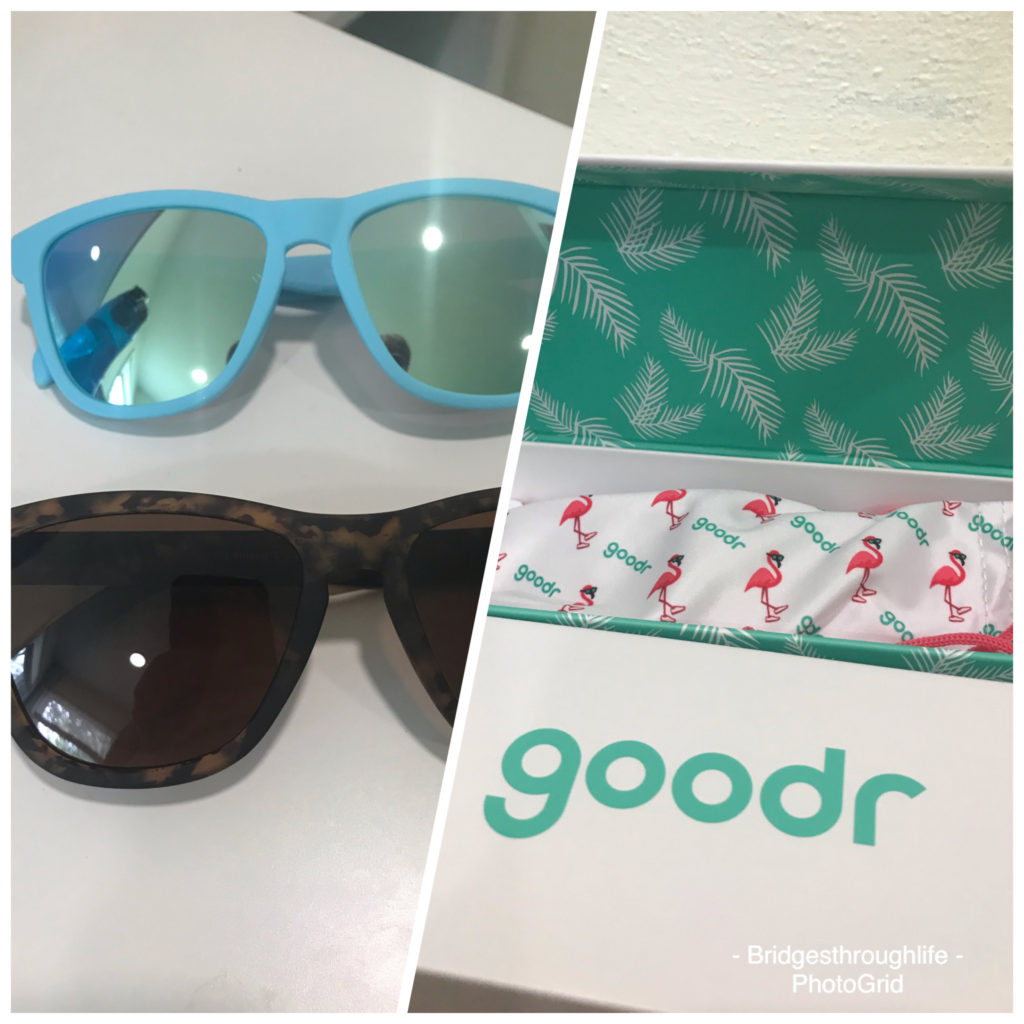 Shorts!! OK since it started getting warm, I put on my pair of athletic shorts from last year and noticed they do not fit my thighs. They fit my waist fine, but lifting my knees is not comfy. If I remember, I think I noticed this last year and sized up. They are Nike shorts and were a small so I got a medium as well which fit, but just don't look as flattering. So I have been browsing so many stores online for shorts. I would prefer to shop in person, but dressing rooms are not really open in a pandemic so that's pointless. So instead I kept reading reviews and then some were super pricey so I was back and forth for a while. Finally, with motivation of going hiking on vacation (which didn't end up happening), I found a pair of shorts on BackCountry. I was introduced to BackCountry from this blog and have made a couple purchases from them. All that to say, if you have athletic built thighs, get yourself a pair of the Olympus lightweight shorts because since they arrived last Friday, I have basically lived in them. They are super light, great for running, great for when you are sweaty and super comfy. They just sit so well on my waist. Also my old shorts went into the get rid of pile. I have been pretty good lately about if I buy new clothes, I get rid of something.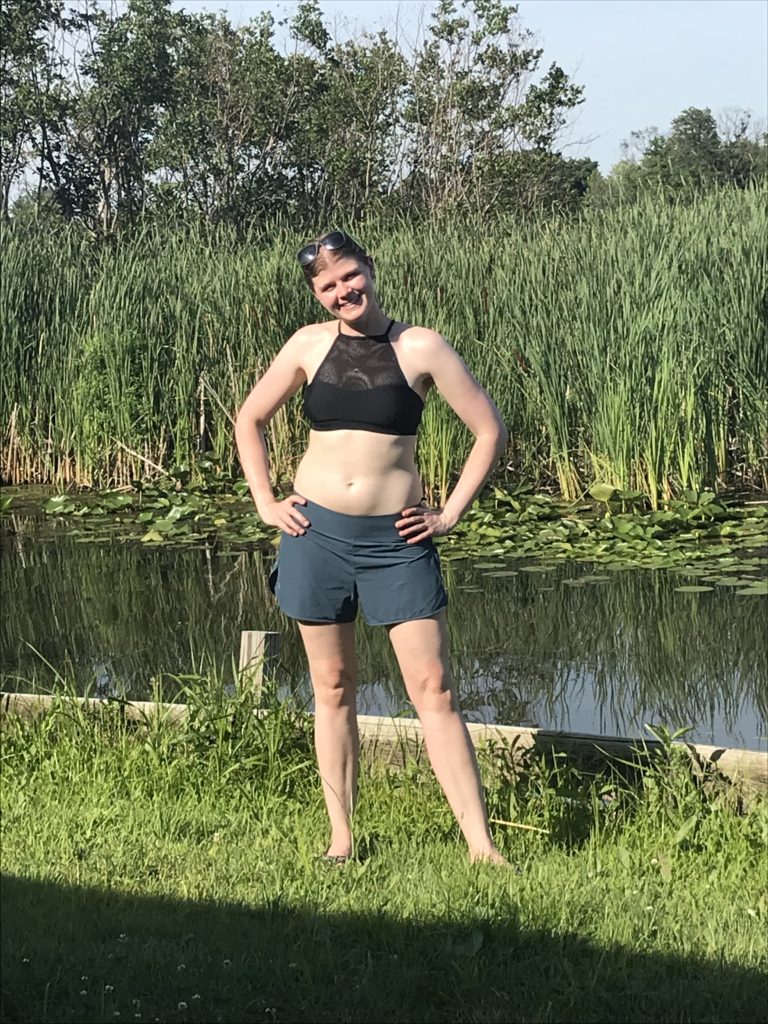 Sandals!! These are so cute and like fake Birkenstocks (but I have also never owned Birkenstocks). I totally bought these after hearing about them on Janae's blog and she was not kidding about how comfy they are. I didn't need these, but they go great with a summer wardrobe and I wear them to walk at lunch all the time.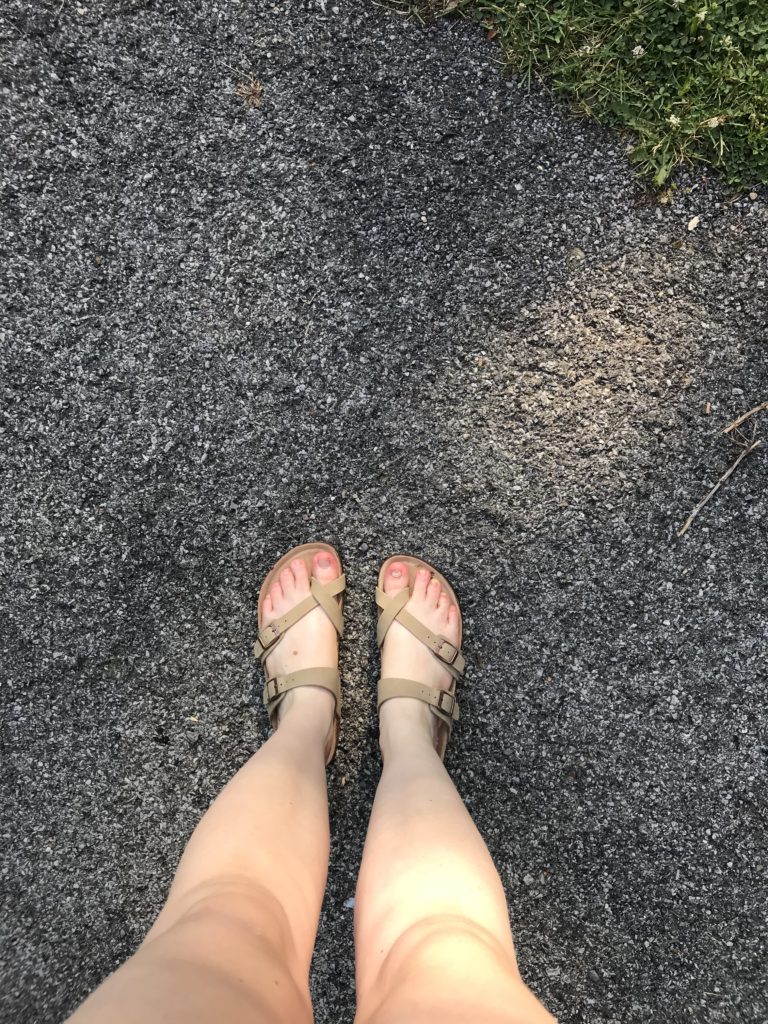 OK now for the best and least expected….
              Hot tub!! Brian has been searching for a hot tub on Craigslist and Facebook Marketplace for a long time. Personally, I couldn't justify the cost of a hot tub, nor did I want to keep up with the chemicals, so this is all Brian. One night we almost had a hot tub and then someone else got there first and we were both disappointed, though Brian more so. Then shortly after, Brian got a response to his ad for searching for a hot tub. The hot tub worked, but after manual labor of getting it to our house, realized that the hot tub needed a whole new frame and some minor parts. Brian worked on it for a solid week through and hooked it up and we have been in the hot tub almost every night since. With the 90 degree temps outside, we kept the hot tub to 90 as well so it's like a heated pool at the moment. It's a great way to spend time together in the evening rather than turning on the tv with nothing to watch. Also Brian has the chemical check pretty good and has his little kit to check chlorine levels, etc. I leave that all to him.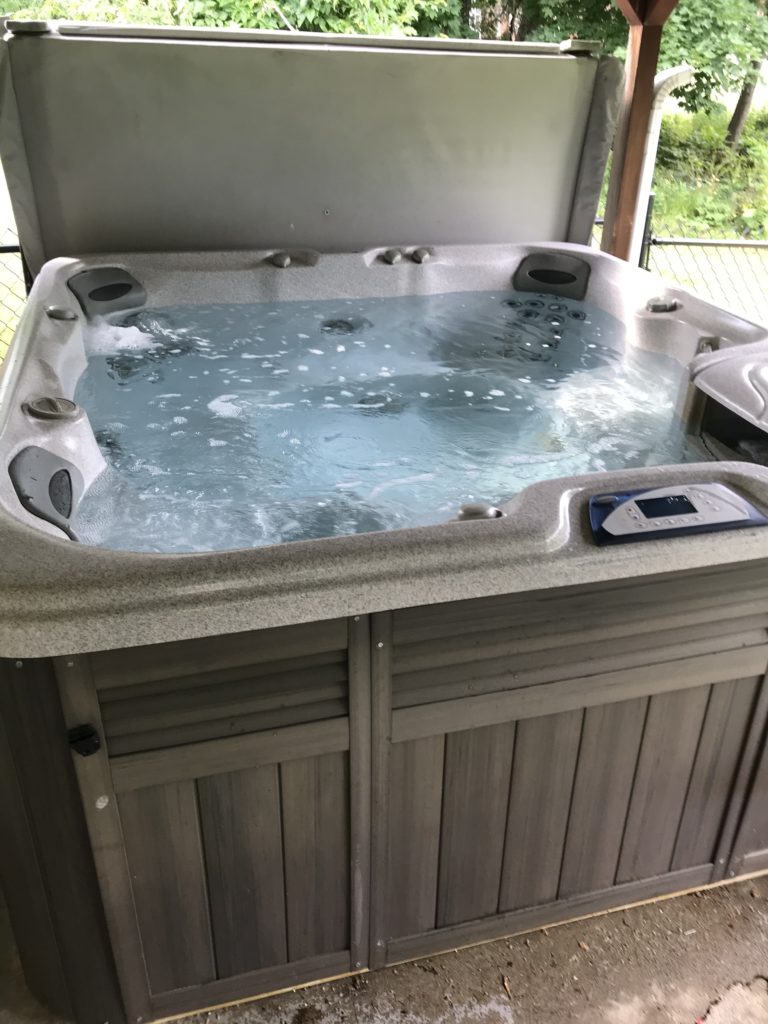 And finally, the best and latest purchase, a 300 lb Olympic weight set. I am just literally going crazy with 18 weeks without a gym and no date. Last Friday night, Brian found a listing on Craigslist for weights as we were searching the internet for squat racks, bars and weights. Of course all these things are backordered or sold out. The Craigslist listing was set at a reasonable price and was in Syracuse so we met the guy when we stopped at the Syracuse mall. Everything was brand new in the box as well. He mentioned he found the set at Dick's Sporting Goods (not sure which one) and he bought one for his brother and picked up another set, knowing he could sell it. I don't know how much he paid for it, but his listing was reasonable enough for me and for my mental health. We are now making room for a small gym area. Right now I cleared off the back patio more and hope to get a couple mats soon for it. Mats are also hard to find. I am still debating ordering a squat rack even with a 5 week backorder period because right now there is no open date for gyms and I plan to force Brian to clean a spot in the garage for the weights once it gets colder. Honestly, so far, this is probably the best money I have spent in quarantine. I didn't want to have to buy all my own weights and gym equipment, but I really need it as I said for my mental health. Walking 4-5 miles a day, doing yoga, doing HIIT workouts now and then were ok, but I miss my weights.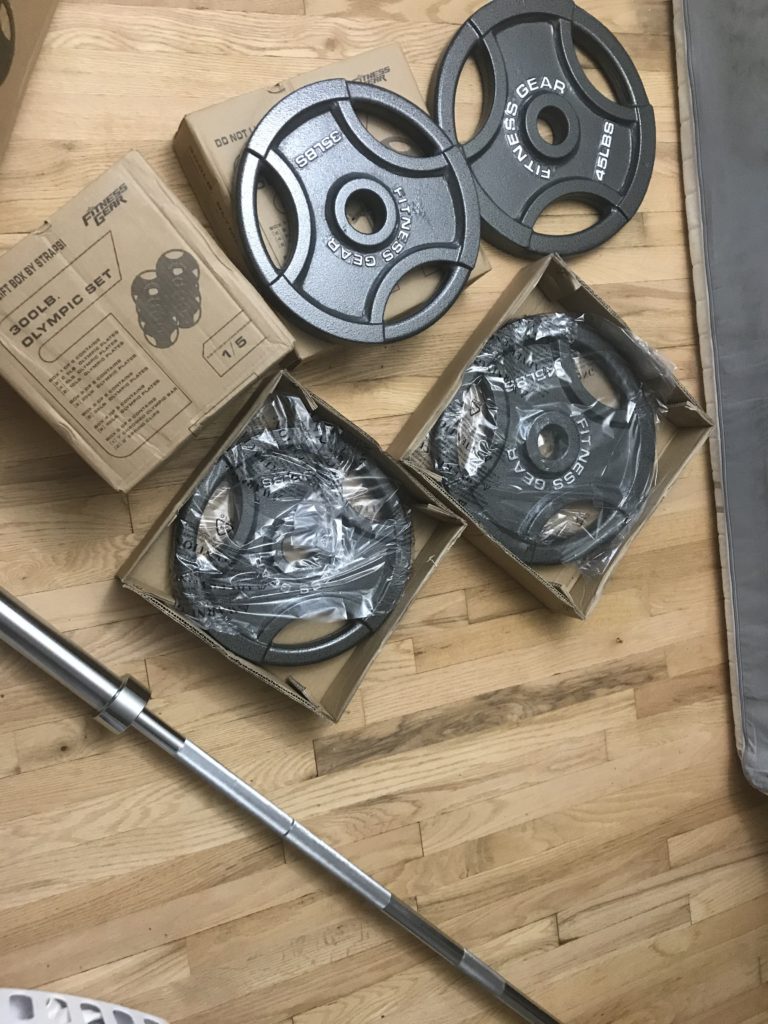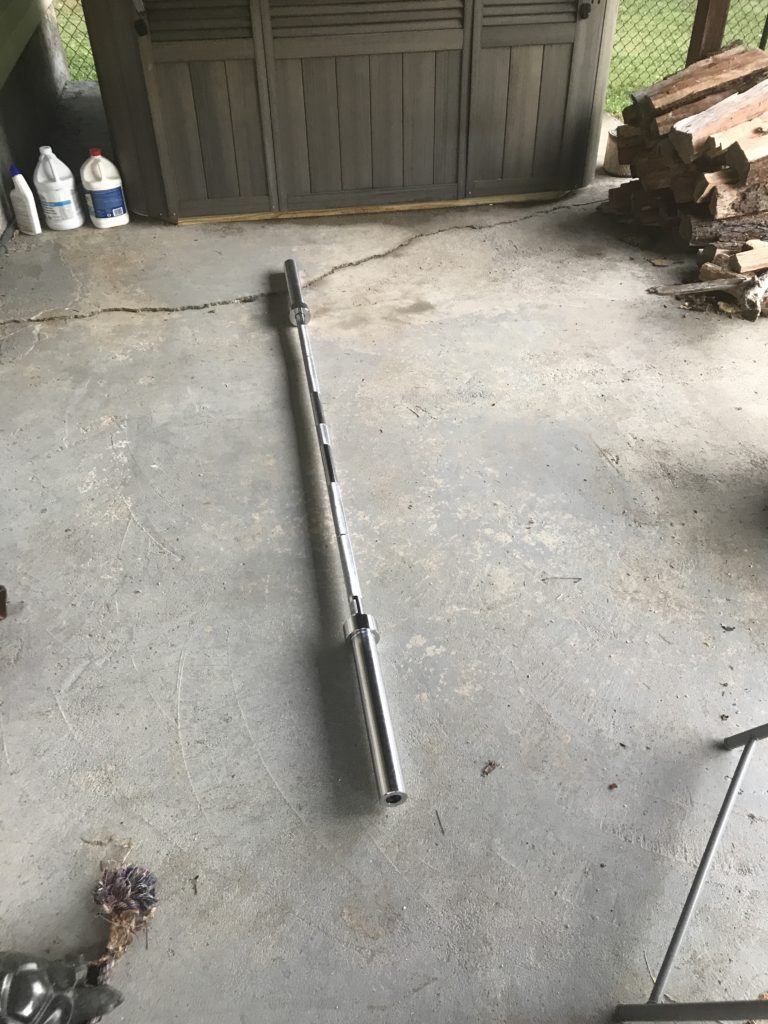 Between the hot tub and new weights, our back porch is getting more use than it ever has in the 2 years we have lived here. It used to be so buggy (well I am a bug magnet when I step outside). I think the hot tub actually has helped keep some bugs away, so there is a plus.
What are some items you have found yourself purchasing in quarantine?