When you think of Australia, you probably think of Sydney. The Opera House and the Harbour Bridge stick out as icons. There is always talk about Melbourne vs Sydney and after visiting each of the cities, I can see how they are unique in their own ways. Melbourne has been voted as best city to live. It is definitely more affordable than Sydney (don't even look up their house prices!) and presents more arts and culture. I guess Melbourne lost some points because the weather can go from cold to rain to warm. We experienced the cold front the week we stayed and then when we returned 2 weeks later for a couple days, it was quite warm. As far as the weather goes though, it doesn't get into the 40s (talking Celsius and over 100F) as much as Sydney. However, for me, I really like Sydney because of the harbour and the beaches and just all the water. Melbourne has St Kilda beach but it is about a 45 minute ride out of the city.
Anyway, I did enjoy my week in Melbourne and also passing through for a couple days after our campervan travels. I think Melbourne is a great city to walk through. There are honestly so many little alleyways with cute cafes and street art to look at. While you can Google search a place to eat, sometimes it is more fun to just take a walk and see what you find. The little places don't always have websites with menus and walking is a great way to experience the city and culture.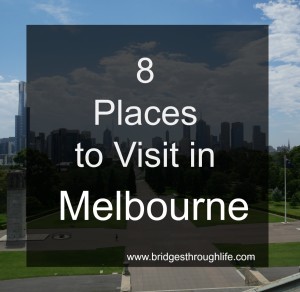 My list of activities around the city range from FREE to just over $30 a person. All prices listed are adult prices. Some of the activities may have kids admission free while others may be a small fee.
Melbourne Free walking tour (Donations recommended)
Start with this on your first day if you can. You can Google "Melbourne Free Walking tour" and you will find where to meet a guide. We actually just happened upon a tour guide when passing by the State Library on our second to last day. They wear bright green shirts so you can't miss them. The tour is about 2.5 hours, but you do get a short 15 minute break at the Queen Victoria shopping centre which has a food court so you can grab a quick snack. The tour took us through a few gardens, in front of the Royal Exhibition Building, brunch spots, arcades (basically a shopping center) and background on street art.
Melbourne Museum ($14 pp)
At $14 a person (and kids free), you can't miss out on this museum! When I say we spent ALL DAY, open to close, at this museum, I am not kidding! I think we read and made it through most of the exhibits. It offers a lot of history on Melbourne, such as the gold rush period and also exhibits on people of Melbourne who fought in the world wars. With only 2 levels, you would think going through the museum would be quick, but if you take your time, you can easily spend the day there. If you have kids who are less interested in reading the exhibits, they also have a kid friendly play/museum area where you can hang out. I thought that was a great idea as well. Besides eating out (across the street) for lunch though, we spent a good 6 hours here.
The Royal Exhibition Building ($10 pp)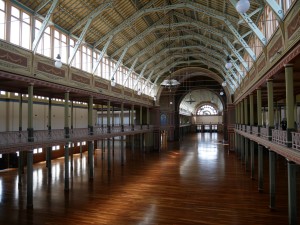 Weekdays at 2pm, there are tours of the inside of the Royal Exhibition Building, assuming no private events are happening. Tickets can be purchased from the Melbourne Museum. It is best to give the museum a call in the morning to see if tickets will be available that afternoon before making the trek over there, unless you are staying close. Again, the cost is low and I found the tour really interesting. It is a short 45-60 minute tour but just getting the opportunity to go inside this grand exhibition hall was cool. This is one of the few exhibition buildings built in the 1800s that is still used for its original purpose. However, what remains is only maybe a third or less of what it used to be, but it is great to see the painting restored and hear about its uses over the century.
Old Melbourne Gaol ($25 pp)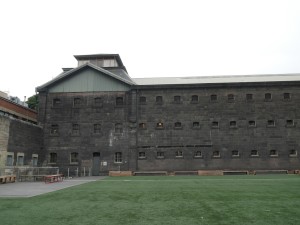 A bit pricey compared to the last two activities mentioned, but still a cool part of Melbourne history. The jail was built in the mid 1800s and is one of the few buildings remaining from that time period. It housed criminals who were dangerous and some who were mentally ill. It also has the story of Ned Kelly, a bushranger, who you will hear a lot about as you learn Australian history and if you tour around Melbourne. Also included with the tour is an interactive tour through the City Watch House, where you get to experience being arrested.
Melbourne zoo ($32 pp)
While we didn't go to the zoo, I will still put this on the list of things to do in Melbourne. It was mostly due to cost that we decided to not go and since we have visited zoos in other Australian cities. If Melbourne is one of your few city stops in Australia, I would definitely check out the zoo. Maybe next time I come back to Melbourne I will check it out.
State Library (Free exhibits)
The State Library is another beautiful building from the mid 1800s which houses a reading room that reminds me of the Library of Congress in Washington DC, only on a smaller scale. You can learn more about the library's history, Ned Kelly and Melbourne history at their free exhibits inside along the balconies. This also gives you a great view of the reading room. Just remember, you are in a library, so be quiet as you go through.
Queen Victoria night market ( Wednesday night – summer months)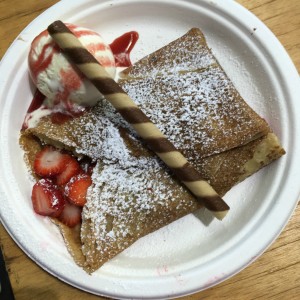 This is unique to the summer months which are November to February for Australia. The Queen Victoria market, located on the corner of Queen St and Victoria St (not too difficult to remember) is a night market where you can shop, get dinner, drinks and dessert. There is all kinds of different food, you are sure to find something you like. From seafood, Mexican, bbq, Greek and French cuisines. We were lucky enough to go twice to the market since when we came back through Melbourne it happened to be a Wednesday night we were staying. I must say, the French Nutella crepe was amazing!! We also had some great gyros, bbq and alcoholic and non alcoholic beverages.
Young and Jackson's bar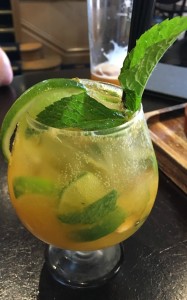 I don't usually like bars as they can be loud and crowded plus I don't really drink. Young and Jackson's is more sophisticated and we went in the afternoon instead of the evening so it wasn't that busy. I liked the atmosphere. I think their rooftop cider bar probably attracts a younger crowd, but usually you find an older crowd during the day here. One thing that makes the bar unique, besides its architecture, is that it holds the painting of Chloe. We learned about this bar and about Chloe while on our Melbourne walking tour and I am happy we did. There is actually a small picture of the Chloe portrait in the Melbourne Museum as well that describes the painting as "the perfect body." Why? Because she actually has curves and isn't photo shopped. Whether you are buying drinks or not, check out the bar. They have some pretty good food too, though it can be pricey.
I hope this list helps you to plan out your trip to Melbourne. If you are planning a trip to Australia, you can also check out my Sydney post. After all, you will want to visit both cities and compare them for yourself.
More posts to come about Adelaide and Uluru as well.
What place is next on your travel bucket list?