We stopped in MacKay before and after our trip to Airlie Beach and the WhitSundays. MacKay is not a popular backpacker stop, but my friend Laura lives there and it was nice to visit her. Even nicer was just feeling so at home. Unfortunately most of our time in MacKay was rainy, but we made the most of it. It was actually kind of nice to sit around, watch some tv, catch up on writing and posting pictures, etc.
The First Weekend in MacKay (3/16-3/19/17)
Our first stop in MacKay, Laura's fiancé was out of town for work and we arrived on a Thursday night so my friend worked Friday. We hung out at the house, playing with her dog, George, who is full of energy as an 8 month old pup.
Our first night, I couldn't resist making chocolate chip cookies to go along with our salads and meat for dinner. Finally was able to satisfy my craving for cookies with soft chocolate chip cookies from Pinch of Yum.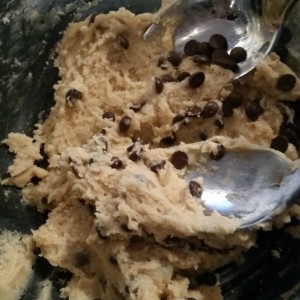 On Saturday, Laura took us to Eungella National Park to see the platypuses. We weren't there at the prime viewing time but amazingly saw 2 platypuses. I think because it rained there was more activity. Rain was off and on, but we had a good time watching the platypuses and turtles in the wild and enjoyed the view from the top of the mountain.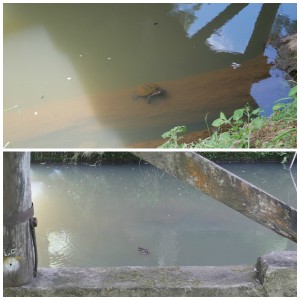 I was pleased with the light activity for the day. We put together a lovely dinner and again I baked cookies because they were delicious and we may have polished off the leftovers for breakfast.
Sunday we brought the pup to the beach to run around. He had a blast! He still doesn't quite get the idea of fetch and bringing the ball back, he just likes to run and run. He also went a bit into the water and it was funny to watch him leap and run out of the water.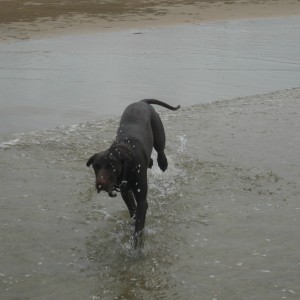 Unfortunately we had to cut our time at the beach short due to thunder and a storm coming. Though it actually took a while for the storm to really come. At least we had success tiring out the pup. Then it was time to pack for our boat adventure.
The Second Weekend in Mackay (3/22-3/26/17)
We returned from our boat trip on Wednesday and arrived in Mackay again Wednesday evening. This time we got to meet my friend's fiancé, Dean. When we arrived, I couldn't wait to take a real shower and it was late so we talked a bit and then pretty much headed to bed.
Thursday they were off to work. Brian and I slept in, though I was up by 7:30. I had some breakfast and worked on uploading photos and some writing. We headed out to lunch at the mall when Dean got home early from work and also did some grocery shopping. Then Brian and Dean enjoyed talking and playing some games on the playstation. It was really entertaining to watch the games.
Friday, my accomplishment was getting a load of laundry done in between rain storms as I had to hang my clothes outside to dry. We also found some old movies, James and the Giant Peach and Tarzan 2 on TV, talk about memories!
In the evening, the boys headed out. Since they were gone for a while, Laura cooked up some fish and chips for dinner and we finished eating just as they walked through the door. I have to say the fresh reef fish don't taste all that fishy so I have enjoyed it.
Saturday was a bit of a rainy day, off and on as it had been doing. In the morning we headed to the mall to get our nails done. All 4 of us!!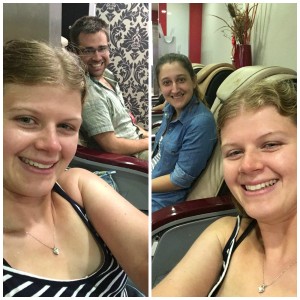 Everyone got pedicures and Laura also got her nails redone. I seem to have the worst luck with pedicures as the woman scraped my heel so much she made it bleed. While it had briefly stopped when my toenails were drying, it started again as soon as I started to walk. Luckily a pharmacy was in the mall and Brian and I headed to pick up giant bandaids. Between that and the previous pedicure in Melbourne where the woman took a whole chunk of the side of my nail off leaving my toe in pain for 3 days, I think I am taking a break from pedicures for a bit. It's 3 days later and my heel still hurts. Hopefully it will recover soon.
Anyway, while waiting for Laura we went to the grocery store. Somehow Dean shopped and then headed home to put the groceries away because we couldn't all fit in the car with all the bags. At least it is only like a 10 minute drive away. Once we got home, we made a late lunch of steak sandwiches. Shortly after, Laura and I headed out to see Beauty and the Beast while the boys went out.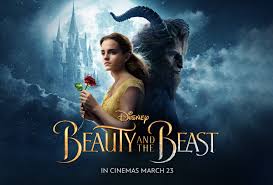 Both of us enjoyed the movie, though we agreed it was hard to picture Emma Watson as someone other than Hermione Granger. I did enjoy how they added a few pieces that were not in the original animated version and the acting was well done.
By the time we got back, it was after 7 and we had an early wake up for the train (or so we thought). Basically my dinner was popcorn from the movie and a muffin as me and Laura got to baking again.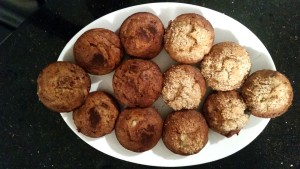 I headed to bed shortly after 9 thinking we had to wake up around 3:30am for the train. Then an hour later, Brian got a text that the train was canceled and we would take a bus around 7am instead of 4am. The issue was the bus was only going part way. Even worse, it was going to where the eye of Cyclone Debbie was predicted to hit. Why would we want to be bussed there?!
Sunday morning came and we headed to the train station to confirm of the buses stopping at Townsville. Brian decided to try to switch our ticket to go South instead of North. We now had an extra full day with Laura and Dean since the southbound train would depart in the evening. We switched our ticket to Brisbane and hoped to fly from Brisbane to Cairns.
Laura cooked up a delicious breakfast with bacon and eggs. Then we went out to lunch at a pub/casino place. Laura and I pretended to know what we were doing as we hit the spin button on the slot machines. We only played a couple and didn't lose too much money, though didn't gain any either.
The rest of the afternoon was down time. It was windy and rainy as the storm was approaching even though it still had 36 hours or so before predicted landfall. The storm was moving more south and my friend's area will definitely have to be prepared.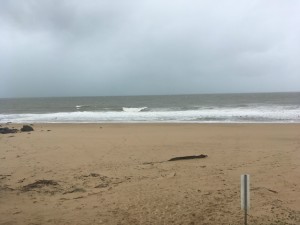 After dinner, Brian and I headed to the train station again in the evening. Our train finally left at 10:30pm. We had a 14 hour ride ahead and it was time to sleep.
Update: We made it to Brisbane and got an evening flight to Cairns which was surprisingly smooth considering we passed the storm. I took 2 motion sick pills and was totally out on the plane. We made it to our accommodation in Cairns 22.5 hours after leaving Mackay and headed to bed before diving and snorkeling in the morning.