And we made it past humpday. YAY!! I didn't have as pampering a night as last week, but I was able to leave work on time 2 days in a ROW!! That calls for celebrating or actually having time to do things at home, which was really nice.
Let's get to Thinking Out Loud…

I've come to discover that if I don't meal plan, A) I won't starve and B) I WILL live on smoothies for dinner. My latest avocado smoothie includes: half frozen banana, giant handful of spinach, half an avocado, 1 scoop mocha mint About Time protein, single serving package of hemp hearts, ¾ cup almond milk and chocolate chips or….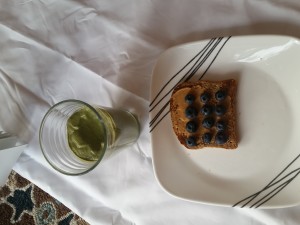 …SMORES M&Ms, yes I did put Smores M&Ms in my smoothie and they are awesome. My co worker found them at ACME in NJ. I need to see if my local ACME carries them. I rarely shop there as they tend to be pricier than Giant or Wegmans.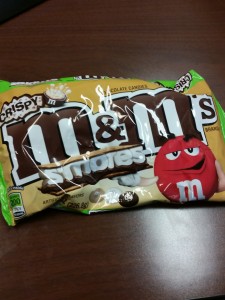 Since Smores talk = summer, can we talk about how I don't want summer to end?! The last two weeks people are complaining of the 90 degree temps. Yes it's hot, but I would rather have it be 90 degrees than below freezing any day (except I like a white Christmas). Anyway a few years ago I kept hearing people complain of the heat and then as soon as we had a colder day, they would complain it was too cold, so which is it? I decided I will not complain of the heat because I know it is not here forever. But I do need a gallon or two of water with hot weather. I also am fortunate to have good AC, because without it, sleeping at night would be hard, but that is the main time I run it.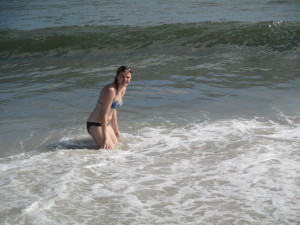 So last weekend while Brian and my sister were here, I put some rice on the stove and totally got distracted watching something on tv and suddenly the rice was burning. I thought I would have to toss the pan it was impossible to scrub. Well I got some steel wool and after a couple days working on it little by little, I finally got it polished up and looking much better. Hopefully I learned my lesson on walking away or maybe I will remember to set the timer.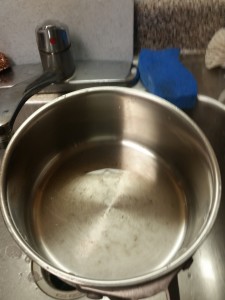 I have to say I am looking forward to sleeping this weekend. Between the Olympics watching I did all last week, early morning workouts and visitors over the weekend, I have some sleep to catch up on. Thankfully I actually felt refreshed yesterday morning after making it to bed shortly after 9pm both nights this week. I even went to the gym Tuesday and Wednesday morning at 5am. Wednesday I was super motivated and worked on barbell squats again. I have started light again with the bar and adding 10 pounds as I am working on squatting deeper. My legs are definitely getting stronger.
I was so productive last night. I made another batch of almond flour cookies to put in the freezer and did some laundry and cleaning. It is always those little things that make me so happy and not rushing to get to bed when I get home.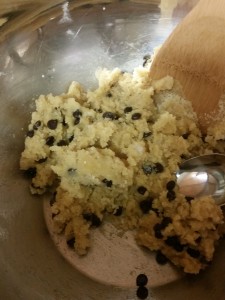 Well I think I will keep this post short and sweet. I have learned in the corporate world, those are the only things that are read when you send emails haha. Right now it's time to go back to the couch and read a bit before bed so I can be fully relaxed and sleep well tonight.
Have an awesome day and I will be back tomorrow with another yoga pose as part of the Yoga Workshop Fridays series.