If you have been following along my blog for the past couple years, you know it was a while ago I got engaged. Here we are 2 years later and still engaged, finally planning our wedding for 2019. It has been a whirlwind of 2 years. We got engaged, Brian lost his job, then I quit my job, we both got a one way ticket to Australia, traveled for the first 3 months of 2017 together, then split and I traveled to Europe by myself for 3 weeks, then I came home and moved to New York state to be with Brian. I moved to New York almost exactly 1 year ago, as it was last May. I started my job last June so I am coming up on my 1 year with them. While I would have loved our wedding to be this year, I don't have vacation time and we are focused on the house buying. Besides 2019 will be our 10 years together as well, so it's a special year as it is.
Back in the Fall of 2016, we took some engagement photos. Well that was almost 2 years ago, so now I decided to do a spring engagement session with the same photographer. As I look back at our first photos and these photos, I feel like we look more mature and grown up. We also felt more comfortable in front of the camera and got more candid shots as we were having fun. I think I love these more than the first ones. Both sessions were nice and we dealt with the weather elements for both, the fall ones it rained, the spring ones…it did not feel like spring as I put on my winter jacket in between shots. I now feel for those models that have to model a swimsuit when it's not summer. Anyways here are a few of my favorites, though I have so many it is hard to choose!!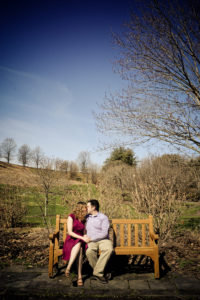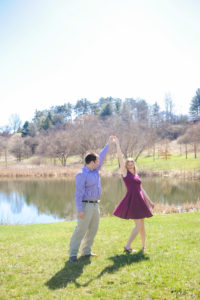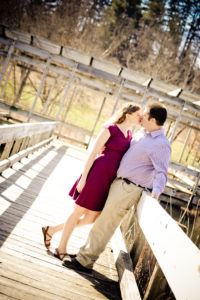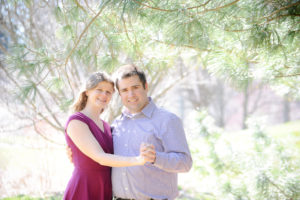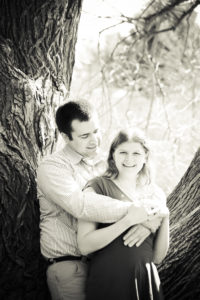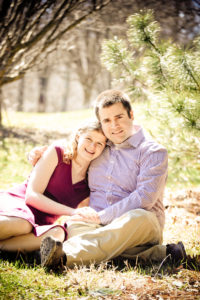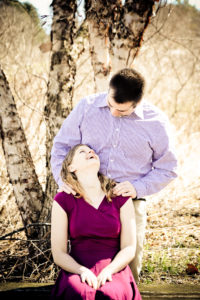 And we found one yellow tree.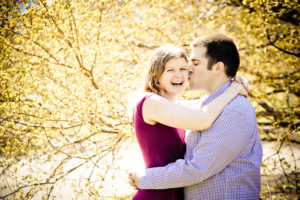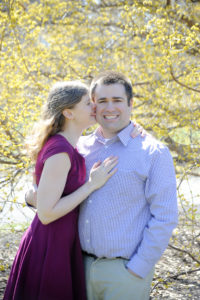 All photos taken by Gerritsen Photography.
Do you feel you are a natural in front of the camera or do you feel awkward?