Sharing is Caring:



With a new year, I thought it would be fun to do a currently post since it has been a few months and I had a few things I wanted to share.
Current Favorite Purchases:
New puffer jacket! Actually I don't know if I've ever really owned a puffer jacket but I've been thinking about a packable puffer ever since I went to Portugal and saw some of the ladies in them. I've been browsing but many seemed pricey. Then on New Year's Eve I went to TJ Maxx because I needed a kitchen item and I immediately saw a cute puffer for $60. I tried it on and was sold. I always prefer to try on jackets because I like to size up a bit and that makes it hard for me to commit to purchasing online. I ended up buying a large in this jacket (it's a Calvin Klein puffer) and love the fit. I'm usually a small for tops and go up at least one size in jackets. I would not have thought to order a large had I seen this online. I'm literally wearing this all the time and it's warmer than I thought it would be. It also came with a mini bag that it can pack into for future traveling. I feel like I always find clothing items when I least expect to.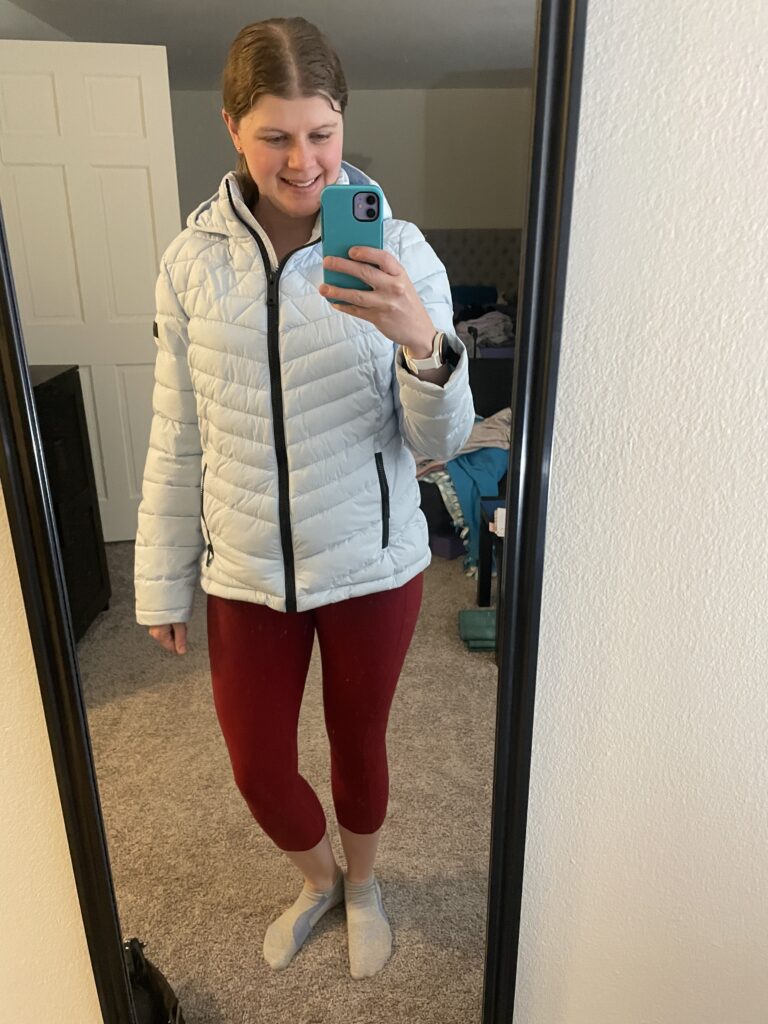 Vivaia Shoes for work. I think I first heard about these shoes on a YouTube sponsored video or ad many months ago. Before Black Friday I was looking at one of my work shoes and knowing they needed to be tossed. However I could not toss them until I found a replacement. With Black Friday deals, I figured I would order a pair of the best seller square toe flats. I was nervous to order online because I feel like my shoe size varies between sneakers and flats, but I did order my usual size 9 and was pleased with the fit. There is a little bit of room, but if I were to size down, my toes would be squished. They took a bit to get used to but one day I switched to another pair of flats and realized how there was zero cushion compared to these. I'm liking these so far and think the square toe is better to spread the toes also. I'm keeping an eye on their sales as they have a lot of cute colors and patterns for a second pair.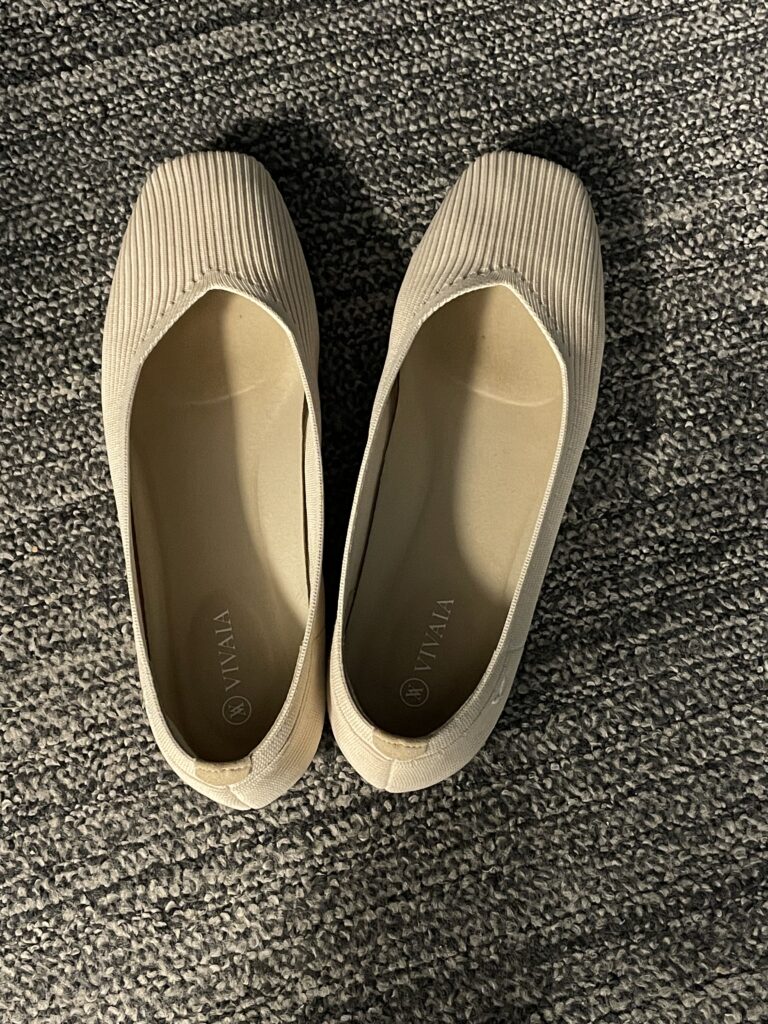 Current new recipe: Chicken Lentil Soup. If you know me, you know I'm not typically a soup person, but I've been in a food rut and some days it would be nice to have a lunch to heat up instead of a cold salad on a winter day. I am also trying to find nourishing recipes that include lots of protein. A couple things I liked about this soup recipe was the addition of lentils for more protein and it's not tomato based. It seems like so many soups are tomato based and as much as I like tomatoes, I have noticed a bit of acid reflex after eating chili multiple days in a row and feel it would be similar for soup as well. This was a simple recipe to make and now I have soup ready for the week for lunch or dinner. I highly recommend this soup. It was very good and perfect for switching things up.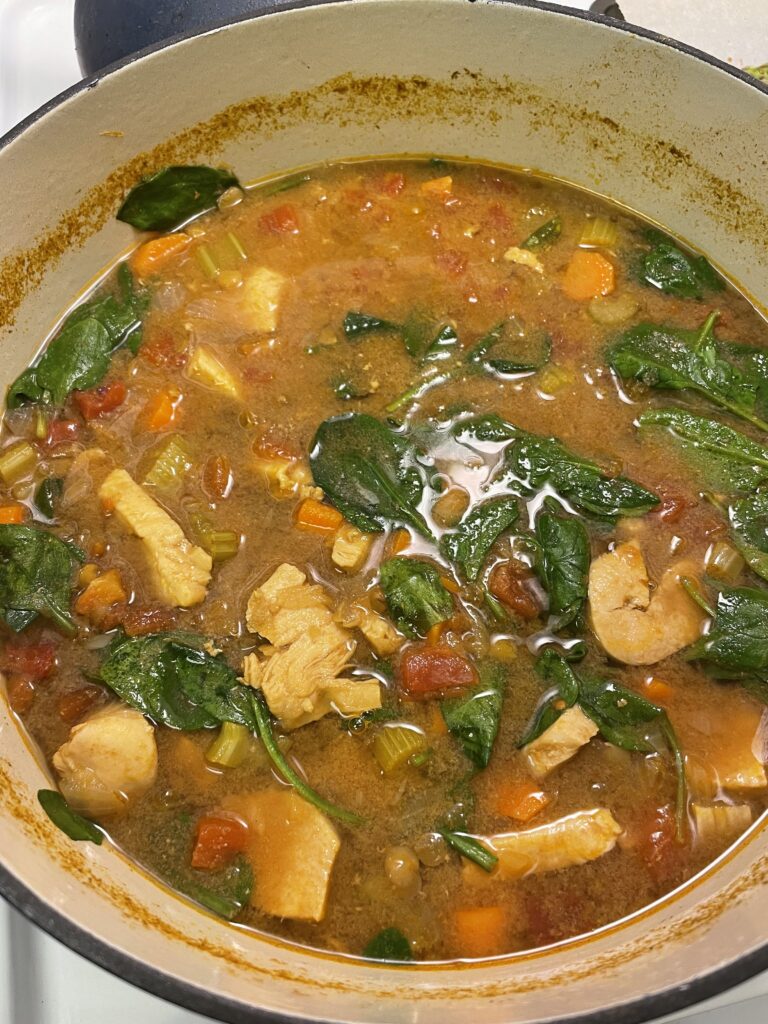 Current book(s): I just finished Love and Other Words by Christina Lauren. I love all their books, but really loved the friendship/relationship in this book. I just started Where the Crawdads Sing. I feel like it's going to take me a bit to get into as it's not the typical fiction book I would gravitate towards. I wanted to try to read it before seeing the movie which I have yet to watch.
Currently enjoying: the not so typical winter temps in Philly. It has been between 30-60 degrees this January. With most days above freezing, I feel like it's not too bad. I know typically winter storms tend to come in February or March though. I'd also prefer for it not to snow on my birthday in April, but it has happened before, even in Philly.
Currently watching: Well I just finished Blockbuster on Netflix, only to find out it was canceled after season 1. I will say I wasn't sucked into it by any means, but it was ok. I'm also enjoying watching Special Forces on Hulu, the day after it airs on Fox.
I've been balancing my weekends with time with friends, workouts and also alone time to chill. There is something to not being busy and just relaxing for the day. I'll read, watch YouTube, cook or just cozy up on the futon for an afternoon. There were many weekends of travel for me in November and December so it has been nice to stay put for a bit.




Sharing is Caring: