Sharing is Caring:



Oh hello…it has been about a month since I last popped in. October was a stressful school month and overall it has been a stressful semester. Just another 5 weeks to go (aka survive). I just wanted to share a couple fun outings we managed in between my stressful weeks. One weekend in October it was a beautiful 70 degrees and we drove out to a pumpkin patch. I don't think I have ever stood in a pumpkin patch before so it was a fun afternoon. They also had a corn maze which we attempted for all of 10 minutes before giving up lol. Maybe next time when I am not so stressed about getting back home and finishing assignments.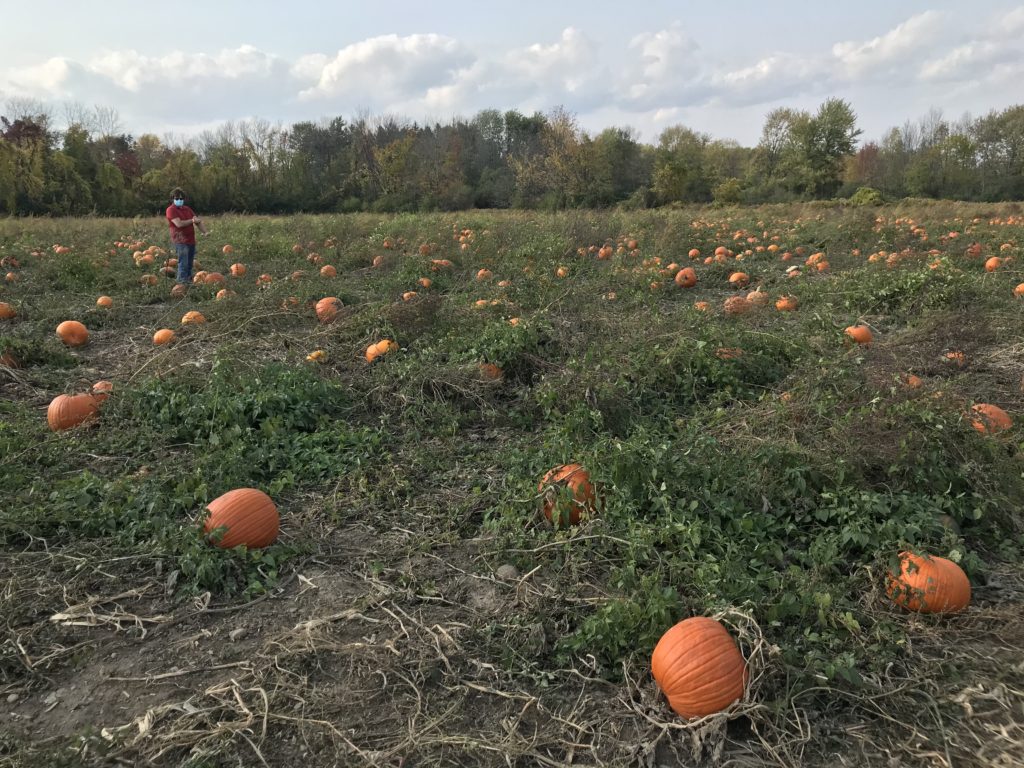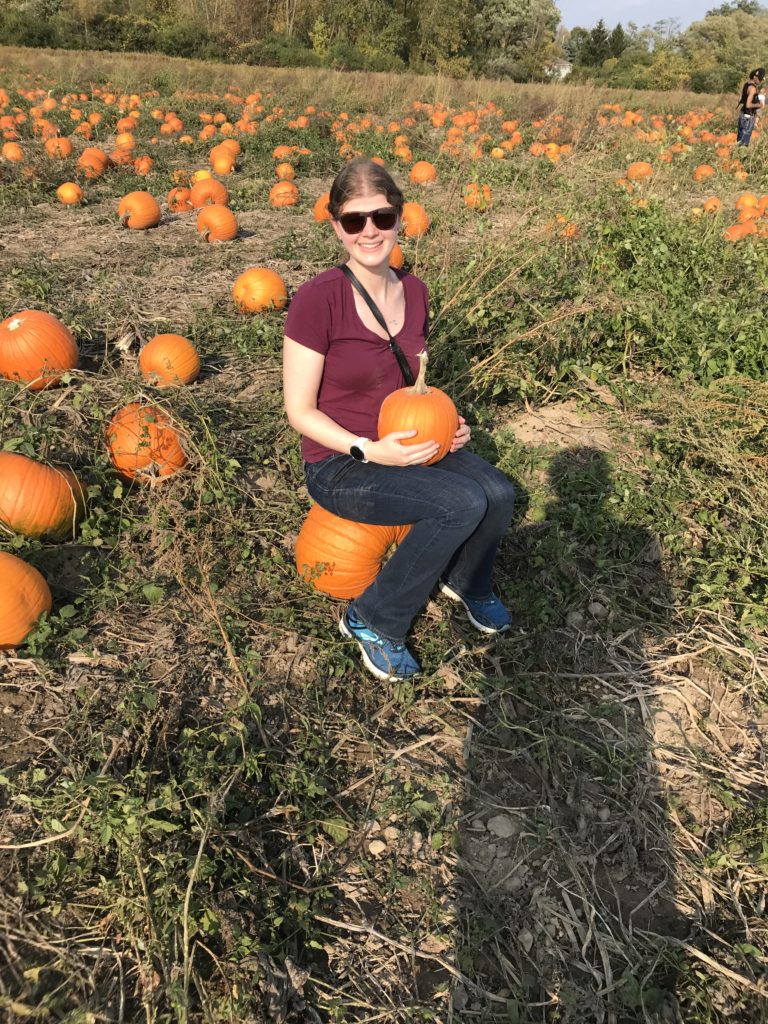 We got a few pumpkins, only an amount of what we could carry and I decorated our front porch. Despite not carving these, the squirrels decided to take a bite out of the ugly warty pumpkin. I'm thinking it was easier for them to grip and bite than the smooth ones.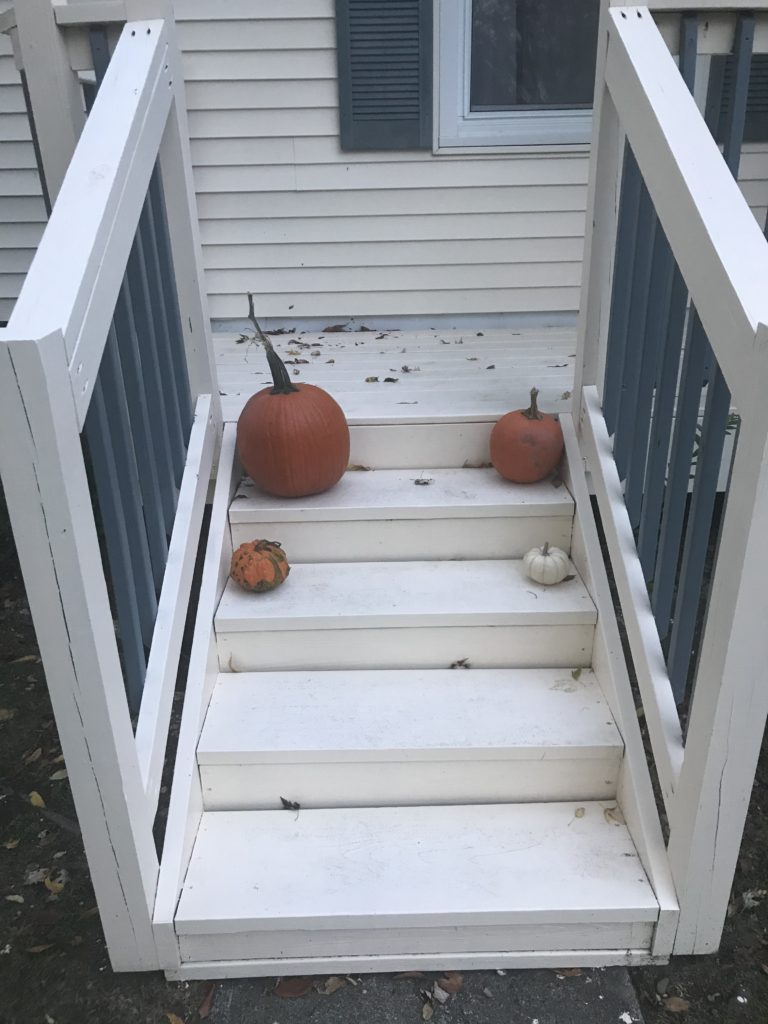 The week before Halloween, we headed to my friend's house in Penn Yan for her pumpkin carving party. She always has 100+ pumpkins decorating her front yard so need extra hands to carve. I made my signature Pi pumpkin and Brian carved a few good ones as well. Apparently beer brings out Brian's creative carving side. My friend even made shirts for the party this year. I wore my shirt on Halloween night as well. Although with COVID, there were not many trick or treaters and we have been eating some of the candy.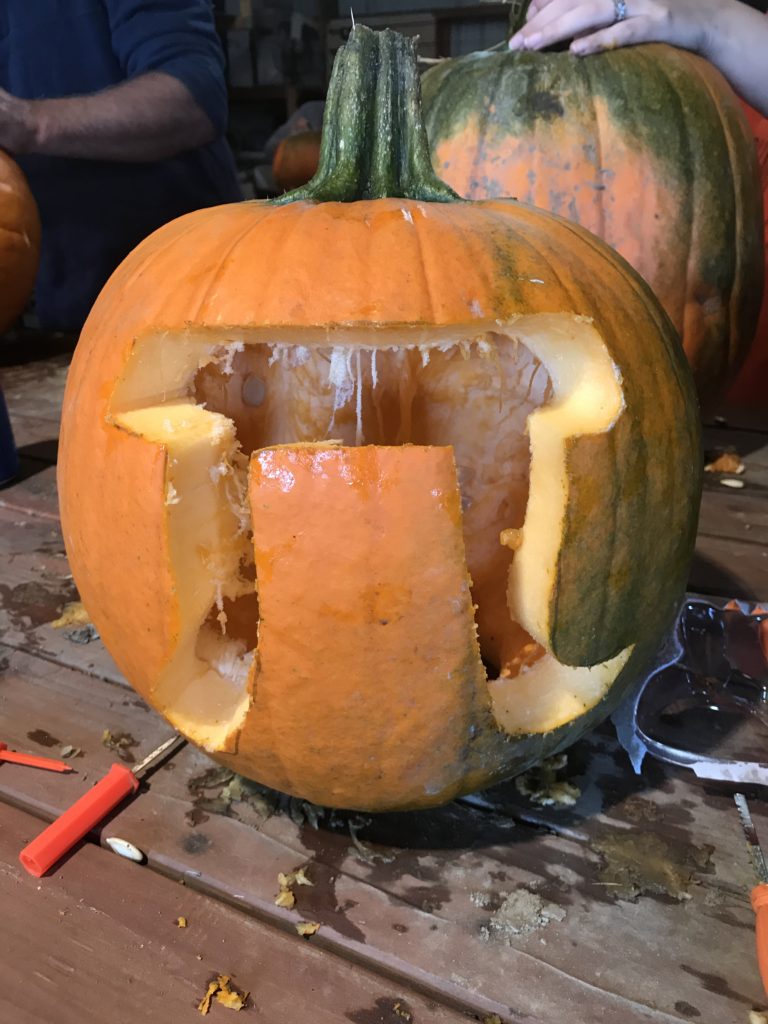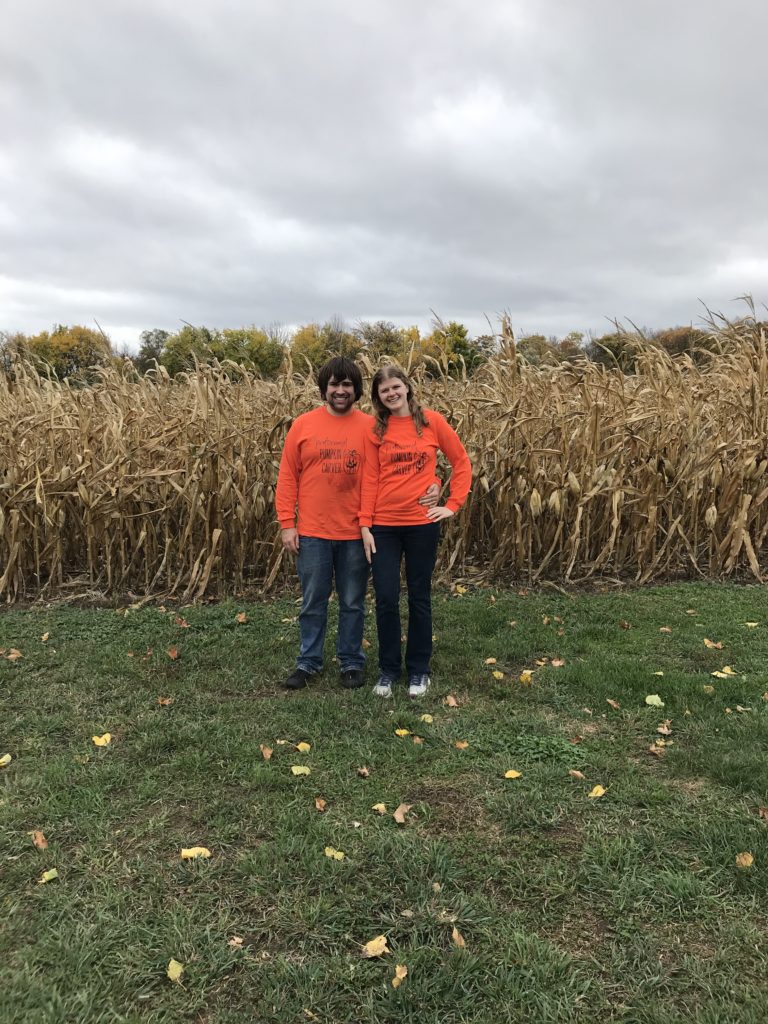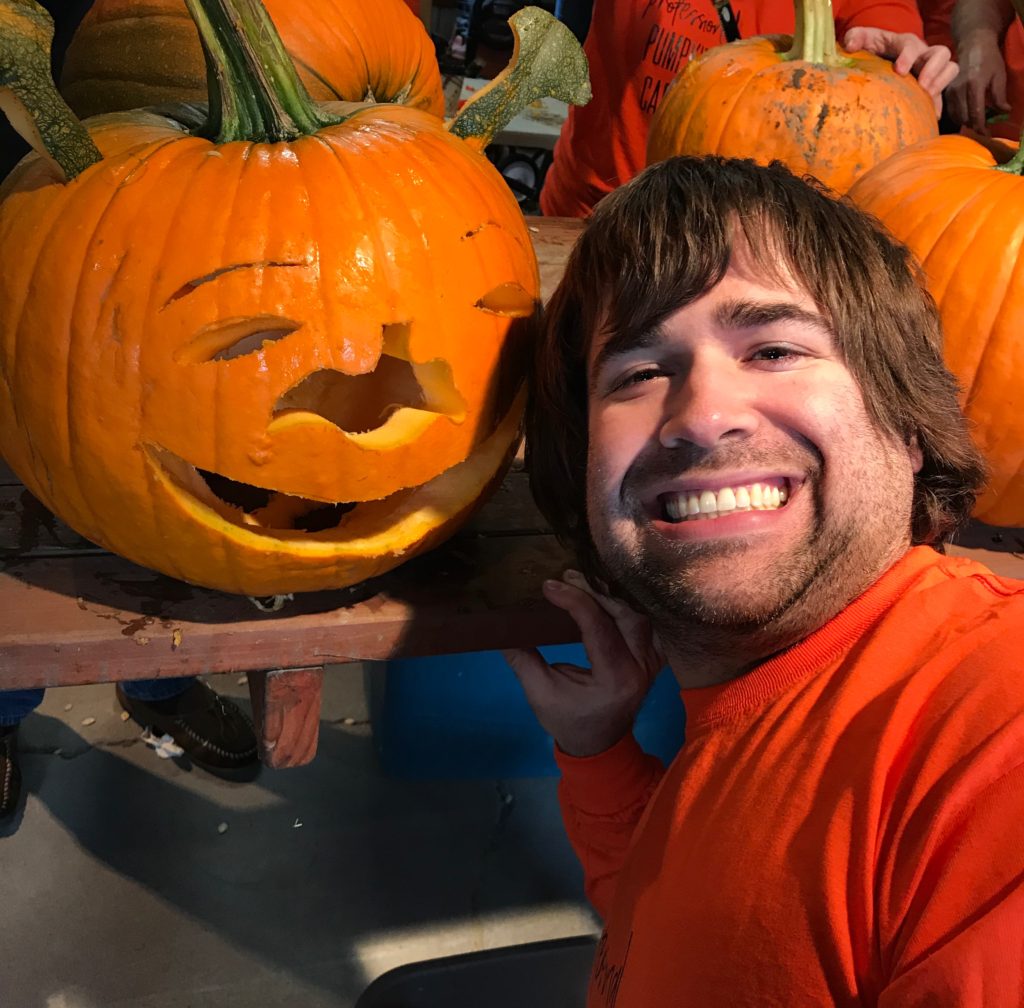 It was nice to have some pumpkin fun throughout October. It is starting to get cold now and I have had to scrape frost off my car a few mornings before heading to the gym.
I basically have been heading to the gym 3 times a week and the other days I either go for walks (which will probably be fewer or shorter now with the cold) or do some yoga at home. Throughout October I played along with Bad Yogi Bingo since I have a membership. I ended the month with quadruple bingo and I actually won a free month membership so that's awesome!! It was fun to color in a number each day and play along.
I also have been trying to do more reading for fun. I started City of Girls by Elizabeth Gilbert on my Kindle. I think it will take me a while to read it, but it is nice to have something other than school work to read, even if only a few pages or a chapter at a time.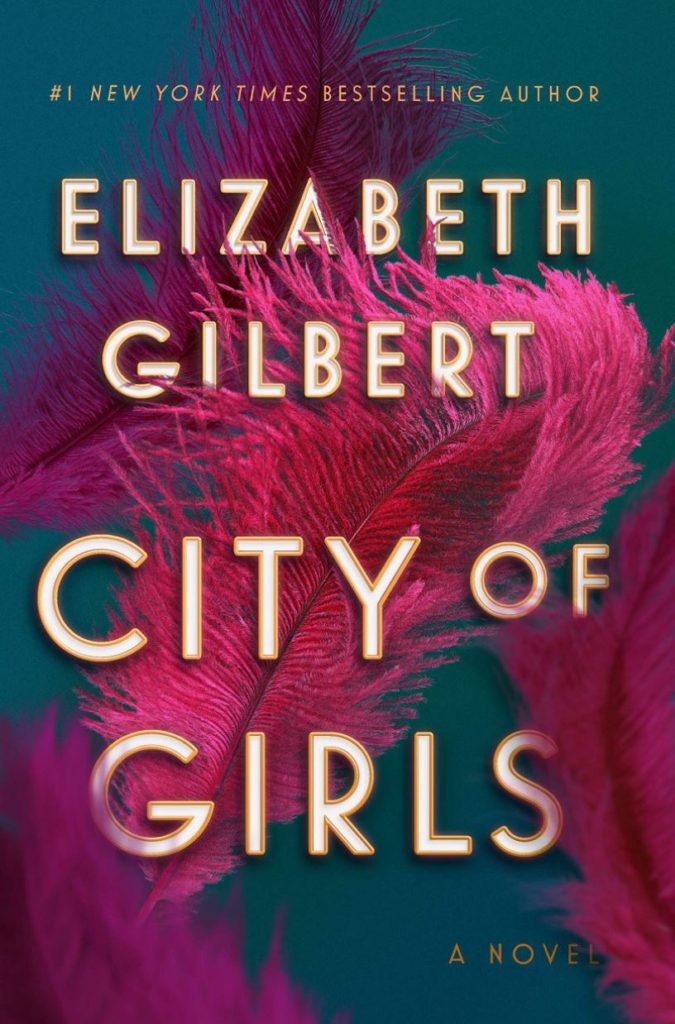 So now onto November, I think it will be a busy month with my school projects coming up, but hopefully a better month than October. I know the holidays will look a little different this year, but I am looking forward to a 4 day weekend for Thanksgiving and looking forward to enjoying Christmas movies come December (maybe start Thanksgiving weekend).




Sharing is Caring: