Sharing is Caring:



I was chatting with my sister over the weekend about blog posts and I have realized I haven't done a currently post in a while. I just looked it up, it has been since April…wow. Well we made it through COVID summer and I am still working from home. I'm losing track of the weeks but I think this will be week 26 for me. Rumor has it we might start phasing back to the office at the end of the month but since I haven't heard a thing yet, not sure that will happen. Anyway, I like working from home so no rush on my end.
              I am entering week 4 of Fall classes and it is already feeling like my hardest semester yet. There are tons of reading assignments and papers that I am not used to all being individual. I don't have any tests, but I have 2 major final team projects, so will see how that goes. Just lots of researching for assignments and brainstorming.
              I have to say I know so many people don't feel like they had a summer with everything going on, but for me, I was quite content with how summer went. I stay home most of the time anyway, especially with my summer classes keeping me busy on the weekends. I was happy that we had a hot summer. I got outside more than I normally would thanks to working from home and no gym so I walked a lot more. Brian and I had a nice July 4th trip to Ohio before Ohio made it on the quarantine list for New York State. I got to hang out with a friend for a trip to a state park in August and we ended August with a much needed week long vacation to "safe" states. I really needed that week away because I was feeling quite burnt out this summer between school and work. I think the hardest part for me was not having a gym. Getting weights in July was amazing, but my gym opened just a few weeks ago and we have to work out in a mask but I will take it over not being able to lift. I feel sooo much better mentally when I have the gym and heavy lifting.
Now let's get onto a few current happenings…    
Current Book: After my summer classes ended, I started Midnight Sun, the latest Twilight book. I just finished that last week and now I think I will be concentrating on the school readings for a while.
Current Podcast: Sometime over the summer I started following Monica Church on Youtube and then found out she has a twin sister, Shelby Church, also on Youtube so I follow her too. They started a podcast back in May called Millennial Life Crisis. I finally started to listen to the episodes last week and really enjoy who they bring on the show and them talking about decisions in their lives.  
Current Purchase: Latest favorite purchase was from Gap because I needed more masks to rotate with getting them sweaty at the gym now. I love the masks and then I ordered a couple workout tanks to get to free shipping. I LOVE the bright orangish color I got and the light purple. Just always feels nice when you have a new tank top to wear to the gym.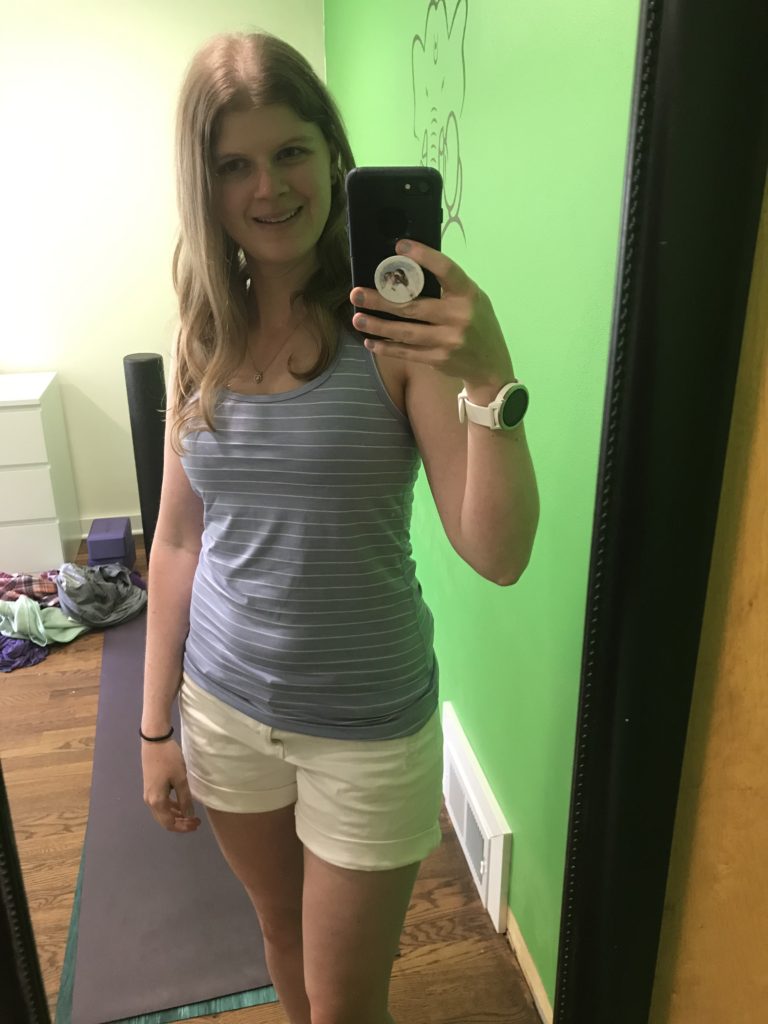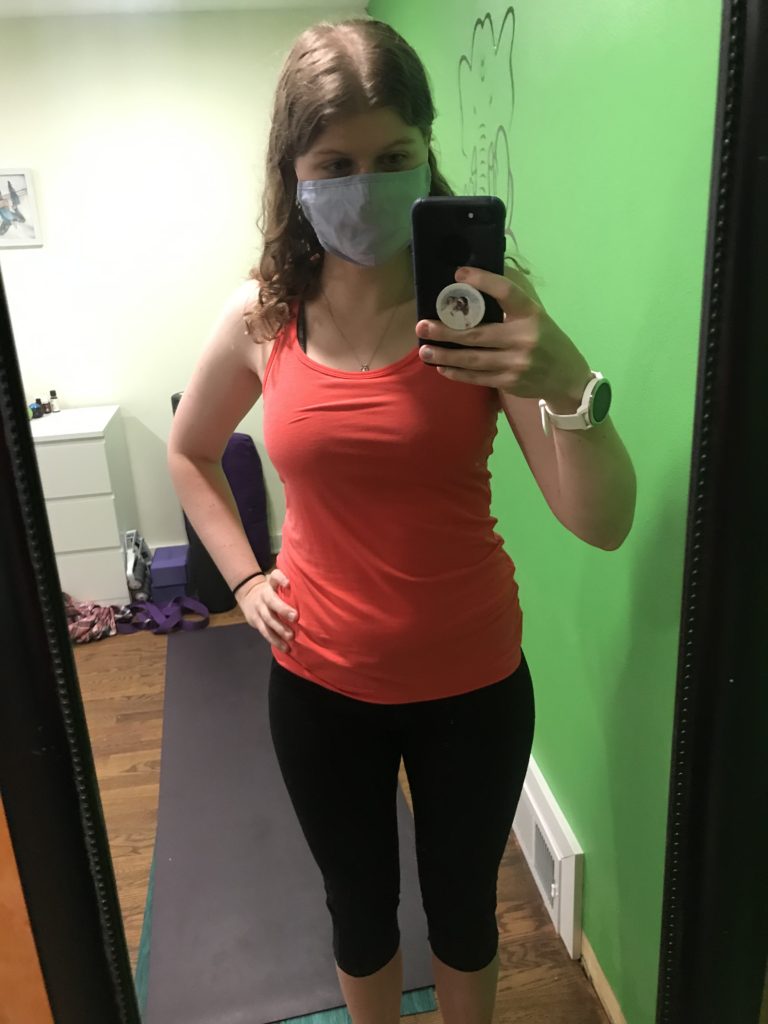 Current Candle: I bought some Halloween candles that are made by a person locally, sharing some of them with a co worker. I kept the pumpkin scent though and already have been lighting that in the morning while I work from home. So sweet and pumpkin like.
Current TV show: I just finished watching all the seasons of Raven's Home on Disney + and now I don't have any current shows. I think the Fall TV shows I usually watch are delayed due to COVID. I have found I have been keeping up with Youtube more so than having an interest in TV these days.
Currently Baking: Rather than food in general, let's talk baking because I have been baking a lot (or so my sister pointed out). Last weekend we stopped at Trader Joes and I decided to try the Corn Cookie mix. I totally forgot to take a picture of the cookies, but they are basically a sugar cookie with a hint of cornbread. To be honest, they weren't my favorite. I think I'll take my corn bread on one side and sugar cookies on another, but not together. It was fun to try something different though. I was also impressed that the mix made 29 cookies and it said 24 cookies on the packaging so to get more than what it said was awesome!! I use my cookie scoop to keep all the cookies the same size.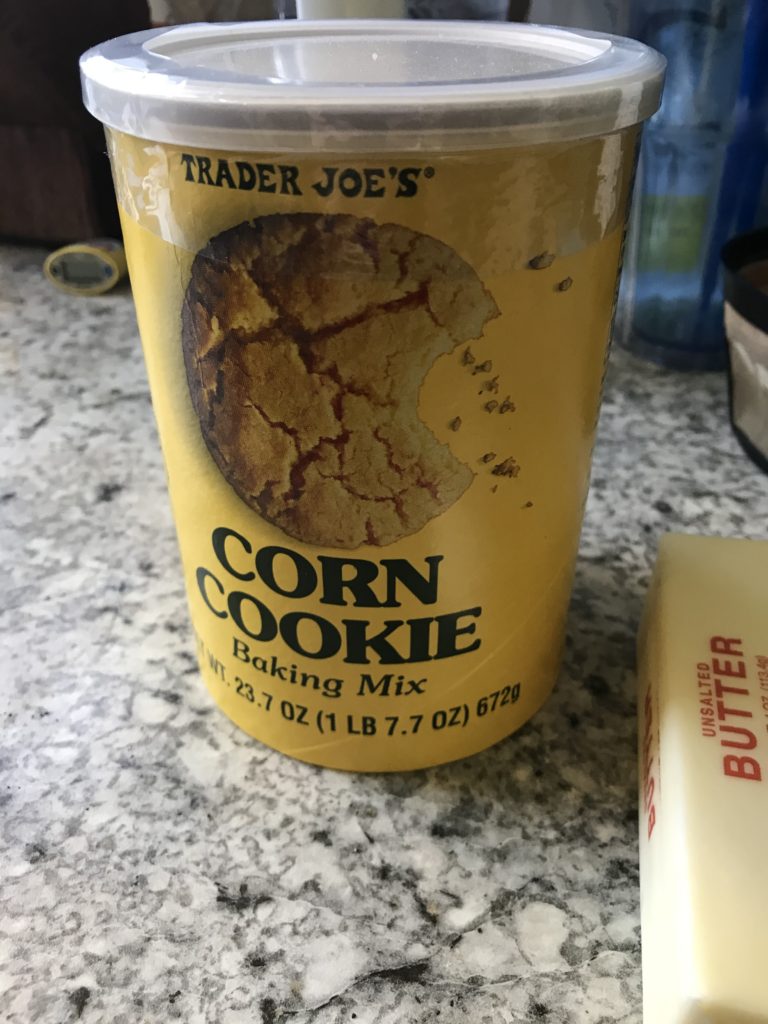 This weekend, I made a 3 layer vegan pumpkin cake with coconut cream frosting. After Erin posted this recipe on her blog last week, I was like, oh I have to try that. I don't make cakes very often. I can probably count on one hand how many cakes I have baked, but this recipe was a winner and will be made again before the end of pumpkin season.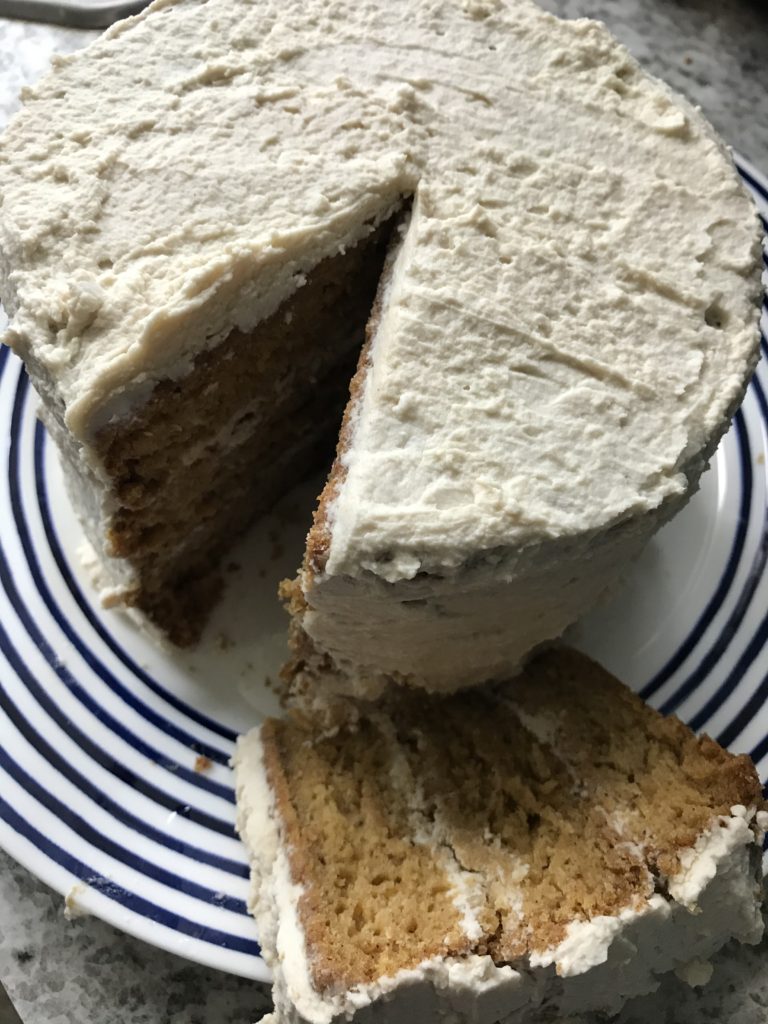 To end the weekend, I baked my favorite almond butter muffins. These make a great dessert or mid morning snack. So delicious!!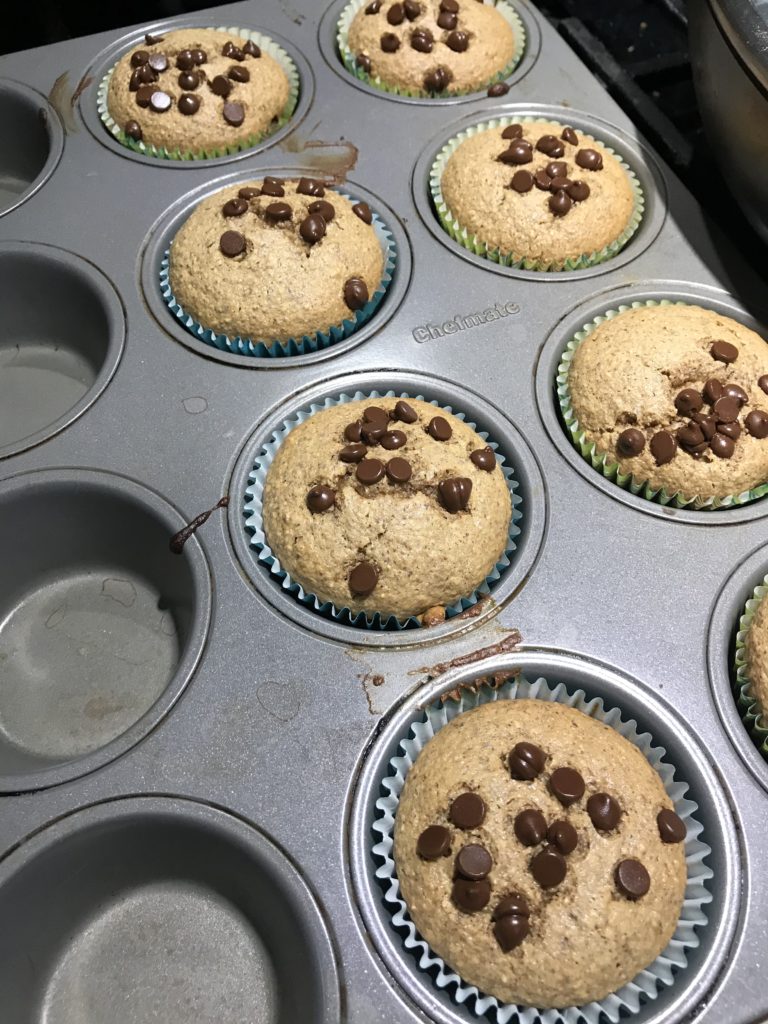 I am in full pumpkin and fall mode and it's not October. I think it's just fun to have this season to look forward to with all the seasonal flavors. Pumpkin baking will not end for a while. Oh yeah I made pumpkin bread at the end of August too, but it came out a little dry so I have to find a different recipe and redeem it. I also was SO EXCITED when they had Pumpkin Spice cheerios back at the store. Definitely already opened that box and had some.
Anybody else feeling all things Pumpkin?




Sharing is Caring: