Sharing is Caring:



Part 3 of our week vacation was to stop in Cape Cod MA. I wanted to end with the beach and although we didn't spend much time on the beach, it was good to stay away from the crowds.
Thursday Aug 20 we headed to Provincetown for breakfast at Cafe Heaven. My breakfast was amazing with 2 eggs, arugula salad, toast and sausage. It was nice to load up on protein.
We then walked around town for a while to explore the shops and walk out to some of the beaches. Then Brian found a place to check out, The Provincetown Breakwater. At first after parking I thought it was just a pier to walk on, but it actually went all the way across and we later learned it is 1 mile long. On the other side, we hiked through the sand dunes to a beach area. I think we did about a 2 mile hike with the breakwater. Since we didn't plan very well, we didn't have much water and snacks with us and it was hot being the middle of the day. After a short break on the sand and I ran into the water this time, we packed up and decided to take the breakwater path back.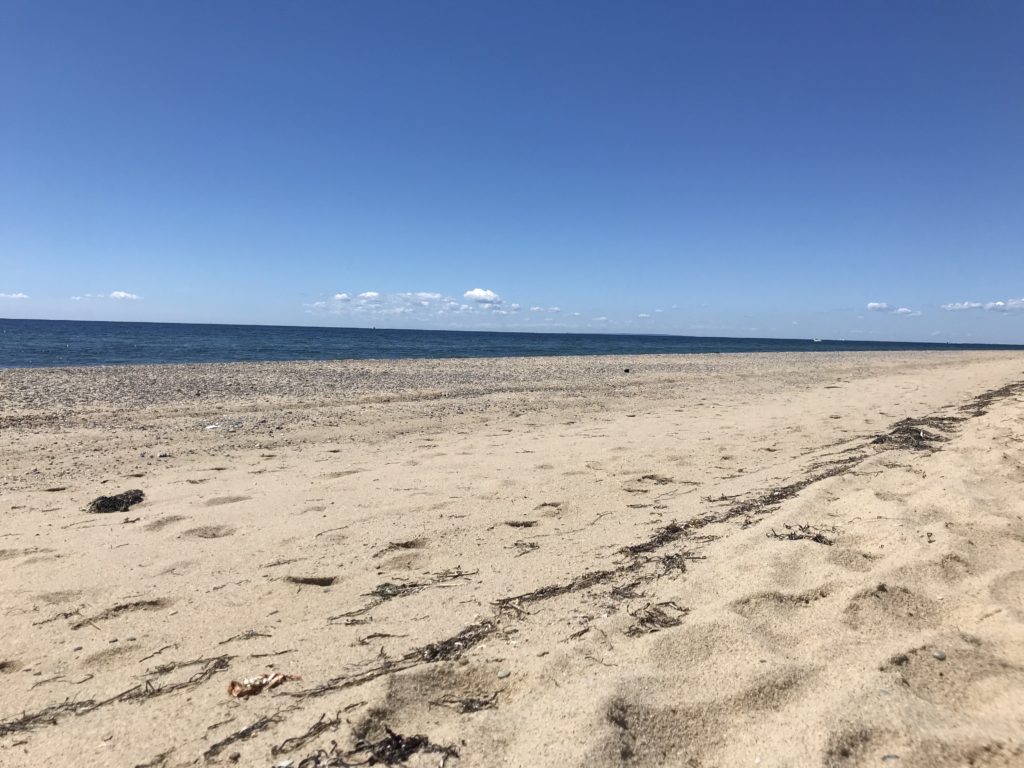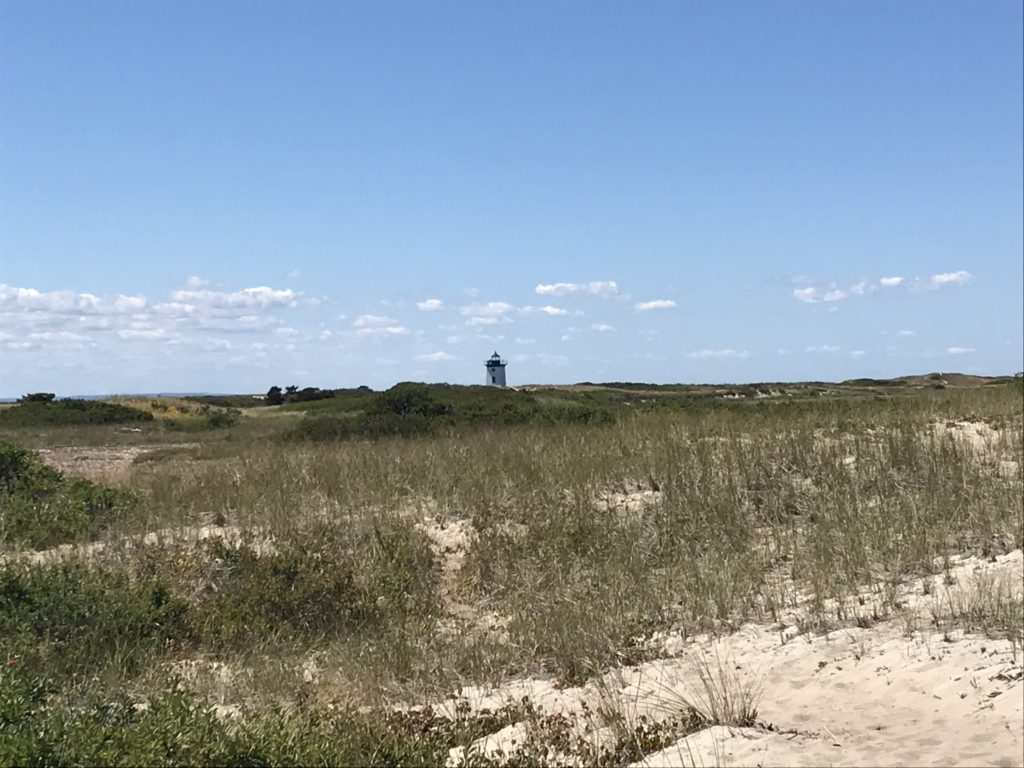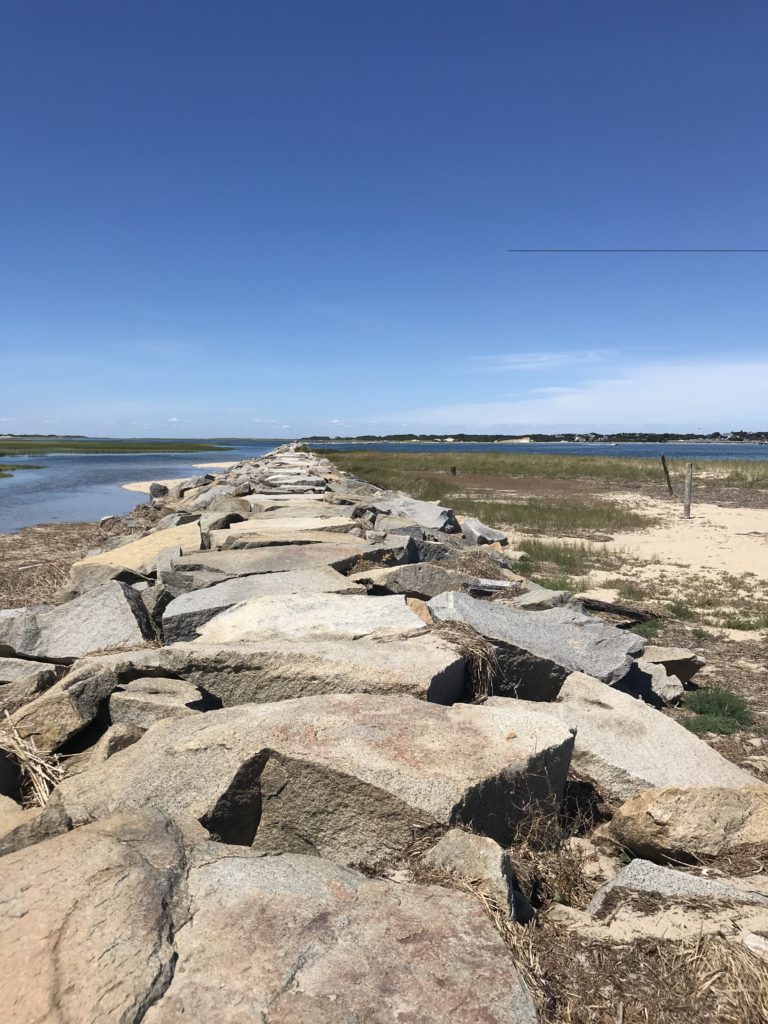 We definitely got our exercise for the day. We stopped at Far Land Provisions to grab a kale salad and sandwich to go. We split the food back at the hotel and enjoyed some down time.
Later in the evening, I wanted to head out for dinner for our last night. But since we didn't make any reservations, everywhere we stopped at was full. Due to COVID, the restaurants also have less capacity. Brian then found The BeachComber in Wellfleet. We had to wait about 45 minutes still. Luckily we had quite a filling and late lunch so I wasn't starving. We walked on the beach while we waited and watching the sunset since it was getting late after all the driving around.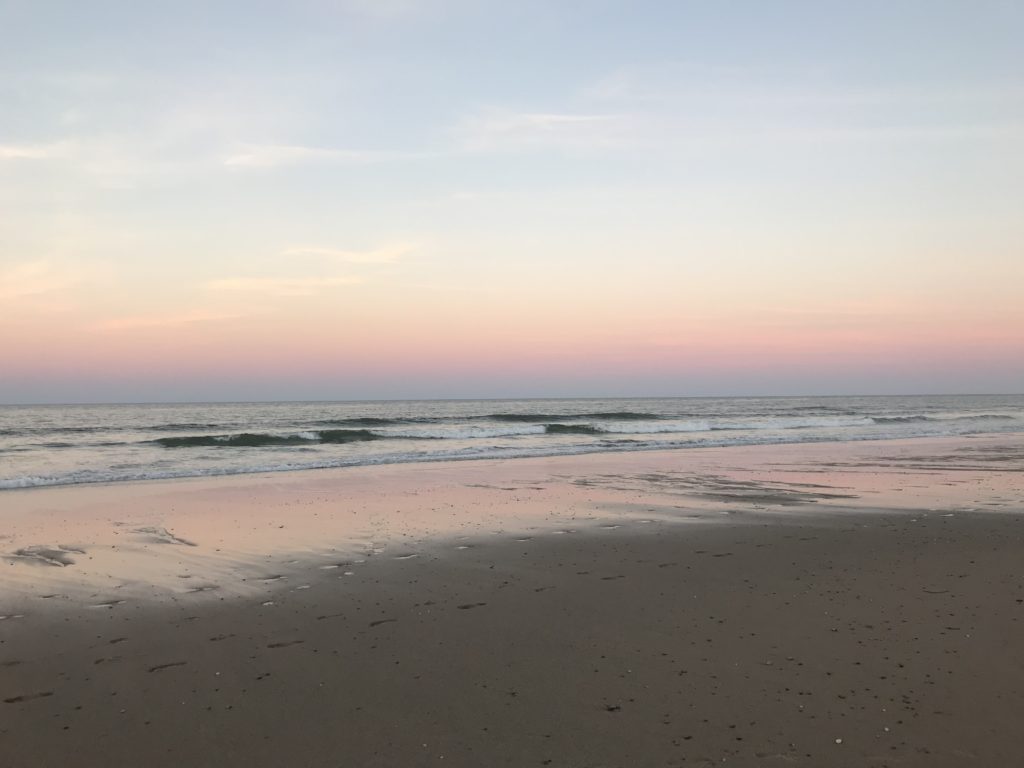 We weren't seated until about 8pm, which is a very late dinner for me. I usually don't eat passed 8pm. The menu had lots of options and I decided to get a ceasar wrap which was perfectly light and delicious. Brian was pleased with his meal of oysters and a scallop salad. We really enjoyed the meal and then looking at the clear sky with lots of stars after. We even saw planet Jupiter.
That ended our 3 state week trip in the NorthEast. It was a much needed trip away and I was glad we were able to make it happen during COVID. We wore masks everywhere and took precautions. I'm not sure when or where my next vacation will be so it was nice to enjoy this time together. Hopefully next summer we can visit more places or stay longer in some. I know someday we will need to head back to New Hampshire and Maine for a longer visit.




Sharing is Caring: