Sharing is Caring:



The next stop on our trip was to Bar Harbor, Maine. We arrived in the evening to our hotel and we had enough time to drop off our bags and then drive up Cadillac Mountain for the sunset. It was a perfect clear night to watch the sunset and we knew rain was in the forecast for the next day, so I was glad we had the time to go up and check out the views.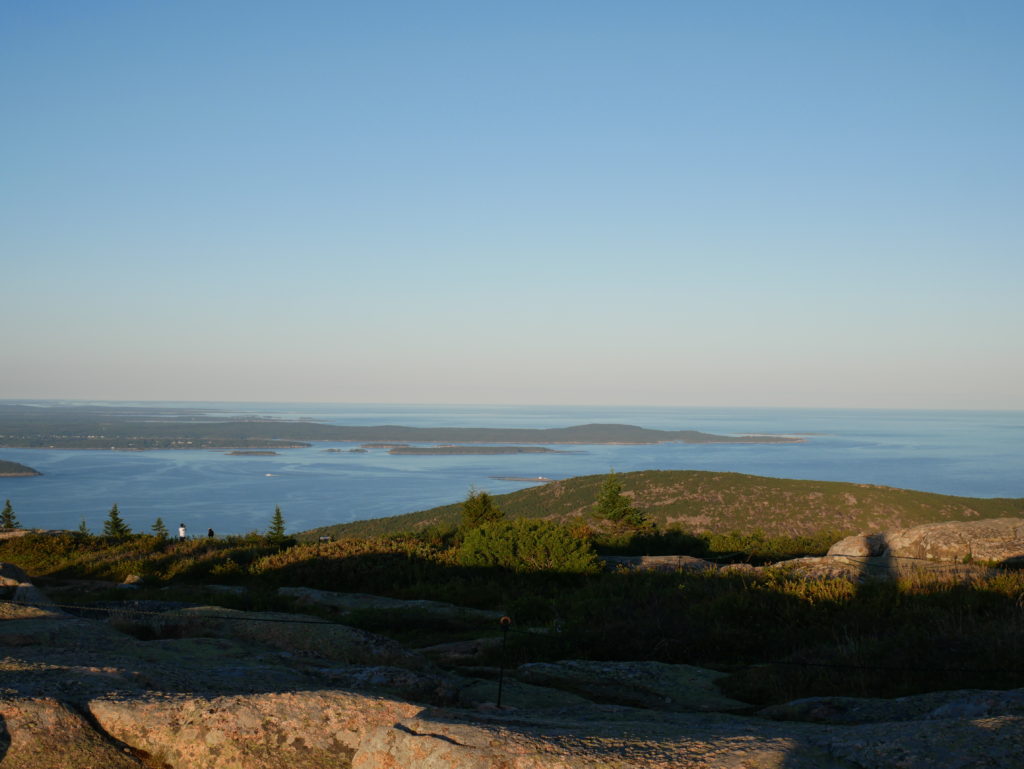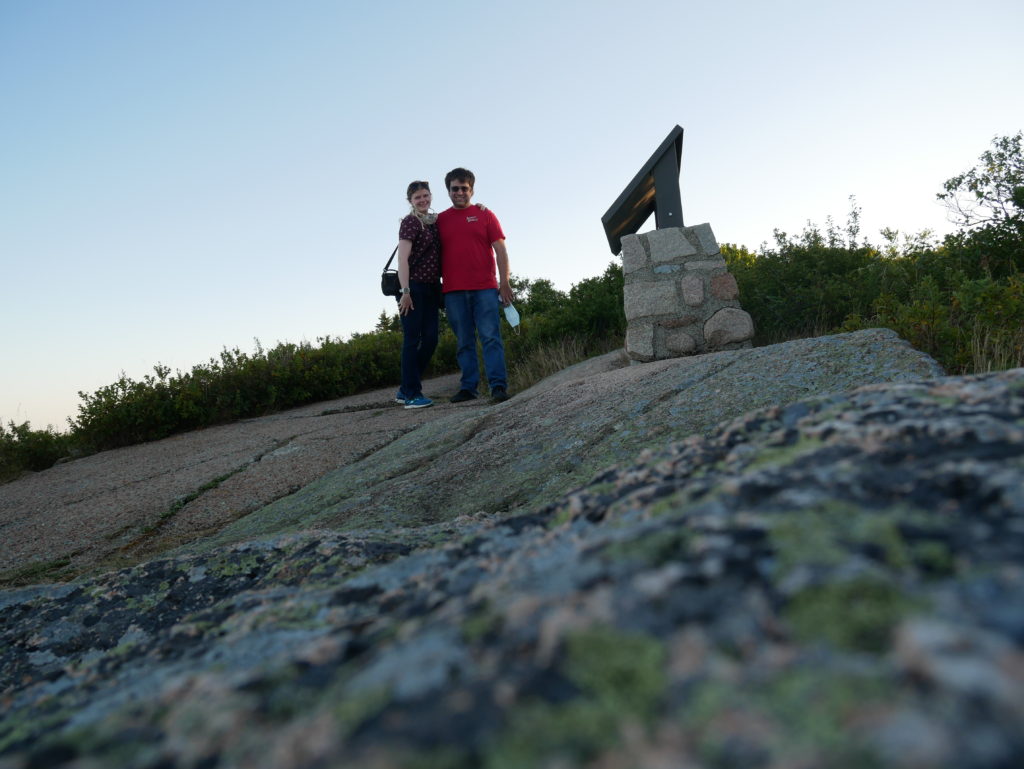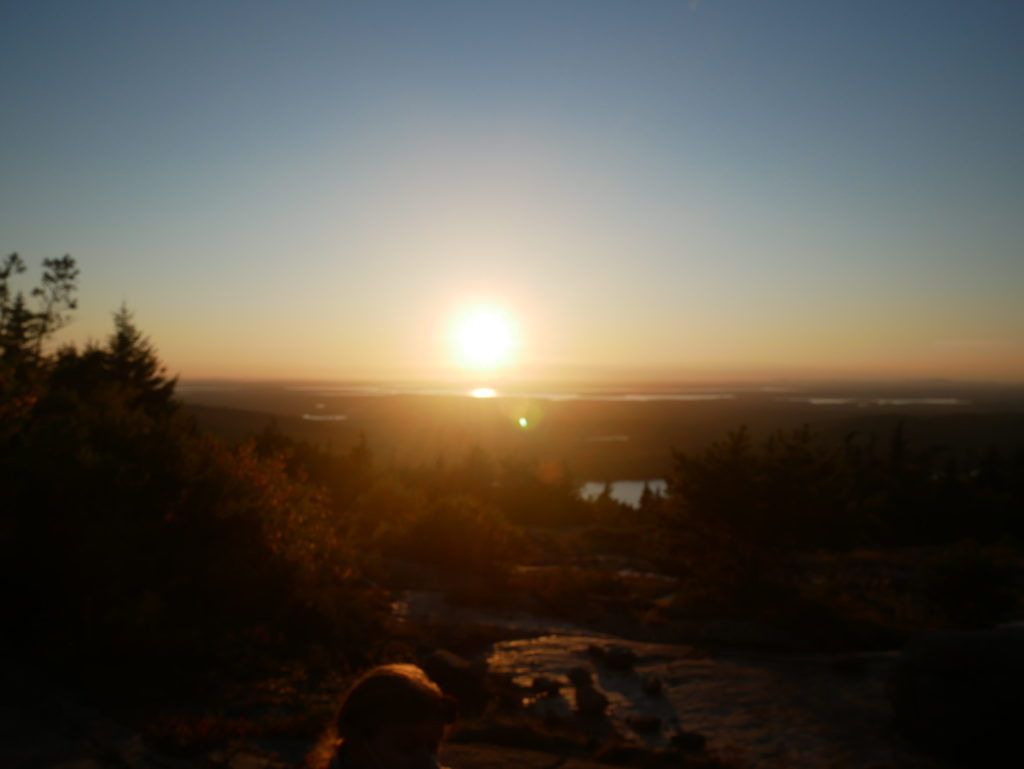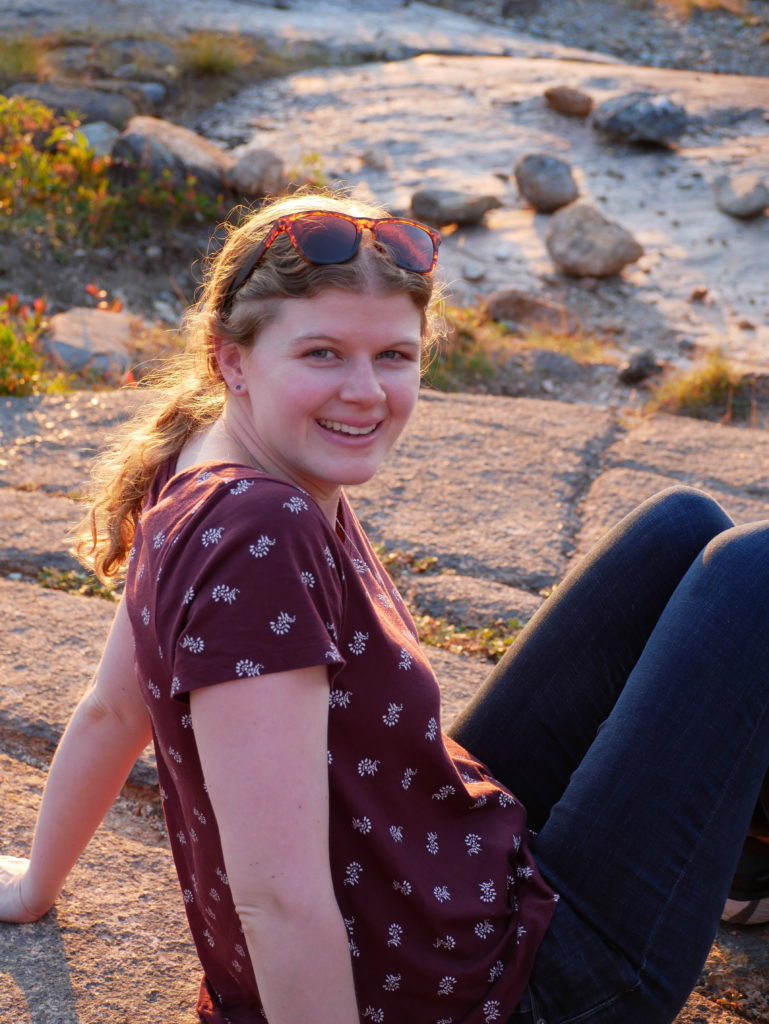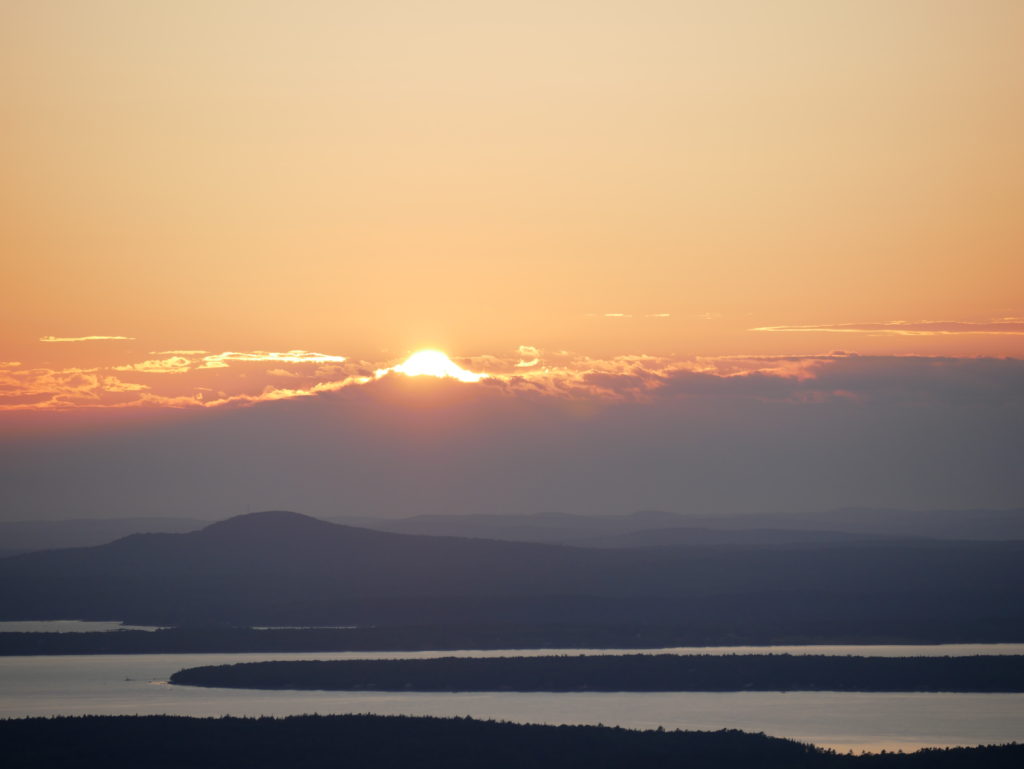 Tuesday, the 18th, we woke up to rain as expected. We had a nice kitchenette in our room so I made breakfast #1 of oatmeal. Once Brian was up and ready, we headed into town to Sunrise Cafe for breakfast and coffee for Brian. He got a blueberry crepe and I saw the fresh blueberry muffins so I got one of those. The muffin was so light and fluffy. So good.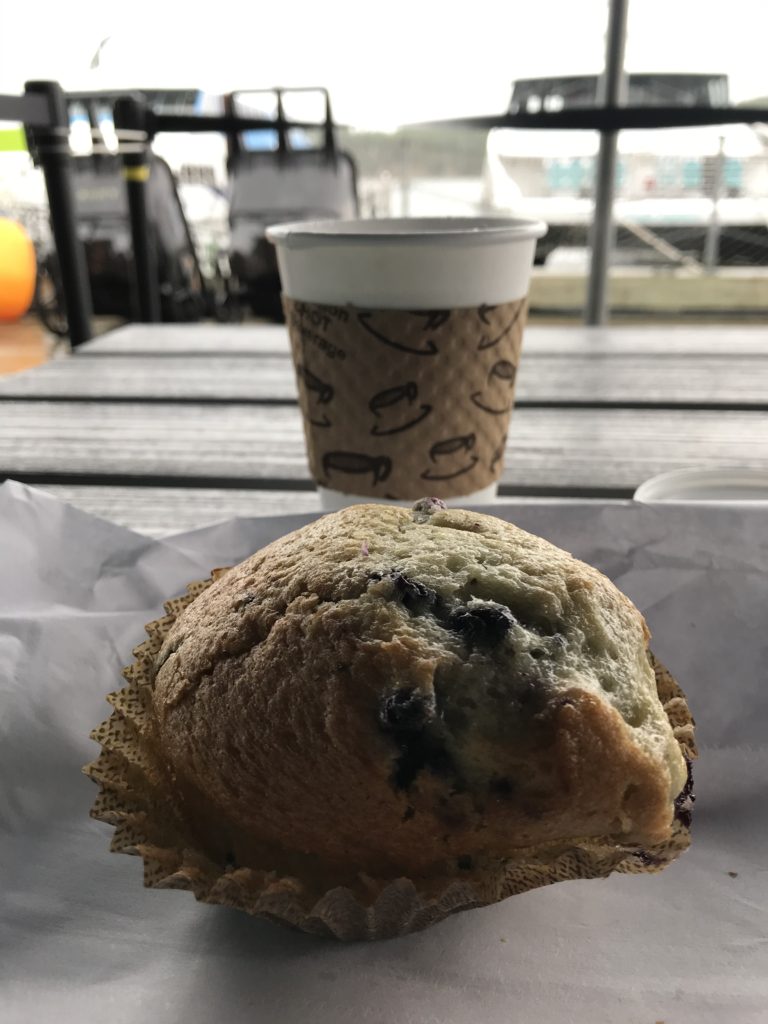 Due to the rainy morning, we took the morning to relax in the hotel room. We knew the rain should pass by lunch so it was nice to have some reading time. We then grabbed some lunch in town. I had some fish and chips and the platter was huge so we took some back to our room before heading out to Acadia National Park, Sand Beach. As the sun was coming out, it was nice to change into shorts, but it was still in the 60s so not really beach weather. Brian noticed a hike near the beach though and we decided to check that out. It was the perfect temperature for afternoon hiking.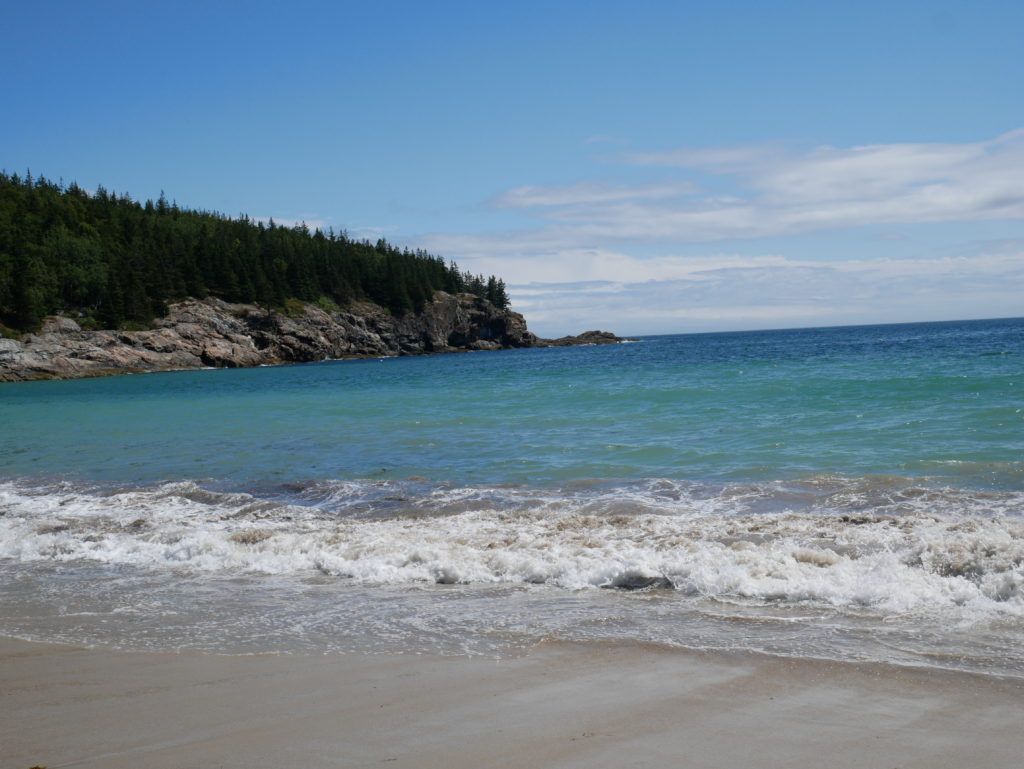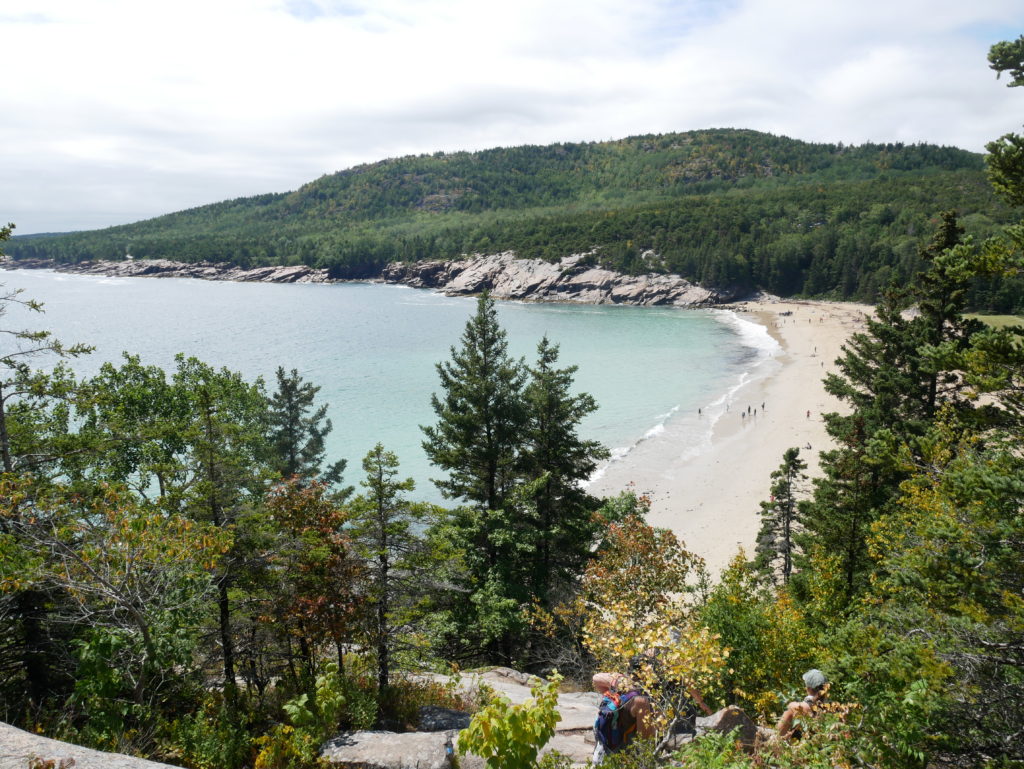 We didn't realize how much climbing we would be doing on the trail or how long it was. In fact, after a good amount of time, we looked up where we were on the trail map and decided where to cut over, only to miss that turn and make it a bit longer. Luckily, the end of the trail was flatter and easier, so it went much faster as we looped around and landed back on the beach in a slightly different spot, but we knew where we were.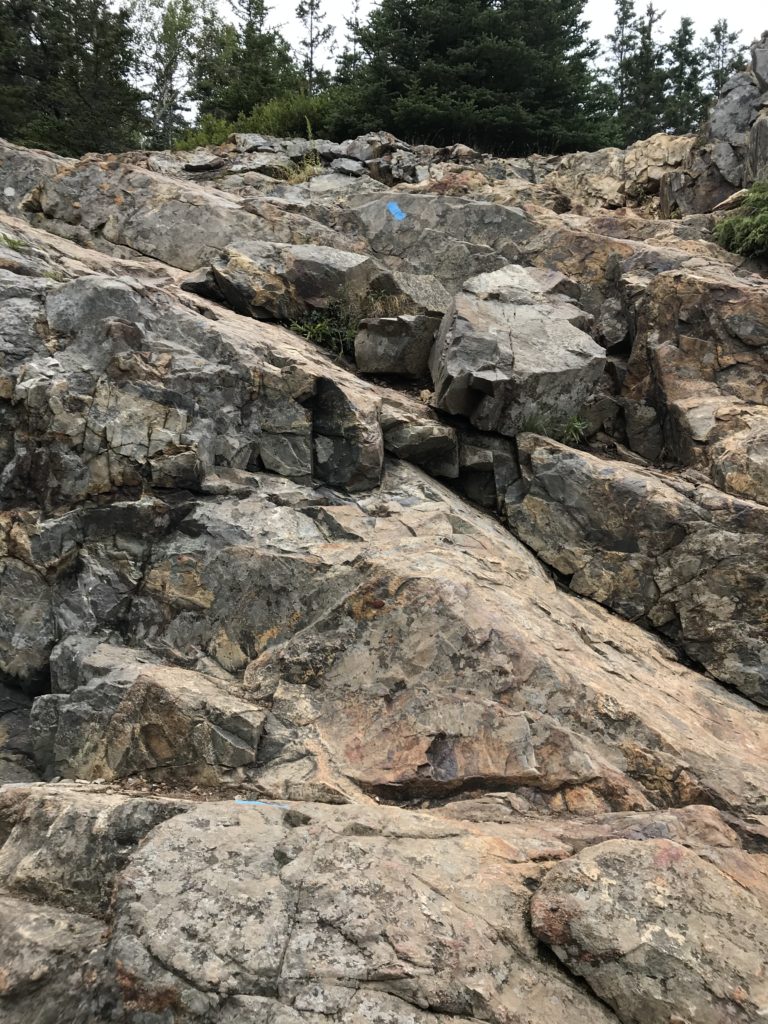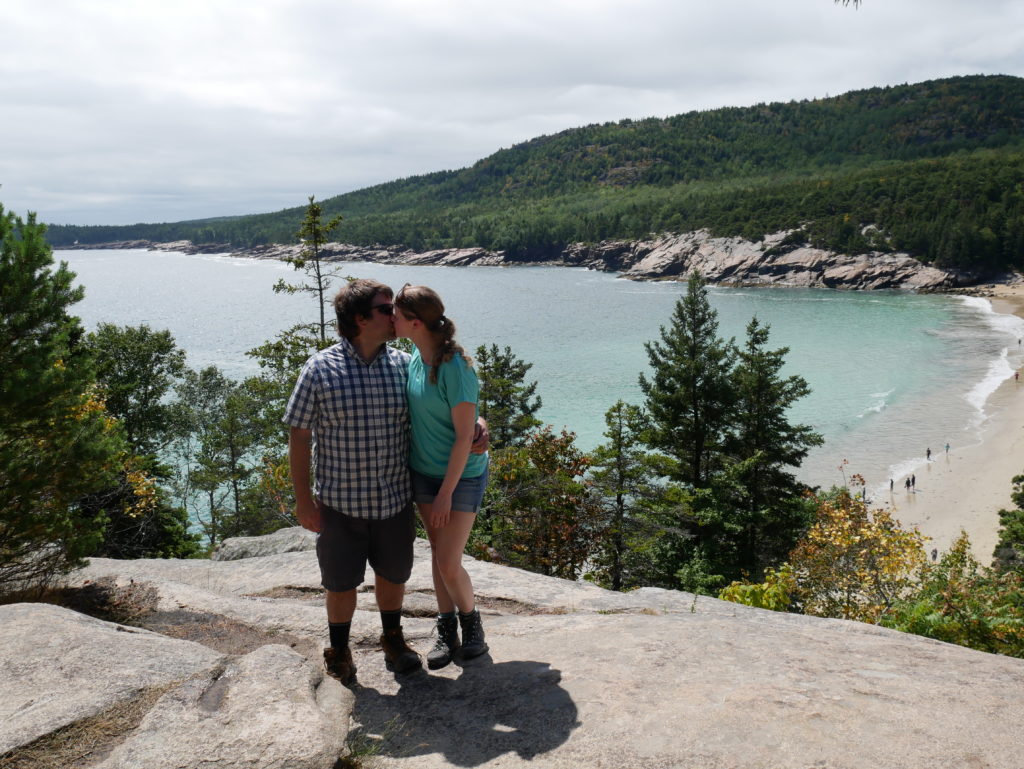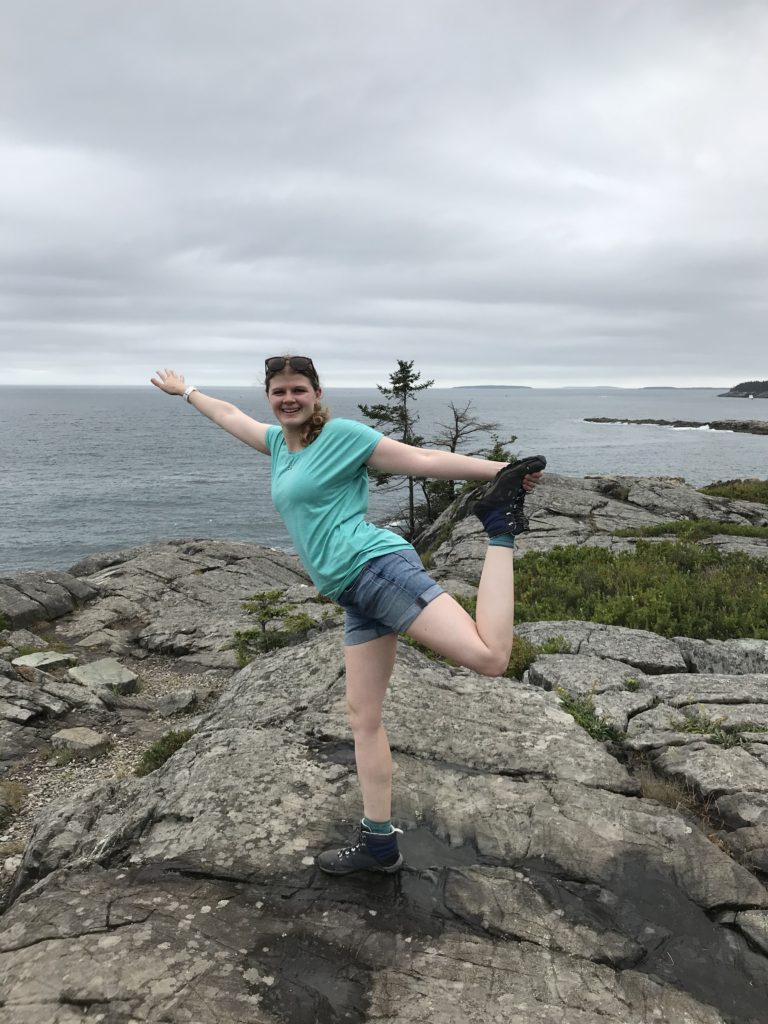 Brian was determined to jump into the water so he did. We later learned the water temp was 58 degrees. He is slightly crazy. I enjoyed taking selfies of my bridge moves on the beach.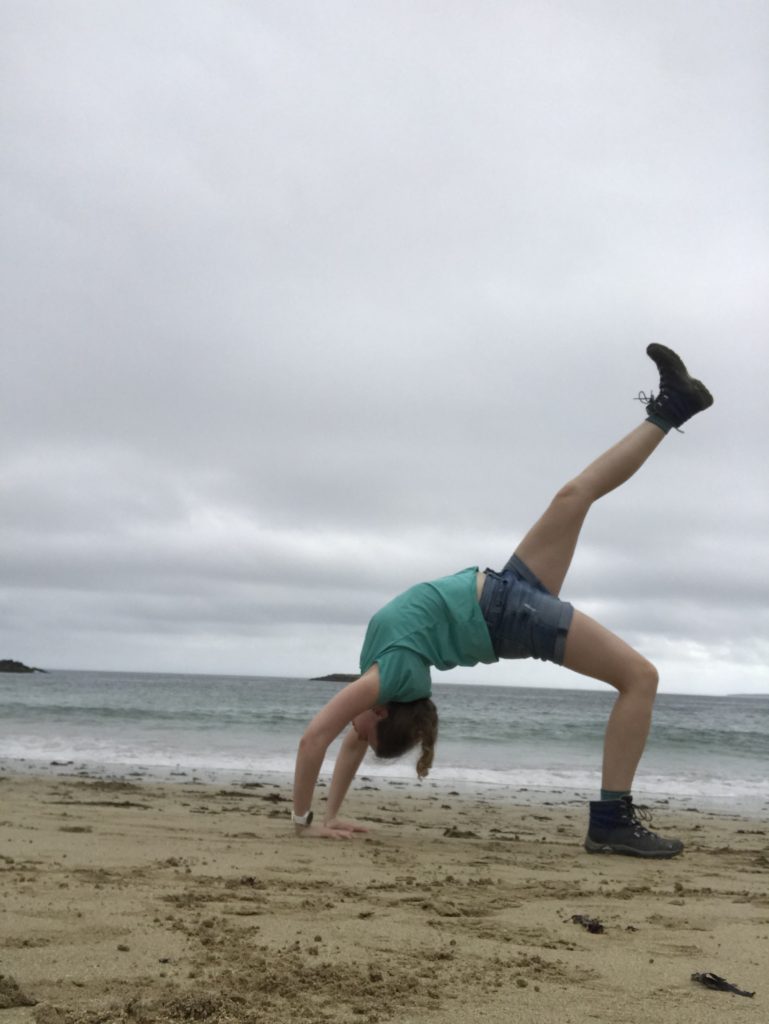 After that, we drove the Park loop around and headed to the Bar Island Trail as it was low tide and you can walk across to Bar Island.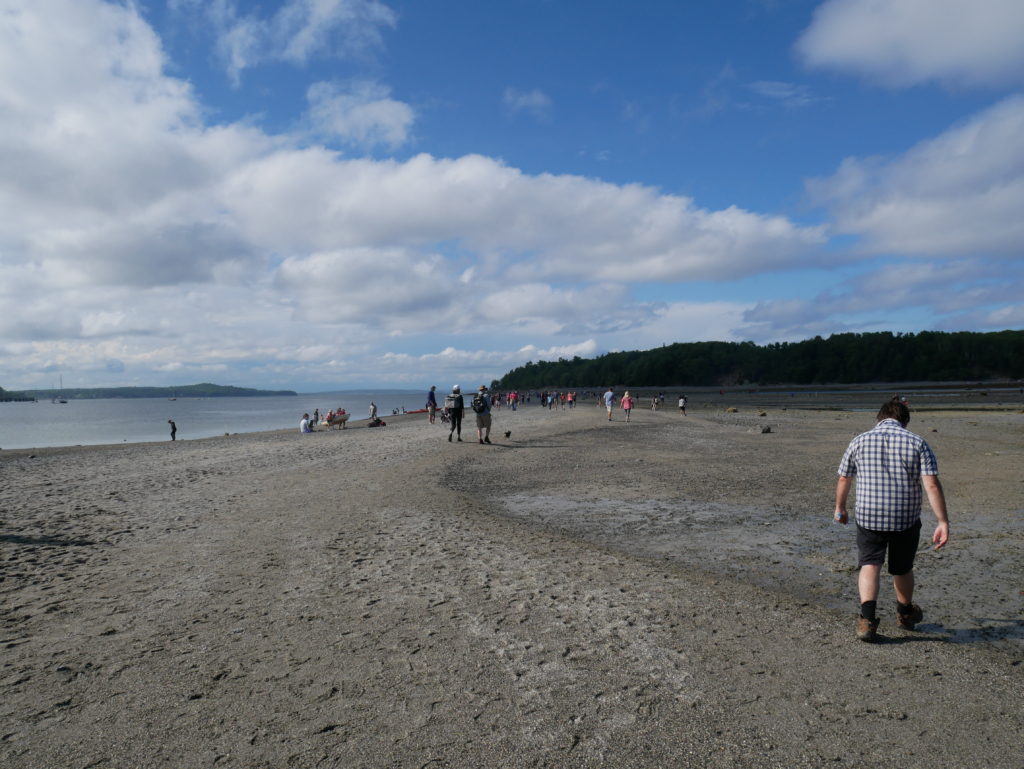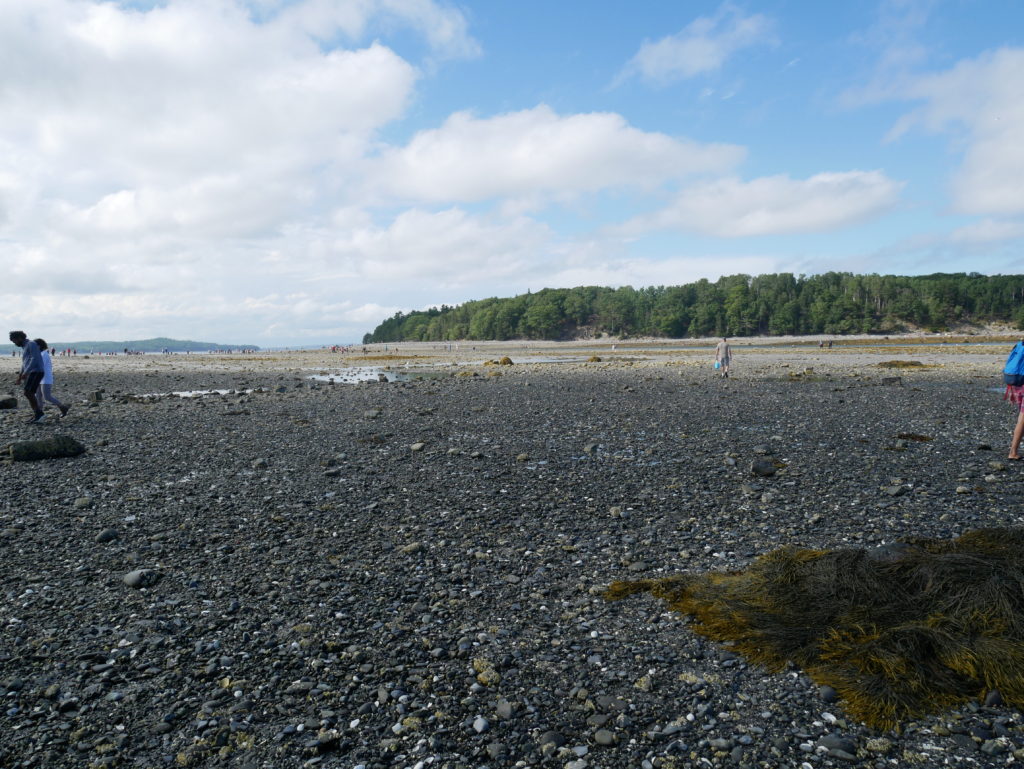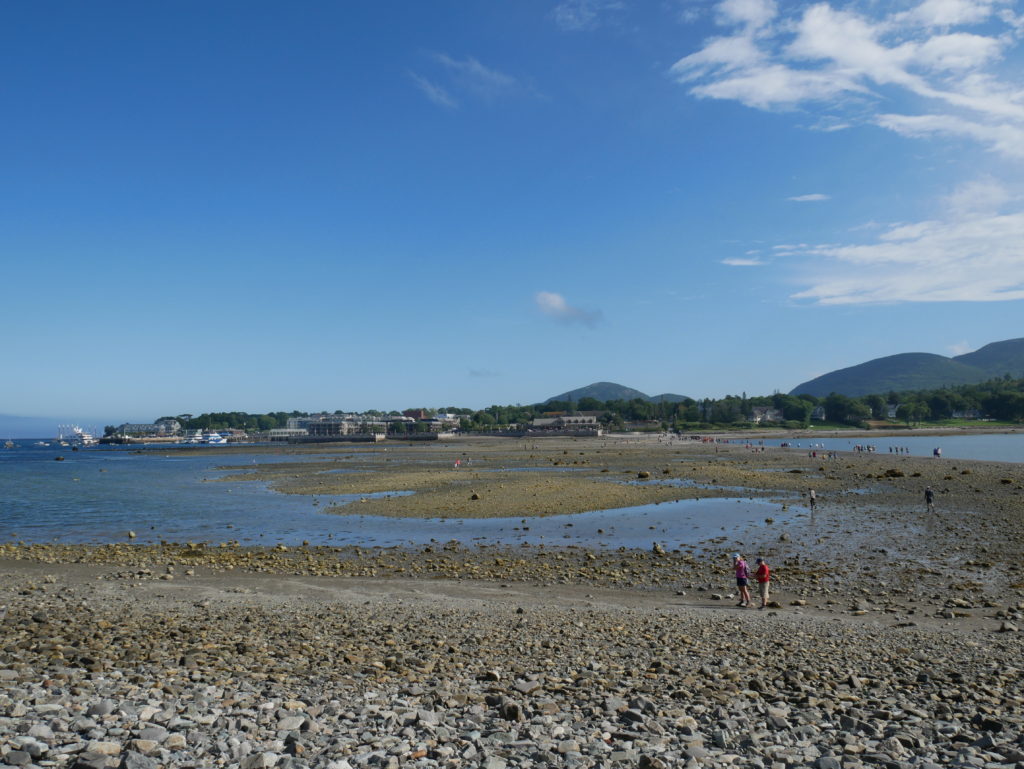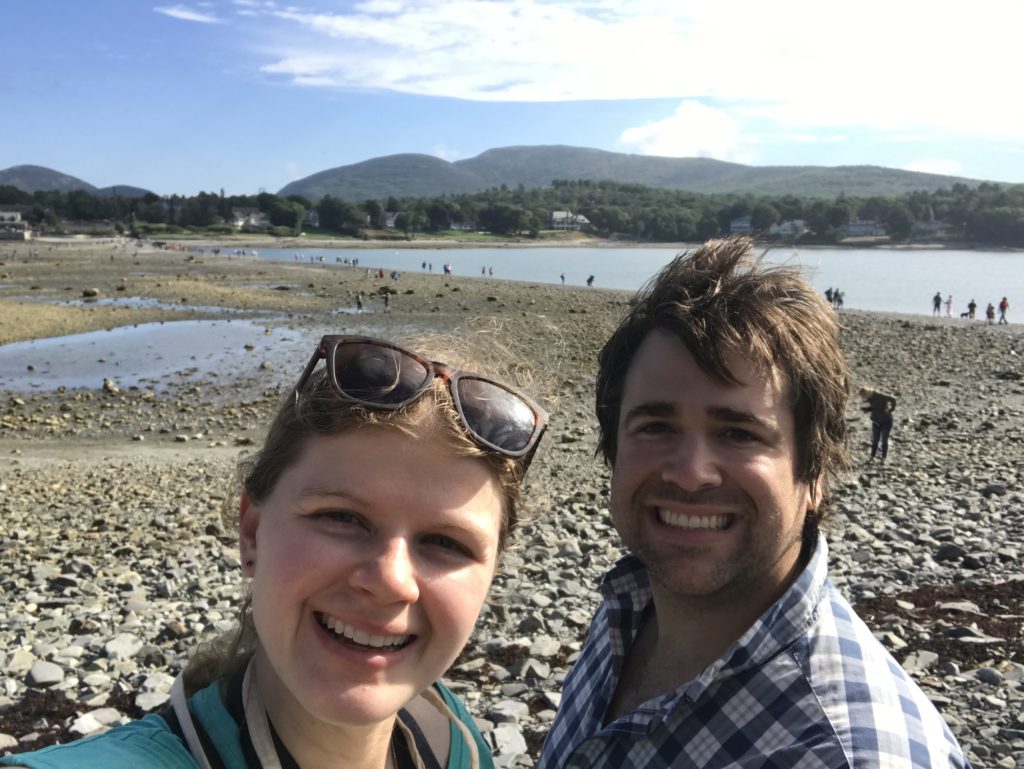 After exploring that, we headed back into town then went into the Del Sol shop (the shop that sells items that change color in the sun). Brian noticed a bee or wasp in the shop and the lady took it outside. Then just moments later, I felt a sting on my neck and freaked out a bit, but tried to remain as calm as I could being in a public shop and a wasp stung my neck. This was my first wasp sting ever and on my neck no less!! It definitely felt like a zap to my neck. Luckily we were in town and we took a quick walk over to Walgreens and got an antihistamine spray.
Brian drove us back to the hotel and we had a salad mix for dinner and my leftover fish. A light dinner was perfect and then we had to check out the pirate mini golf across the street. We decided to walk over. There was a chance for rain, but it never came and we finished the 2 courses of mini golf which was fun. Brian won both times, but I was only a few points away in each game. I also got 2 holes in one in the first round!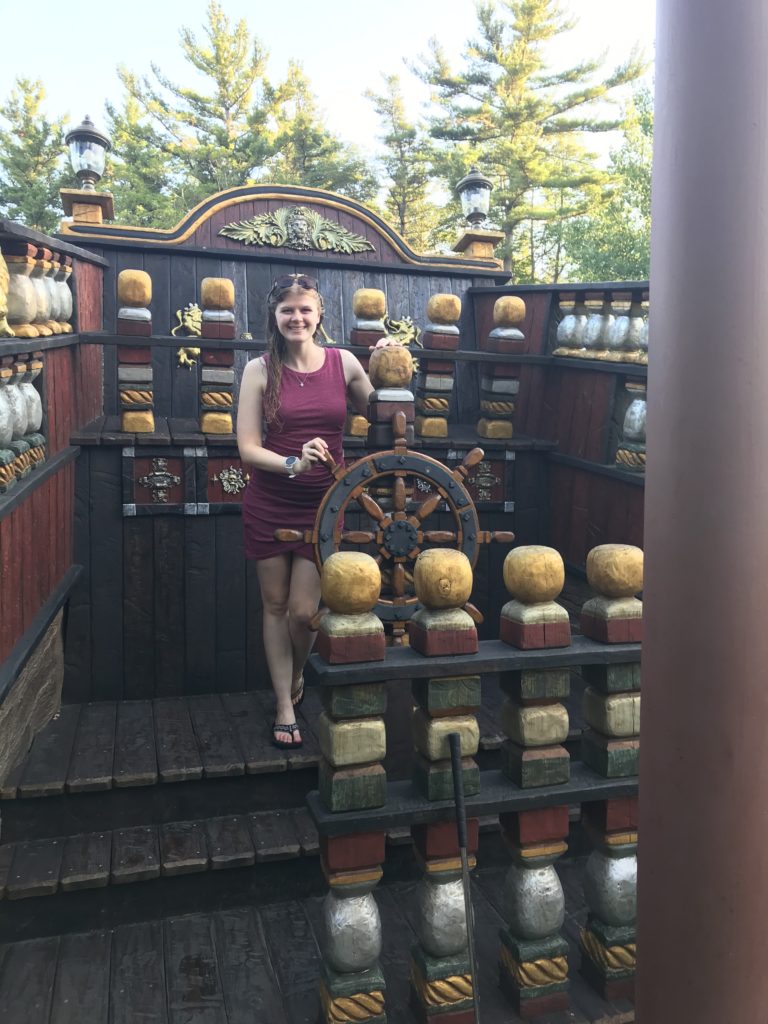 Since we had an early and light dinner, we went to the ice cream place across from the mini golf. They had some soy based dairy free options so I got the mango peach to try. It was super sweet and I only ended up eating half of it but it was good. Brian had cookie butter ice cream and I tried a chunk of the cookie butter. That was amazing. It made me think about how Brian bought an ice cream maker we never use and maybe I should try making almond milk ice cream in there with cookie butter.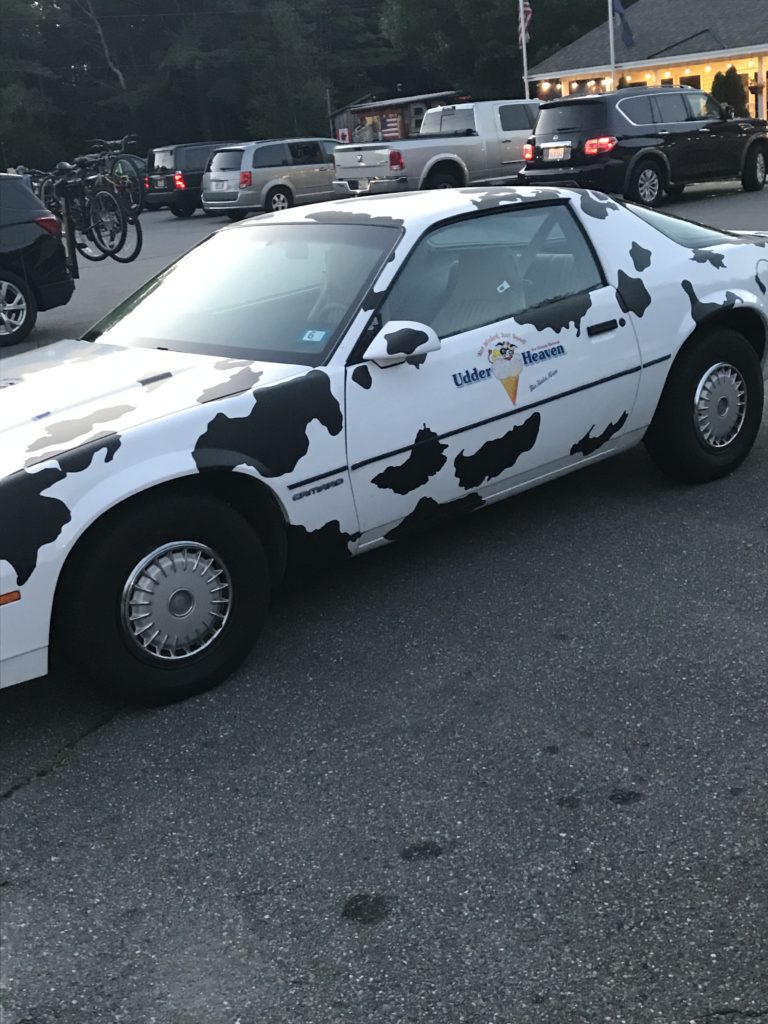 The beauty of hotels and vacation now is the fact that hotels still have cable TV. This is such a treat now that we live off of Netflix, Amazon and Hulu. We discovered Big Bang Theory on TV and watched for a bit and then it was time for bed.
Wednesday Aug 19
We decided to grab breakfast at the Sunrise Café in town again. I got a blueberry scone which was amazing and fluffy. Brian got the lobster crepe. I decided his breakfast so I could try some lobster while in Maine. The crepe was packed full of lobster and it was pretty good. Not super fishy, just kind of an after fishy taste.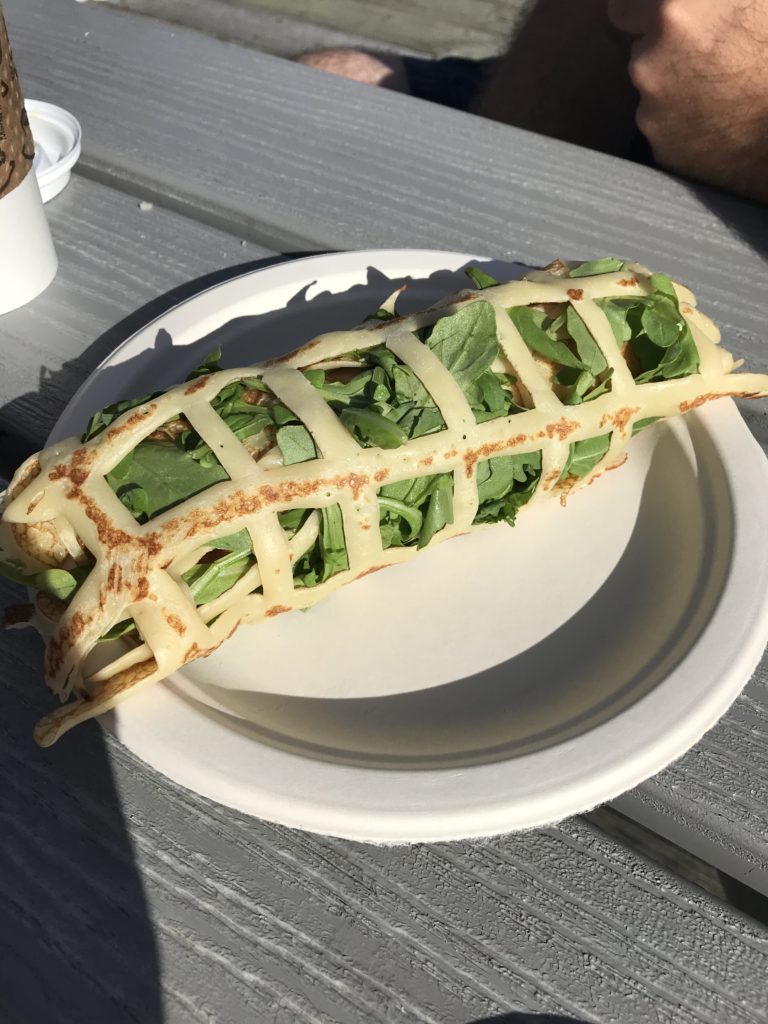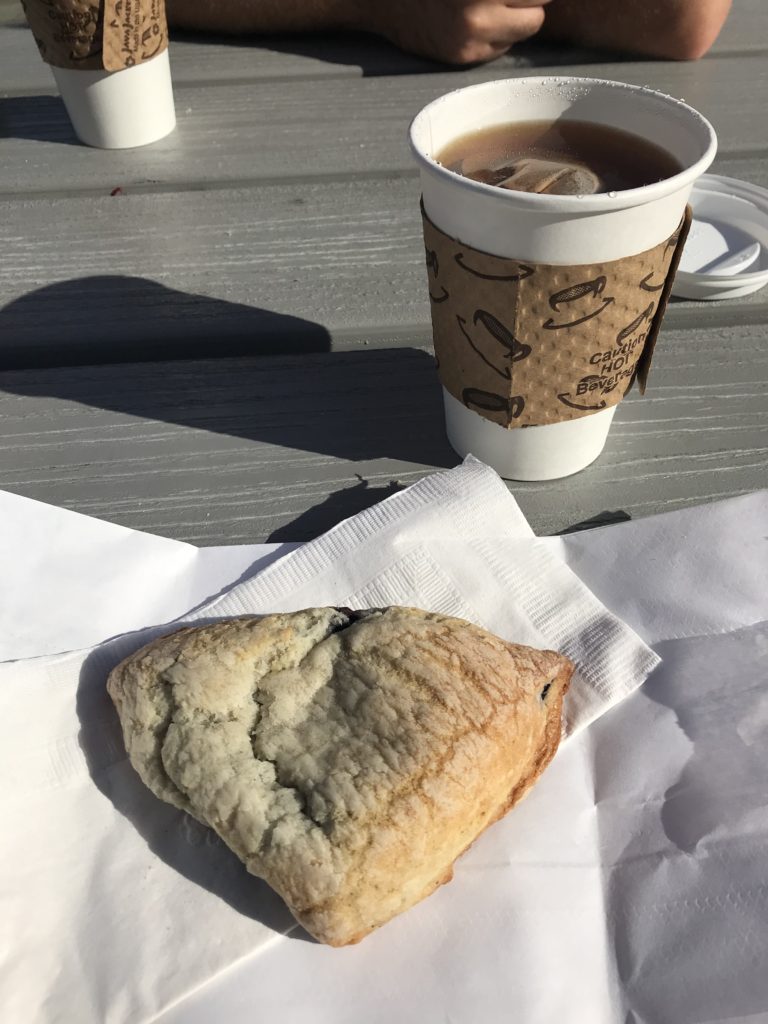 We then headed back to the hotel to pack up the car and check out. We wanted to get on the road with an almost 7 hour driving day to Cape Cod. First stop though was about 2.5 hours in at the LL Bean Flagship Stores. I ended up getting some pj pants because I wanted a new pair of warm pj pants anyway. Brian got some shirts. He needed some new ones, but now we need to sort through his pile at home to get rid of the old.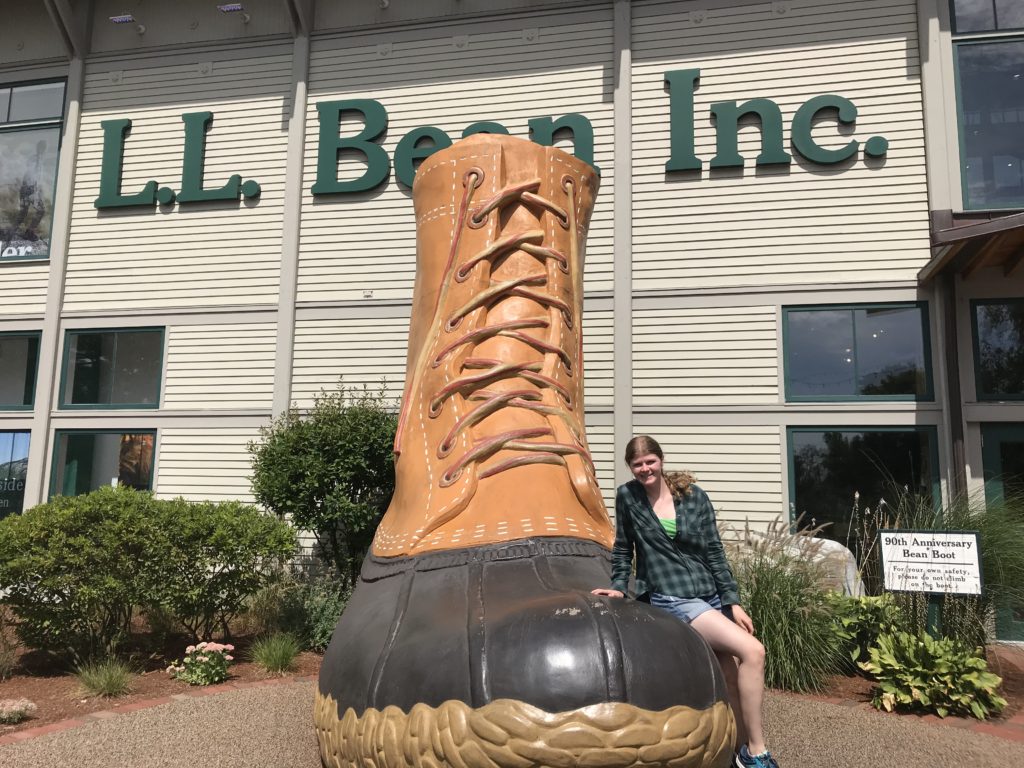 From there, Brian drove and we stopped in Portland, Maine. Brian wanted to try some beer there, but we found out the one place wasn't currently having tastings. He bought a couple bottles and we headed across the street to another place where he was able to try some beers.
I will say the hardest part with traveling during COVID is that in some states, the inside dining is not open which means less bathroom opportunities. Usually you can stop at a Dunkin Donuts to use the bathroom, although I have noticed that sometimes McDonald's is more reliable. In the beginning of our trip, especially, there were small towns we would drive through and you couldn't even guarantee the gas station having a bathroom so it was challenging at times.
During this trip, we had to find a gas station along the way and it said customers only for the bathroom. Wanting to follow rules and when you really need to pee, I will happily hand over a couple dollars just to pee. We bought peanut butter m&ms which basically became our dinner and Brian tried sugar free root beer. The random gas station buys.
We arrived at our hotel around 7pm. It was quite a long day in the car with multiple stopping points. We were happy to just settle in and get to bed.
Next up Cape Cod, MA.




Sharing is Caring: