Sharing is Caring:



We finally got a week of vacation in this crazy 2020 year. This past week was my one week off from school until December holidays so we planned this week off back in January before we knew what the year would bring. While we had the time off, luckily we didn't have anything booked and we put a plan together of places to stay just a week before. I'm not usually a last minute planner, but right now, you have to be to know where it is safe to travel.
Saturday, the 15th, we left the house between 9 and 10am. We had a long 7 hour drive ahead. We took a long lunch break in Troy, NY and arrived to our hotel in the evening. While driving, Brian booked tickets for the Cog Railway Mt Washington train for Sunday.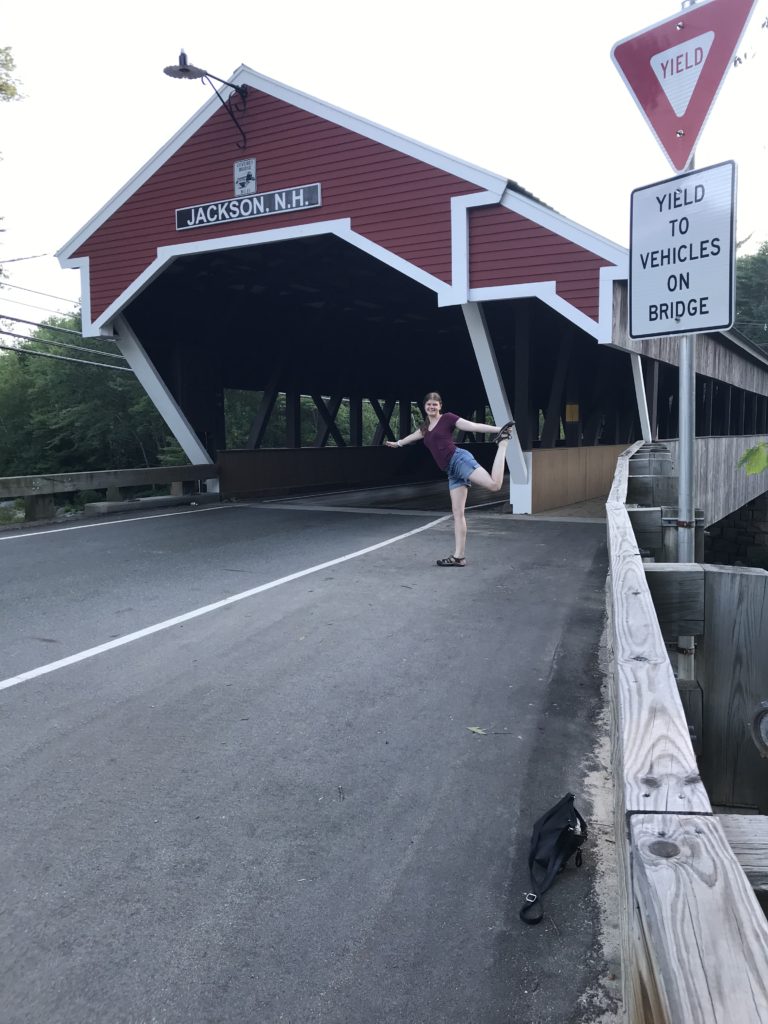 Sunday morning, we hoped to get breakfast, but we were not out the door soon enough and didn't have time since we had a 9am train scheduled. Luckily I had made some protein bars for the trip so we ate those and some snacks in the car on the way.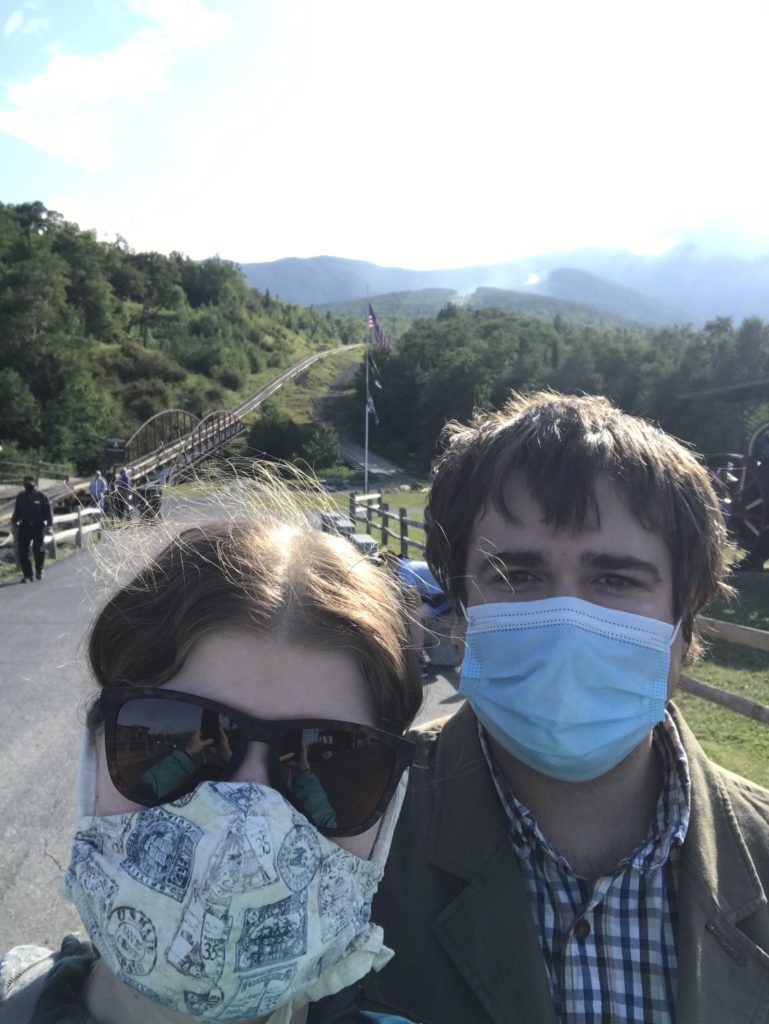 We made it to the train on time which was the important thing. The train goes at 5mph up the mountain so it's slow, but we had amazing views and learned some of the history of the train. It was designed just for tourists to get up to the top without needing to hike.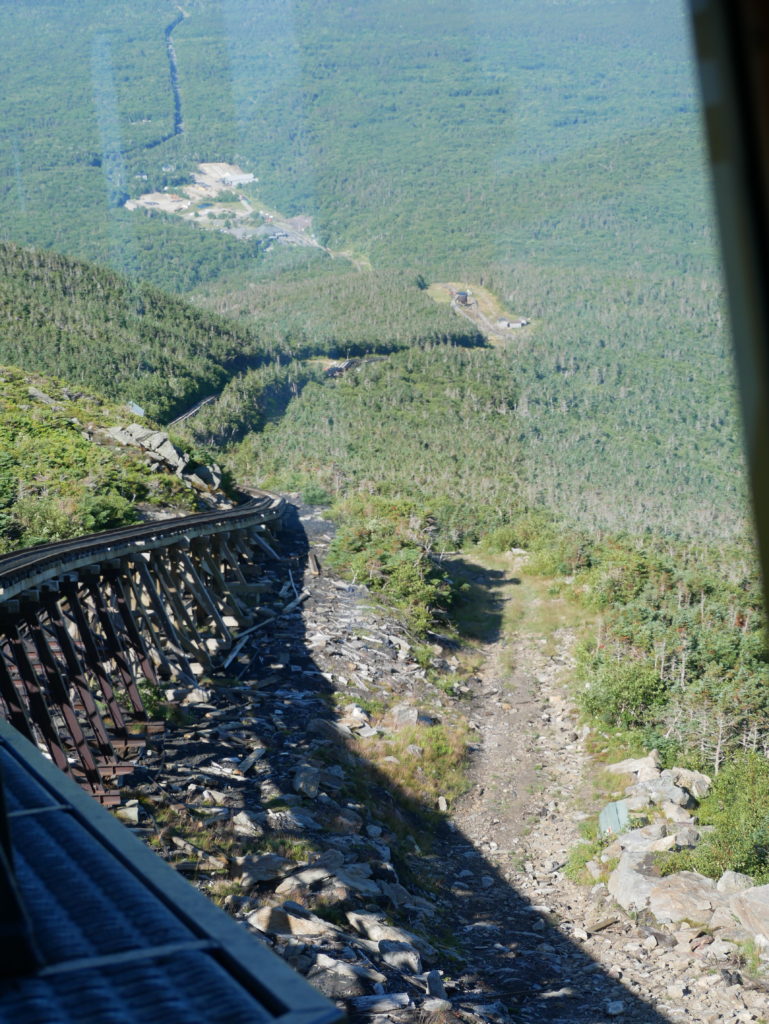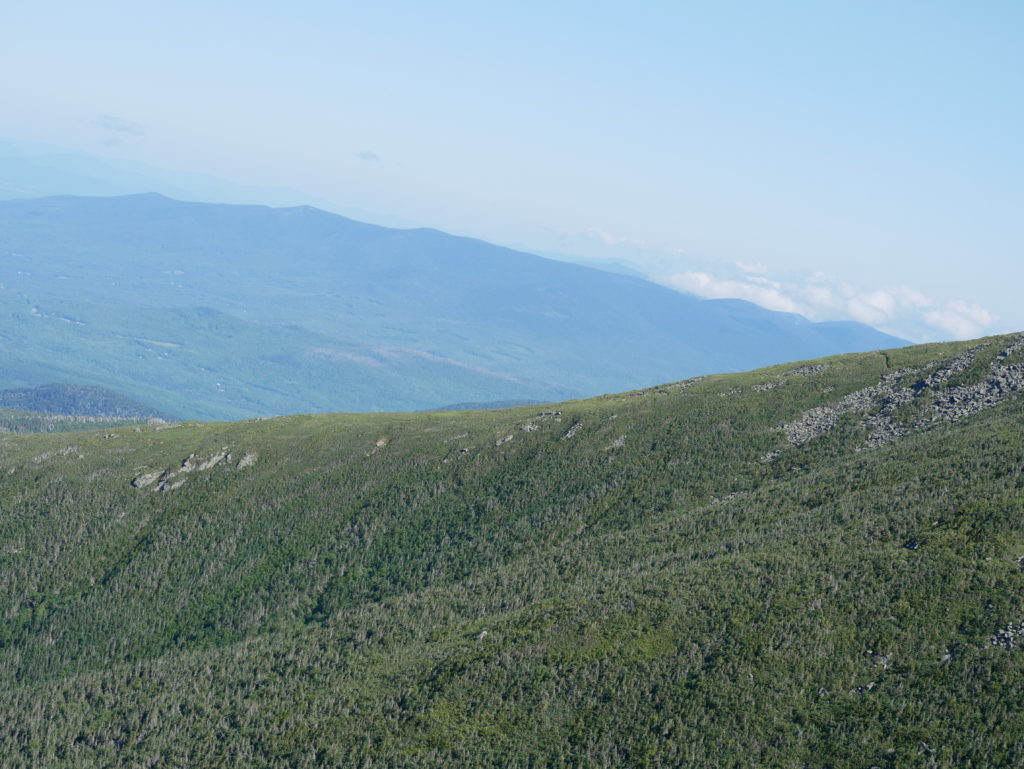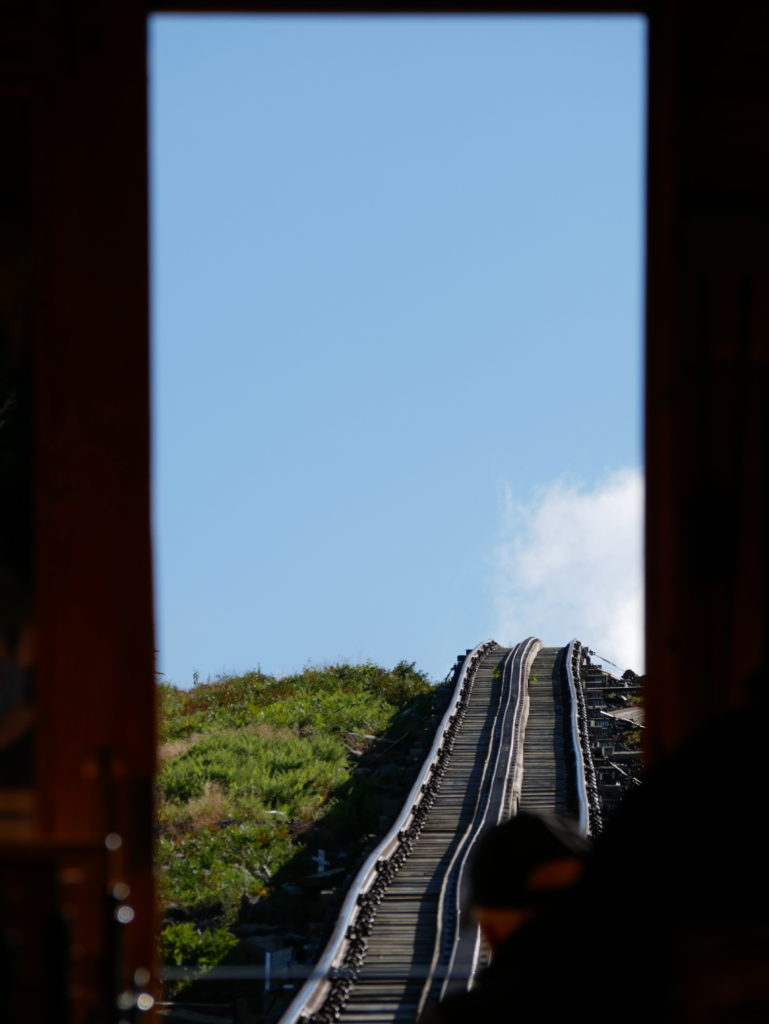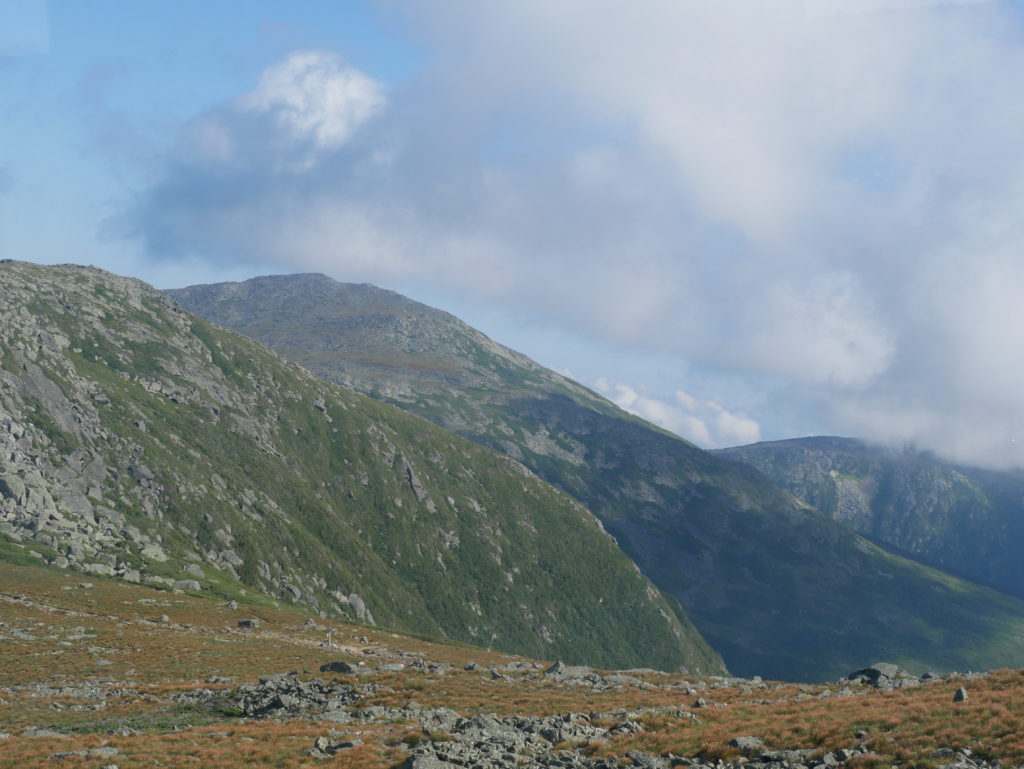 We dressed in layers and it was probably 50 degrees at the top and very windy. We couldn't see a thing once at the top as we were in the clouds. However, the train ride was worth it for the amazing views up and some history.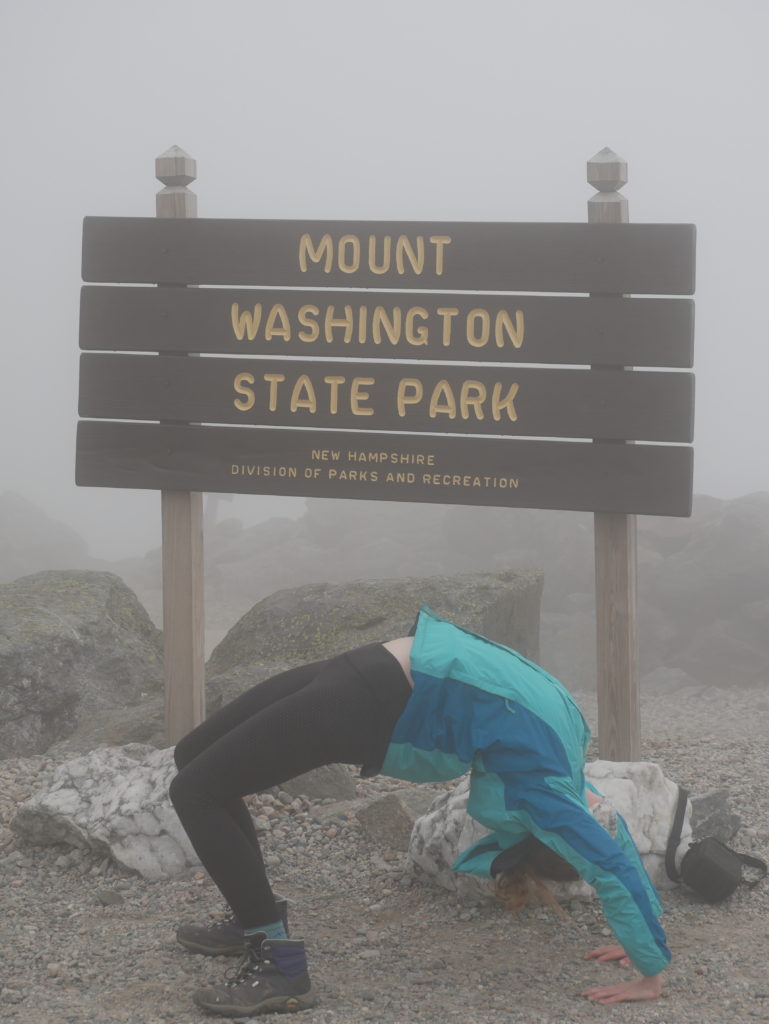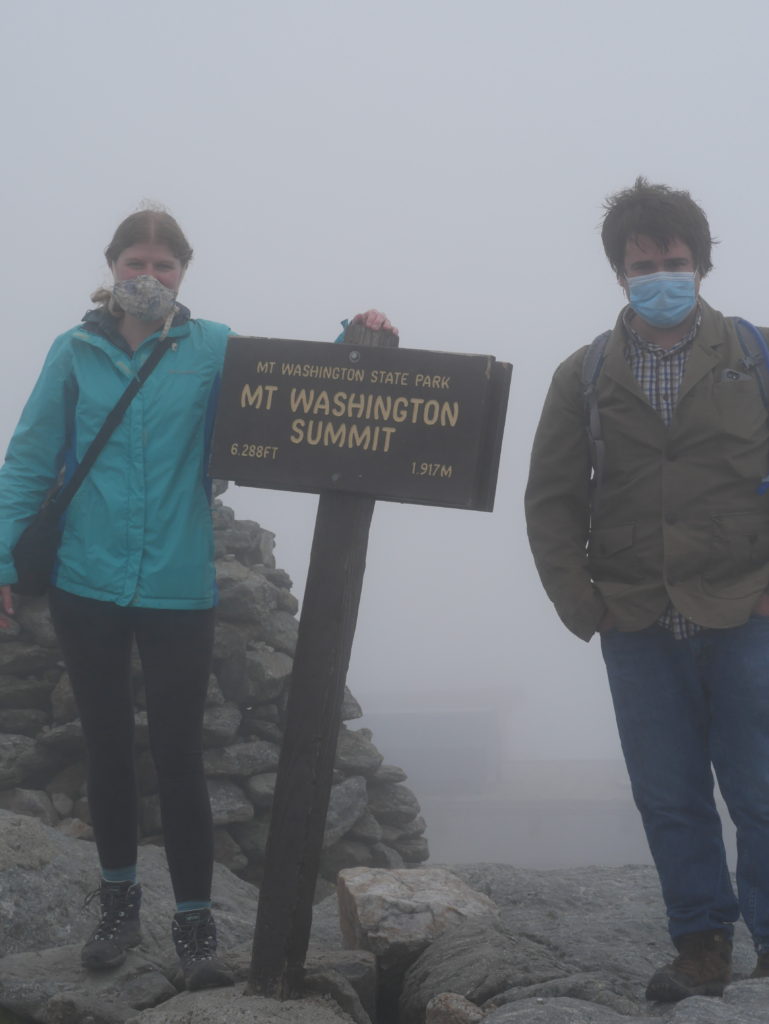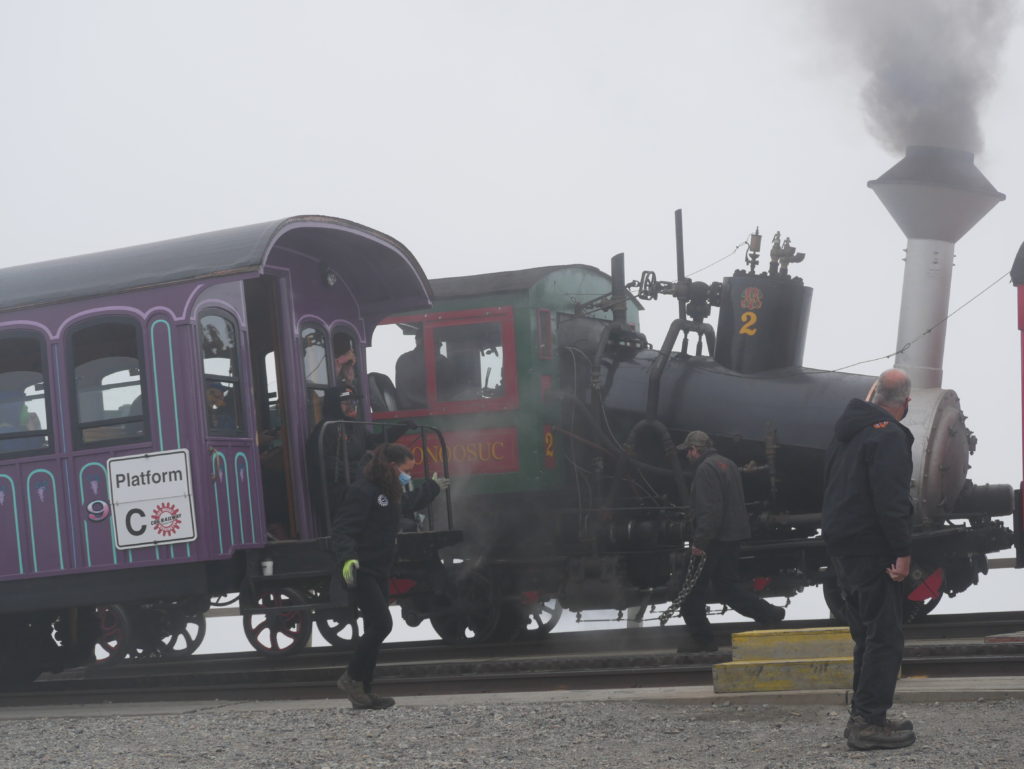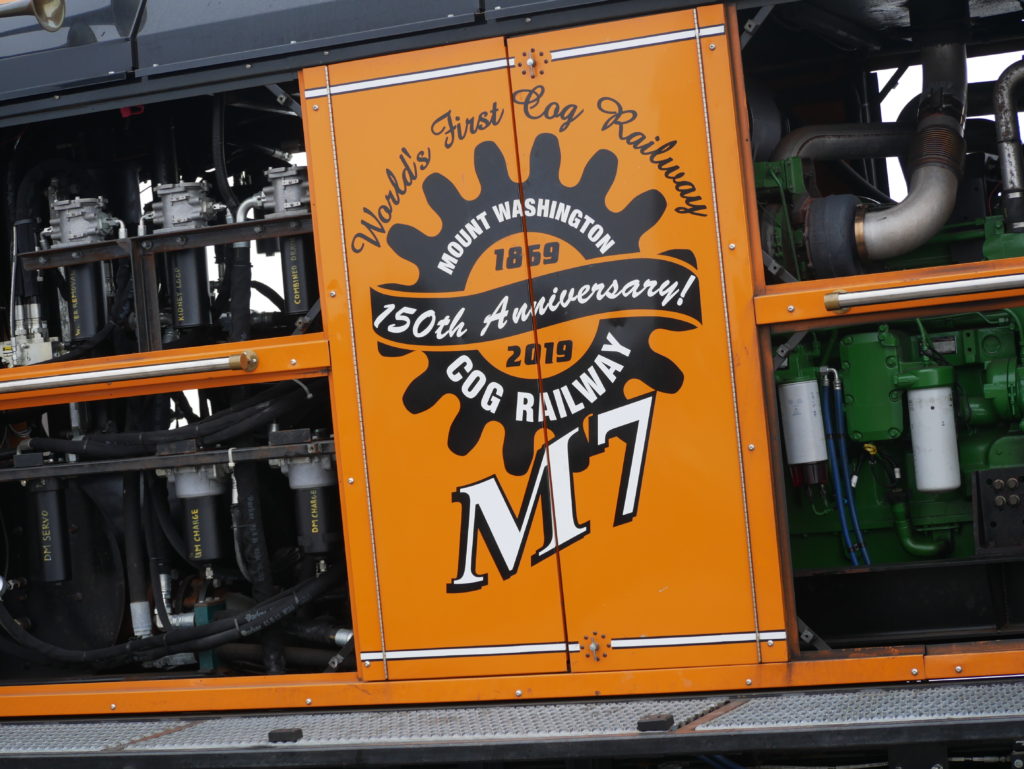 After about an hour wandering around the top, we took the train back down. The average incline was 25% with the greatest being around 38% so it's quite steep.
By the time we got down, it was nearly noon and time to think about a decent meal. On our way to find lunch, we stopped at the Old man of the Mountain area for a walk.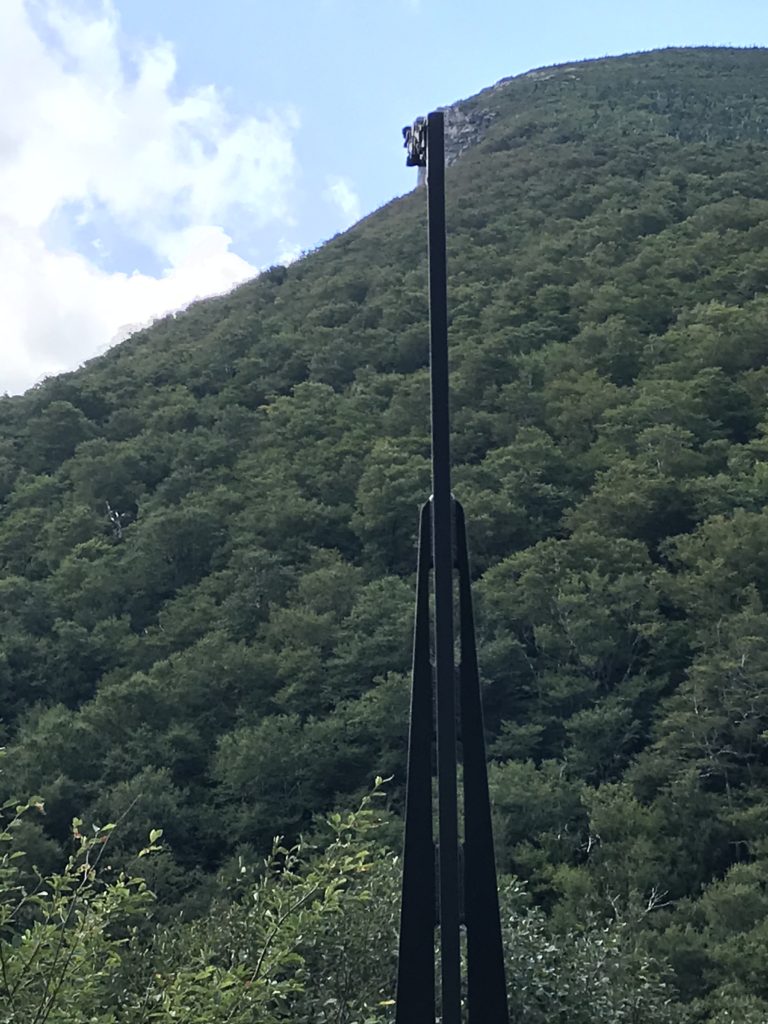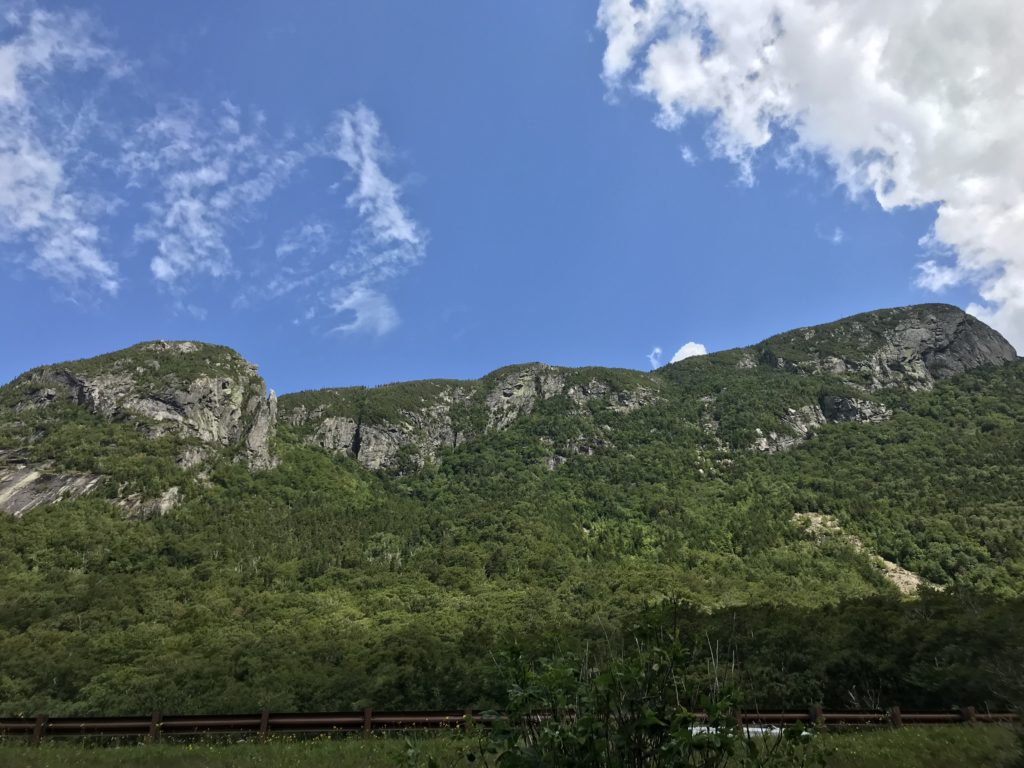 We stopped for lunch in the Woodstock/Lincoln area. After getting in some food, I drove us on the Kancamagus Highway which is a scenic highway through the White Mountain National Park area. This took us into the town of Conway. We stopped for a salad mix from the grocery store for a light dinner and then went to REI. I noticed my Keens were starting to fall apart so it was time for some new ones and since we happened upon a large REI store, I was able to try them on and purchase them. I was so glad that I could try them on since a size 9 was definitely too large. You forget your size when you have had the same shoes for 10 years. The 8.5 seemed right and I compared them to my current pair and they seem the same, so that is good. Now I just have to break them in.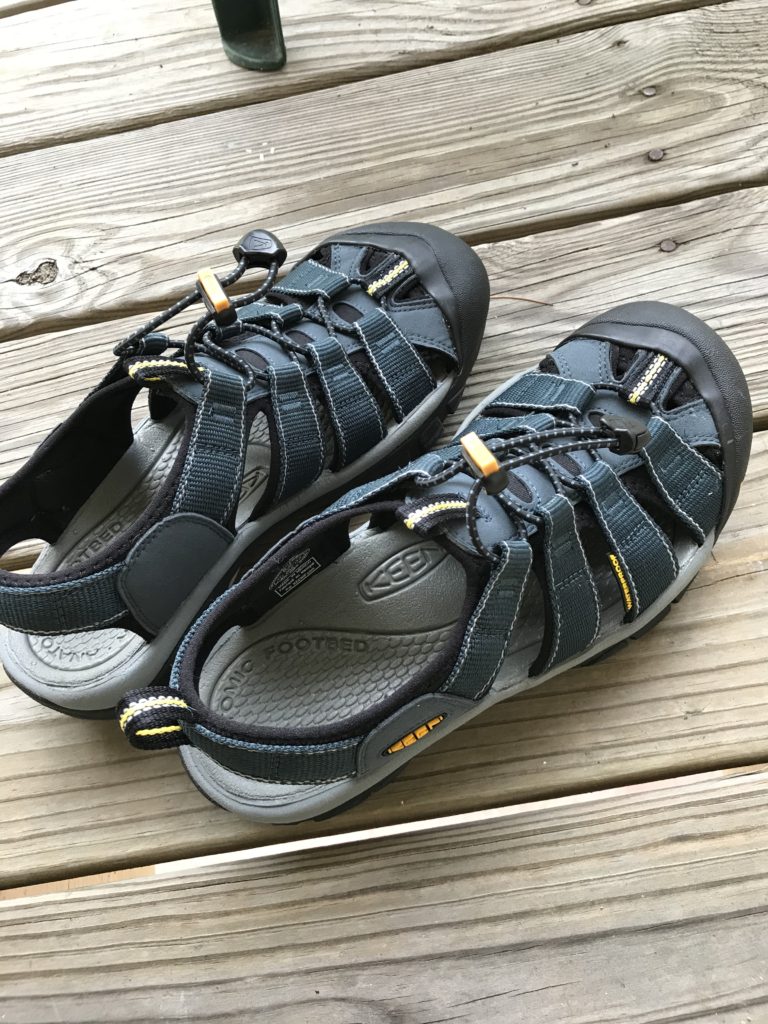 Once we got back to the room, I put together our salads. We added some meat we had in our mini fridge that we brought along. It was the perfect light dinner and much cheaper than buying a salad out. At night, we just relaxed in the room. I did some reading and then headed to bed.
Monday the 17th, we were heading to Maine, but since it was a shorter drive, we decided to take a drive to Willey House once we checked out.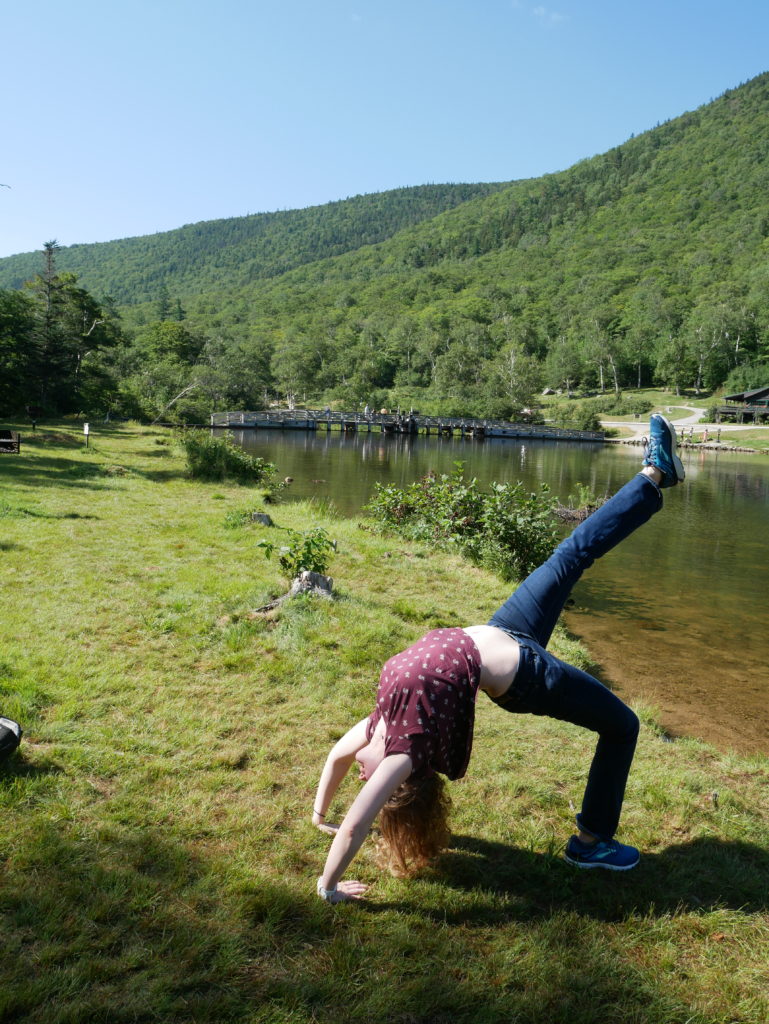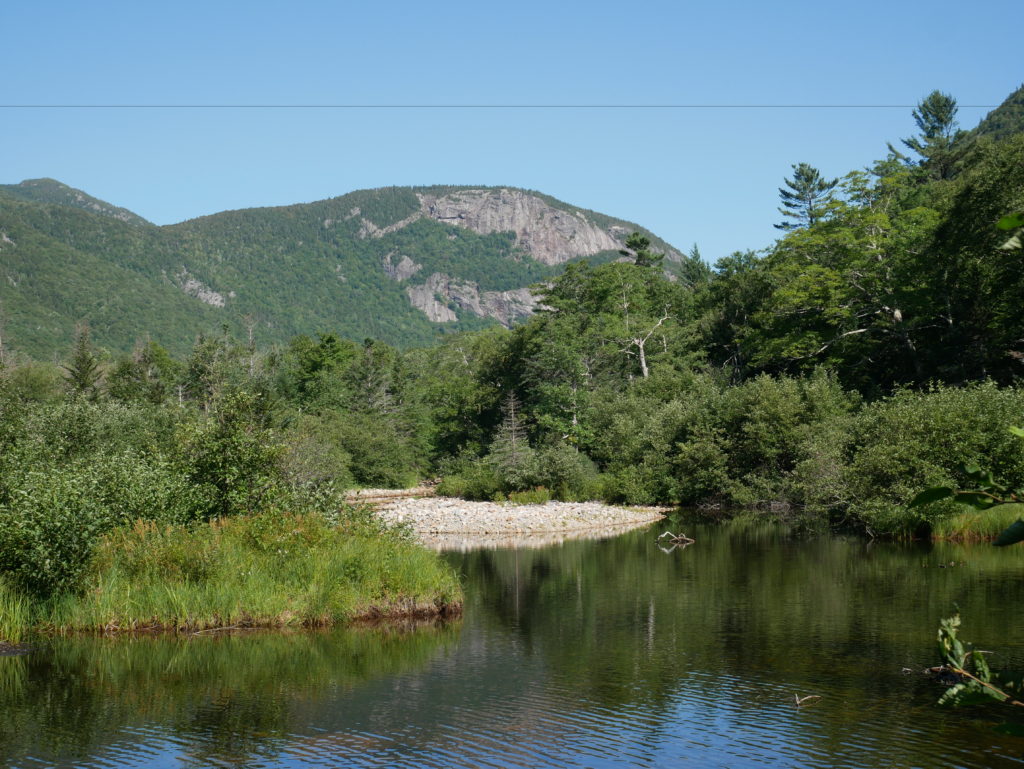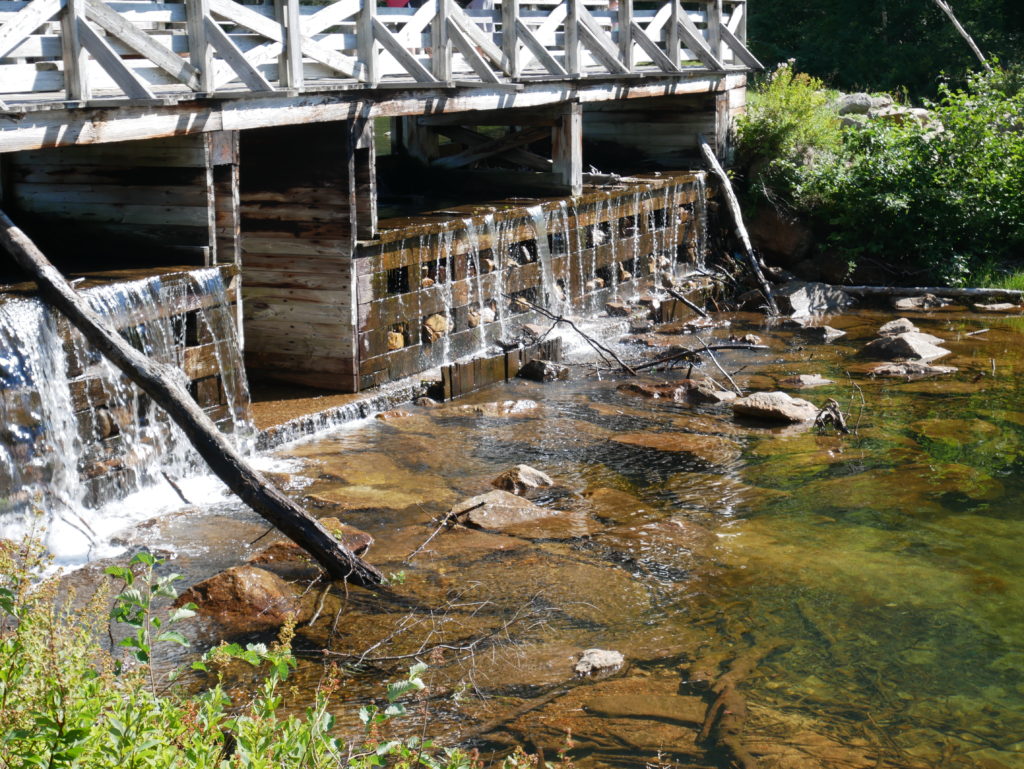 Our last attraction in New Hampshire was riding the alpine slide at Attitash Mountain. They usually have many summer attractions, but due to COVID, they only had the alpine slide open. It took a while to get through the line and sign the waivers, but eventually we made it up. It was quite the slide and I would definitely do it again, but once we finished it was nearly noon and time to find lunch and then get on the road to Maine for our next stop.




Sharing is Caring: