Sharing is Caring:



Hello! It has been a while. My weekends haven't been too exciting lately with school in full swing and many papers for Ethics. Even though most of the papers have been short, I feel they have required quite a bit of research time. The weeks certainly have been flying by and I'm not sure how I feel about already being in mid June. It is week 5 of 12 for classes for me and going into week 13 of work from home. I am still not sure when we will return to the office, but New York entered phase 3 on Friday and I was able to schedule a massage appointment the first week of July so that is nice. Just another 2 weeks until I can hopefully get back to the gym and I can't wait.
This weekend I felt like I was ahead enough on homework that we were able to get away for a day trip. I have been really wanting to get out and go shop so we headed to PA and an outlet mall near the Poconos. When we arrived in the area, it was lunch time and Brian picked Barley Creek Brewery to eat at. They were serving outside and the sun felt amazing. Since the high for the day was 70 degrees, it was perfect for a drive and the sun made it warm, but not too warm.
We got the avocado fries to start and they were the best avocado fries we both have ever had. They stayed together, had a good spice mix and the creamy avocado taste made them delicious. I decided to get the ceasar salad with a beyond burger on top and it was delicious as well. Lunch kept us full the remainder of the day as we just had a snack for dinner once we got home.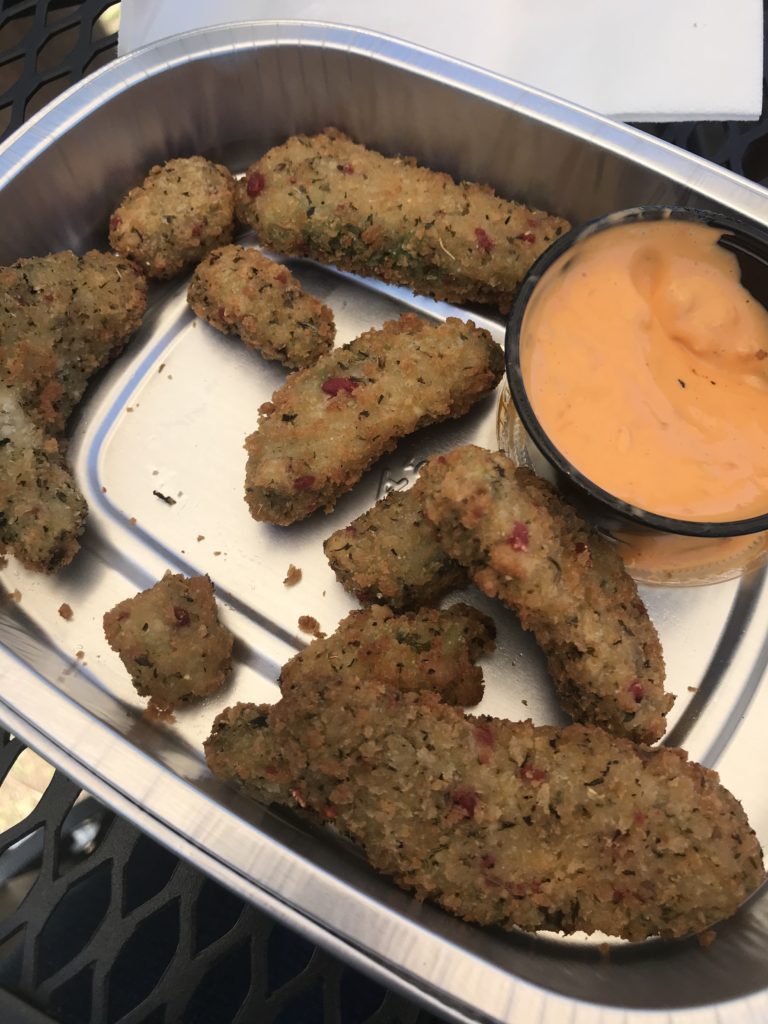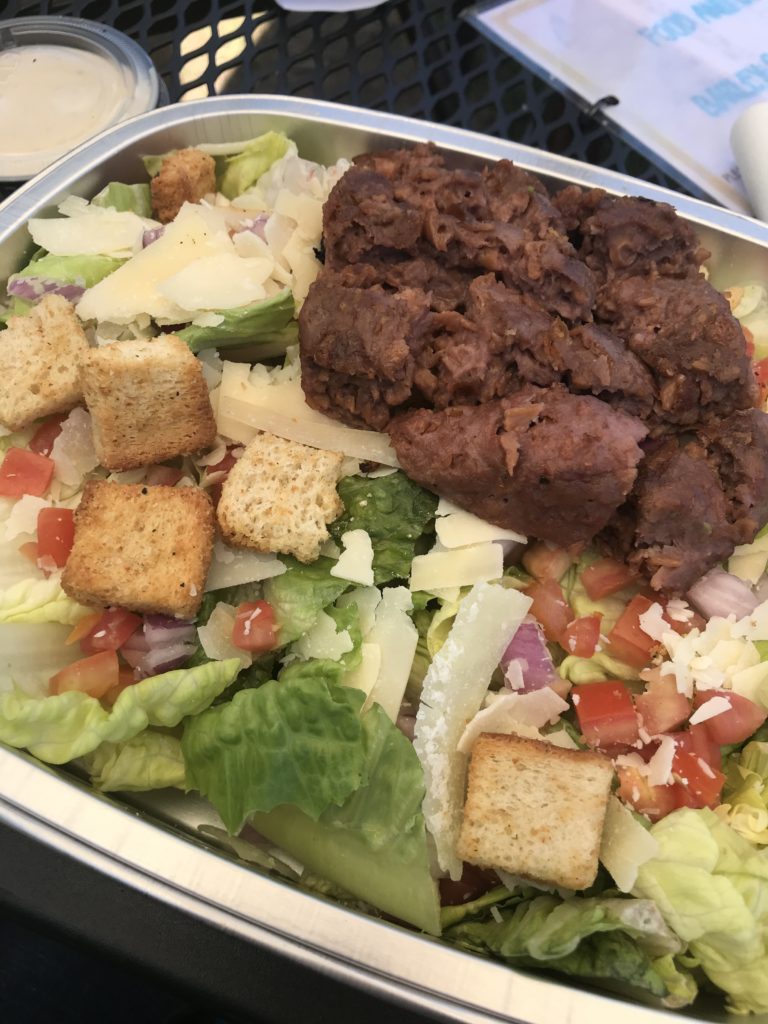 After lunch, we drove up Camelback mountain to the lookout point. While driving up, I had to stop as a black bear was casually crossing the road. It was definitely a surprise as I was not expecting that. First time I have seen a black bear in the wild and crossing the road. Brian took some great photos. I was a little worried he would come towards the car, but like I said, he didn't even pick up pace, he casually walked across the road and once he was across, I continued up.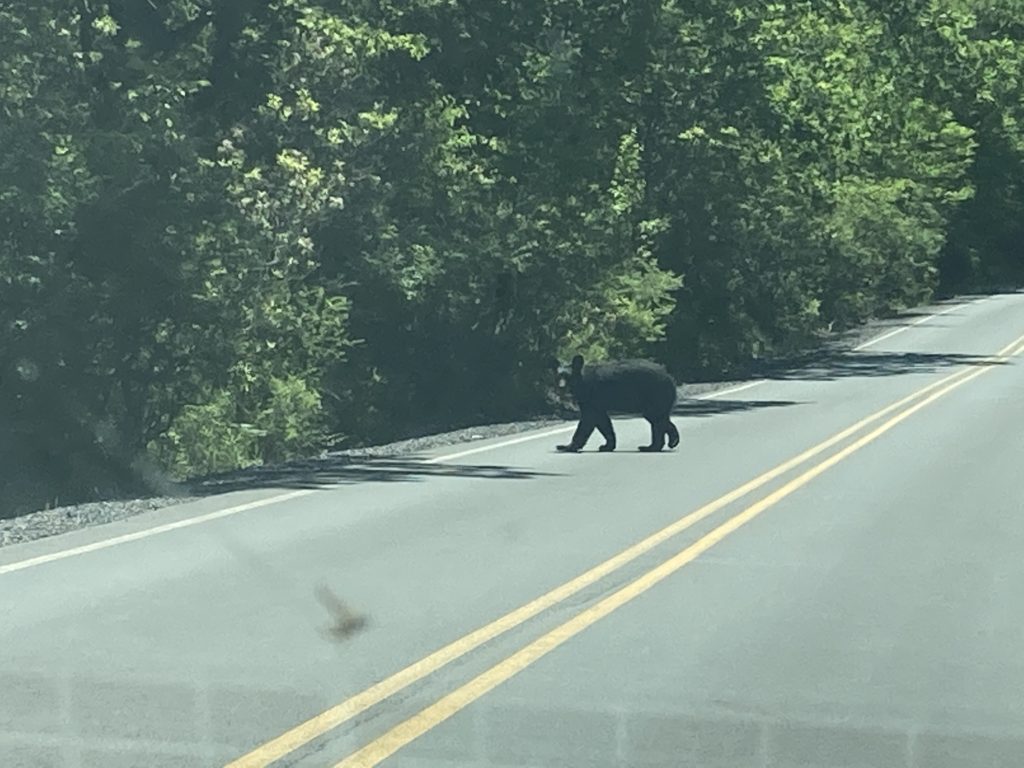 We pulled into a parking area near the top and it was funny as the car behind us, they were like, woah, that black bear!! They weren't able to get a picture as he was across so Brian shared his photos with them and we chatted for a bit. Then we took a walk around. I enjoyed the views and took some photos before we headed back down the mountain.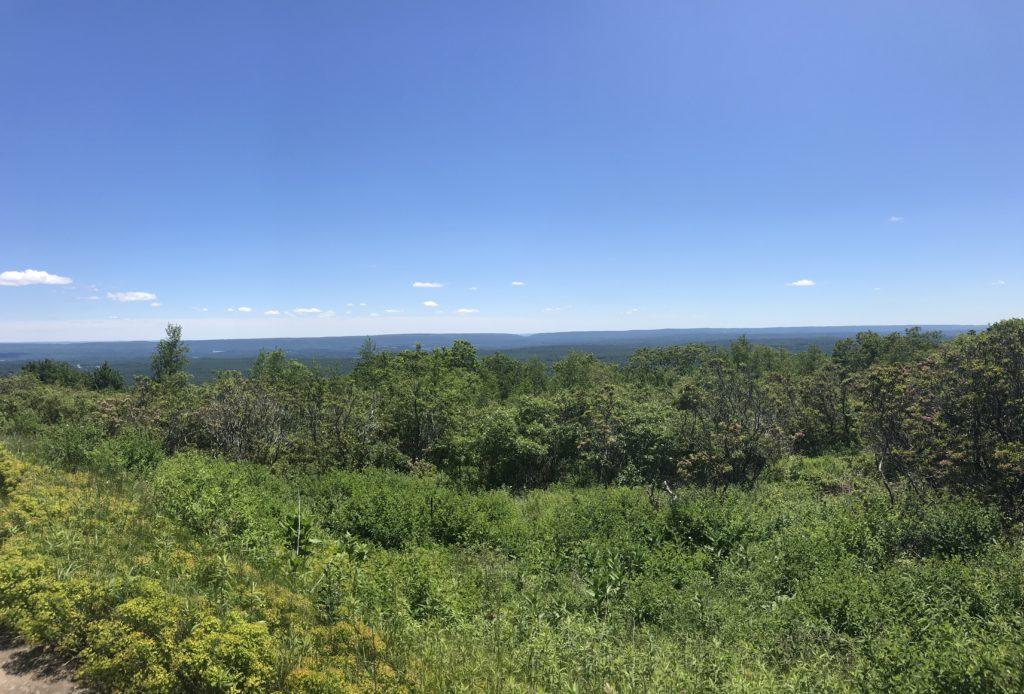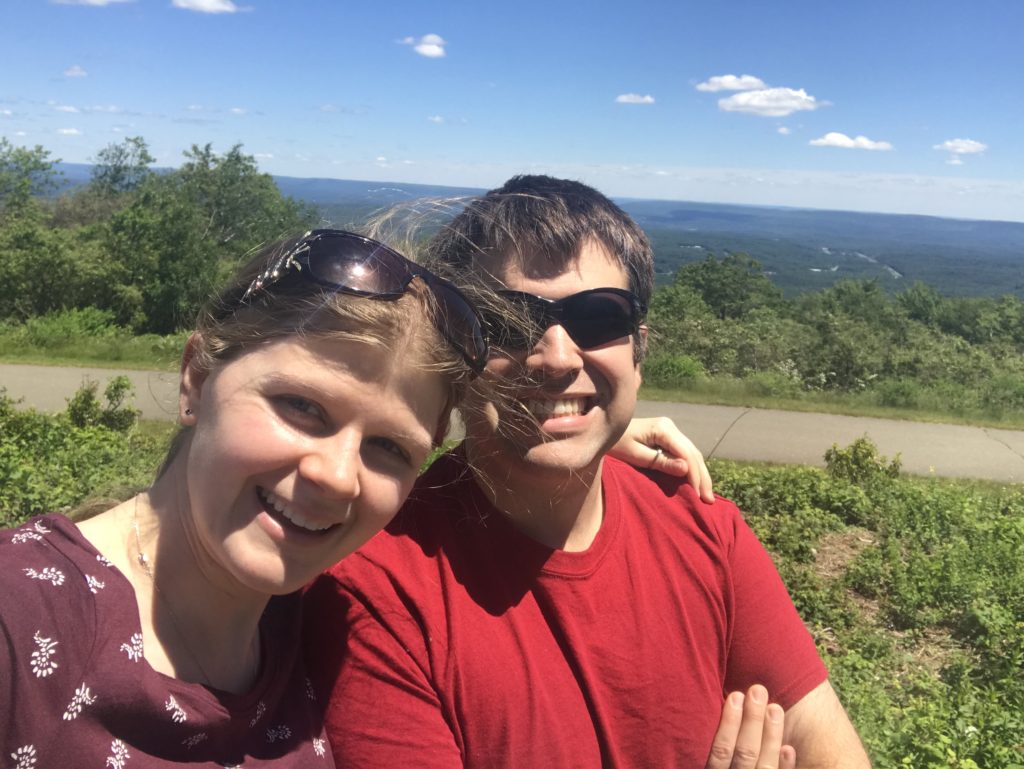 Next it was time to hit up the outlet mall. It was definitely busy and due to all the precautions with COVID-19, it was a different shopping experience. For one, most of the stores had dressing rooms closed, so no pants buying for me because I need to try those on. Stores also had limits on the number of people in the store so some stores, like Old Navy and Nike, had HUGE lines to get in. We were not feeling like waiting in lines, so we walked around and went in stores that didn't have lines. I felt like it might be a failed shopping trip, but I was glad we had lunch and the detour beforehand, because that made the trip worth it.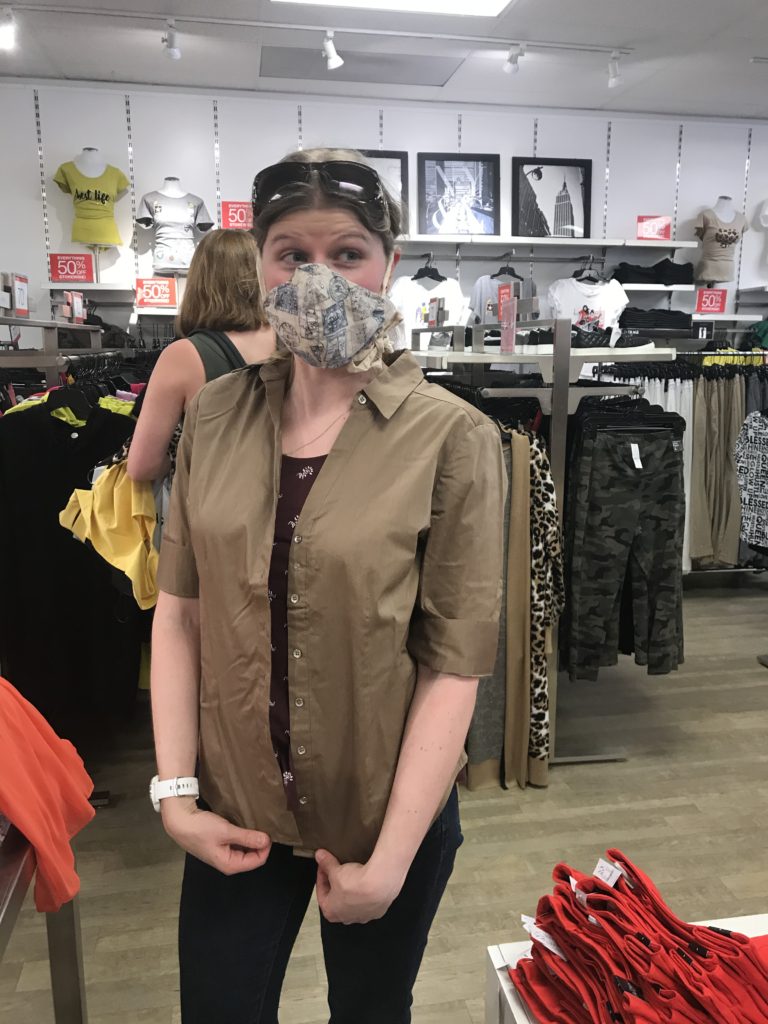 I ended up getting some shirts from New York and Company, a button up I could try on without a fitting room and then a shirt at Banana Republic Factory. Some stores did have fitting rooms open and had a person sanitizing the surfaces after each person. I wasn't a person who loved shopping before all this, but with all the precautions, it makes me want to order online, except I never know my size so basically that means I won't order online unless I am desperate LOL. I am concerned for the stores and staying in business. I know many people order online, but for me and I am sure others, I prefer to try things on and only buy it if I really love it. We noticed a lot of the shoe stores were closed at the outlet. That's another item that I prefer to try on and maybe it's due to so much human contact with the workers and bringing shoes, that they are closed. I think it will definitely be a while before shopping can return to somewhat normal. We wore masks while shopping and the workers all had masks on. Brian enjoyed chatting with the workers, asking how it has been, the workers said it depends, sometimes they are really busy, but the stores we went into they said it wasn't too bad yet. I hope people are being respectful, keeping distance and everything.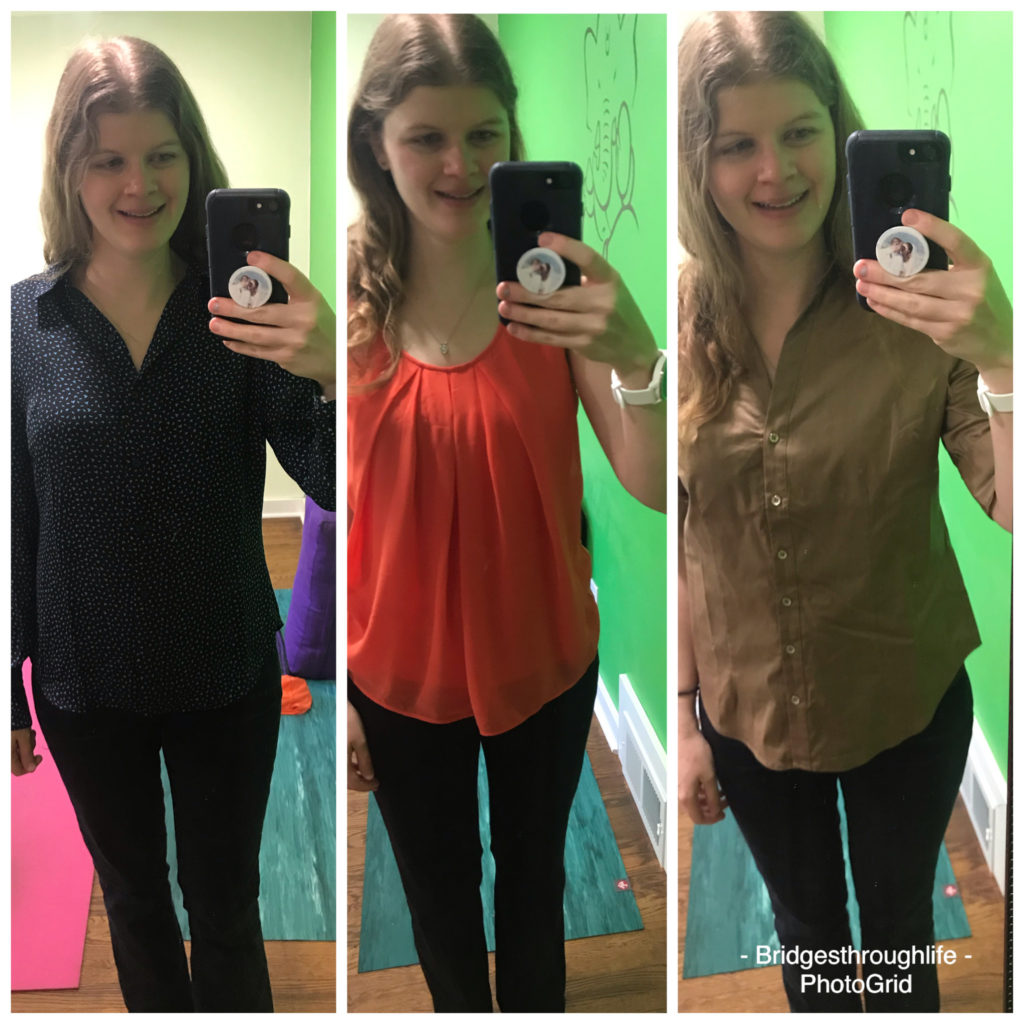 Overall, I was happy with a few new shirts I purchased. By the time we finished shopping, it was already 3pm. We took a trip to the Delaware Water Gap overlook, though I have to say, I think the unplanned detour up Camelback mountain was my favorite, as was dining outside for lunch. It would be nice to go back to both the Delaware Water Gap area and Camelback mountain to hike, but we weren't dressed or prepared for that. All day I kept commenting how the weather was so beautiful. I wore jeans and started with a sweatshirt on, eventually was comfortable in my short sleeve shirt, but overall, the temp was perfect for the drive.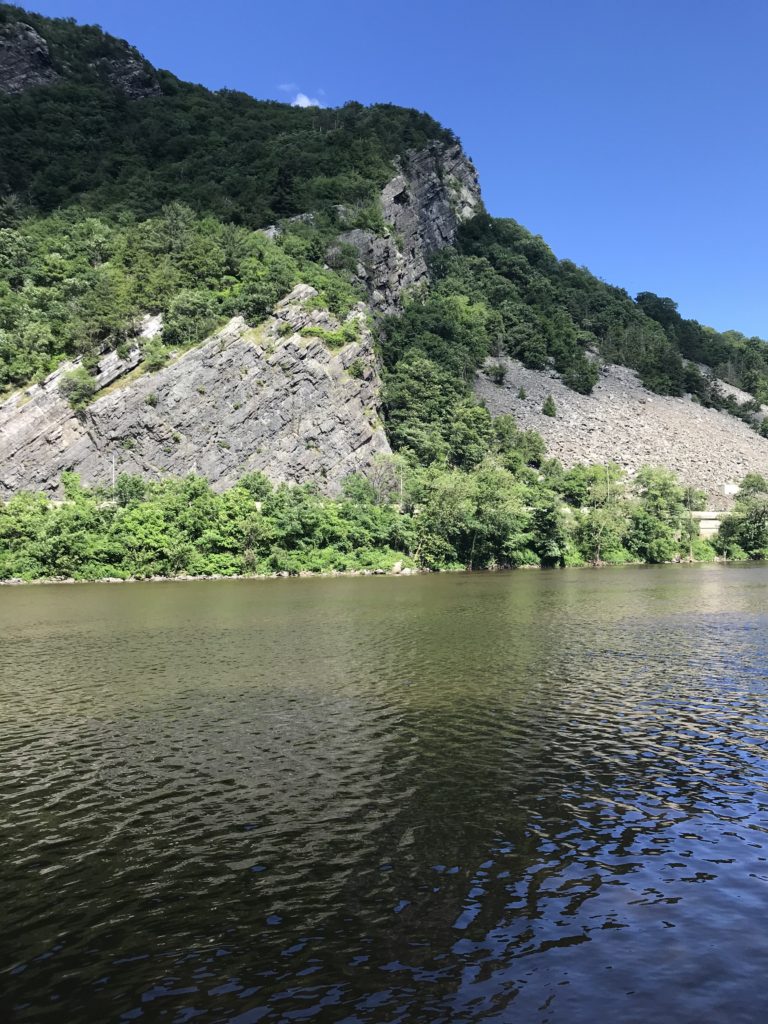 We got home around 6pm, snacked on some things for dinner and then I worked on my homework for a bit. I was happy when I got the solution for half of my business analytics homework so I was satisfied enough to head to bed, even though I was oddly full of energy after the day. Just getting out in nature and getting out of the state for a drive was so wonderful.
Sunday was back to homework day. It took me a while to figure out this week's analytics homework, but I managed to solve it in the morning and submit. Then I decided to take a painting break. We bought the porch paint last weekend and I have slowly been working on it. All the little spots and details will take some work. I find working on it for an hour or so at a time is nice and that way doesn't seem too overwhelming. It was only 65 degrees outside Sunday so it was a tad chilly, but good for being out at noon to paint. We haven't even put in our AC unit yet as we just deal with the hot days and it cools down so much, we don't need it.




Sharing is Caring: