Sharing is Caring:



Back in the day of blogging, there was What I Eat Wednesday. I love getting new ideas for what to eat so I thought I would take you through a day of my eating. I eat the same foods frequently on repeat, but today I had some leftovers and it was Cinco De Mayo so we had to have a nice dinner for that. After being in quarantine for several weeks and not having my usual heavy lifting workouts, I decided to loosely start tracking my macros again to make sure I am getting in enough protein and not overeating. When I am lifting I eat more in the 2200 or so calories a day, but right now I am doing at home workouts and lots of yoga and stretching that I know are not burning as many calories. Since starting to track and still making sure I get close to 100g of protein a day, I have noticed feeling more satisfied and not so bloated. I had my fair share of lots of sugar and carbs in the first few weeks of quarantine so I am happy to get that more under control. I would say I don't have specific macro targets at the moment besides the 100g of protein, but I also tend to eat higher fat and less carbs when possible as well. This is just from trial and error over the years and noticing that I feel more satisfied and my digestion does better with it. I do find when I weight lift, I can handle more carbs better. It is also about choosing the RIGHT kind of carbs for me and that means carbs with higher fiber, so veggies are great. I also love Ezekiel bread since it is higher fiber. Those are just some of my thoughts. You have to find what works for you and honestly I am not perfect either. I am still learning daily.
So let's begin with breakfast. I was full of energy when I woke up on Tuesday so I jumped right into my PIIT28 workout. I think I have finally found the happy medium of intensity to take with these workouts and I have seen some progress since starting, so at least I am working some muscles. After my workout and a shower, I decided to make a smoothie for breakfast. I have added a couple ingredients recently to my smoothies that I am loving. My smoothie was half a banana, about a half cup of blueberries, 1 tablespoon of ground flaxseed, 1 cup almond milk, a giant handful or so of spinach, a scoop of About Time vanilla protein powder and some ice cubes. I recently started adding the flaxseed and berries for some more fiber and flavor. Also I love the About Time whey protein because it's lactose free. I do best with little dairy but this lactose free protein powder doesn't bother my stomach.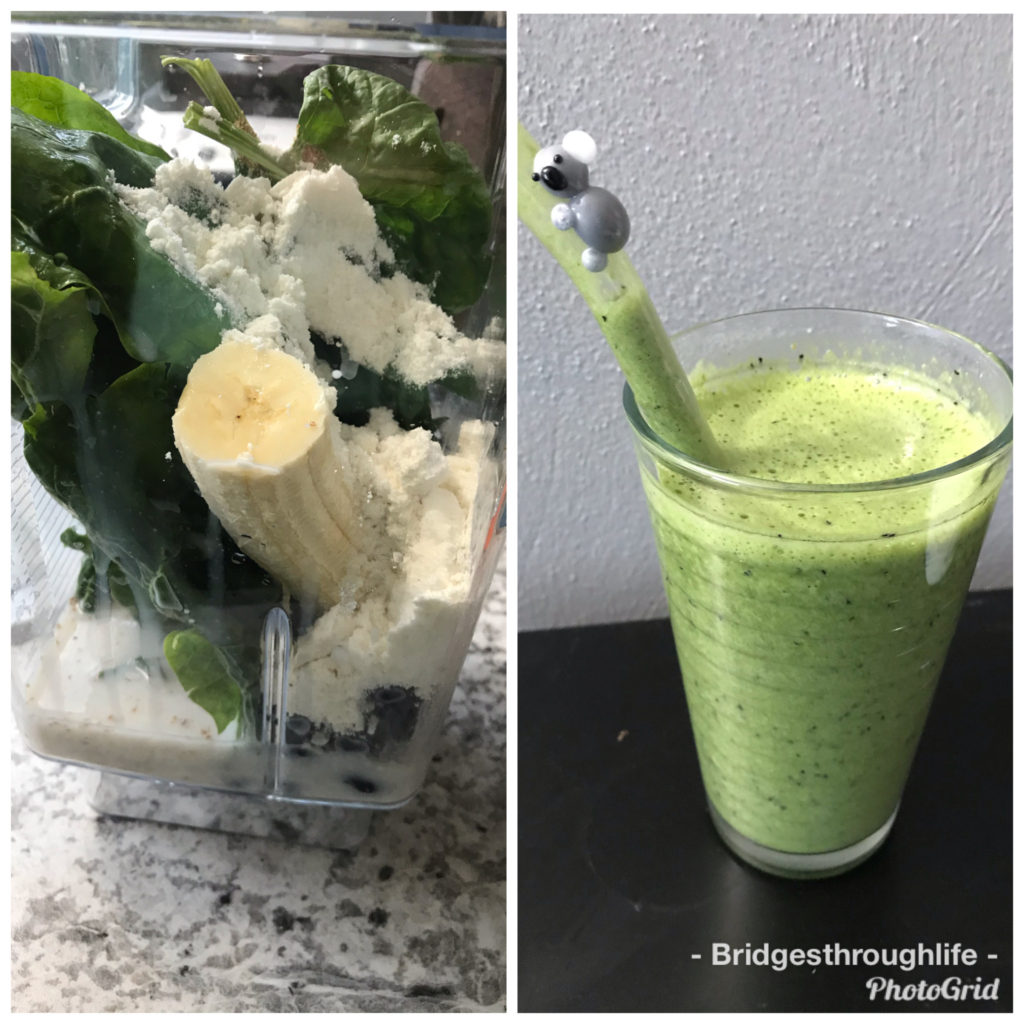 Also because I can't just drink my breakfast, I had a slice of Ezekiel bread and peanut butter, topped with everything bagel seasoning.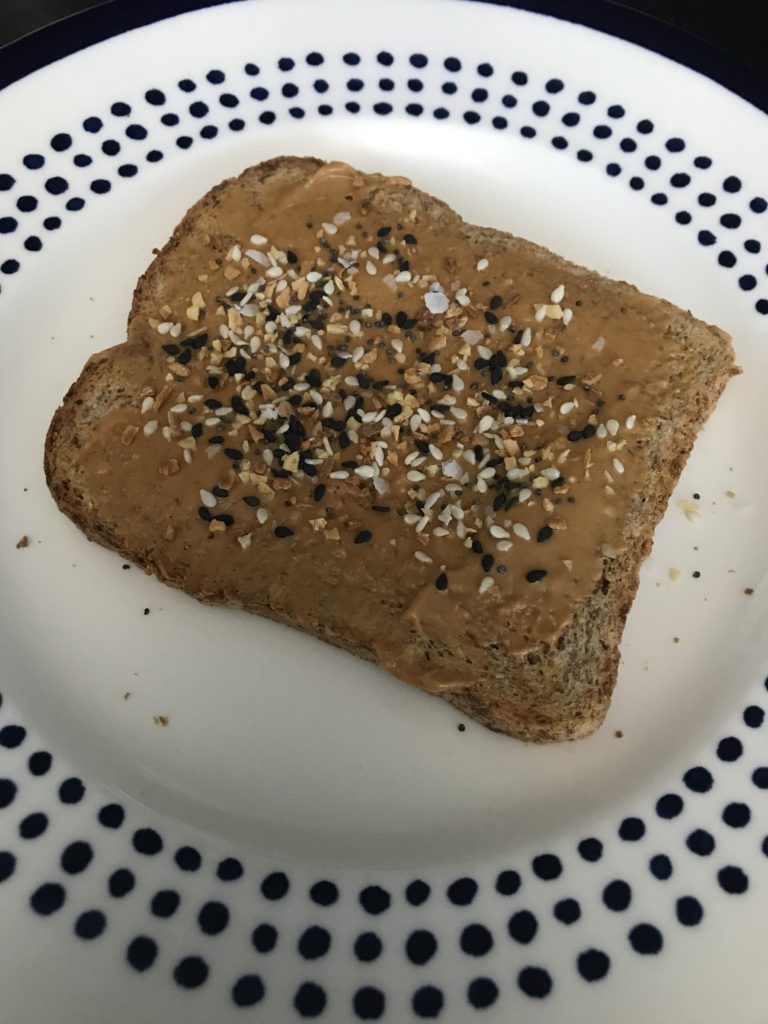 My favorite snack lately has been some honey bunny grahams and cashews. I don't know what it is about the combo, but it's so good, that sweet and salty. Also I do like half a serving of the honey bunny grahams so it's a little less on the carbs.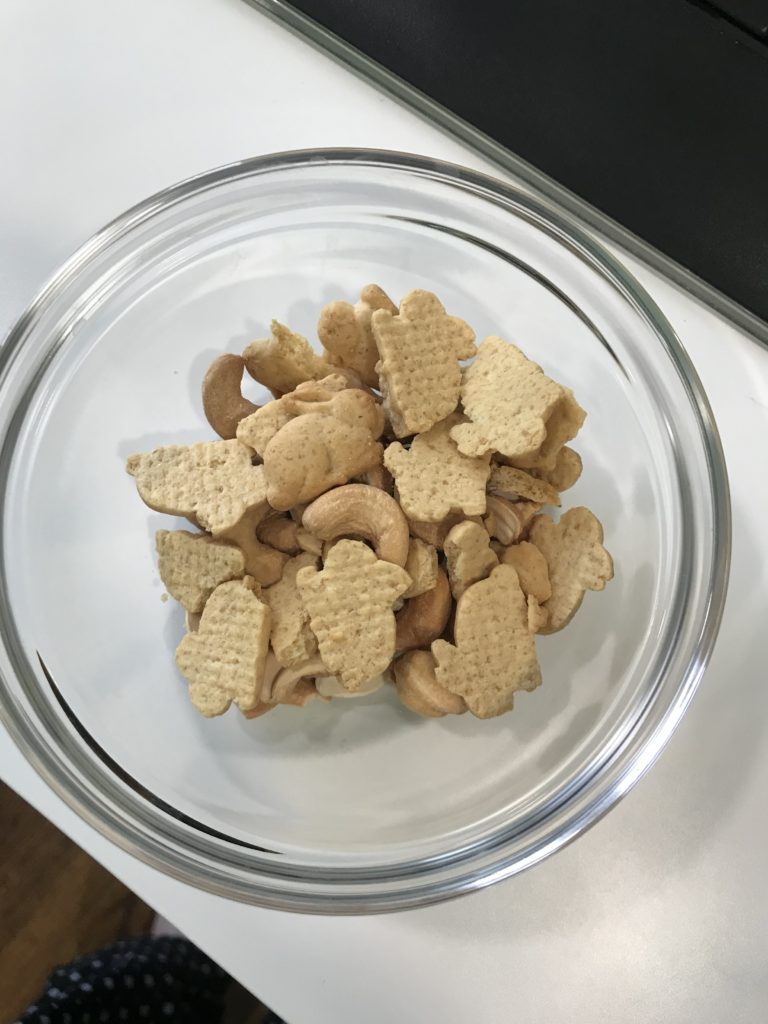 When lunch time came around, I went for a walk around the neighborhood and then warmed up the rest of my carbonara spaghetti. It doesn't take a pretty photo due to the edamame noodles being green, but I promise it's delicious. My typical lunch would be a giant salad plate, but I had this to eat up. I also rounded out lunch with a few pieces of chocolate and some hibiscus iced tea without any sweetener.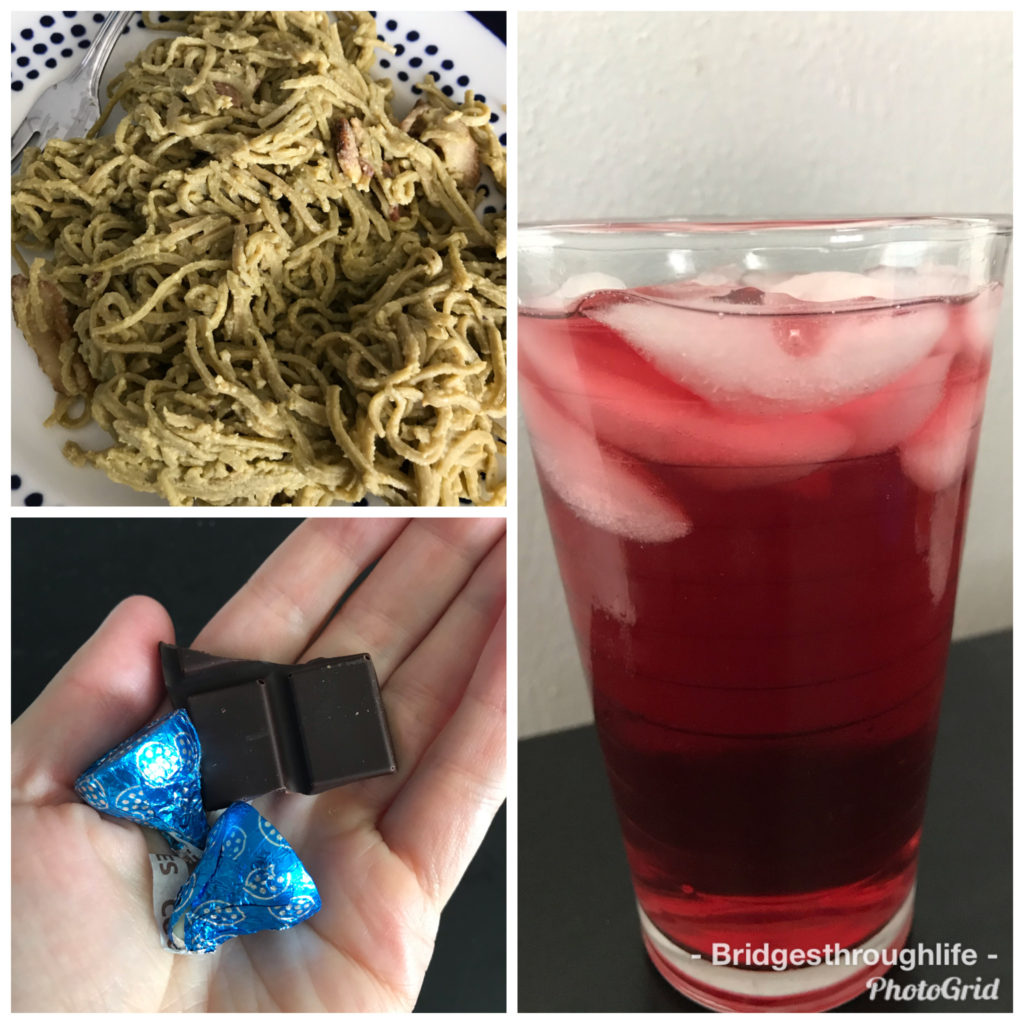 Dinner was Cinco De Mayo style with a make your own burrito/taco bar. I made some cilantro lime rice, heated up some canned black beans and made some homemade guacamole while Brian cooked up some chicken. It was very delicious. We used protein wraps as well. I also added a tiny bit of tequila to my sparkling water. Like so little that I could taste it, but the average person who drinks would probably say nothing was in it.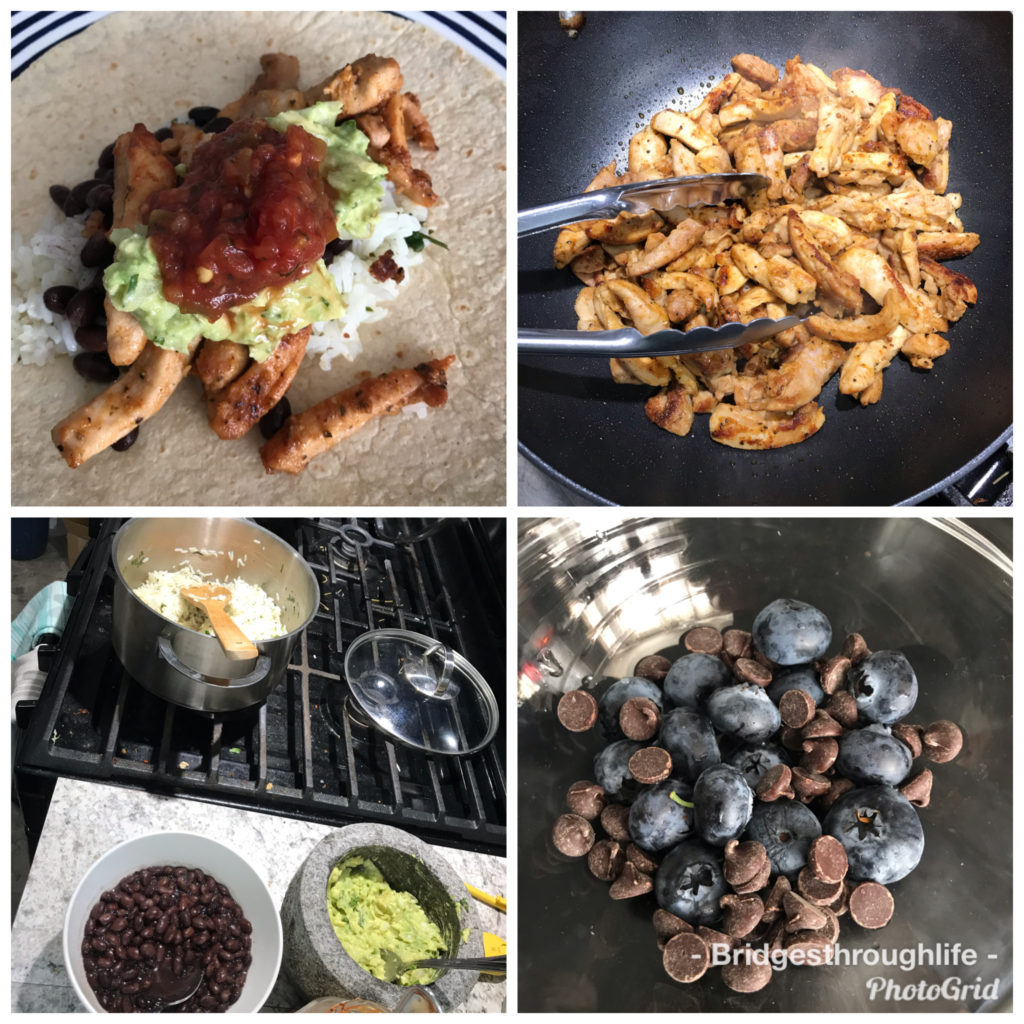 I finished up the night with some blueberries and Lily's chocolate chips. I love the Lily's brand chocolate chips because they are vegan so no dairy and also sweetened with stevia so less calories than regular chocolate.
When counting my macros, I weighted out my snack, like the cashews and bunny grahams, but in other places I estimated, like how much chicken I had on my burrito or the approximate black beans and rice. So my numbers are no where near perfect, but my macros for the day were around 186g carbs, 60g fat and 112g protein which totaled 1645 calories. This doesn't seem like much, but like I said, I eye balled more than I probably should if counting strictly and so I feel I was probably closer to 1800 calories which I feel like is an ok number with my current activity level. Once I am back at a gym and lifting again I will definitely be increasing my calorie intake, but here is where I am comfortable now. I am not necessarily tracking everyday but definitely tracking loosely to see where I am at and making good choices with protein and veggies.




Sharing is Caring: