Sharing is Caring:



Hey!! I realize we haven't chatted since my birthday. Not too much going on though as expected. I felt like having a little catch up session as we get to the second half of April.
First…apparently winter has made a comeback…waking up to a few inches of heavy wet snow on Saturday morning was not what I imagined for April 18th…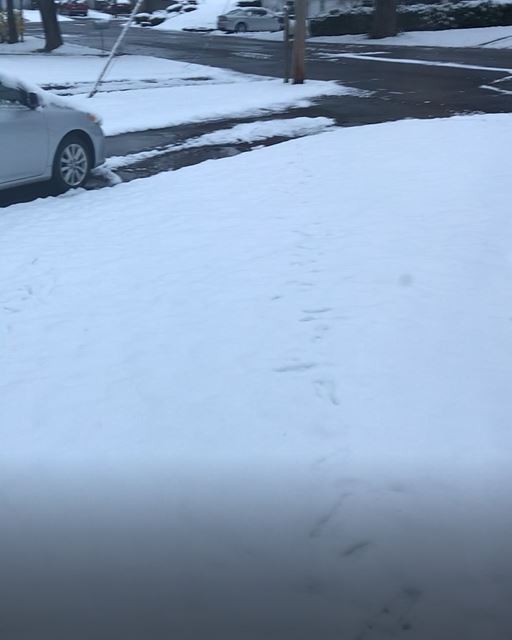 It legit looked like winter and I should have worn boots to brush off my car, but instead my sneakers got a bit wet. I was up around 6:45 Saturday morning. Brian crashed early around 7pm on the couch on Friday night as we were watching Harry Potter and the Deathly Hallows Part 1. So I turned off the movie and got snuggled in bed and colored for a bit, but crashed before 9pm as well. We are lame. However, crashing early means waking up fairly early and I was eager to get out of bed Saturday morning (despite the snow) and made a smoothie for breakfast and then worked on my homework for a bit. I think I was rolling a bit in bed because I had my school paper on my mind. I just want to be done and it was the last assignment I needed to work on.
By 8:30am or so, I had already had breakfast, started laundry, made Brian's coffee and was finishing up my paper. I had a good draft I worked on Friday. Then it was off for a quick trip to Wegmans. You now need to wear a mask everywhere you go and I kind of improvised with my jacket since it can zip up over my mouth. I have since found my old Color Run bandana that might work and I think my friend is sending me a mask since we will probably be needing them for at least another month if not longer at this point. The NY governor extended the stay at home until May 15th at the moment so I think it will be another month end working at home for April closing.
I'm still loving work from home. No commuting time means I spend more time stretching in the morning or catching up on Little Fires Everywhere. At lunch, I love making a giant salad plate or making banana bread or even taking a quick shower or something. When I am at the office, I feel like I take a 20 minute lunch so often. At home, I take my full hour enjoying the break. I have been working a consistent 8-5 and Brian gets home between 3/3:30. He will usually cook up dinner (if we aren't having leftovers) so it's ready at 5pm. We like to eat early and then either relax or work in our offices on personal things.
Currently since I am about done with my school assignments, I have more time to read. I have been reading Love Lettering which I got after watching one of Caitlin's Corner's Youtube videos. It's a nice read so far. I like having a light read book to read just for fun.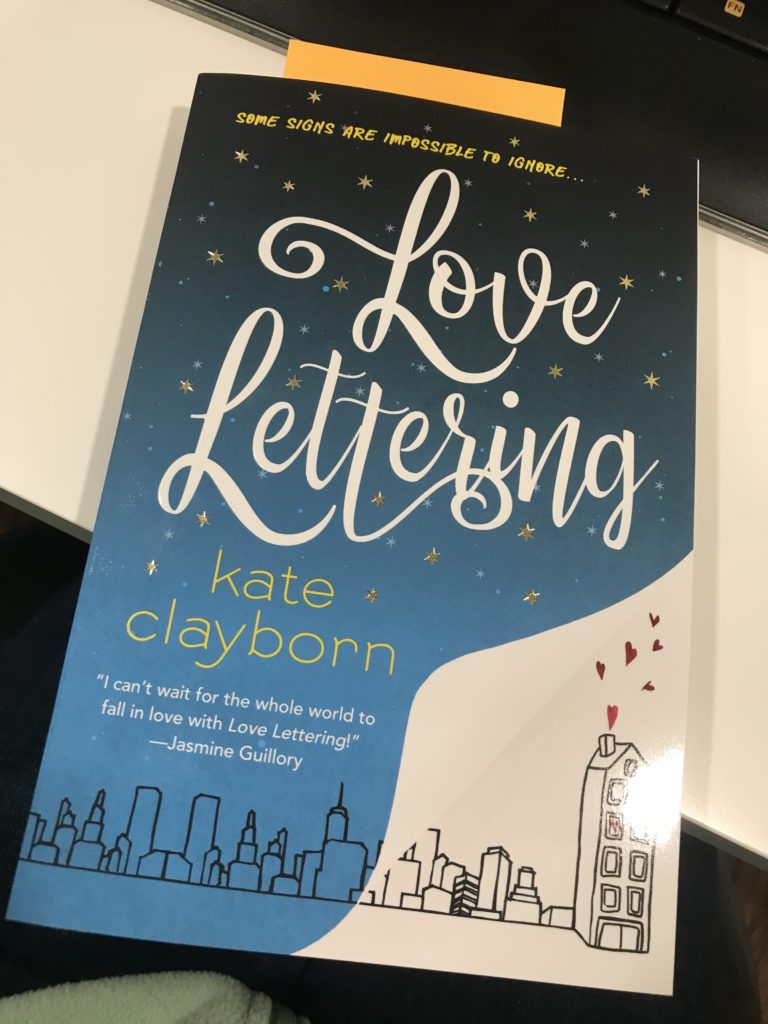 Additionally, I have been opening my coloring book more to enjoy some down time and peace and quiet.
This weekend I did some cooking. I made some vegan mac and cheese with a recipe in the Healthnut Cookbook.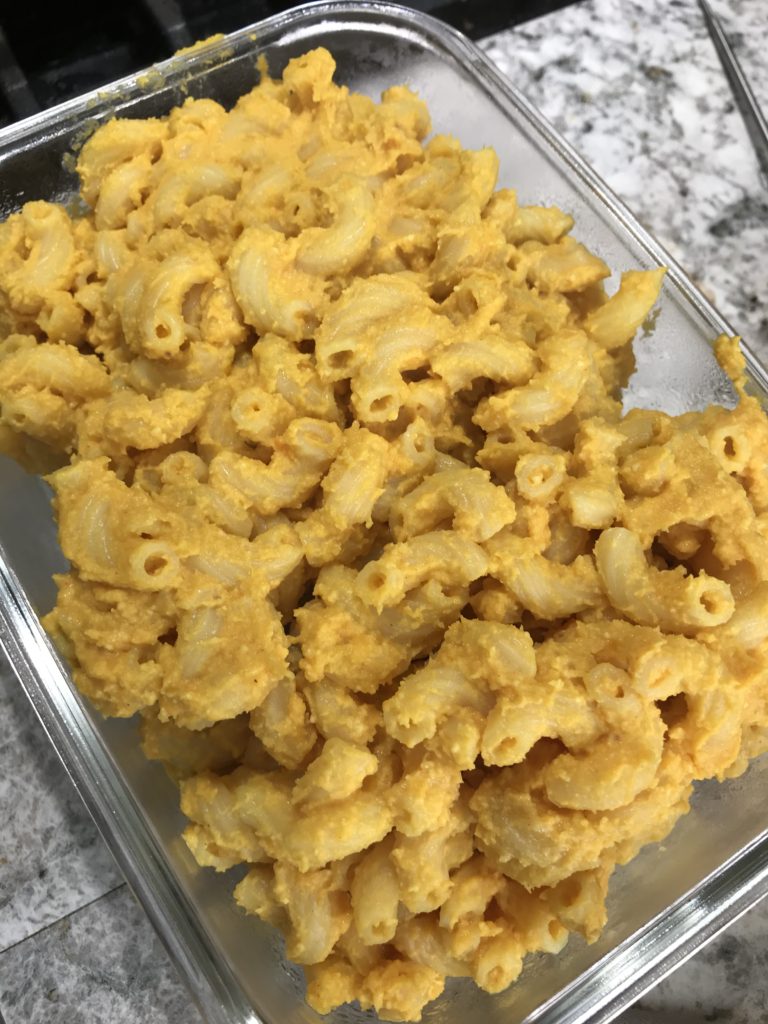 For dinner on Saturday I cooked up some chicken with fajita seasoning and randomly paired it with zoodles because I got nice looking zucchinis from the store. I had the chicken in a protein wrap with salsa and quick homemade guacamole. It was delicious.
Sunday was a pretty quiet day. I did some yoga in the morning and felt so colorful.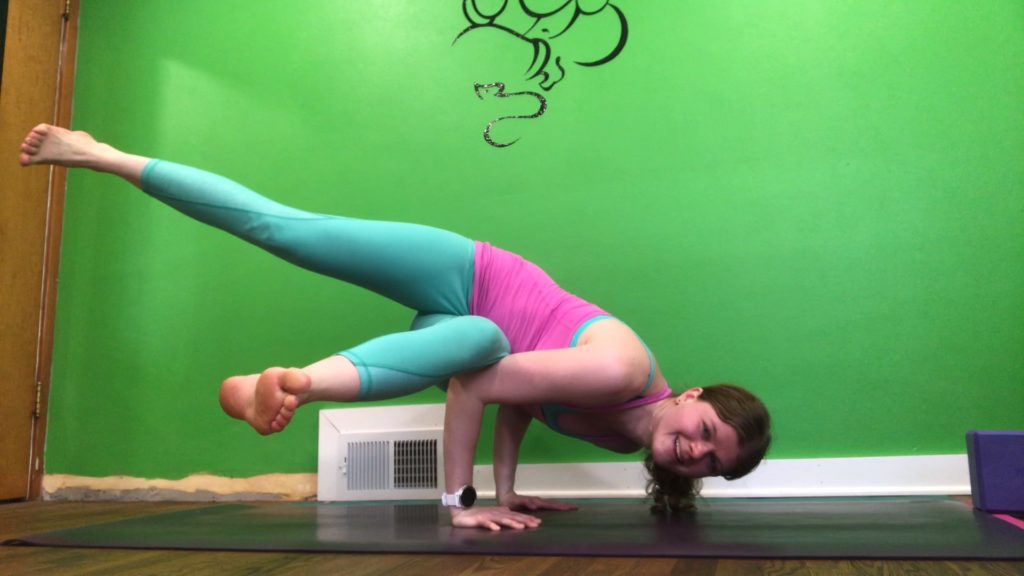 As I mentioned I pretty much finished up my homework on Saturday. I just had to check in on my group project later in the day on Sunday. I decided to try making paleo bagels for the first time and found a recipe that didn't use yeast and I had all the ingredients available. They turned out more like paleo bagel blobs though so that I was kind of a fail, but they are tasty.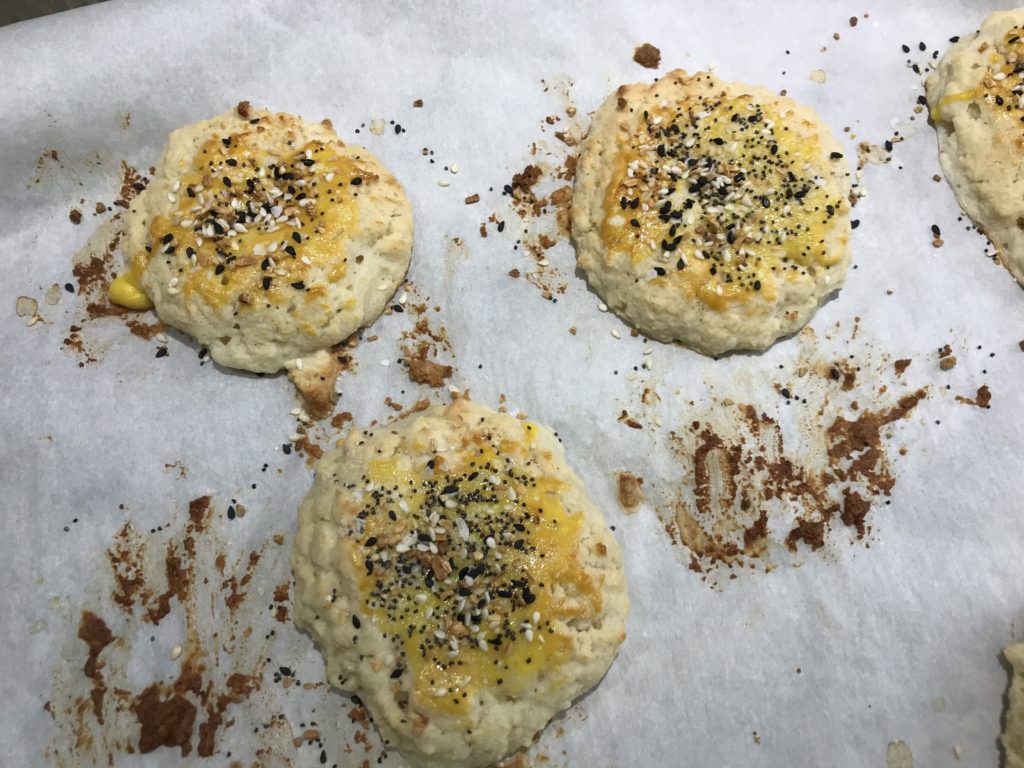 For dinner on Sunday we had leftover steak and roasted some brussel sprouts that had clearly been in the freezer too long as they were covered in ice even in the unopened package. They didn't taste the greatest going from freezer burned to roasted, but it was good to use them up. I then decided I needed to make cookies. I pulled out one of my cookbooks and decided on a mint chocolate crinkle cookie from Chloe Flavor. It's an all vegan recipe cookbook, but I used real butter in the cookies so they weren't vegan. I just can't get myself to like vegan butter, so real butter it is.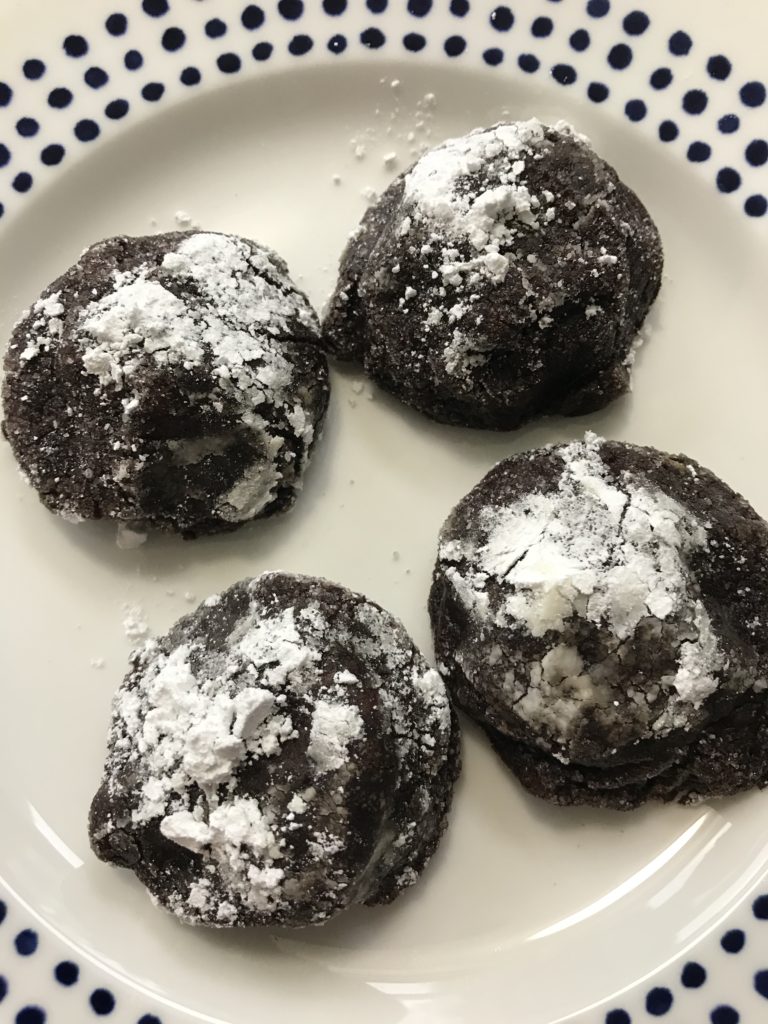 I swear my measuring cups don't even stay clean for half a day with all the baking these days. Anyway Brian and I finished our Harry Potter marathon after quite a few weekends of movie nights. I don't know what we will watch now.
Besides that, I did some much needed cleaning around the house. Now that I am pretty much done with the spring semester, I have some time to sort and maybe sell some things as I work to clean up the spare bedroom. I think people have time now that Ebay and Facebook Marketplace are being looked at so maybe I will get some hits. I'm not sure if the summer yard sale will happen in our neighborhood and I need to clean out stuff now before my summer classes begin in May.




Sharing is Caring: