Sharing is Caring:



My 30th Birthday went a little differently from what I was planning back in January, but January sometimes feels like a lifetime ago at this point.
Even though we were in quarantine, I wanted my 30th to be special.
One thing I really wanted was a unicorn cake. I found a local baker via Google searching and got the cake of my dreams for my 30th. I think this was the first birthday I ever got a professionally made cake. I have been set on making cookie cakes the last few years. Growing up we often got a simple cake from the local grocery store and then decorated it ourselves. It felt like a real treat to get a beautiful cake with fondant.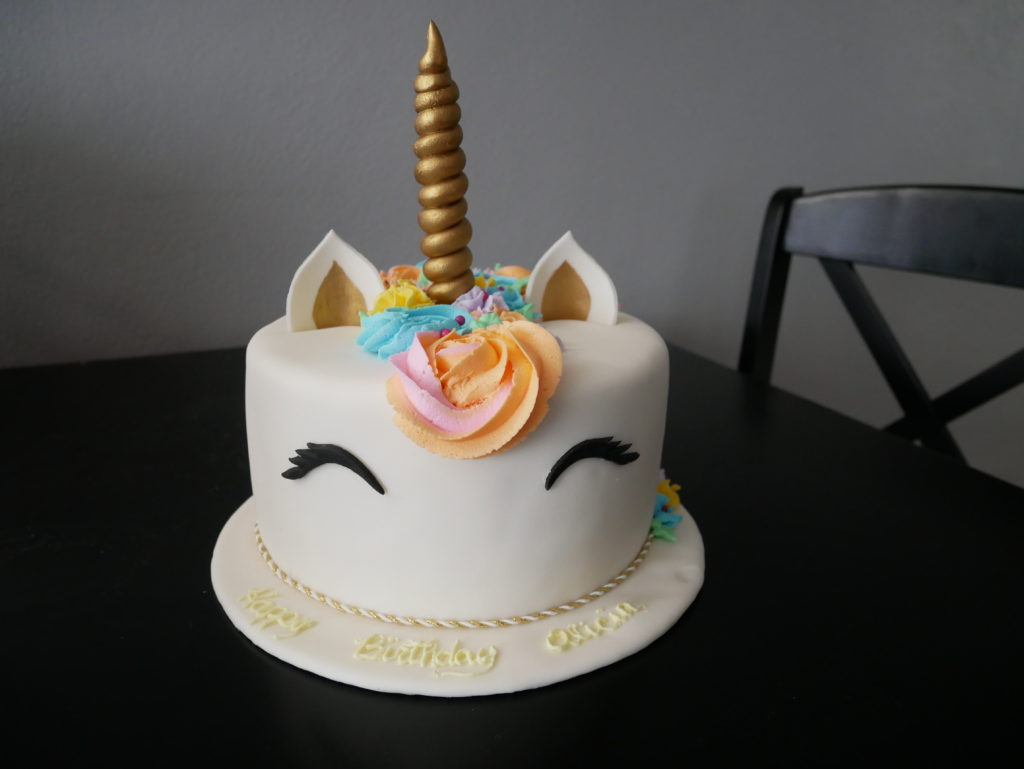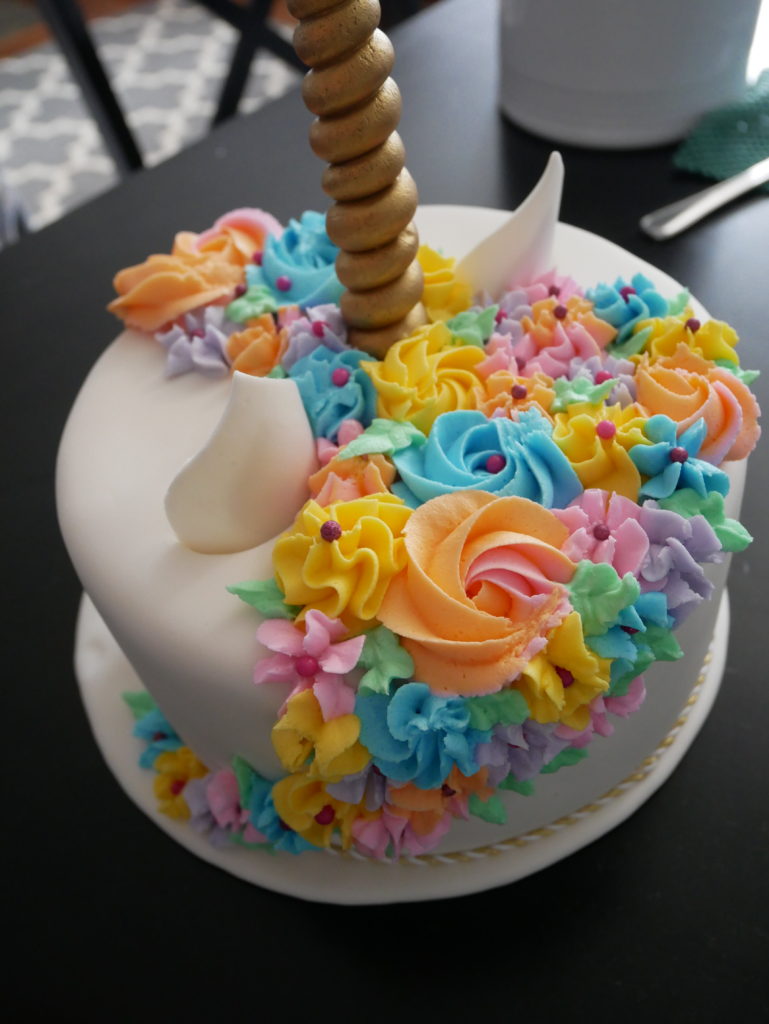 I also wanted the big 3-0 balloons which Brian delivered on. It started as a gloomy and rainy day but in the afternoon, there were some moments where the clouds passed. We tried to take pictures outside but it was too windy to keep the balloons really still.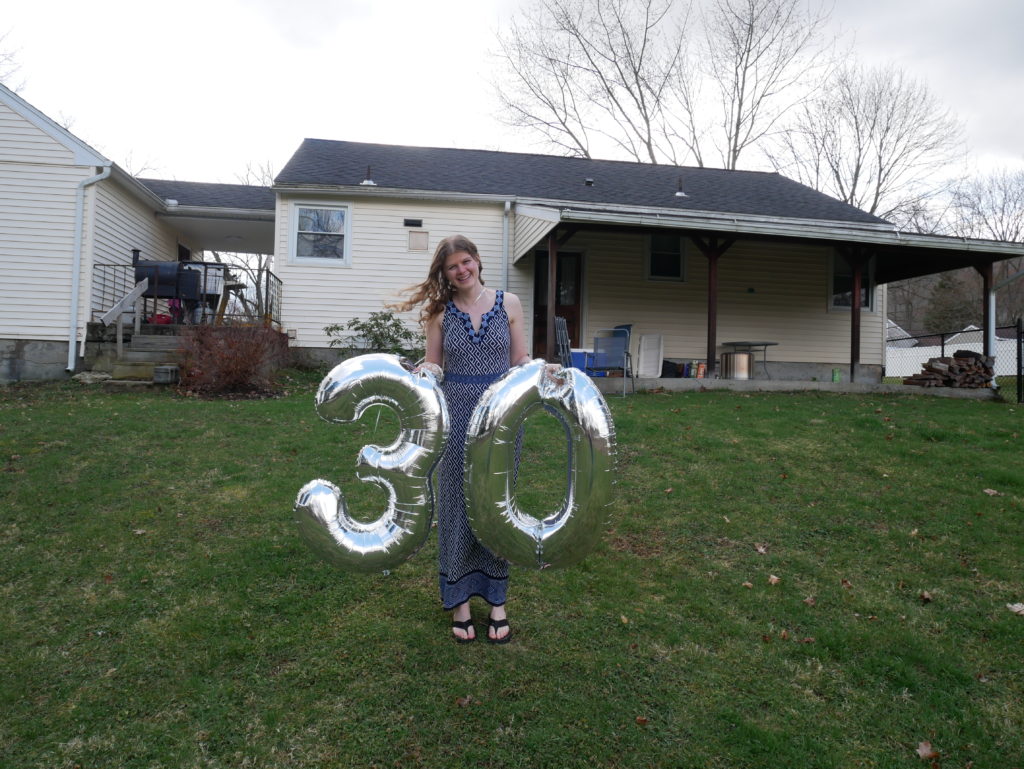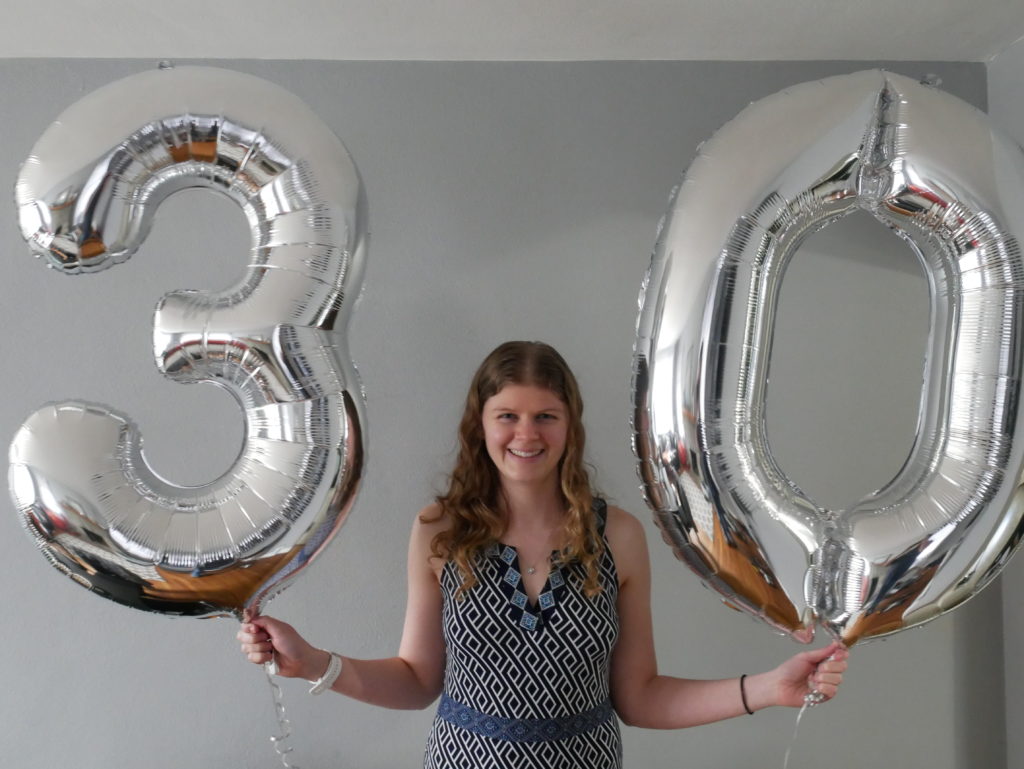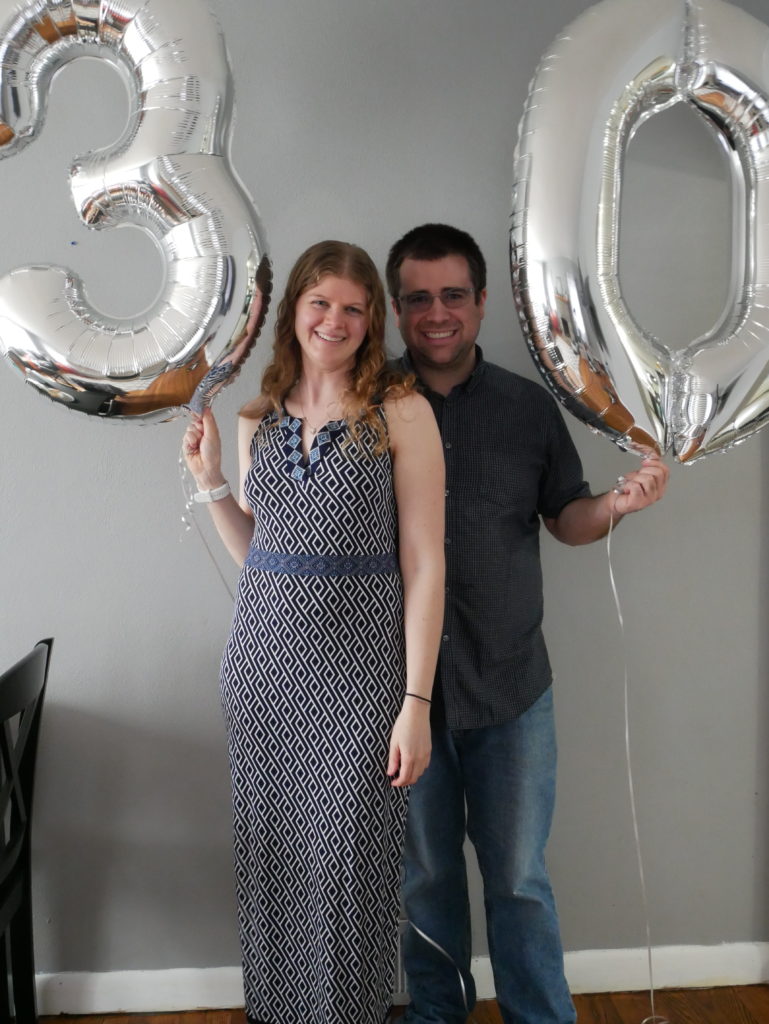 I enjoyed a relaxing afternoon since I took a half day of work. The afternoon honestly flew by as I Facetimed with my sister and caught up on my new TV show addiction Little Fires Everywhere which is on Hulu. We had chili for dinner. Then my friend stopped by with more balloons and a beautiful sign. We were chatting for a short bit outside before the weather decided to pour rain again. Of course the sun came out quickly after, but it was just nasty weather in between. It even was sunny and sleeting at one point. The weather is confused about it being April.
Finally, we cut the cake in the evening. That was a dense cake! I had Brian take a video of cutting and revealing the funfetti inside and I just love it. There were even sprinkles on top of the buttercream in the layers which Brian pointed out to me. The cake down to all the details was amazing!! I was blown away. Also so that we don't get too fat with just us eating the cake, Brian cut pieces and we placed 6 pieces in the freezer and saved 2 in the fridge for the weekend. I think we should plan to save a couple pieces for next month to celebrate our wedding anniversary which is actually 1 month from today. I can't believe we will be a year married soon!!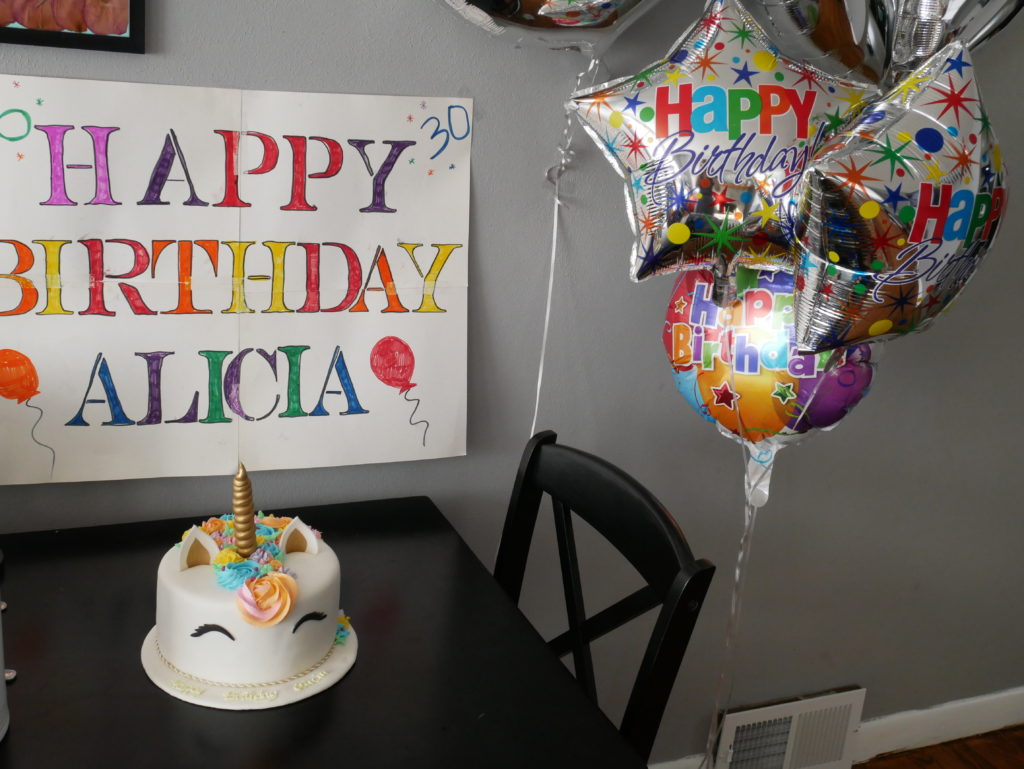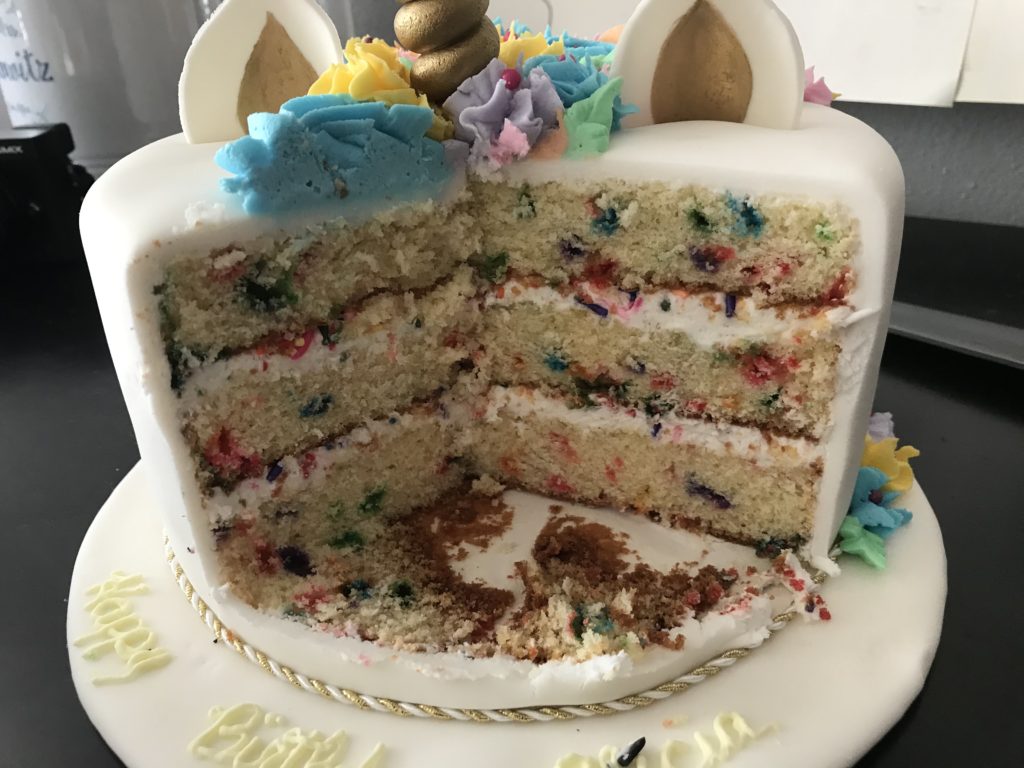 Brian got me a couple small gifts, a new sports bra (my favorite Energy Bra from Lululemon) and some bath bombs which I can't wait to try out this weekend.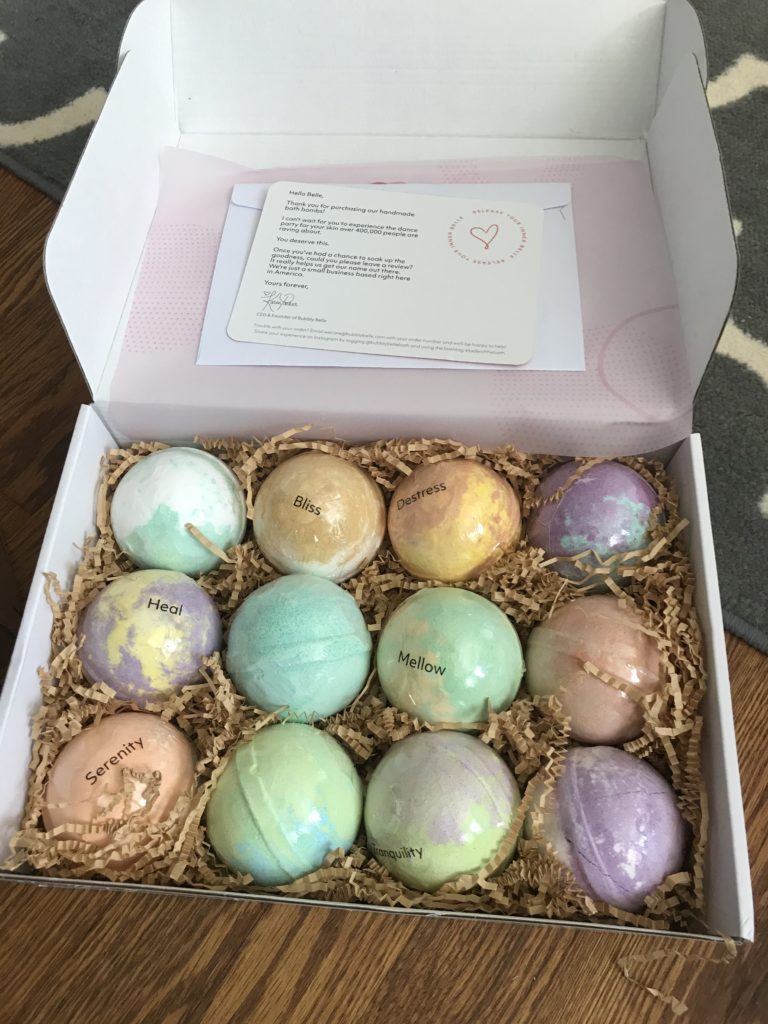 And now to begin a new decade. It's weird to think I am 30 years old now. If you asked me 10 years ago what 30 would look like I would have said I would have kids now. I also never knew I would go for a graduate degree. So here I am, 30 years old, no kids, but I am married and we bought a house a couple years ago. I have 1 more year of school left and honestly I look forward to when school isn't taking all my fun money away and look forward to some more traveling after this quarantine period is over as well. I definitely want to get in another couple big trips before children, but also 30 doesn't feel as old as it used to. Plus I think I still look fairly similar to my 18 year old self, just more mature and knowing more.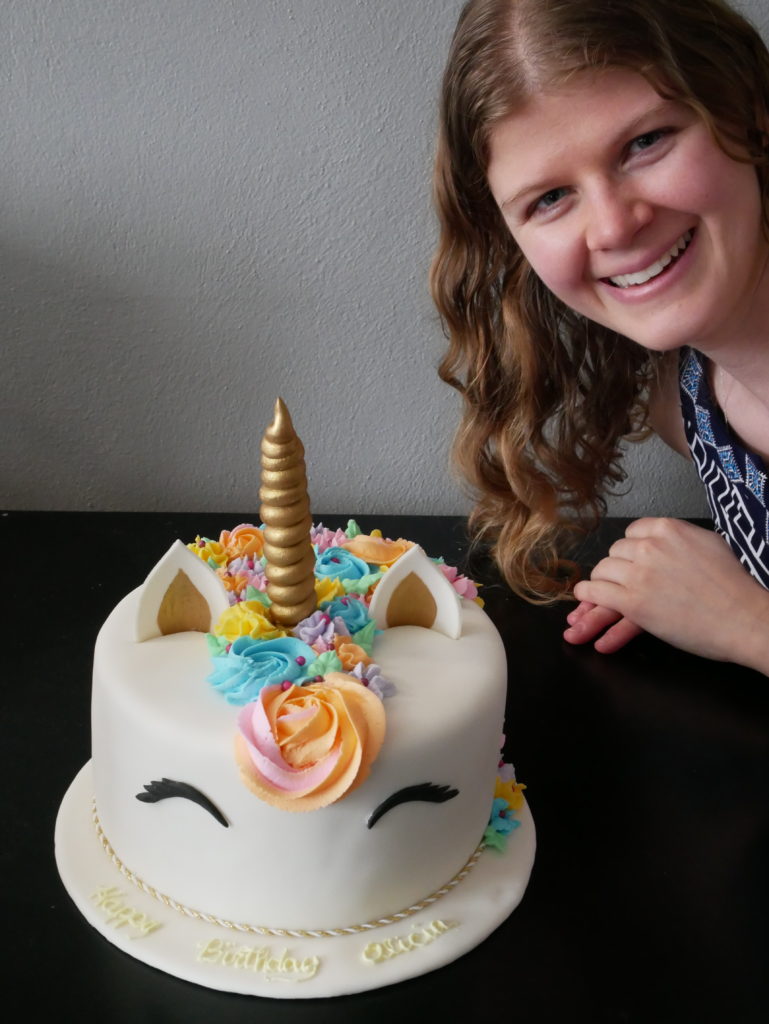 Cheers to a new decade and new chapter to unfold. Who knows what the next 10 years will bring.




Sharing is Caring: