Sharing is Caring:



Instead of a currently post this month, I decided to talk about a few things I am loving and some recent purchases.
This post is amazing and puts into words some of my feelings surrounding drinking and alcohol. Personally, I don't like the taste of alcohol and I don't like feeling tipsy. I don't really know what started it, but I just think of alcohol and immediately think of people who party and get drunk. The thing is my dad would drink wine with dinners frequently and I never saw an issue with that, but we also never had much variety aside from wine in the house. The other thing I have noticed from tasting different alcoholic drinks is that I am not a fan of simple syrups covering the alcohol taste. Simple syrups just made me feel shaky and not well. The only drink I have found myself to like is a mojito, but even still, it's a rare treat when I have one. Often, I will make one at home because I can go light on the alcohol and control the sugar added. It's not something that I NEED after a stressful day, because I don't believe in alcohol solving problems. I'd rather spend time at the gym or taking a hot bath after a long day. So this long rant is to say, I can agree with the "sober curious". I don't mind trying a sip of Brian's drinks for example, but I also don't like to spend money on alcoholic beverages because I don't like them. I'd rather spend the money on fancy chocolate or a cookie for dessert. These are my own thoughts of course, but just wanted to share the post as I loved her writing.
My new iphone 7…OK they may be on like 10 now, but I am loving my upgrade to the 7. I use a third party phone company so I have to have my phones unlocked and pay upfront. The 7 has come down in price thanks to the release of 8 and X, so I got one on ebay and it has been great. In addition, I literally doubled my storage I have on my phone! Bring on all the photo taking and podcast downloading.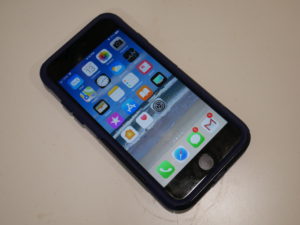 Customized Pop Socket. I finally joined the Pop Socket club. The iphone 7 is a tad bigger than my SE I upgraded from and it felt slippery in my hands, so I decided to get a Pop Socket (with a picture of a koala I took at the Australia Zoo) and taking selfies now is way easier (because clearly we see what is important in life HA)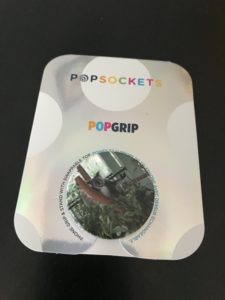 Doing pull ups unassisted. I think my max is 4 in a row right now, but still it's so much fun and amazing to see the strength I have built up.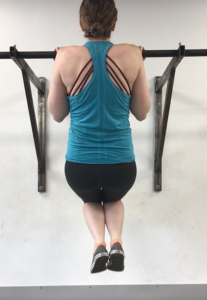 Cliff bar minis aka the perfect portioned size morning snack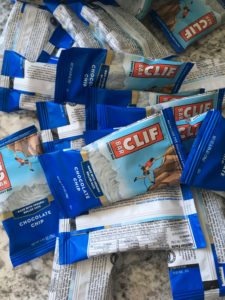 The sunshine in the day and evening. I love soaking up the sun on the couch as the sun comes in mid afternoon and evening.
My new cookie jar. One of my friends couldn't make my bridal shower last minute so I got my gift this week. She got me a personalized cookie jar and a cookie recipe book and hand mixer. I can't wait to try out a recipe soon (but first my powerlifting meet next weekend)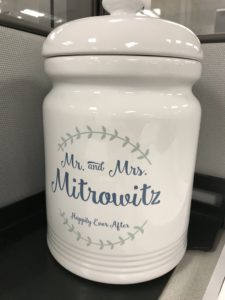 My favorite yoga studio opened back up, still no aerial yoga for the time being and the drive is a little far for my liking so I don't know about next winter, but for spring and summer I will certainly be trying to make it to 1-2 classes a week. I went Monday and Wednesday night this week and I already feel looser. My entire body has been tight lately with not enough stretching. However, doing yoga on my own I can't seem to dedicate an hour. I was glad to get to a studio for that time. Planning to attend the same 2 classes next week and hopefully between that and deload week, I will do well at my meet next Saturday.
I think that wraps up some recent things going on. It's also 35 days until WEDDING DAY!! Getting excited here as I have my last dress fitting coming up.
What's one thing you are loving lately?




Sharing is Caring: