Sharing is Caring:



First I want to say this post is not sponsored by StitchFix.
For Christmas I got a gift card for StitchFix and I have received a few boxes in the past. I thought it would be a nice treat to have a box at the end of March after I had accomplished covering for a co worker and decided to treat myself. In the past, I have requested boxes for certain items, such as dresses or blouses for work. This time I put in a request for shorts and summer things for vacation aka my honeymoon in May and of course summertime. I am sure I have mentioned before that I rarely buy clothes. Often I go to the mall with a purpose (because it's not close by to walk and browse anymore) and often I leave empty handed. I have actually done more online shopping than I probably have ever before since moving to Binghamton, due to the fact that you can narrow down categories and find a specific item and it's just more convenient. I miss the days of wandering the mall though and finding something you fall in love with.
This is what I love about getting StitchFix every so often. I am thinking about getting a box 2-3 times a year, so it will be spread out for different seasons of clothes I need and also not be to hard of a hit on my bank account. I have found StitchFix items to be very high quality and well, for the price, I would also hope they are.
StitchFix brings me out of my comfort zone. It also is helping me figure out what is flattering on me and what I like. I don't have a style Pinterest board for them to go off of, they simply go off of my past feedback and I do believe the boxes get better with each shipment.
When my StitchFix box arrived at my door the other day, I was excited to see what was inside. It's a surprise every time and patterns I don't tend to pick out. Well, spoiler alert, I kept this whole box. I was trying everything on and it fit so well, the fabric was comfy and I may have sent the one pair of shorts back due to the price except when you keep the whole box, you get 25% off so they were basically "free." I now can't wait for our honeymoon in Aruba because I have these new outfits.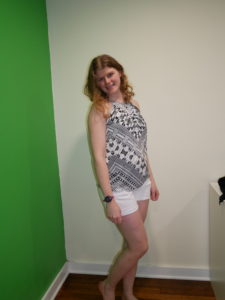 Top: Samala Halter Knit Top by Papermoon
Shorts: Larinda Cuffed Denim Short by Just Black
I don't think I have ever owned white shorts before, but these fit so well and I think it's time to upgrade from my 4 year old jean shorts.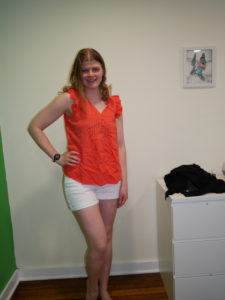 Top: Amabel Pleat Detail Top by Fun2Fun
This top works perfect for a work blouse and for casual with the shorts.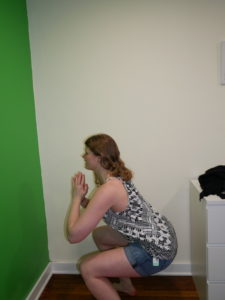 Shorts: Tinley Distressed Cuffed Short by Level 99
Shorts have to pass the squat test. Couldn't believe how well these and the white shorts fit.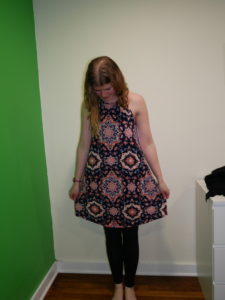 Dress: Melcy Brushed Knit Dress by French Grey
It also happens that this dress matches my new pair of flip flops I purchased last month. The color scheme on my flip flops is like the same!! How crazy?! I never would have picked out this dress myself because I am terrible at picking out patterns but I simply love this. Also it's so soft and perfect look with leggings, you can even do yoga.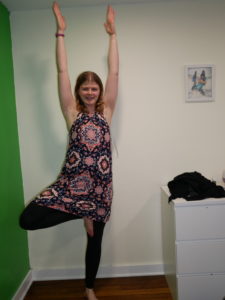 All these new clothes inspired me to go through my suitcases of clothes and make a get rid of pile. I find it's easier to get rid of clothes after they have been packed away for a while and it's probably time for me to move on from my high school style since I'm 30 next year…eek.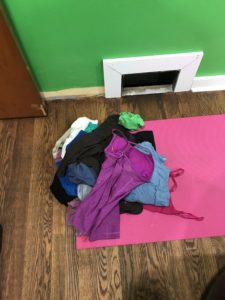 Now it'd be great if the snow in the forecast for Sunday and Monday would go away. I'm ready for some warmer temps.
Is it hard for you to get rid of clothes? I always find it takes me a while to find things I like, so until I have good replacements, I hang onto things.
Have you tried StitchFix?




Sharing is Caring: