Sharing is Caring:



This weekend was a busy one, but also a much needed getaway. A few months ago, I found out my friend was competing in a pole dance competition in London, Ontario. Being that it was only a 6 hour drive from Binghamton, I thought it would be a fun weekend getaway. I had a half day of work on Friday, but Brian was working his usual hours. My half day kicked off with some lunch at home and an iced tea I bought on my way home. I was dehydrated Friday with a slight headache, so luckily the giant iced tea and tons of water helped. I had just enough time at home to check in on my school team assignments and do my reading for Marketing.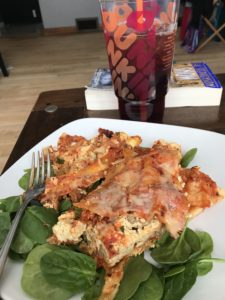 Brian arrived home around 3pm and we finished up packing and were on the road by 3:30. I started the driving and we had some rain/snow weather to drive through initially. Luckily it wasn't too bad, but it was quite windy so controlling my light car was a task. A couple hours into the drive, we stopped for some subs for dinner.
About half way into the drive, Brian and I switched driving. My right shoulder was killing me with the winds and steering. The entire drive was windy and the sun was trying hard to peak through the clouds before it set, but I was glad we didn't have too many other weather elements to face. March weather you just never know I guess even if the calendar says Spring. We stopped for gas just before crossing the border so that we would have plenty of gas in Canada, though prices are pretty similar once you convert liters to gallons and the exchange rate.
We arrived at our hotel around 9:45pm and happy to get out of the car. They even upgraded my room from 2 double beds to a king suite style room. The front desk person told me Brian called to surprise me with an upgrade and then I asked him, when did you call? Because I didn't even think I had given him the hotel info until we were driving. He said "I don't know, I think the front desk lady was making it up." LOL I totally fell for it initially.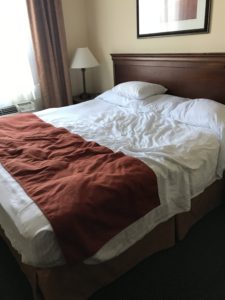 We headed right to bed and enjoyed a no alarm morning on Saturday. The only issue was the room was hot, even for me. It was about 75 degrees and that was too warm for sleeping, but I did sleep until 7 which is when breakfast started. I had a small first breakfast before Brian got up at 8:30 and I joined him for breakfast round 2 lol.
With the competition being in the evening, we had the whole day to explore. We grabbed some coffee (and tea for me) and then found a cupcake shop nearby. Cupcake and tea for a mid morning snack.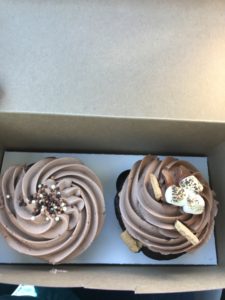 Next it was off to the local mall. I miss wandering around a big mall and this mall was quite nice with skylights and being a sunny day. Well, as always, go to a mall without anything in mind to buy and you will leave with something. Also, I have that luck where you walk into a store that states "40% off everything" and inevitably, the items I fall in love with were already so discounted, they aren't part of the sale. I found 2 awesome new shirts for work though and they weren't bad prices in the end. Brian scored some deals at Mountain Warehouse and I also got some shorts at Gap.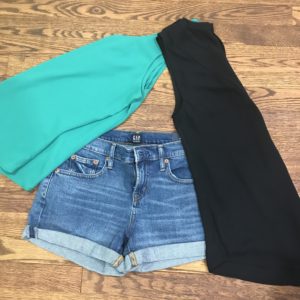 Next it was off to find some lunch. When looking up restaurants, I found The Root Cellar to be highly rated and it was around the corner from our hotel pretty much. They have a ton of veggie and vegan options. We started with the tempeh honey bbq wings and then I had a kale Caesar salad made with vegan parm and vegan Caesar dressing. It was so filling, I took half of the salad back to the hotel to snack on later.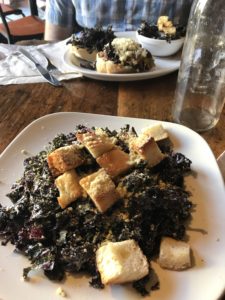 We had a few hours in the afternoon to relax. Brian basically took a nap while I worked on my stats and marketing projects for a bit. The afternoon went by fairly quickly and before we knew it, it was time to head to The Pole House.
We arrived at a perfect time since it was an intermission break. We arrived before the semi-pro group went and my friend was competing in the pro division. It was a great show and the 3 hours flew by watching the different groups. The show ended with awards and then we headed out with my friend and some of her girl friends to eat and chat. I was really enjoying the current moment, so I didn't take many pictures. We didn't get back to the hotel until 11pm, but somehow it didn't feel that late. I was also happy that we could sleep in Sunday morning.
On Sunday, we were on the road around 8:30am, which was a good early start. A quick stop at Tim Horton's for some drinks and breakfast and then we got going. It was only a bit over 2 hours to get to the border and we stopped at my friend Lauren's house to meet her new baby and chat for a bit. Around 1, Brian was getting hungry, amazingly I wasn't, but we of course had to stop for wings while passing through Buffalo.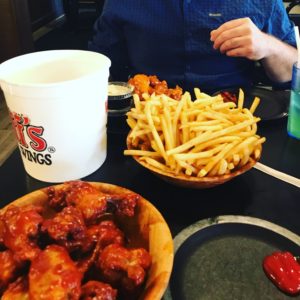 After stuffing our faces and eating too much (at least for me), Brian took over the driving and I listened to a couple podcasts that passed the time quickly. Actually I fell asleep listening to Yoga Girl's podcast and had to restart it after about a 30 minute nap lol.
We arrived home around 5:15, which wasn't too bad as it gave us time to unpack. I actually first went to Wegmans quickly for some veggies and lunch food for the week. Then I unpacked, checked in on my stats assignment, prepped food for Monday morning and got ready for the work week. It was a busy weekend that went by too quickly, but we both enjoyed a weekend away.




Sharing is Caring: