Sharing is Caring:



Hey, it's the last month of the year and I don't think I have done one of these posts since September. Honestly October and November were full of school work and not much else until Thanksgiving. Now that I am done with my first semester of school work and have a little break, I have been enjoying some weekend trips and reading for fun!
So let's get to it…
Current Book: The Crimes of Grindelwald Original Screenplay. I saw the movie the weekend it came out, but when I saw this book in the book section of Target, I had to buy it to add to my Harry Potter collection of course. It's also nice to read something for fun again.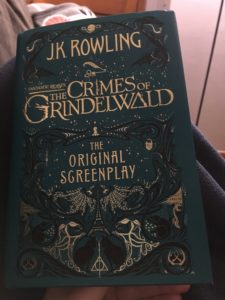 Current Guilty pleasure: Anything with gingerbread or peppermint flavor, aka this is my favorite season of seasonal flavors haha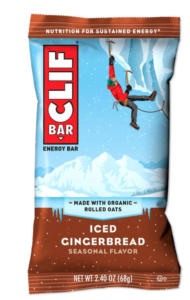 Current drink: Master Brew Kombucha Pineapple Peach, I have been buying 1 or 2 bottles a week as a treat. I think they do help my digestion too. This is the only brand Kombucha I have tried and liked.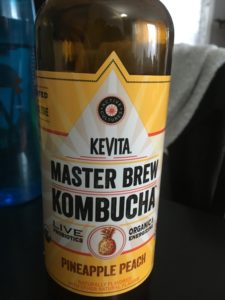 Current Food: chips and salsa, best snack!!
Current want: to break 200lbs on deadlifting. I got up to 160lbs recently, but then I took a step back and am trying out sumo style deadlifts so I lowered my weights to work on that form, but I think I am improving and moving back up towards 160 again.
Current obsession: kombucha? It's so weird because I initially hated kombucha, but I think with drinking sparkling water a bit more and getting used to the fizziness, I like it, plus I feel good about drinking it.
Current craving: time with friends. I feel like I have friends, but it's like one friend per city and not cities necessarily nearby. I definitely miss chatting non stop and catching up. This leads into my current excitement though…
Current excitement: Weekend trip to Ohio for Christmas. Next weekend I have a 5 day weekend for Christmas and my friend recently bought a house in Ohio, not too far from my aunt's so I am heading to my aunt's and my friend's house for a couple nights. I can't wait to catch up, eat cookies and play games.
Current TV show: I have two at the moment that just released new seasons: Fuller House and The Marvelous Mrs. Maisel. Working on both at the moment. Once school starts up again, I turn my focus to school work and writing more so than TV so I was happy when both of these shows released new seasons in December.
Current mood: content, happy to have Brian home and someone to talk to
Tell me your current…
TV show…
excitement…




Sharing is Caring: