Sharing is Caring:



Hello and happy Thursday!! I thought I would jump in for a little Thinking Out Loud today. Here we are one week into March and we have had some crazy snowy weather in the Northeast. Just a week and a half ago, it was 60 degrees and felt like spring was close, but I guess not anymore. Add to that, mother nature just really doesn't want us to be able to predict how the weather will be so you don't really know until you wake up in the morning and look outside. The snow accumulations kept changing for yesterday and then this is what the parking lot looked like after work…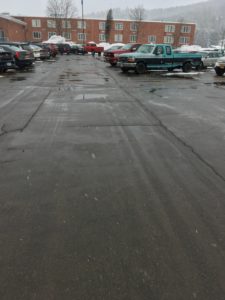 But really why did the schools close?!
However I was happy because it was a smooth drive home. It wasn't so smooth getting into my car though…why can't people park in the lines when there is a bit of snow on the ground (I mean there was a bit of snow in the morning when I parked, but really?! I was in the lines. Good thing I am skinny.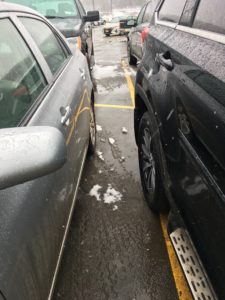 I got home and decided to do a 30 minute yoga flow from Youtube since I missed the gym due to not knowing how the weather would be and I felt I needed another rest day.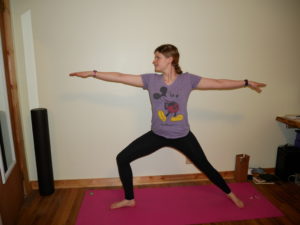 I then ate tons of food, of which I have no pictures, but I seem to be having these hungry days this week and also snacking on sharp cheddar cheese after eating my dinner.
I have had some nice quiet nights this week and caught up on This is Us and listened to a podcast while cleaning up the kitchen and preparing my food for today.
I am ready for the weekend and hoping the snow stays away as I'll be heading to the Flower Show in Philadelphia. I swear there is always some crazy snow weather during the Flower show weeks. I don't really understand why the flower show is in early March instead of late March or beginning of April, but oh well.
Now it's time to relax and read in bed. Assuming I don't fall asleep, because I totally fell asleep at 8:30 the other night when I tried to read.
What do you like to do with a quiet night at home?




Sharing is Caring: