Sharing is Caring:



I have to say this was a pretty good weekend. I mean I got out of the house for the day on Saturday and that was great since cabin fever has been real over here. The weekend temps were in the 40s so it felt like spring, especially since most of the snow we got a couple weeks ago is now melted away. The (brown) grass is showing and it's a bit muddy from the rain, so definitely spring like. Though I hate to say that this spring like weather is probably going away soon. I mean I think we could just jump to March and the first day of spring, right? OK maybe not because I do have a few weekend plans before then that I am excited for. Anyway enjoying any sun and spring like temps that come for now.
Back to this weekend, I went to the Syracuse mall with my friend Alicia to find some dresses for my work party coming up. It's 80s theme but I don't know if we will really be in 80s style. We both just wanted to more or less have a reason to dress up. We had some fun looking at some of the crazy styles on the racks right now and looking through the sales. I tried on this crazy sparkly crop top and sequin skirt outfit.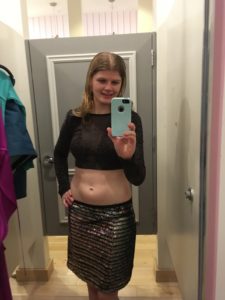 We also found some matching $1 shirts. Actually Forever 21 has a sale going on where things are like 80% off and the sale stuff is all buy 1 get 1 free so we had 6 items between the two of us and the total came to $11 and change when we combined them and got half of our items free. Talk about a deal! As for the dress I landed on, you will have to wait for the Gala weekend to happen at the end of February for the reveal.
The other reason for our visit to the mall was some edible cookie dough. The place just opened in December I believe and it was delicious!! It's nice that I have a place to get a treat since I can't eat ice cream or frozen yogurt. The cookie dough isn't dairy free as I am sure there is butter in it and the chocolate chips were probably milk chocolate, but there are no eggs so it's safe to eat. I went with mint chocolate.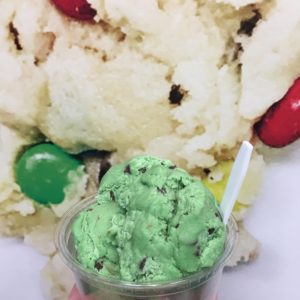 It was a pretty successful afternoon at the mall. I left with a couple Lush products and some Teavana tea that was 75% off since the stores are all closing. I didn't even realize Teavana was closing but I could see why because I didn't want to buy their tea at full price either.
When I got home, I made some dinner and also made this recipe in the crockpot for dinners for most of the week. And no I'm not afraid of crockpots after watching This is Us. Any appliance is capable of going faulty and the crazy hashtags and memes out there about This is Us is just insane.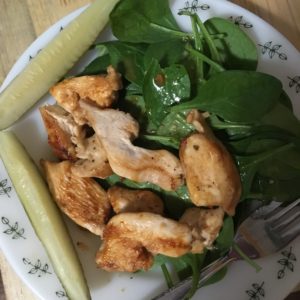 Saturday evening I caught up with my sister for a while as she recently returned from a mini study abroad to India. It was nice catching up and she actually kept me awake until after 10pm which is late for me these days. I think my body just likes hibernating a little more in the winter months. In the summer I can get away with 6-7 hours of sleep, but winter is more like 8-9 hours preferred.
Sunday morning I took my time getting up. I made some breakfast and then headed to the gym for some squats and deadlifts. Overall my gym session went well, but I just felt like I had less energy than normal getting through it. I've been trying to really eat more so that I don't get so hungry after lifting and I think that is helping, but it has been a slow process. It is nice to be back to my regular workout schedule again.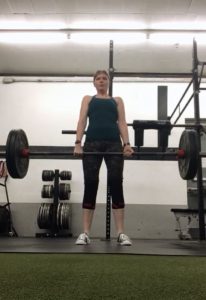 When I got back home, it was time for a snack. I had an egg and roasted sweet potatos and then I decided to make muffins.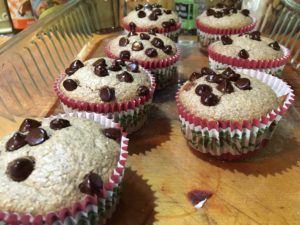 I haven't made muffins in a while and they sounded good. Hopefully they can last as snacks through the week.
I started to watch season 2 of One Day at a Time that just was released on Friday on Netflix. I discovered the show last year while traveling and loved it! Season 2 is good so far. My Sunday was fairly calm which was nice. I had time to work on the computer, listen to podcasts, read and plan out my week.
How did you spend your weekend?




Sharing is Caring: