Sharing is Caring:



This Christmas was a little different from a white Christmas and instead was sunny and warm on the beach in Florida. I love a white Christmas, but I definitely needed some sun as well. It has been very grey in New York and when you go to work as the sun rises and leave when it is dark, it is really hard.
Off to Florida I went to meet up with my mom and sister to visit my grandma. I spent Saturday traveling. While everything was smooth on my travels, it was still a long day since I chose to fly out of Philadelphia which is a 3 hour drive from where I am living. I arrived in plenty of time to park, grab a bite to eat for lunch and not be rushed for my flight.
We took off right on time and the flight was smooth. I spent the time listening to podcasts and music. Once we arrived in Orlando, I headed to my grandma's house to meet up with my mom and sister. They decided to cook up chicken stir fry for dinner which was delicious since I hadn't eaten since before the flight. In the evening, I was pretty tired and after a quick trip to the mall, we headed to the house to get ready for bed. I found a nice Airbnb that was perfect for the 3 of us.
Sunday, Christmas Eve, we slept in a bit. Of course sleeping in is 7am for me. I had breakfast #1 and then around 9 we headed to my grandma's and my sister cooked some French toast for breakfast round 2.
The afternoon we were free and my sister and I headed to the beach to lay in the sun and play around with my new camera lens.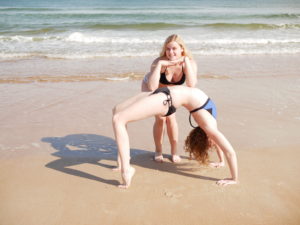 The time on the beach flew by. It was so nice to feel the sun and be in a bikini again.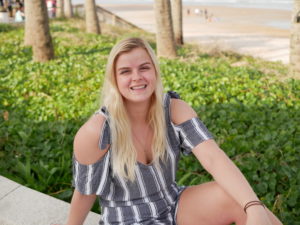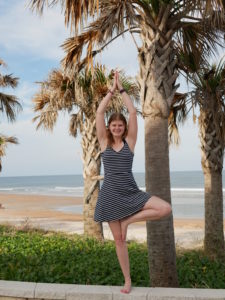 Then we headed over to the Daytona Speedway to see the Magic of Lights show. Apparently it's the first year they have done it. It was still a bit light outside and the gates were not open yet when we arrived so we stopped at the mall again to kill some time. We actually just went to one store and each of us found something we wanted. Then we headed back to the Magic of Lights show and even though it would have been a little better had it been darker, most of it was under the bleachers and it got dark as we went through. The three of us had a blast taking tons of photos of all the lights. It was fun.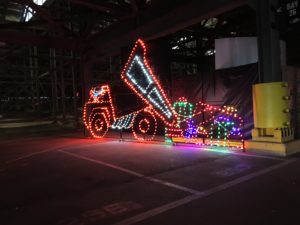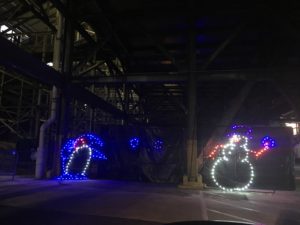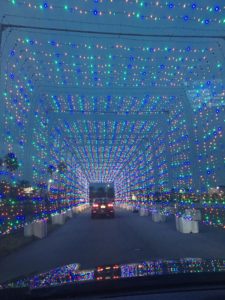 Next it was time for Christmas Eve dinner, a turkey breast, veggies, stuffing, potatoes and gravy. I stuck to eating the turkey and veggies, but it was delicious. In the evening, Theresa was tired after all the time in the sun, but I was somehow wide awake. We watched some episodes of Fuller House together and facetimed with our guys before calling it a night.
Christmas Day!! My sister and mom were leaving for the airport in the morning. My sister and I had one last walk around the area and we took some pictures and said our goodbyes. It was a bit chillier, only a high of 60 degrees, which was still better than New York. I decided to watch a Christmas movie and hang out at the house for most of the day.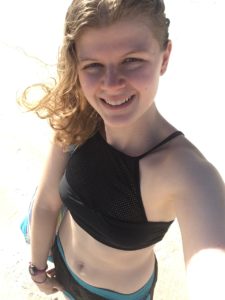 I enjoyed the peace and quiet. I walked to the beach a couple times and got over 10,000 steps!! I wanted to lay on the beach but it was too windy. Walking and getting fresh air though was wonderful and I was wearing my bikini in the breeze while most people were quite bundled up.
At 5 I headed to my grandma's house for dinner and cooked up some of the food my mom left. Then we just chatted for a while before I headed back to my Airbnb to pack and actually go to bed early. I was quite tired.
It was a short trip and a bit pricey since we booked less than a month in advance, but I think everyone enjoyed the time. I certainly enjoyed the beach as it will be many months before I will be on a beach again.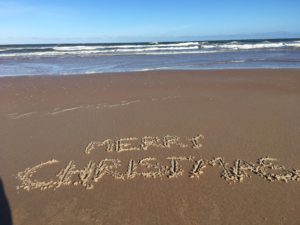 Sharing is Caring: