Sharing is Caring:



This was my 4th Thanksgiving not at home and it was also a tough Thanksgiving for both my family and Brian's due to recent losses of loved ones. A week before Thanksgiving, it was predicted there would be a massive snow storm over the Thanksgiving days. I was glad that the weather changed and all we got was some rain and snow flurries on Wednesday morning.
On Wednesday afternoon, we got out of work early. I drove up to Syracuse for a Friendsgiving. My friend made a 20lb turkey and many delicious veggie side dishes as well as banana and pumpkin bread I filled up on. The meal was delicious and I was definitely stuffed.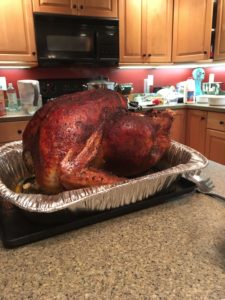 I decided to stay the night up there because I don't particularly like driving at night and it's deer season so that just makes driving at night even worse. It was nice to have a quiet night. We watched an episode of This is Us and then headed to bed.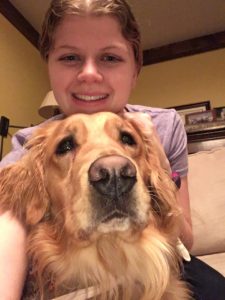 My friend had work early Thanksgiving morning at the hospital so it was just me, her dog and her bf in the morning. I was up shortly before 7am because I fail at sleeping in these days. I enjoyed the peaceful morning and just watched some videos while enjoying my protein bar I brought for breakfast.
I left around 8am to get on the road. There was very little traffic and I had Christmas music playing most of the way. I kind of skipped over Thanksgiving this year.
I decided to stop at the gym on my way home to get a workout in. Honestly when it comes to holidays and days off work, one of my first thoughts is, awesome I can spend longer at the gym!! I don't think these are bad thoughts, I just really enjoy my gym time and like when I don't have to be rushed. It also feels good to be a little active because Thanksgiving tends to involve a lot of sitting around.
I arrived back at the house around 11am. Brian was sleeping. He wasn't going to be home for Thanksgiving as he has been working nights, but he came home to sleep and then take a plate of food to go. Since Brian was sleeping, I didn't do much. I chatted with my family over facetime and chatted with Brian's mom for a bit. I did some reading and cleaning up, but I was kind of antsy despite already getting in a workout.
Around 2 I started to wake up Brian and at 2:30, people started to arrive. We decided to eat at 3 and Brian left at 3:15 to head back to work. Since I had a lunch and snack, I wasn't that hungry at 3, so I ate less than Wednesday night. I also don't like a lot of Thanksgiving foods so I guess that is why the holiday is not too exciting to me. I had Turkey and corn and tried a couple of the other side dishes and then had my cookies for dessert. I'm not big on pie either.
It was great to chat a bit with all the family but with eating so early, we were wrapped up by 5 or so. Honestly the night dragged once everyone left. I decided to work on some bullet journaling to pass the time. At 8, I watched Big Bang Theory and finally saw an episode of Young Sheldon which was good. I'm so behind on Big Bang Theory and need to find a way to watch old seasons online.
At 9, I got into bed but wasn't tired. Now that Brian was awake, we texted for a while before I finally called it a night at 11.
Friday was a peaceful day. I went out to breakfast with Brian's mom and then shortly after I went to a yin/restorative yoga class. The class was like the perfect mid day nap. I was definitely deep in some of the restorative poses.
After yoga I decided to go for a walk. When 50 degrees now feels warm after some 20 degree days, you take advantage. Also the sun was out and I needed some natural vitamin D. I listened to 2.5 podcasts and walked 5 miles. It was great to have that time to myself.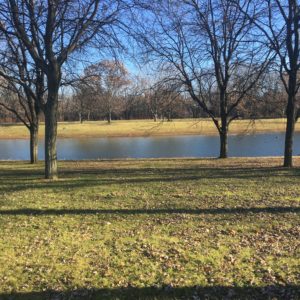 When I came home I had an early dinner/late lunch of turkey leftovers as I tried to make room in the fridge to meal prep for the coming week. I spent the evening catching up on This is Us and watching a movie on Netflix. It was a good night.
Then we were onto the actual weekend. It's always nice to have an extended weekend to rest and relax.
How was your Thanskgiving?
Do you have any traditions around the table?




Sharing is Caring: