Sharing is Caring:



Hey there! Welcome back to another Monday.
Today is going to be a tough day as my family and I have the services for my uncle who passed away last week. I flew to Chicago Saturday afternoon. While flying home was not for the best reason, it was the perfect flying weather with clear skies the entire flight.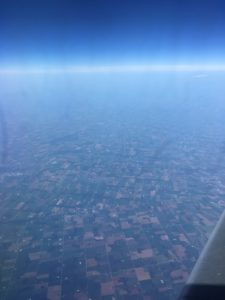 I was on a somewhat small plane but thanks to the nice weather the flight wasn't too bad. I downloaded some podcasts to listen to and the flight quickly passed by. We were even coming in at 30 minutes ahead of schedule and then we did a big loop (that wasn't the most fun as we went through clouds) before landing. By the time we arrived at the gate we were still a good 20 minutes early. I also didn't check a bag so I was able to quickly walk through the terminal and meet my dad at the passenger pick up.
I picked up an Argo Tea on my way out of the airport. Iced mojitea. It's like a mojito without the alcohol and iced is necessary when it's 93 degrees at the end of September…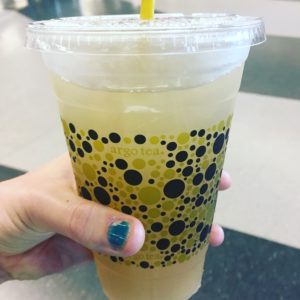 Before I headed to the airport Saturday, I had one thing on my agenda, a massage.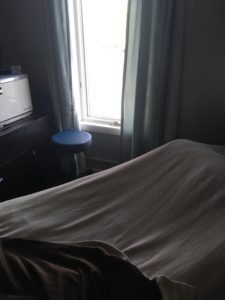 I decided to get two massages this month and I am glad I didn't have to cancel this one. I had a different masseuse this time so her style was a little different but she definitely got deep. I was most surprised at how sore my arms felt as she massaged them and then my neck. OMG the right side of my neck was sooo tight. That was the first thing she commented on when we finished. I was very surprised as usually my shoulders and legs are the tight areas. My head definitely felt a bit lighter afterwards. I had just enough time to shower and eat some lunch after before heading to the airport.
I'll share about my visit home later this week but I wanted to share my workouts from the past week as it has been a few weeks or a month since sharing. I started tap dance this past week and excited for that. It had been 5 years since I last tapped and overall I wasn't too rusty but my calves and ankles certainly weren't used to it. Funny how you don't realize what muscles are used with certain activities until you stop for 5 years. I think it will be really good for my feet and ankles to get more exercise again.
With the warm 80 degree days I also tried to enjoy the outdoors with some walks here and there. Have to soak up those last days of summer weather.
Workouts
Sun 9/17: yoga
Mon 9/18: weights-Bench
Tues 9/19: aerial yoga
Wed 9/20: weights -deadlifts, increased to 105 lbs 🙂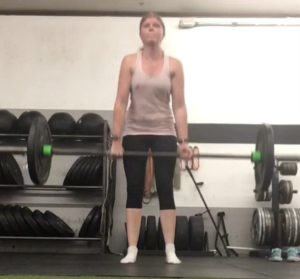 Thurs 9/21: 30 min walk and tap dance
Fri 9/22: yoga
Sat 9/23: rest – massage day
That's all for me today. Hope you guys have a wonderful day.
Anybody else soaking up the last bit of summer weather?




Sharing is Caring: