Sharing is Caring:



I still don't know where August went. The fact that it's September already boggles my mind. The fact that we are another month closer to the holiday season is crazy. This year has flown by. Perhaps that happens when you travel for 4 months of the year, which was still super amazing to make that dream come true. Anyway, it's a new month so it's time for another currently post. Some answers are the same as last month's, but sometimes that happens. I have found that these posts encourage me to read more so I can at least be reading a different book each time haha.
Current Book: Finding My Way (Salty Key Inn Book 2) by Judith Keim. It didn't take me long to finish book 1 and already half way through book 2. I think the series is only 2 books (at least for now considering the second book was published this past June), so I will need to find another book to read after this. Loving having the kindle app on my phone to read whenever I am waiting somewhere.
Current Podcast: From the Heart, Conversations with Yoga Girl. I got really behind on her episodes so I was catching up this past weekend. I just enjoy how real and authentic she is. The latest episode she talks about her struggles with being a mom.
Current Guilty pleasure: chocolate or almond milk soft serve ice cream (enjoying it before the ice cream place closes for the season)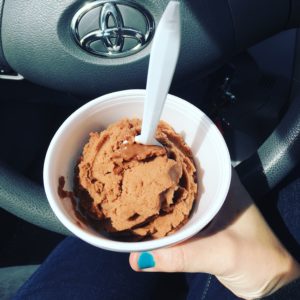 Current drink: water…cause I'm boring
Current Food: pickles and pretzels…having some salty cravings lately
Current obsession: trying to find ways to make certain tasks at work more efficient and always learning
Current craving: see food craving…salty things
Current Need: I would say massage again. My two chiropractor appointments last week helped and some neck cracking really helped loosen my neck, but looking forward to my massage on Saturday. Happy to have monthly massages again as I believe they will really help.
Current Excitement: that it's September and I have Wanderlust at the end of the month!!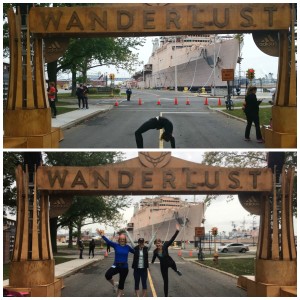 Current Confession: I spent way too much money in the last few days, but I will use the items I got.
Current Mood: content, had a productive day
Current Wish: that warmer weather would come back? Very wishful thinking I know. I also think I should spend every summer (aka our winter) in Australia. Take me back to when I was tan, had natural highlights and could just hop on the train and ferry to the beach.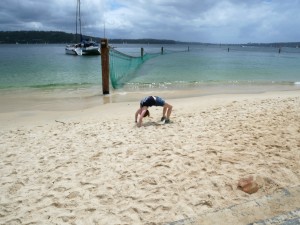 What's your current craving, need, wish??
Thanks Amanda for letting me think out loud.




Sharing is Caring: