Sharing is Caring:



Happy Monday!! I hope everyone had a great weekend. This was my first semi free weekend in 3 weeks and it was much needed. Friday evening I got to head to a vinyasa yoga class. My body was craving a true vinyasa flow class and I loved it. I got to play in crow and side crow as well.
Saturday morning I headed to the yoga studio to take a class and work for a bit before running a bunch of errands. I got back home with my groceries and bags, had a snack and then met up with one of my co workers to go to Spiedie Fest. I love chicken spiedies! The festival had pork and lamb speidies as well, but since I couldn't wait to eat, I wasn't super hungry and just got a sandwich size of spiedies. We walked around and I couldn't pass up a half and half lemonade and iced tea. I didn't taste much of the tea, but it was delicious lemonade.
We checked out a few of the booths, but didn't buy anything. Then we got a funnel cake to share and sat in the grass just chatting for a bit. It was fun to meet up outside of work and I was happy to check out Spiedie fest. One of the things I missed though was watching the hot air balloons. We only spent a couple hours there walking around and the balloons were not launched until 6:30pm. Many people pay for the concert area too. That just started around 4 whenwe left and I was happy to leave because it was getting more crowded with the concerts starting up. I am really not a concert person with how loud it can be and the crowds.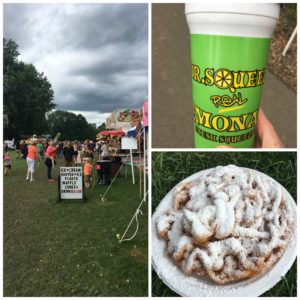 When I got home, I wanted to work on my yin homework, but I also just needed some tv time. I was so busy going to yoga classes in the evening this week and staying late a couple times for month end, that I really didn't have much down time. I am finishing up Switched at Birth on Netflix. I had watched it a few years ago when it was on tv and they just had the finale earlier this year so I thought I would finish the season and a half I missed. It was a quiet evening to myself and I really enjoyed that.
Sunday morning was my first day I could actually sleep in, in the past 3 weeks. I didn't need to be anywhere at a specific time. However, it was finally a sunny day and I was still up around 6:30, but waited until about 7 to get out of bed.
I had some breakfast and then headed off to the gym. It was squat day and my right hip has been acting up so I took it easy, lowering my weights and doing some extra stretching and movements for my hip. As I study yin yoga and learn more awareness about my body, I have realized how unbalanced my hips are and maybe I was leaning more into my right side without noticing before. Hopefully rest and taking it easy will help. I also have a massage scheduled Saturday that I am HIGHLY looking forward to.
After the gym I took a nice relaxing salt bath. Giving my muscles and body some much needed TLC. Then I finally got to work on some of my yin homework and reading, before playing a bit in my bullet journal, trying some handwriting and layouts.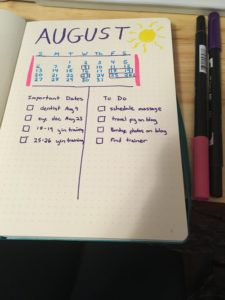 In the afternoon, I headed to a friend's for a BBQ. There was some delicious food, good company and a bunch of dogs.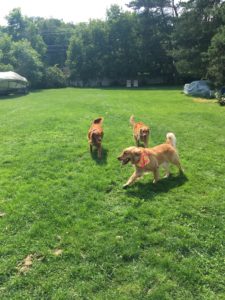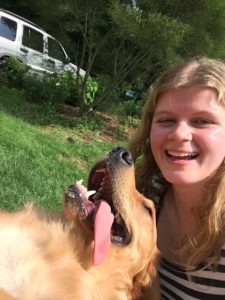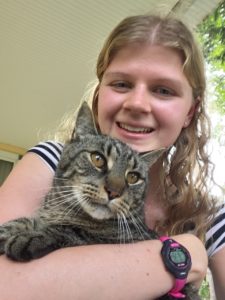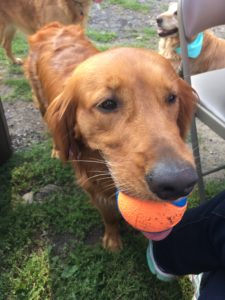 I finally got home around 7 and made my lunch for today and then went back to reading and Netflixing ( <– that's a word now right?).
Workouts from the past week were pretty good other than my hip and shoulder acting up starting Wednesday. The rest and yoga at the end of the week felt good, but I can tell I still need to tone it down for a bit.
Sun 7/30: weights – squats
Mon 7/31: weights – bench
Tues 8/1: aerial yoga
Wed 8/2: deadlifts and yin yoga
Thurs 8/3: rest
Fri 8/4: vinyasa yoga
Sat 8/5: slow flow yoga
What did you do this weekend?




Sharing is Caring: