Sharing is Caring:



When I got my first Fitbit back in January 2014, I was obsessed! I was working my first job which required sitting at a desk ALL day and I quickly realized, I did not hit anywhere near 10,000 steps a day. It wasn't like I was out of shape though. I was a member at the gym and would go about 6 times a week. I rotated between weight lifting, Zumba, swimming and yoga. It was because of getting my Fitbit though, that I made an extra effort and would spend some time on the treadmill which I hated. I was never a cardio person and had somewhat of a fear of slipping off a treadmill for no good reason. I could easily manage to walk on a treadmill though and my gym had tvs on the treadmill which made the time pass by more quickly. Still, it took quite an effort to hit 10K steps a day. Soon though, I was in a competition with my co workers on who could get the most steps and that was motivating. I loved that competition and would often challenge my cousin on Fitbit challenges as well.
Not only was I obsessed with the step tracker and trying to get more steps, but I also was obsessed with the sleep tracker. I discovered how much I really do roll around at night and it seemed my best nights are about 10-15 times rolling. This is still true.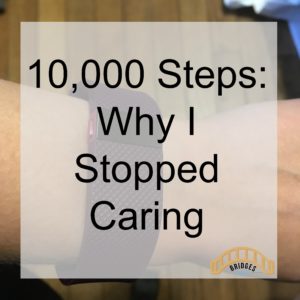 At the end of February 2014, I lost my job and since I planned to move, I spent a good portion of my day at the gym or watching HGTV and TLC at home. I still remember the BEST night's sleep (my Fitbit recorded) I ever got. I had planned a trip out to Philadelphia to explore and meet with recruiters. I stayed in The Windsor Suites in downtown Philadelphia and I think my Fitbit recorded me moving 1 time in the night. It really was the comfiest bed and pillow ever, so I highly recommend that hotel.
In June 2014, I started a new job in Philadelphia. Instead of driving to work, I walked to the train and took the train in. Finally, getting 10K steps a day was EASY!! I would get at least 7K without even going to the gym. I loved getting my star for the day as I hit 10K steps or more each day of the week.
Fast forward to when I left that job in December 2016 and went traveling for 4 months of this year, traveling met a TON of steps. I think there were few days where I didn't hit at least 10K. Some days we were just driving a lot but the van we had would hit little bumps and I could get 2K steps while driving.
Present day, I just started a new job 3 weeks ago. I drive to work again, which has its pros and cons. The good thing is I am in a small town so traffic is nothing. The down side is very few steps. But actually, I've decided I don't care about the steps anymore. Yes I still wear my fitbit and I am curious some days and still love the sleep tracker. I also upgraded to the HR fitbit last year so I love that it counts stairs and tracks my heartrate. It was actually interesting to notice that my resting heartrate has lowered a bit over the last year, just walking more in traveling maybe? I don't actually know how accurate it is.
Here is the thing though; just walking does not make me feel in shape. For the last 7 weeks or so since moving, I have been weightlifting at the gym twice a week (which I will be increasing to 4 times a week soon), doing yoga 3+ times a week and occasionally walking in the park. I was walking about daily before starting my job partially to hit that step goal and partially to get out of the house.
Since getting back into weight lifting though, I feel AMAZING!! I've actually lost 4 pounds so I am technically down to my pre travel weight as I was carrying a few extra pounds there. I am also feeling much stronger. My black work pants fit better than they did when I interviewed for my job. I may not have a visible 6 pack, but my abs feel so much stronger.
For me, I've decided I don't need 10K steps a day. I workout enough and weight lifting always seems to agree with my body more than cardio and even more than only yoga does. My yoga each week is helping to aid my weight lifting and I love the relaxation but I can't only do yoga.
For now, on the weekend, I try to get out for a walk to enjoy the summer temps. It's nice to hit 10K even if just once or twice a week, but I don't care about making it to 10K every day. Of course, I hear my company sometimes does Fitbit competitions for gift cards and you know I will be participating in that. Until then though, I don't care about the number of steps. I am feeling so much healthier, making smart food choices and increasing my weights at the gym. What matters most is how you feel, not the 10,000 number blinking on your Fitbit.
On another note, part of why I love the Fitbit is to make people aware of how much or how little they walk. I think it is a great tool to encourage people to get up and walk around the office a few times a day or just get outside for a walk. I, personally, don't have any trouble with fitness motivation, but if you do struggle, I recommend the Fitbit, since walking is a great place to start.
What are your thoughts on 10,000 steps?




Sharing is Caring: