Sharing is Caring:



Happy Monday!! Can you believe it's the last week of June already?! So in New York State, kids just graduated high school this weekend. I can't imagine graduating so late. I mean my high school literally had the seniors out a month ago…I guess I should feel lucky Illinois State doesn't have Regents Exams for seniors. I don't really understand them but they are state tests issued in June in NYS. NYS also starts school after Labor Day, whereas Illinois starts the week before Labor Day. While it wasn't always fun to start school in August, it was great that we had a few days of school (as sometimes we didn't even start until Wednesday) and then a 3 day weekend. Forget learning anything that first week of school. All the homework is basically for the parents as I remember all the permission slips and things my parents had to sign that first day or two.
Anyway, it is officially summer on the calendar, which is awesome. I don't have any summer trips planned since you don't really get vacation your first year at a new job, but I do hope to get to some state parks throughout July and August. I feel pretty lucky (again) that I have seen quite a bit of upstate NY, but there is still much more to explore.
This weekend went by pretty quickly, but it was a good one. Friday after work I headed to yoga again. I am really loving getting back into what I know and the vinyasa flow class with some challenges with ab work. I got home around 7:30pm and warmed up some dinner. I learned the previous week that cereal for dinner does not work and so I had actual protein with a turkey burger. Brian's parents came to town on Thursday and his mom left Friday morning to go to her nephew's graduation down on Long Island. Around 9pm, Brian's dad stumbled upon a show about New Zealand and I actually stayed up to watch it until 10pm. I was wide awake! This surprised me as we had 3 dogs stay with us (Brian's parents 2 dogs and his aunt's puppy) Thursday night so I didn't sleep great. The show was really interesting though and it's awesome to watch a show and be like I've been there. For 3 weeks in New Zealand, we covered a lot and there were only a few places mentioned that I know we didn't see.
Finally at 10 I headed to bed since I had to be up semi early for yoga. Of course I don't know why I bothered to set an alarm when we had 2 dogs in the house. Greta was first to come into my room, check to see I was still there and then walk out at 5am. Then Lucy was in and out, hopping on the bed and would only stay while I pet her until 6:30am when I finally was like, well I might as well get up.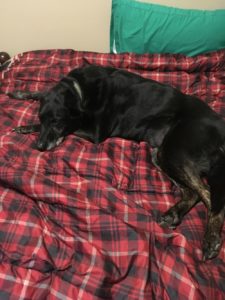 If every day (minus the 5am dog wake up) could be like Saturday, that would be amazing! My day started with yoga then I had an early lunch and headed out to a massage. I have been looking for a massage place for a few weeks and yesterday while at work my shoulders and neck were so tight and I was like, I really just need a massage. I found a place that had intro massages for $49 and was surprised when they offered me an appointment for Saturday.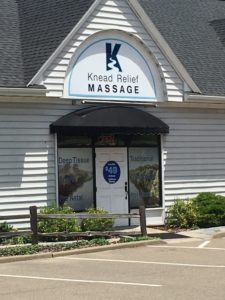 The woman that did my massage was amazing!! She spent a lot of time on my neck and shoulders and did some stretches and then really dug into my legs, glutes and hips. I relaxed and even when my mind tried to go elsewhere, it was kind of that hurt so good pain that forced me to focus on breathing through it and enjoying the massage. My head was definitely lighter afterwards. The place has a monthly massage membership after your first massage and I think I will be signing up. July is quite busy for me though so I will probably start in August. The great thing though is if you don't use a massage one month, it just rolls over so you could get 2 in one month as you have already paid. I think that is a nice benefit.
After my massage, I stopped at Wegmans. I was kind of glad I went in the afternoon as they were quite busy with catering with all the graduation parties happening this weekend. The afternoon was busy, but not bad. I came home and started some meal prep since it was just me at home with Lucy. Lucy likes to sleep most of the day so it was easy with her home. I cooked some chicken on the smoker, roasted some sweet potatoes and even made peanut butter cookies. All this, while also doing my laundry, vacuuming in between, listening to podcasts and taking Lucy out. It's no wonder 5pm rolled around so quickly. I was snacking so much I decided it was dinner time and ate up some leftovers in the fridge.
When I finished eating, I had the urge to write for a while. I hadn't spent much time at my computer and it was nice to take a writing break. From yoga, massage, cooking, beautiful weather, it was the perfect day. Brian finally returned home in the evening as well. We were going to get ice cream but it was late so I decided on making drinks instead. We had fresh mint growing in the backyard so I pulled some leaves off and then muddled them with blueberries and a bit of sugar. I mixed that with some iced tea and some sort of alcohol Brian had on hand. I make mine super light and even though I made Brian's stronger, he said he barely tasted the alcohol too and liked it. I hadn't had a drink since Barcelona back in April so it was a nice treat to enjoy the evening with Brian.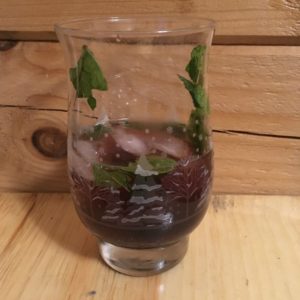 Sunday morning, everyone was pretty much up around 6am. I tried to sleep in a bit, but got up at 6:45. Brian's mom brought bagels back from Long Island, so I toasted one up and put butter and cinnamon on one half and then peanut butter on the other half for breakfast. I figured it was OK to have a bit more carbs than I usually do since I was heading to the gym anyway. Plus it's Long Island bagels!
Eventually everyone bugged Brian enough to pull him out of bed around 8:30am. I headed to the gym at 9 and enjoyed my squat workout. I actually increased my squat weight and squats felt AMAZING the day after my massage. I seriously feel so good and much looser.
After my workout I came home and made a smoothie. Then I decided to treat myself a bit more and not only wash my face but also use some of my New Zealand mud for a face mask.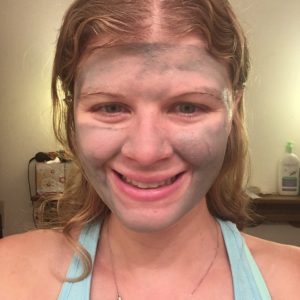 In the afternoon, I decided to head out for a walk as it was a beautiful day. Even though I got drizzled on in the beginning, the clouds parted and the blue skies and fluffy white clouds came out.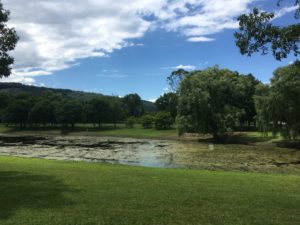 I wrapped up the day watching Moana on Netflix. FINALLY!! It was really good. Then we had dinner and relaxed the rest of the evening.
Thanks Katie for the link up.
What's your favorite way to treat yourself?




Sharing is Caring: