Sharing is Caring:



Happy Monday!! I hope everyone had a great weekend. Mine wasn't too busy, mostly filled with the usual yoga, workouts and running errands. I did enjoy some much needed sleeping in on Sunday as well. Starting off the MIMM with Friday evening.
Friday
After work on Friday, I drove straight to a yoga studio. I decided to try out a vinyasa class. We did a plank series that totally kicked my butt. Plank, such a simple, yet challenging move. Add to plank, some downdog crunches and holding 3 legged dog for multiple breathes…yeah it was a workout. I've been doing lots of slow and restorative yoga lately, so I was craving the workout and a vinyasa flow class.
I came home and munched on snacks for dinner. I didn't really have anything left that was prepped. Soon it was 9pm and I headed to bed. I felt tired and a little sick. I think I overdid it on the cereal for dinner eating. Eventually, though I fell asleep and I woke up in the morning feeling better, though I still felt like my head wasn't screwed on right.
Saturday
I headed to yoga in the morning, hoping it would help me feel better. It did help a bit. Afterwards, I headed to DSW to look for some new shoes for work. Then I noticed a Banana Republic Factory store in the same plaza, so I stopped there as well. Always, when I am not looking for something, I find something. The good news is that both shirts I left Banana Republic with were on clearance and already had been further discounted. Two shirts for under $20 when one of them used to be $40 full price. Score! I have to say that was the highlight of my day. Sometimes you just need a little retail therapy.
Then I headed to DSW and within 15 minutes, I found a pair of comfy shoes. I paced the aisle in the store a few times with them on and they were comfy. Hopefully they are comfy wearing them in the office. I do know they are at least better than my current pair because they have a wedge and aren't totally flat. I just really hate flat flat shoes. I would rather walk barefoot.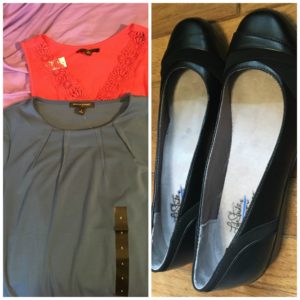 After that, it was time to go to Wegmans because as I mentioned, I was running low on food. That stop didn't take too long and then I was home to relax. I had some soup for lunch and drank tons of water. I knew I was dehydrated in the morning when I nearly got a Charlie horse in my leg. I felt my muscle start to spasm and stopped myself from stretching further. Funny cause I was literally just talking to my coworkers over lunch the other day about how painful Charlie horses can be and how they can stem from dehydration. I should probably learn to take my own advice.
Brian was supposed to be home Saturday but plans changed and that was fine so I was able to lay low. I worked on some meal prep, laundry, reading and playing with a puppy (belongs to Brian's brother's girlfriend).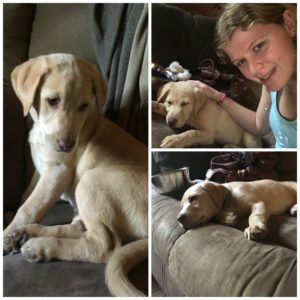 Sunday
Sunday was my sleep in day and even though I was mostly awake at 6am, I stayed in bed until 8:15am and you know what, it felt wonderful. By the time I got up, I felt more refreshed and definitely felt better than Friday night and Saturday. I decided to make some protein pancakes, but instead of using banana, I subbed apple sauce. Let me tell you, DON'T do this! They turned out gross and I could only manage to eat a few bites before grabbing a protein bar and just eating that for my breakfast.
After breakfast, I got ready for the gym. It was squat day and I got some knee sleeves last week to try out. Even though I still need to work on getting the knee sleeves a bit higher on my leg, I feel they really helped with my squatting, protecting my left knee from caving in too much.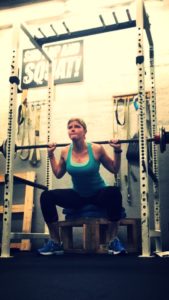 Honestly the rest of my Sunday wasn't too exciting so I won't bore you. But I do want to say Happy Father's Day!! Dug out this photo from 1993 with my dad.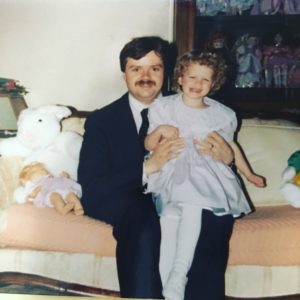 What did you do this weekend?




Sharing is Caring: