Sharing is Caring:



And like that, the weekend is gone. It's also May!! April really flew by in a flash. This week is supposed to be really rainy 🙁 , while I prefer rain over snow, the grey days are definitely harder to get out of bed and be motivated. As long as I get myself to the gym though and work up a bit of a sweat, it starts my day on the right foot.
Last week at work literally drained me. I was so tired by the time Friday came. Brian arrived on Friday and we ate dinner when I got home and just sat on the couch watching Netflix and HGTV until it was time for bed. Our couch is dangerous, as in, it is so comfy it literally puts us both to sleep. I'm surprised we haven't spent the night on the couch yet.
Saturday morning I was still sleepy. I did start off the morning on a good note, though. I decided to try Lexi's Sweet Potato Frittata. It was my first time making a fritta, since I'm not big on eggs, but I knew Brian would enjoy it for breakfast. I love making breakfast for 2 instead of just 1. I subbed the spinach for broccoli since I was out of spinach. I also had to scale the recipe down a bit to fit my pan, but it turned out delicious. It was perfect for 4 servings, though I probably could have eaten 2 servings as I wasn't that full and we ended up having an early lunch.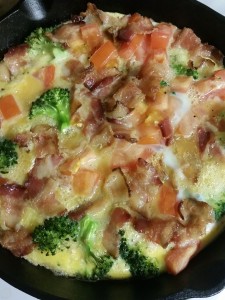 After eating, I headed to Wegmans. When I got back and put everything away, we headed out to Chick-fil-A for lunch. I love their garden market salad.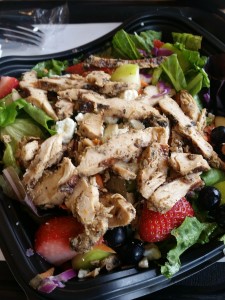 From there, we headed to the city to the Franklin Institute to see the Pixar exhibit. Can I just say WOW! I know animated movies take years to make, but I never realized all the steps and mathematics involved. After watching and playing around in the exhibit I definitely think that is somewhere, where my math degree would come in handy. As many of the employees described in the videos that were in the exhibit, there are always challenges with each movie and it is so rewarding when you work on maybe just one character for a year and you pass on that final product to the screen for families to bring that character into their home. But really, all that abstract math I studied in college, they use integrals and all those letters instead of numbers as they figure out for example how the light should reflect off of a car in the movie Cars. It was really really cool. Yes I'm a nerd when it comes to math ;).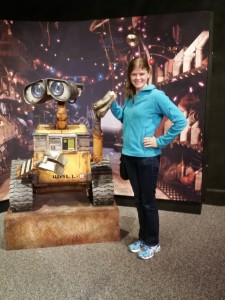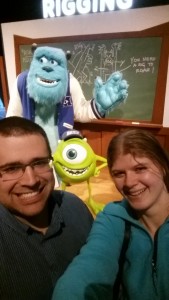 I checked the job openings when I got home and nothing is really open but maybe if I can get more into programming and such in the future, it could be a reach goal for me.
A couple hours at the museum and then we headed back home. We didn't have anything planned for the evening. We made some dinner. I did some yoga outside and then we watched the Minions movie. Oh how I love those minions.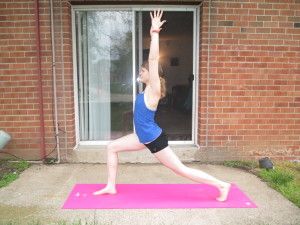 Sunday morning I was feeling more energized than Saturday. I slept better too, so that probably helped. After eating the leftover fritta for breakfast, I decided to head to the gym for a sweaty but quick workout. I also finally got some things done around the apartment and lots of meal prep. I am definitely set for the week with a full fridge and freezer.
I taught a yoga class at noon and then met up with Brian at the mall across the street to go to The Jungle Book. Luckily we planned for the 2:15 movie because the later movies were already sold out. It was a popular day for the theater since it was rainy. The movie was really good!
Since we took separate cars, Brian was craving chicken wings and decided to pick some up for dinner while I finished meal prepping for the week. Meal prepping can be a lot of work but I love spending time making new recipes and favorite recipes in the kitchen. It also gives me more time in the evenings during the week especially when I have to teach in the evening. I am set with shredded chicken for salads for the week and cauliflower fried rice with tofu and turkey burgers in the freezer for dinners.
We ended the night with chocolate and watching 30 Rock on Netflix.
What do you like to do on rainy days?




Sharing is Caring: