Sharing is Caring:



Happy Monday!! I had a pretty good laid back weekend mixed with good workouts. Work hard, rest hard?!
Friday I went for a lunch time walk along the river, fully enjoying the weather and the views. I was thinking about how happy I was. I don't know what it has been lately. I feel just so much happier. I think the sunshine everyday and getting out for a walk during lunch time has helped a ton. For a while I was super stressed about all the things I had to get done, but lately, I have been slowly taking those things step by step to make progress and have been living in the present more.
Well just as I was thinking all this, I turned around to make my way back down the trail and back to the office when I heard sirens. I was on a bike path and under a bridge with a highway, so I first thought they were coming from above me but then they sounded really close. I turned around and noticed 2 police cars driving down the bike path which is really only as wide as a car, so everyone was moving to the side. I got to the stairs to the street where I came down and that's where the police cars were. It turned out someone had decided to jump off the bridge to the river, most likely attempting to kill herself. I was there just as an emergency personnel was swimming out to the patrol boat and they were pulling the person into the boat. The person looked to be alive and I stood by some other people watching and we were all hoping that she gets the help she needs.
I was a bit shaken as I walked back to the office about what had just happened. Talk about quite the lunch break!
I started thinking about my life and even though sometimes I am lonely, I always find a way to cope and lately have been enjoying each day. I know this isn't the greatest story to read on a Monday morning, but I wanted to share it because I think it is so important to reach out for help if you are going down that path. Sometimes I just take some time to journal and that helps me. I am still writing down what I am grateful for each day and Friday, I was grateful just for Being Alive.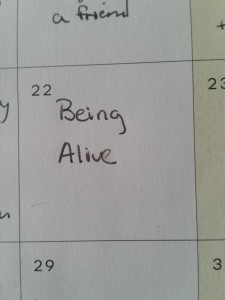 Moving onto more positive things for marvelous in my Monday. Friday night I had a long phone conversation with my dad as it was just his birthday Thursday and I couldn't reach him Thursday. It was nice to catch up. I then decided to watch the movie, She's the Man. It was playing at the gym the other day (we have a cardio theater where you can bike, run or go on an elliptical and watch whatever movie is playing). I then made my way to bed.
Saturday morning around 5am, I woke up to a brief charley horse in my leg, OUCH. I knew I hadn't had enough water the other day. I was able to fall back asleep until 7 at least and then got up to make protein pancakes and drink a ton of water.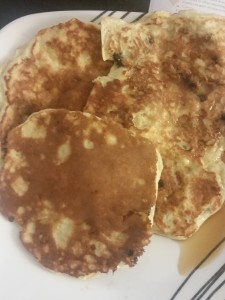 I headed to the store and then got a workout carrying tires to my car as I was getting an oil change and swapping my winter tires off. Last year I waited until June to do that, but I figured I was due for an oil change and best to do them together. My winter tires came in handy the first two weekends in April with snow, but I am hoping we have moved past that.
While my car was at the shop, I went next door to the gym to swim, convenient. I was worried about my leg bothering me, but it actually felt nice floating and kicking. It did start to bother me around lap 80, but I somehow pushed through and got to 110, just over 1.5 miles. My fiancé now calls me Dory because of my long swims. I told him I have a better memory than Dory though lol. [Side note: Can't wait for Finding Dory in theaters in June!!]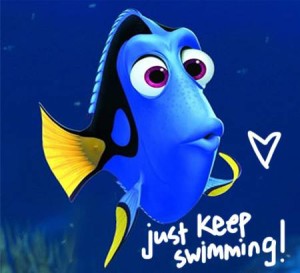 It was pretty much perfect timing when I got back to the shop as I only had to wait 10 minutes for my car to be done. When I got home and got my second tire workout carrying tires back inside, I was hungry so immediately I found some food, turned on HGTV and ate.
I had so many thoughts about different blog posts and things I wanted to share on this space, that I grabbed my laptop and just started typing out the ideas while watching HGTV. I could really watch HGTV all day…
I finally moved off the couch and started dinner early. I was still kinda hungry. I ate dinner around 4:30, a bit early. Then I was satisfied for a while before eating some chips for a snack later. I also enjoyed a bit of yoga, the most I moved after swimming lol. Then it was back to writing and more HGTV. I'd say it was a perfect balance of productive and relaxing.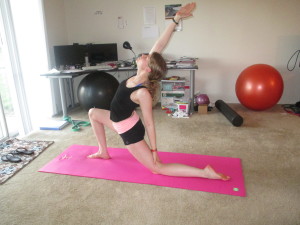 Sunday morning the sun woke me up early but that was fine as I had a very productive morning. After eating some breakfast, I headed to the gym for a quick workout. When I got home, I did some cleaning, meal prep and reading before heading out to teach yoga at a different gym.
After yoga, I continued with meal prep and also ate some of it for lunch. I made cauliflower fried rice with some chicken. Rather than being completely lazy, I decided to tackle a few boxes in my closet. I sorted some more stuff to get rid of and also made a couple piles of some things I would like to try to give away. I realized that many of my boxes are books and maybe one day I should get a bookcase, especially as I keep buying books to read these days…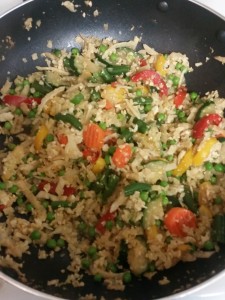 It was a beautiful day outside, so after a while of being inside and knowing everything was prepped for the week, I decided to take a walk. I enjoyed the fresh air and can't wait until pool season starts so I can head to the pool to soak up some sun.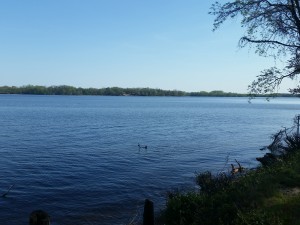 Did you do anything fun this weekend?




Sharing is Caring: