Sharing is Caring:



And just like that another weekend is gone. This weekend was very laid back. For once I didn't have any plans and the best part was, Brian was able to come down for the whole weekend and not be rushing off back to work. So for those reasons, it was marvelous.
But first, before we get to the weekend, Thursday night I got my haircut (it's only been about 10 months since my last one). I love when I get my haircut and enjoy my hair being straightened for a bit. I love my natural curls, but my hair doesn't tangle so much when it is straightened, so it's fun to wear down and play with. I got many compliments at work as people don't see me with my hair down.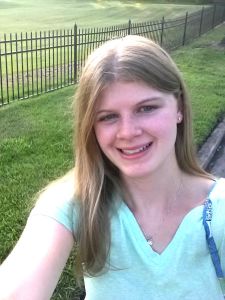 Friday night, I got back from work and Brian arrived shortly after. We both were not too hungry, so I made some avocado mint smoothies for our dinner. Then we enjoyed a walk and finished watching Harry Potter #5 that we had started last time. I finally got a DVD player (for free from a friend during my trip to Buffalo a few weeks ago) which makes it easier than setting up Brian's laptop hooked up to an external DVD drive (because laptops don't have CD drives anymore…) and then hooked up to the tv. However I don't have a remote control, but there's an app for that! Unfortunately the app only works on Brian's phone so I need to go get some sort of universal remote or something. Friday night Brian and I barely lasted until 9:30pm…guess we're getting old…
Saturday morning with no alarm set, we slept in. I got out of bed around 8am I believe. I had some cereal and bacon for breakfast and worked on some of my own things before Brian got up eventually. The weather was a bit unpredictable and I had a big shopping list for Wegmans, so we headed over to Cherry Hill, NJ and first stopped to check out the mall. The mall wasn't as big as I thought and I had not planned to buy anything really, but then we passes Victoria Secret and they were having 7 for $27 panties. I have been waiting for that sale again and was probably too excited to pick out new underwear haha.
Then in Macy's I finally found the affordable, comfy sheets that we like. I only bought one set last year when we got our bed, so it was nice to finally get a second set.
Brian and I then decided to have a bit of an early lunch at Bob's Burger Place at the mall before heading over to the movie theater. This burger place was good. We each got burger topless salads, which is a burger without the bun and salad greens underneath. I think more places should offer this. It was so good and sweet potato fries on the side.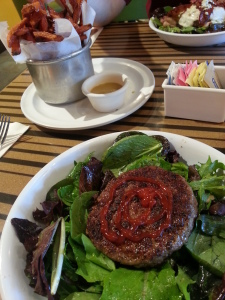 Then it was time to see Minions!!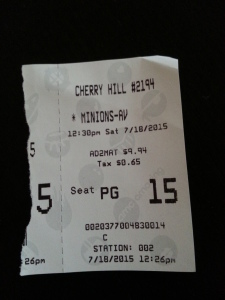 And finally we hit up Wegmans for lots of groceries. Since the rain managed to hold off and it was nice and sunny when we returned, we headed to the pool for a bit. Brian's first time getting to the pool this summer and we enjoyed it!!
In the evening, I enjoyed cooking up some zucchini noodles for us for dinner as we watched Harry Potter #6. We both were falling asleep towards the end though and managed to barely stay awake until 10pm…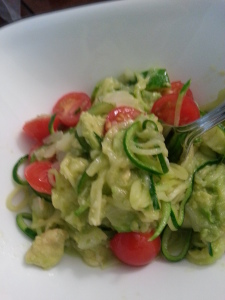 Sunday was a more laid back day. The only time we went out was to go to Walgreens for more sunscreen LOL. Besides that we spent the morning just laying around and watching Harry Potter #7 part 1. Yep it was a Harry Potter marathon weekend for us.
I enjoyed some yoga outside for a bit before noon (when our heat advisory which goes through today started).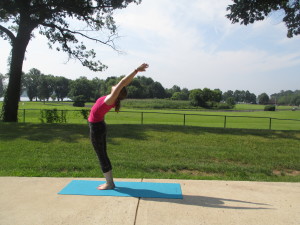 I was sweating after like 15 minutes as it was already almost 90 outside.
After some lunch, we got our swimsuits back on and headed to the pool shortly after 2. The pool was pretty packed, which is no surprise when it is 95 outside with a heat index of 100 degrees. We found some chairs and it wasn't long before we jumped in the pool and it felt amazing to cool off.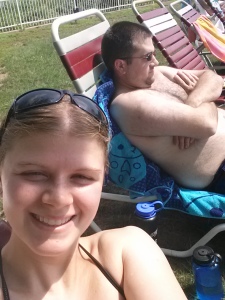 We headed back to the apartment shortly after 4 so we could shower and then make dinner. Brian made steak and I spiralized some sweet potatoes and mixed them with peas and made some homemade guacamole.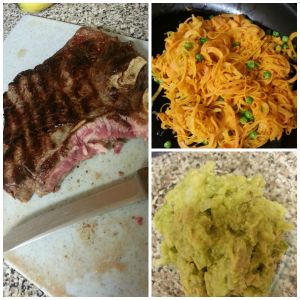 Delicious dinner followed by single serving cookie dessert.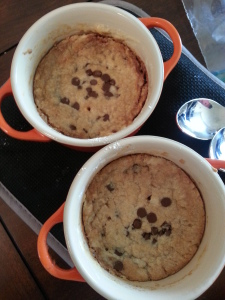 We ended the evening with a walk and then watching my usual Sunday night Food Network shows. Again I barely stayed awake. I blame our super comfy couch that just makes you want to sleep.
Definitely the most laid back weekend in a while. Sometimes it's ok to be lazy for a couple days and there was still quite a bit of walking and swimming.
Now time to head out for work.
Do you like to have laid back weekends with no plans?




Sharing is Caring: