Sharing is Caring:



Hey guys!! Today is my 25th birthday!! So you know what I am excited about? I can now rent a car without that extra $20/day and I am looking forward to lowering my car insurance. OK that isn't all that exciting but it is in some ways, more money in my pocket for future travels right?
Anyway today is Thursday which means it's #ThrowbackThursday or #tbt. After looking at my Timehop today (yeah I am addicted to it), I thought it would be fun to put together some of my pictures of my previous birthdays. I even found some really old ones in my 1 photo album I put together. Once upon a time sometime before I started college, my parents found my box of baby pictures and basically it was the pictures of me up until we moved when I turned 7 years old. These pictures were lost for a while which made finding a baby picture for class projects really difficult, but luckily it was eventually found. So I spent some a lot time sorting through them when my friend gave me a photo album for one of my birthdays. I have to say that was one of my favorite gifts. I know things are all digital now, but I still like photo albums and flipping through the pages. Maybe I will make one on Shutterfly sometime. But where were we, let's get back to me, because I mean today is all about me right? Well and Susie, cause it's her birthday too 🙂
So this picture was from sometime around my first birthday is my guess. See, I was adorable!!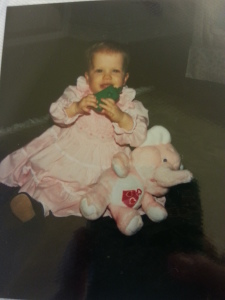 Next let's skip a few years and jump into my 5th birthday. I had my 4th birthday at McDonald's in the play area. There was a carousel. I have no idea how this was fun and I don't remember the last time I ate McDonald's but yes I had a birthday at McDonald's. I remember watching the home movies of the times, which reminds me, I still need to convert those to DVD sometime and off of those little VHS tapes.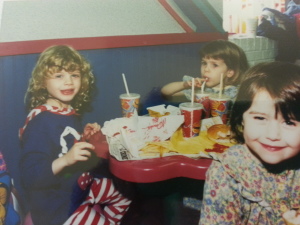 Then my 6th birthday was at Chuck-E-Cheese because pretty much every kid had at least one birthday at Chuck-E-Cheese. My sister was only a few months old at the time.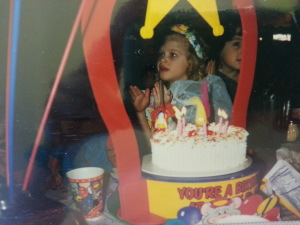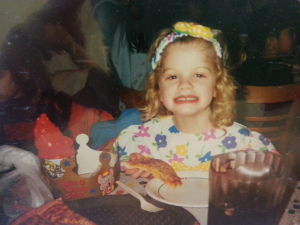 Don't you just love the 90s style of clothing!!
Now let's jump a decade (because my old pictures, if digital, where most likely taken on my dad's digital camera so those pictures are somewhere on discs at home). So 16th birthday, we played Twister!!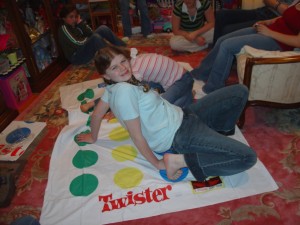 Then let's jump to my 20th birthday, my second year at University at Buffalo. My bff, Mercedes came to visit and it was my first birthday with Brian in my life.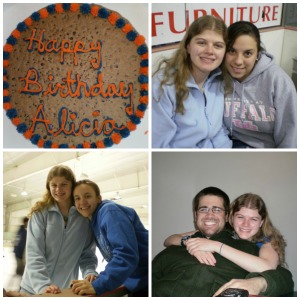 My 21st birthday was the most adventurous in Australia. My friend Jenny took me to the Blue Mountains and bought me a piece of cake at a chocolate shop which was so good! Then a couple days later, I climbed the Sydney Harbor Bridge, because that is what I wanted for my birthday. Plus it fell on our semester break. Actually I only went to school 5 times on my birthday in my 22 years, as it was normally spring break.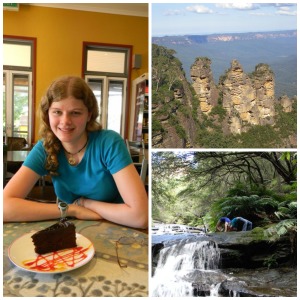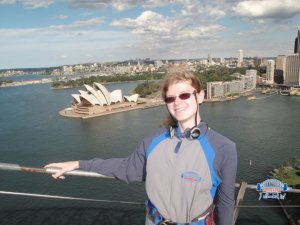 My 22nd birthday in my apartment, senior year. Love this candid photo of me and Brian and my cookie cake of course. A cookie cake from Mrs. Field's was usually my only request for my birthday and my favorite part was that he remembered to get my high school colors, orange and blue.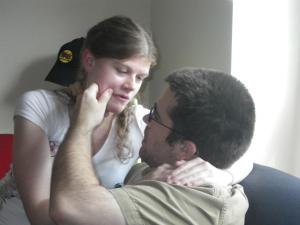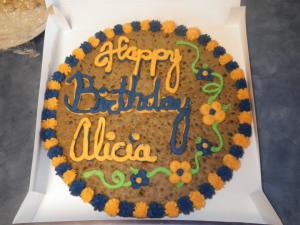 We're skipped 23 because that was the worst, basically everyone forgot my birthday.
So onto 24. I was unemployed and just had a fun adventure in Philadelphia, NYC and DC before coming home and then I drove to Michigan to be with my bff Mercedes and her new baby for my birthday, because I was determined to make it better than my 23rd birthday. I spent the night there and woke up on my birthday and got to hold this little girl. Then I came home and found out that my mom actually bought me a cookie cake and a spiralizer (probably my most used birthday present ever).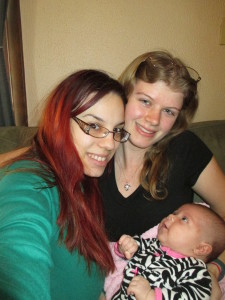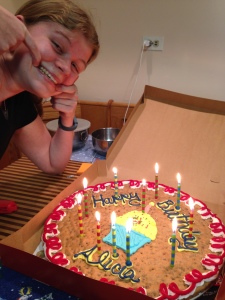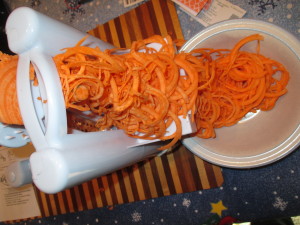 And now here I am a year later, a quarter of a century old. Looking forward to lowering some costs and saving more money for adventures. My co workers got me a cake and decorated my cubicle. First time my cubicle has been decorated!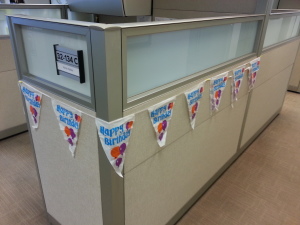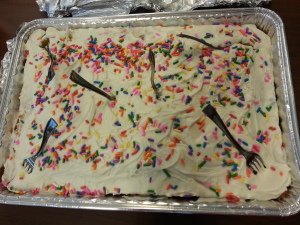 Then today I got another piece of cake and we had a lunch and learn session with delicious food at work. I already have a lunch with co workers tomorrow and a dinner tomorrow night as well. Basically this birthday seems to be about eating and eating. I guess I will take that. After all other people paying for my meals sounds good for me to save up money too!!
Since there is no Mrs. Field's around and it is just me this year, I made myself a cookie cake last night. So yummy!! Cookies > cake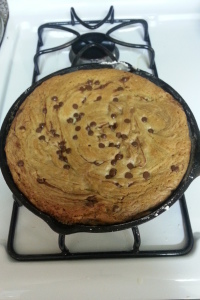 Also I can now do a headstand which I am pretty proud of. Still working on the second variation but it has been a while since I tried and I felt stronger today. I am definitely planning to build up my muscles again over the spring and summer to get back where I was before yoga teacher training and even stronger!!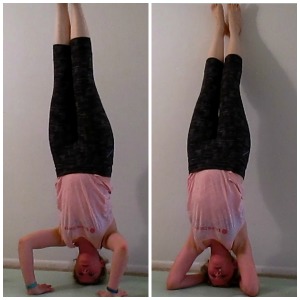 Hope you enjoyed my birthday throwback!!
What do you look forward to for your birthday?




Sharing is Caring: