Sharing is Caring:



Happy Tuesday!! I am linking up with Becky today for some treats!!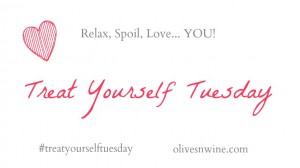 I have a lot to share with you. Firstly I am moving today so that is the treat, not the actual packing and unpacking of boxes, but I am excited for this new apartment even though it is smaller, we have a river view and we will have an outdoor pool from Memorial day to Labor day and we are on the first floor with a patio 🙂 I am looking forward to the trees budding and the grass turning green again for some good yoga photos outdoors this spring and summer.
So besides moving, I bought my ticket for Glow Retreat in August with Katie, Heather and Kasey. I am so excited for this! I was sad I couldn't make it last year but after being unemployed and just starting a new job, it didn't happen so I made sure to fit it in my vacation time for this year. What is even better is now that I am on the east coast I am going to drive to the cape. I haven't been there before either, so it should be a fun trip.
Last Thursday I treated myself to a restorative yoga class. They only have it once a month at the yoga studio so it was nice to finally make it to the class before moving. The hour and 15 minutes flew by. It was like napping in different positions, perfect for an evening class.
Then on Saturday I treated myself to a massage. It felt amazing! I also added in a hot towel foot wash.
Saturday afternoon I headed to the Philadelphia outlet mall with Brian. First on my list was sneakers.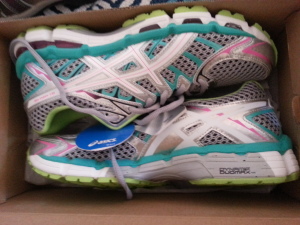 After getting sneakers, there wasn't anything too particular I was searching for. I ended up buying two sweatshirts from Columbia. A purple one perfect for a yoga class or a spring day and a teal one that is a little heavier. I had to take advantage of the buy one get one 50% off.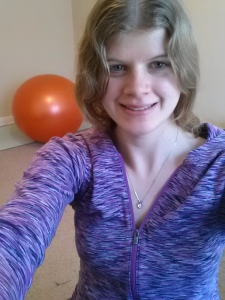 Then we went into a jewelry store and Brian decided to get me some earrings for my birthday (which is in 9 days in case you were wondering). My ears are sensitive so I stick with gold or nickel free earrings. I prefer studs and we settled on these beautiful diamond earrings. Diamonds are perfect since they are my birth stone!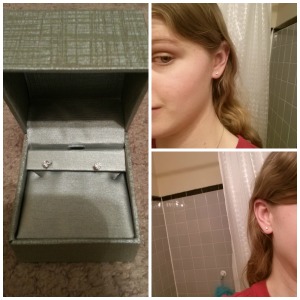 I also got a shirt from Ann Taylor outlet (yay for double points weekend on my Ann Taylor card).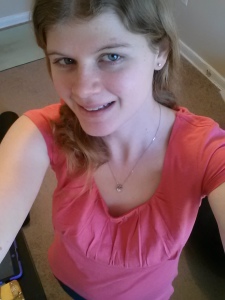 After the outlets, we stopped at King of Prussia mall (because apparently the outlets were not big enough for us), we headed to Nordstrom where I got a couple new bras and learned how a bra is supposed to fit.
I love how we went to the mall and got more stuff just 3 days before we moved, but it was a great trip and fun to spend the day out.
The cookies in the evening where also a treat Saturday night and just spending the night cuddled up and watching a movie, since we had been apart for 6 weeks.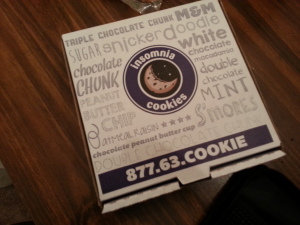 So there you have my fun shopping and relaxing weekend of treats. Time to unpack and settle into the new apartment. Maybe if we actually get some furniture or something in this one I will share some more photos, but I do know there will be lots of outdoor photos once it is warmer.
Hope everyone has a great day!!




Sharing is Caring: