Sharing is Caring:



Hey everyone!! How is the weather in your area? I swear all I can think about is some beach weather right now…but I actually did enjoy the few inches of snow we got on Monday night. Is that horrible? I mean we haven't had any snow this winter really and while I love that I moved to a somewhat warmer climate, like most days have been above 0 F, it has still been cold the past couple weeks and to me, cold without snow is rough, cold with snow makes it more worth it. That is what I tell myself anyway. Plus Tuesday was in the 20s so it was the perfect temperature where your fingers didn't freeze in a couple minutes so you could actually enjoy being outside. Or maybe that is just me…since no one really showed up at work Tuesday (they all worked at home)…the trains were on time for me and luckily I walk to the train station so I don't have to worry about the roads being bad, I just put on my boats and hike to the station haha.

So while I enjoyed the snow Tuesday, I think we have had enough winter and it is time for summer…well I guess Spring comes first and I shouldn't forget about Spring because my birthday is in April. I am looking forward to my birthday, being in our new apartment and hopefully warmer weather so maybe I can get back into some outdoor yoga. I miss those blue sunny skies and not being bundled up.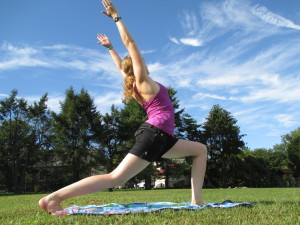 But really I am just itching to travel. I realize I haven't had a week vacation since last April and even though I was unemployed for 3 months last year, money was limited and I relocated to find a new job in a new city. It was a great adventure and one of the best decisions I have made. Sadly, with starting a new job half way through the year I didn't even have any technical vacation time until December but I took like 3 days off before that for weddings and such. With a new year and having worked at my company for a bit now, I look forward to taking a week vacation. The question is to where and when? Last year, at this time I was planning a trip to London that was supposed to happen in Oct 2014, but because of my lay off and other reasons, that never happened, so Brian and I were aiming for this year, June, but then his vacation time wasn't approved (popular travel time). So then we were thinking September, a good time when everyone is back at school and work and home, hoping flights will be cheaper then. However, my main goal is to travel somewhere new and out of the country. I haven't been to London so it is still a possibility, but lately I have seen a bunch of beautiful photos of Thailand and that looks like a fun place to explore, maybe a volunteer day at the Elephant Nature Park and then travel to a beach for another part of the week. I mean that sounds good to me. I am itching for another beach vacation.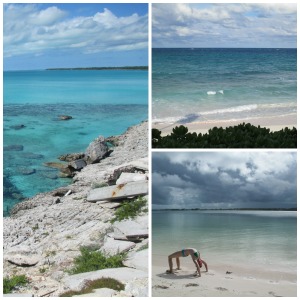 I think this is partly because I won't have good ol' Lake Michigan this summer. I can drive to New Jersey but that means it has to be a day trip to the beach. Nothing wrong with that, but I do miss being only 4 miles from the beach.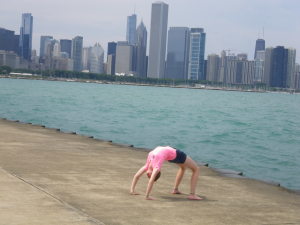 Also Philadelphia really has a lack of swimming pools, especially outdoor ones. I find it interesting that there is a lack of swimming pools and no near beach, but when a beach is near there are swimming pools everywhere. I think this has something to do with the fact that you should learn to swim if there is a beach near by. Maybe? I could be wrong, but I do like to swim and the lack of swimming pools annoys me. Also I think everyone should learn to swim regardless if there is a beach near by or not. At least my new apartment complex has a beautiful outdoor pool. Probably won't be the best for lap swimming, but that is why I plan to join the local YMCA as well. Lap swimming inside there and then hang out by the outdoor pool soaking up the sun (while wearing tons of sunscreen of course because I burn super fast).
Meanwhile I have less than 2.5 months of yoga teacher training left. Wow! I feel like the end is so close because I have so much to do. My practice teaching date is coming up way too fast. I hope to get tons of practice in next week. Tomorrow we have a test on the Deities which I am not looking forward to. Another blind test, we had a 3 hour lecture with a bunch of stories, some were interesting, but retaining the info and trying to write it all down…difficult. The test is also on a book we read which I finished over a month ago…I hope I remember some of that too. Not to mention the format of the test I have no clue about either. I don't consider myself a good test taker and when you go into it blind, it is so hard to know if you are spending your time studying the right thing. I feel like I know some info, but then I wonder do I know the right info? At least we shared notes among the group so I bet we are all studying similar notes. As long as I am average…as far as I know there is no A, B, C grade for yoga teacher training, pretty sure it is a pass/fail kind of thing. So wish me good luck with that tomorrow!
For now, yoga and work are pretty much my life. Oh and eating of course, because when I am home I am either eating, cooking or sleeping. Once yoga teacher training is complete, it will really be time to plan a trip somewhere. I just need a getaway, an adventure and a week just me and my boyfriend. Hopefully we can make something happen for the Fall. I will certainly keep you guys updated. Now it is time to get some sleep as I finish this post so I can wake up super early and get a bit of morning studying done before work.
Thank you Amanda for hosting!

Do you ever just get the itch to travel?
Do you enjoy swimming?
Any suggestions on countries to visit in the Fall?




Sharing is Caring: